Automated Manufacturing: Approaching Industry 4.0 Across Various Scenarios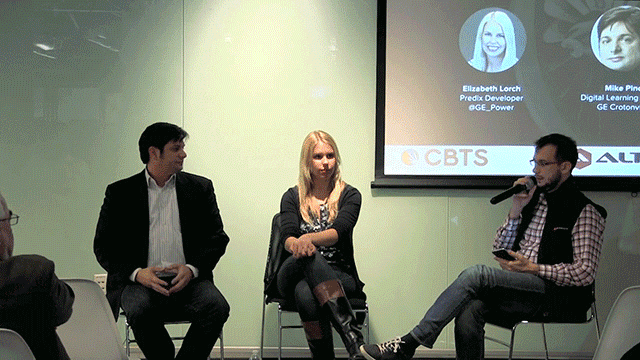 A recent panel explored where automated manufacturing had already worked out. The speakers referred to real-life examples in healthcare, oil and gas, locomotive, and other industries—outlining the challenges on the road and tips at hand.
With cloud-based PaaS and microservices getting more and more mature, we're slowly inching closer to the world of Industry 4.0. Cloud computing, the Internet of Things (IoT), and cyber-physical systems are merging to achieve the next level of automation to create "smart factories." The continued growth of Cloud Foundry–based systems, such as GE's Predix, helps to realize this goal.
What new scenarios are already automated with the industrial platforms? What are the lessons other organizations can use when adopting a cloud-based PaaS? These questions were the central focus of a Predix meetup in San Francisco. The panel included GE's Liz Lorch and Mike Pino and was moderated by Renat Khasanshyn of Altoros.
The industrial scenarios automated
Mike placed emphasis on a PaaS being in the nascent stages but is already allowing organizations to cut off certain business practices that would save a lot of money. Improving the efficiency of processes and automation of manufacturing workflows have already helped many large organizations to move forward faster.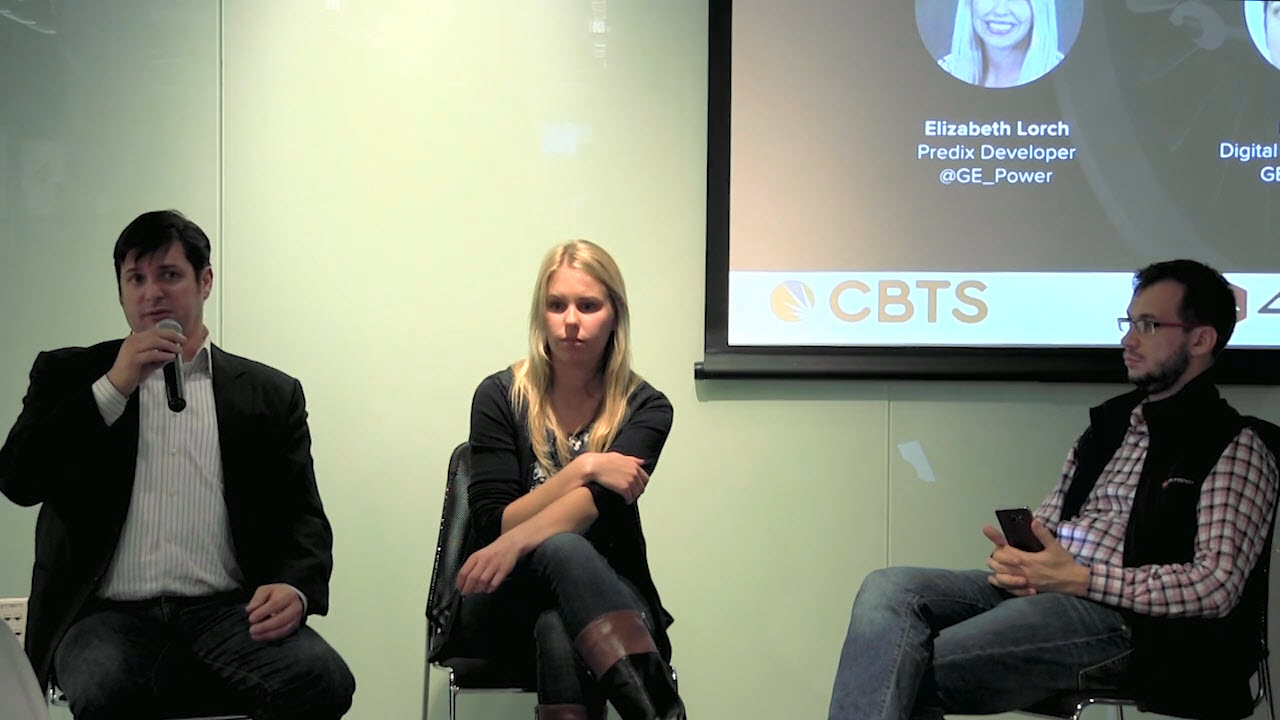 As an example to this, Liz mentioned GE's plant in Forth Worth producing locomotives. "Before this app, we had four people who's job was to literally look for parts that have gone missing," said Liz. "Now that we have this tracking system enabled using the data, they just look at the dashboard, look for the cart number, and see exactly where it is."
"That's four whole people's entire jobs…They can now do something more productive."
—Liz Lorch, GE Power
There's also fuel efficiency for GE Tier 4 (and other) trains, each carrying 200 sensors. By digitally connecting the trains, gathering data from their sensors, and adjusting based on analyzed data, there's huge potential even with the smallest improvements.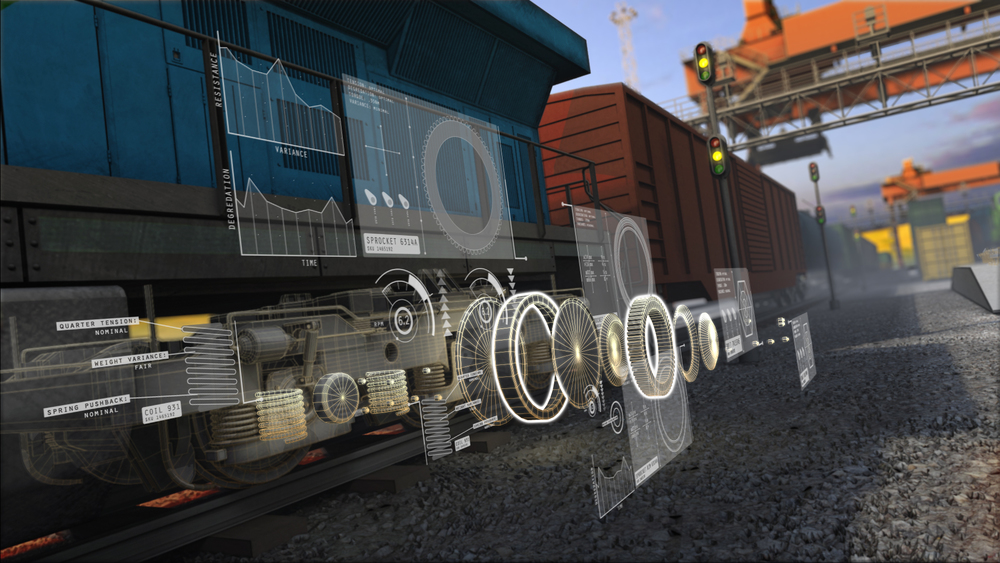 Image credit: GE Transportation
"A 1-percent fuel efficiency improvement has a $100-million savings benefit for customers. An increase in velocity of just 1 mile per hour can drive over $2 billion in savings to customers."
—Seth Bodnar, GE Transportation
Aside from the Fort Worth GE plant, Mike also mentioned how healthcare is already exploring the potential of using Predix in the gathering, analyzing, and processing of data from MRI machines, biostamps, and even diapers. Another use case for the industry is enabling remote control of robots in heart surgery.
Another industry where Predix is already seeing use is in oil and gas drilling. When companies are spending millions of dollars on drilling wells, each mistake becomes costly and accurate data analysis is of utmost importance. Read our post on that.
LIXIL, the Japanese manufacturer of housing materials and equipment, has incorporated Predix into its installation services and workflows. LIXIL's branch in Tokyo serves about 1,000 bathrooms per month. With a Job Scheduler app, LIXIL can match the difficulty of tasks with the expertise of the company's 50 teams (specializing in different aspects of construction). The scheduler analyzes site location, timeframe, technicians' past experience in handling a particular product, ability to use special machines, etc. "The goal is to prevent construction schedule delays and reduce costs," according to GE.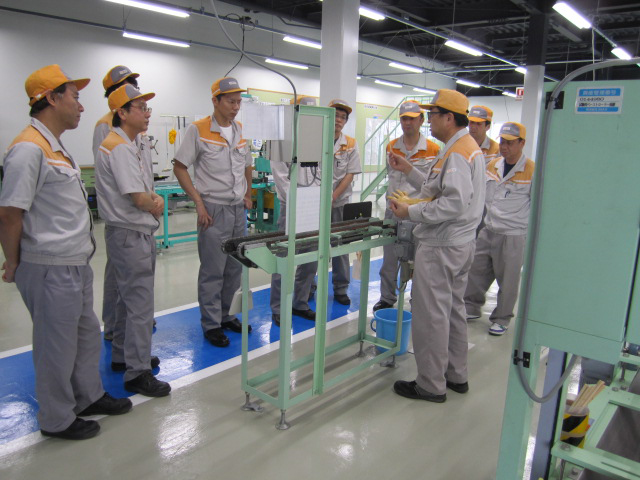 Image credit: LIXIL
Liz also mentioned predictive maintenance where one can use sensors to gather data from machines to see when they're wearing down, so repairs and replacements can be done before major malfunctions. Elevator, escalator, and moving walkway company Schindler Group leverages Predix precisely for this purpose.

Image credit: Schindler
Challenges on the way to digital transformation
The two things that were highlighted in adoption of PaaS systems like Predix were the shift toward a cloud-first design principle and moving from a centralized model to a decentralized model.
From an organizational view point, Mike explained how it was difficult especially for larger organizations that operate in multiple time zones to "capture the stories" explaining what a particular problem is and how it was resolved. Having a better record of these scenarios would have helped in disseminating the information faster, so that similar issues would have been resolved sooner.
Liz explained how the shift to a new design principle was significant in a developer's perspective. "Previously, we had such a centralized model for IT. We had a centralized security organization. Everything is just extremely centralized," said Liz. "Now with Predix, we're breaking all those roles into the individual development teams."
Liz honed in on a new approach they were taking on called pods, which is essentially a group of developers working on an application block. Within a pod, there's a back-end developer, a front-end developer, and a security engineer. This method makes implementing security part of the development process from the beginning.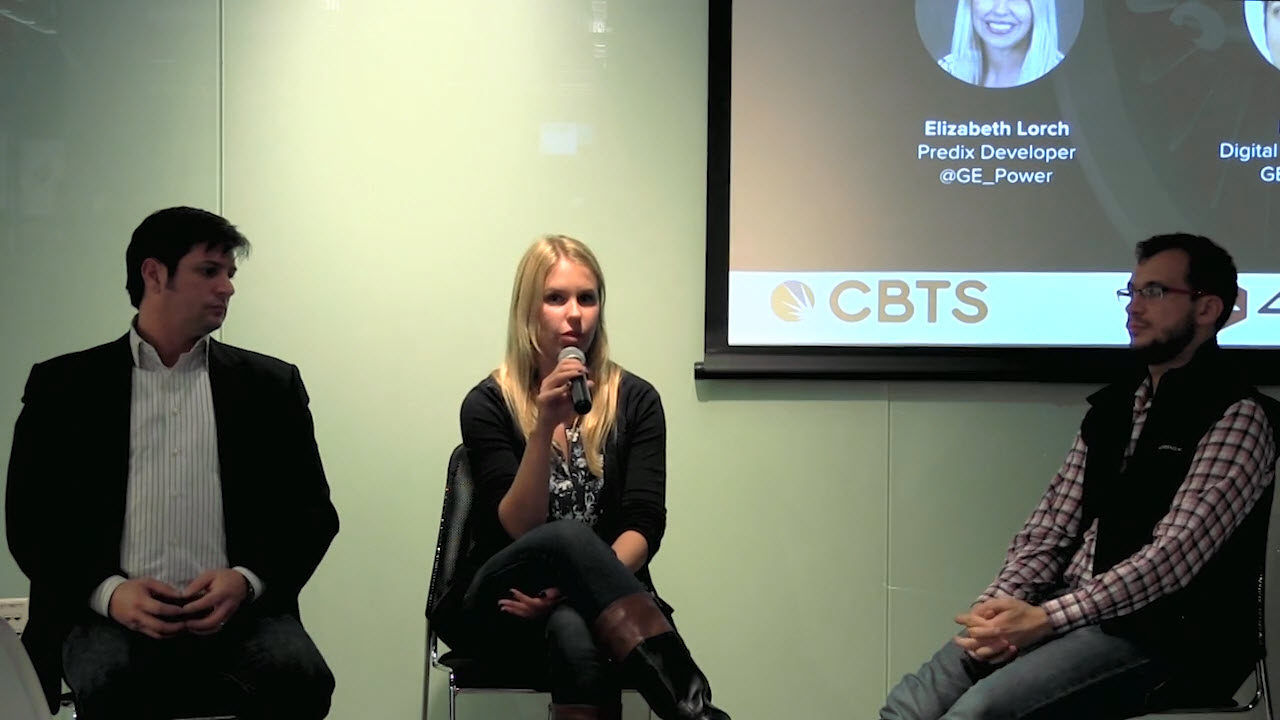 "Security has to be a huge focus for us from the start. We can't just pawn in off until the last minute which is what a lot of prior development teams would do." —Liz Lorch, GE Power
Implementing security is always an important step. The larger an organization is, the harder it is to have everything secure. A few months ago, PTR Group's Mike Anderson used the acronym CIA—confidentiality, integrity, and authentication—to describe the three big challenges in security in IoT deployments. In a nutshell, you want confidentiality to block off unauthorized users, you want both system and message integrity, and you want to be able to authenticate the origin of any change to a valid source. He also noted that it's not just your devices and applications that need to be secure.
"Your own employees are often the number one threat to your security."
—Mike Anderson, PTR Group
The lessons learned
For other organizations looking to adopt an industrial PaaS, Liz and Mike had some tips to share:
Have collocated pods. Collocation (at least, in the same time zone) is essential in creating the ideal team mentality of succeeding and failing together.
Have the Agile approach. Not every organization that is looking to adopt a PaaS is a software development company. Having the Agile approach will help non-software organizations with their digital transformation and it also helps in getting everyone involved.
Have records of past issues. Being able to track an issue, record why it happened, and how it was resolved will enable faster and more efficient troubleshooting.
Have facilities to spread knowledge. While its crucial for your developers to know about a PaaS, it's also important for your non-developers to understand it, so there's no developer versus non-developer resistance. Hackathons, workshops, and seminars are some of the ways to spread the knowledge. According to the panelists, when you demonstrate what really works to a person, s/he will get more motivated in adopting your new approaches.
While these are the challenges and lessons learned in automating industrial scenarios, the core ideas should still be relevant for any large organization looking to undergo its own digital transformation.
Want details? Watch the video!
Further reading
About the extperts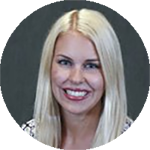 Liz Lorch
is a Predix developer, member of the Digital Technology Leadership Program (DTLP) at GE Power. Through the DTLP she has gained experience in both Agile project management as well as software development experience. Currently, she is designing solutions for industrial use cases and working on a material tracking application for a GE Transportation plant. Liz has also served as a Brilliant Factory IT Project Manager and as a Master Data Management Lead at GE.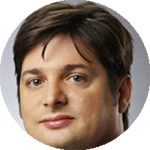 Mike Pino
is a seasoned learning technologist, who joined GE's world-famous Crotonville Leadership Development team to advance the company's strategy and learning technologies. Mike has presented, moderated, and keynoted at numerous global conferences. Holding patents in several learning technologies, he's a co-founder of a firm dedicated to developing such technologies for higher education in India and globally.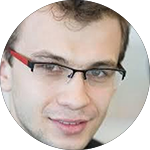 Renat Khasanshyn
is the founder and CEO of Altoros and Venture Partner at Runa Capital. He helps to define Altoros's strategic vision and its role in the Cloud Foundry PaaS ecosystem. In the past, he has been selected as a finalist for the Emerging Executive of the Year award by the Massachusetts Technology Leadership Council and once won the IBM Business Mashup Challenge. Prior to founding Altoros, Renat was VP of Engineering for Tampa-based insurance company PriMed.
---
The post is written by Carlo Gutierrez and Alex Khizhniak.