When Is a Private Blockchain a Good Idea, and When Is It Not?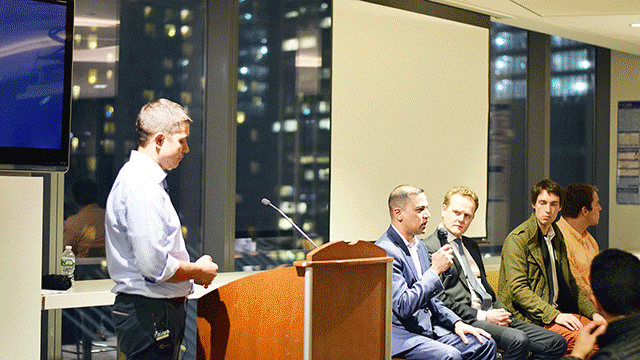 Exploring the questions, a recent blockchain panel also contemplated what the technology has in store for 2017.
Private and public blockchains
Private blockchains stand in sharp contrast to the permissionless (anonymous), public ledgers found with Bitcoin, Ethereum, and other cryptocurrency projects. This is the type of blockchain addressed by the Hyperledger Project, which was kickstarted by IBM in December 2015. Back then, IBM open-sourced its Open Blockchain work into a community effort managed by the Linux Foundation.
According to Hart Montgomery of Fujitsu Labs, "permissioned blockchains are great when you have some level of trust." (Hart Montgomery is also a member of Hyperledger's Technical Steering Committee.)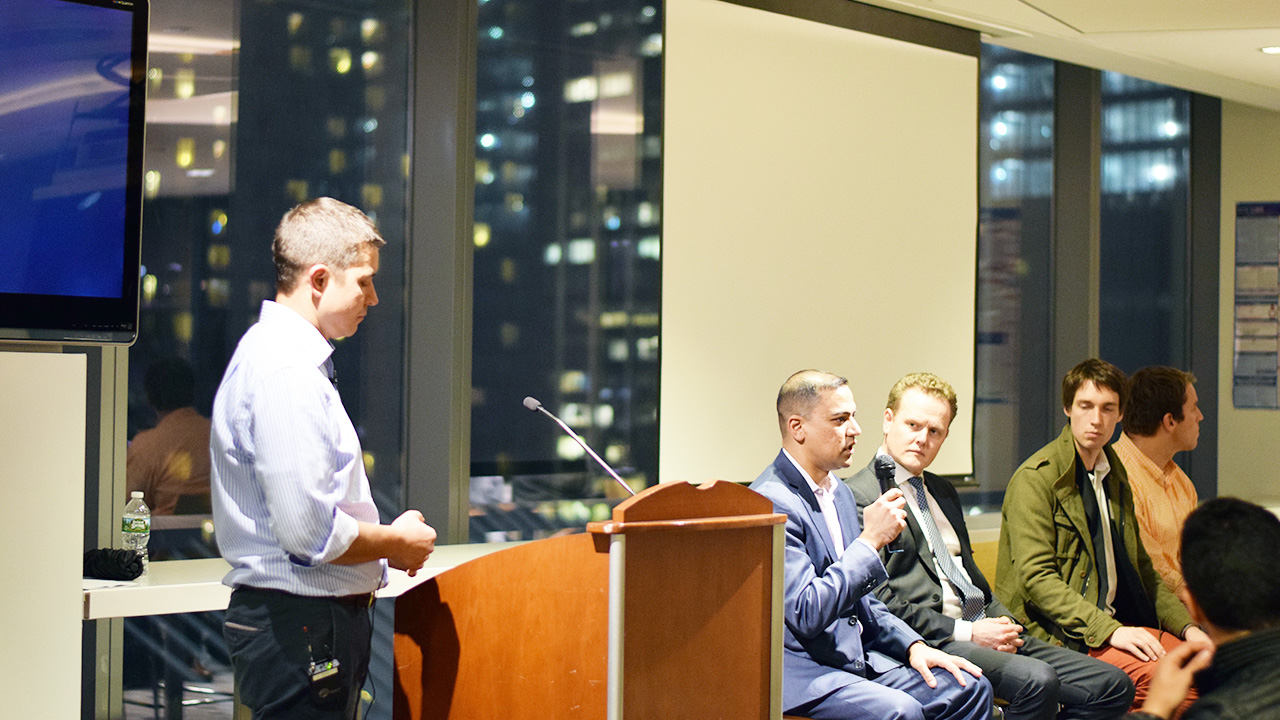 When is blockchain a good idea, and when is it not? This question focused a recent panel discussion at a Hyperledger meetup in New York. Together with Hart Montgomery, the panel joined:
The panel was moderated by Oleg Abdrashitov, Head of Blockchain Practice for Altoros.
You might not need blockchain
Hart elaborated on his observation, asking "do you need a distributed database (in an application or process), where the parties don't fully trust one another? If not, then maybe a more traditional database is fine for you." Hart said he often finds himself in discussions about replacing existing databases. "Why do you need a blockchain to replace an internal database? Do you not trust people who have access to it? Why would you need this extra cryptographic power?"
"If you don't have varied trust requirements, there's no need to use blockchain."
—Hart Montgomery, Fujitsu
Fredrik concurred, noting that "if you don't have a need for a peer-to-peer, non-trusting relationship, and if you don't need to keep track of an asset in a peer-to-peer environment, then it's a little questionable about what blockchain would bring to you."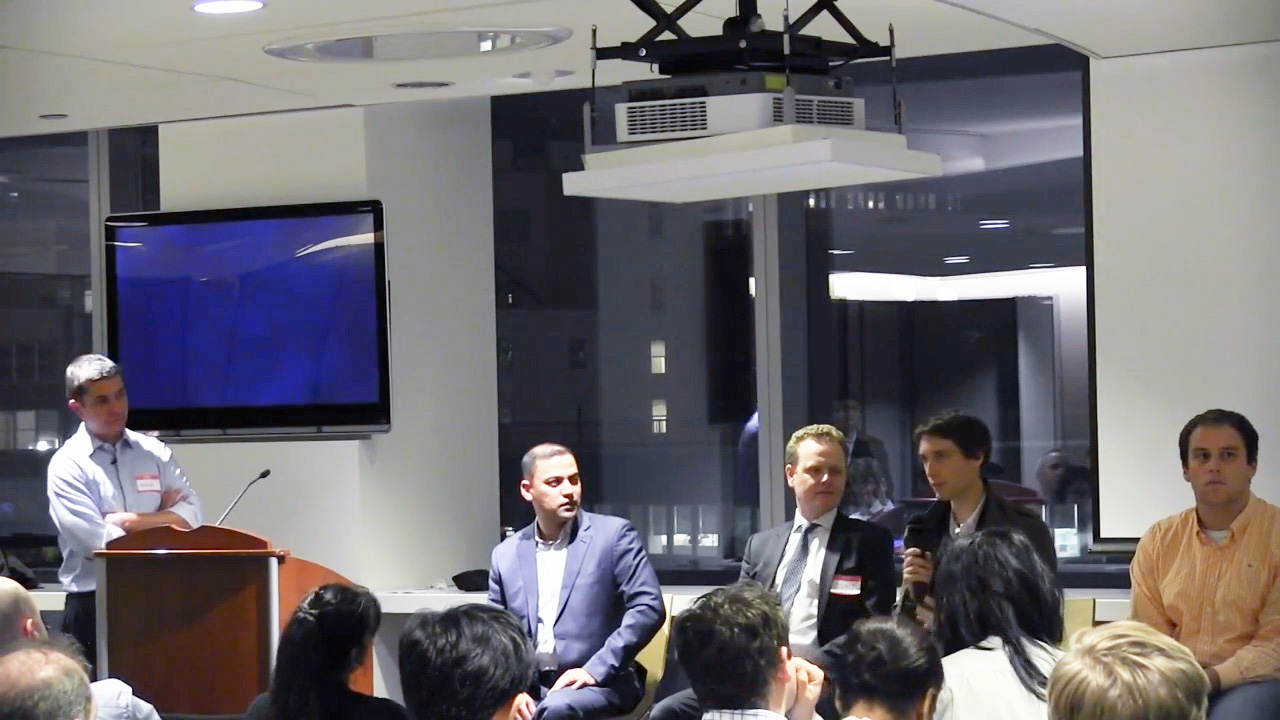 Oleg noted that he often needs to reject ideas from proposed customers for private blockchain, because they don't have the need for it.
"It doesn't make sense to build an in-house blockchain where everyone is trusted."
—Oleg Abdrashitovy, Altoros
Performance is another issue. As Hart noted, "it's an issue with extremely high transaction throughput along with really high privacy and confidentiality requirements."
Sometimes you do really need blockchain
Fredrik also clarified when blockchain solutions should be considered. "There are three core areas," he said:
"Post-trade, where we have the same back end as we had 40 years ago;
in regulatory reporting, which will also (in the long run) help society understand risks;
and the enhancement of the relationship between an issuer of an asset and investors."
The third point is demonstrated by Bitcoin in recent years, he noted. It could be applied in private blockchains, but things as seemingly simple as "Starbucks (quickly) issuing a coupon to all of its investors, something that is impossible to do today."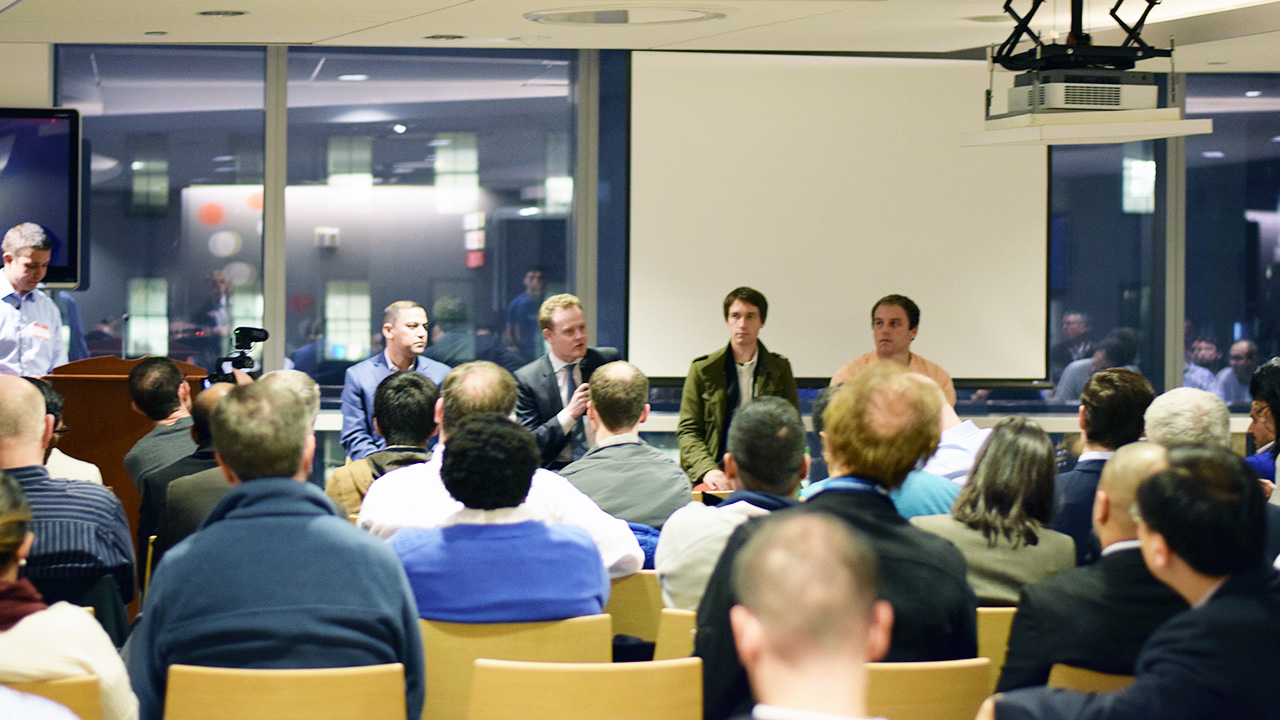 Makoto added that many organizations have a need to "check that data has not been changed, especially in environments that are not completely under their control," alluding again to the partial trust environments that are common in business.
That said, Makoto concluded, "you don't always need full cryptographic verification. That might be an overkill."
"There are actually very few serious applications that really need the power that blockchain provides." —Makoto Takemiya, Soramitsu
Some predictions for 2017
So, what does all this bode for 2017? All the panelists agreed to some degree that it's time to stop "playing around" (in Makoto's phrase) and focus on real projects.
Fahad said "we might see some (real) commercial products out there." Yet, he cautioned about abandoning the current trend of creating proofs-of-concept (PoCs) and pilot projects.
"If you don't continue to explore, how do you get involved (with blockchain) more deeply?"
—Fahad Chowdhury, Deutsche Bank
Hart said he expects to see more "actually live production blockchain projects." He said he doesn't think we're in a time yet "when large corporations will put their central corporate (processes and data) on the blockchain," but "we're moving in that direction."
Fredrik said he's "starting to see the tail-end of (an era of) demos and PoCs. We're going to start to see products with real assets and real customers. People will start to dig down and make real products. This is difficult work. You have to face consumers and clients, and agree on what the final product is going to look like. You also have to deal with laws and regulations (as well as) integrations and transitions into existing IT infrastructure."
The key advice from this panel was "don't use blockchain as a solution looking for a problem." It's not meant to be a universal solvent for all ledger and database applications, and there are performance issues that may be insuperable when it comes to very high-performance requirements.
Private environments: a matter of trust
The panelists all referred to environments that have some trust, i.e., are not completely anonymous and blind as in the consumer-driven, cryptocurrency environments.
These environments would include groups of banks working together on several transaction types; they trust that their fellow members will settle the transactions legally and quickly, but they don't want their "co-opetitors" doing any nosy statistical analysis of these transactions.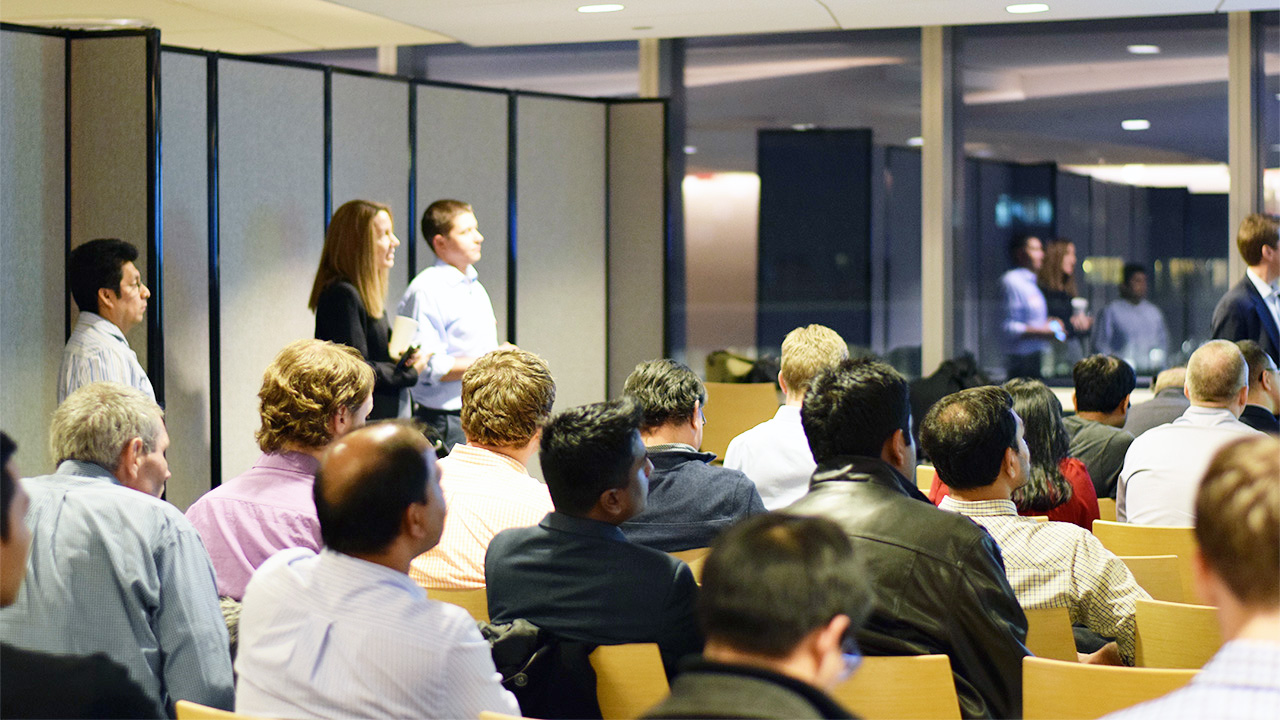 In a consumer environment along the lines of eBay, the parties trust each other somewhat (especially if the services offers reviews of buyers and sellers), but want to keep all of their personal information private, and would favor an immutable record (which blockchain provides) to avoid and resolve disputes.
Yet, I can see two possible problems with this consensus view:
How trusted are fully trusted environments, anyway? "Inside jobs" remain the core of most corporate crime, so does it make some sense for internal databases to be replaced by blockchain even when all employees are "trusted"?
What if the beneficial but onerous cryptographic demands inherent to blockchain eventually sink the ship altogether? What if banks, for example, find that they were in fact doing just fine with their seemingly inefficient third-party processes after all? What if blockchain's turtle-like transaction finality is just something people can't accept?
Additionally, even though these panelists and numerous other presentations within the blockchain world this year all make a clear distinction between the permissionless, public cryptocurrency blockchains and the permissioned, private variety, there is still a dark mystique surrounding the entire technology.
A status quo vs. a breakthrough
Ironically, blockchain is intended to improve and ensure transparency for financial transactions of all types, yet the blockchain culture itself remains mysterious. The public blockchain, cryptocurrency movement is one that flouts the idea of control by organizations and governments, and can even be seen as anarchic. It abhors the status quo. The private blockchain movement, on the other hand, is the status quo, simply trying to make things less cumbersome and more reliable.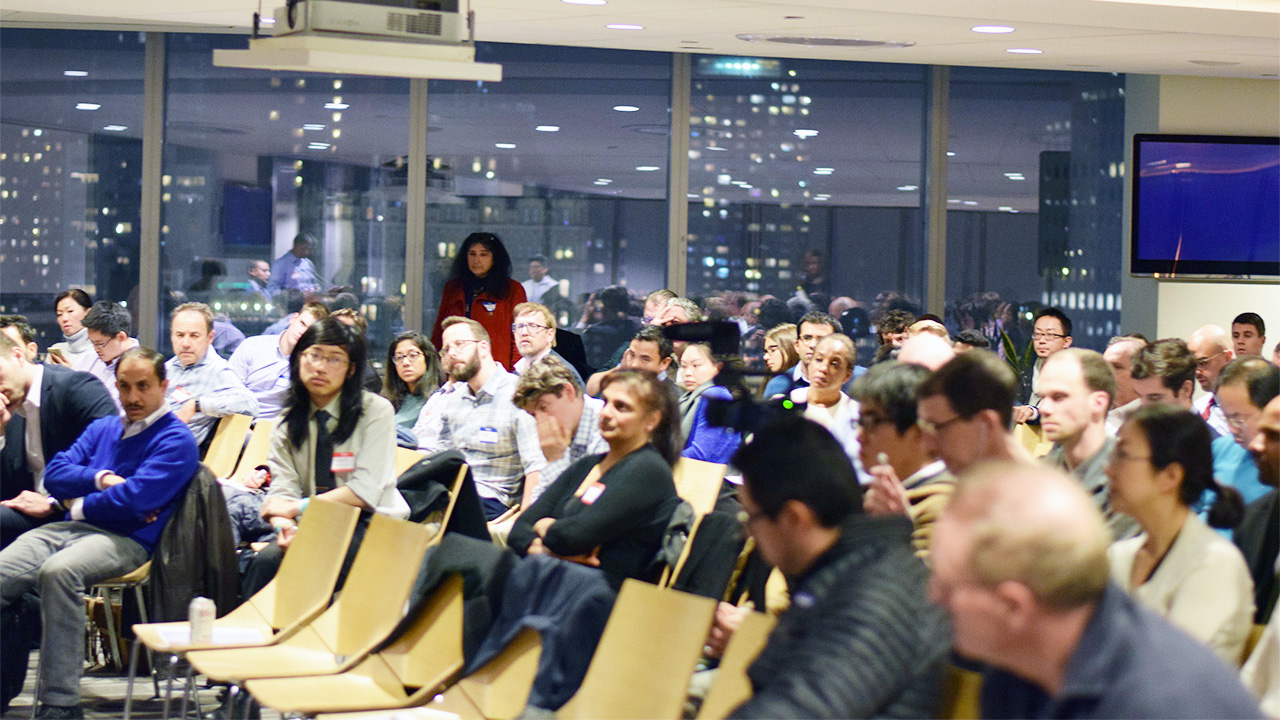 Will the odd connotations of public blockchain poison the well for private blockchain's eventual broad acceptance? Will the sluggish performance of all blockchains doom them to failure as corporate processes? Or is what I sense as some current skepticism merely a minor hurdle on the way to blockchain's eventual breakthrough as a core technology in enterprise IT?
Things in the technology business move so quickly that it seems we'll see these questions answered definitely by the end of 2018, if not next year.
Want details? Watch the video!
Related reading
About the panelists