Industry 4.0 Can Power More Efficient Well Drilling for Oil and Gas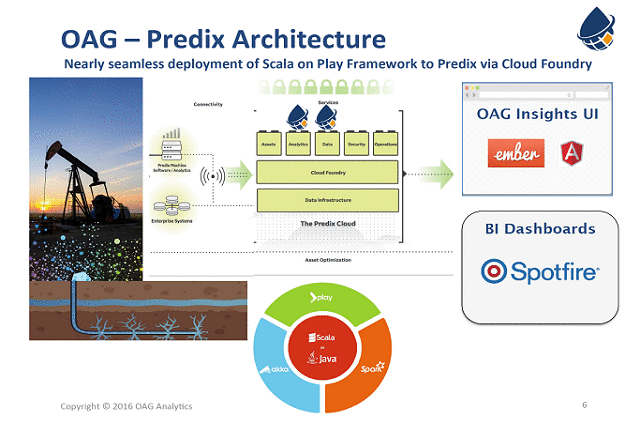 Connected machinery and data analytics are accelerating the digital transformation of the industrial sector. Meanwhile, the oil and gas industry embraces IoT-based approaches to improve field exploration and production.
Industry challenges
For many oil and gas companies facing the consequences of low energy prices, improving operational efficiency is a critical issue today. On the mission to make smarter production decisions and better understand the potential of reservoirs, the industry is increasingly turning to digital technologies in areas such as big data and analytics, the Internet of Things (IoT), cloud computing, and robotics.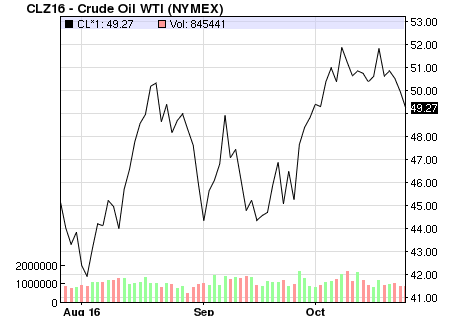 Crude oil prices. Source: nasdaq.com
Even though oil and gas companies have been working with big data and analytics for quite a while, they still need to address the problem of connecting and interpreting the massive amounts of machine-generated data. The thorough exploration of this data will expectedly create new opportunities for the businesses.
In particular, using the Industrial Internet of Things (IIoT) and technologies it brought together to link physical equipment with networked sensors and analytical tools could aid the industry in finding natural resources, optimizing field operations, and reducing environmental and health safety risks. Once companies are able to compare similar information from thousands of locations around the world, the survey, development, and production of oil and gas sites will be supported by more accurate predictions.
Optimization of the upstream sector
At a recent Predix meetup, smart solutions for the upstream sector of the oil and gas industry were in the center of the discussion.
"We have data about a whole well. We don't have stage-specific data yet," said Luther Birdzell, CEO at OAG Analytics, when describing the data that the industry has today.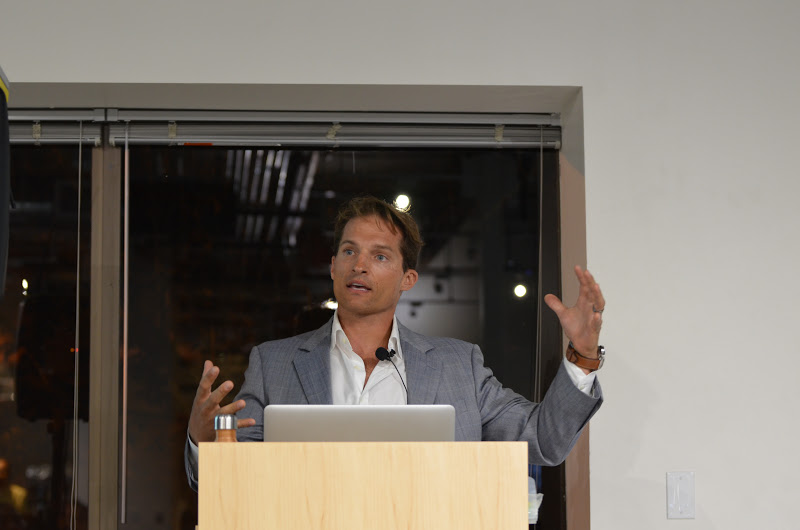 Accumulating such data for every well and improving its affordability would be a big progress for the upstream sector. Although there are a few options for gathering stage-specific data from wells that are available now, they are still "cost-prohibitive."
To help organizations to improve core operations in the upstream sector, OAG developed a platform that combines data management, analytics, and visualization. According to Luther, these key processes may include:
well design
production forecasting
asset valuation
OAG focuses on unconventional wells, the technology that uses "horizontal drilling and multi-stage fracking" to bring oil and gas to the surface. The company's platform has helped to optimize individual well designs for particular drilling locations through analyzing the existing industry data.
An architect's perspective
OAG hopes to use stage-specific data obtained from down-hole equipment to better predict the performance of unconventional reservoirs across the globe. OAG trained its system on publicly available and proprietary data about the oil field—such as rock characteristics, location, well owners, and operators. Users can also build their own data sets for more specific predictions.
Initially, this analytics platform was hosted on AWS. In 2016, the platform became available on Predix too. It is planned that Predix will capture the data collected by the GE field and down-hole equipment, and then OAG's platform—deployed on Predix—will analyze it.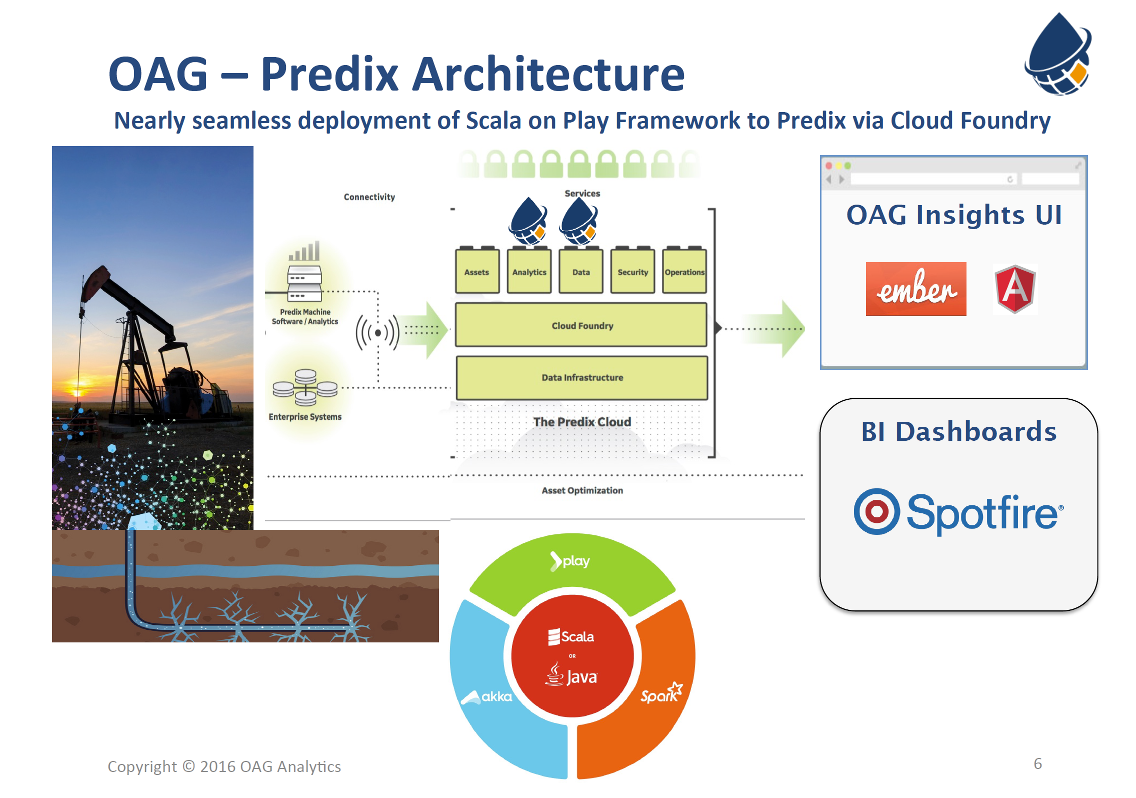 The platform is mainly written in Scala; some of the other technologies that OAG Analytics uses for the solution include the Play framework, Apache Spark, Ember.js, AngularJS, and Spotfire.
Data integration and visualization
The data integration module of OAG Analytics manages geological, drilling, location, completion, production, financial, and other types of data. Working with that information, users can, for example, select data sets, specify parameters from the data sets, and then build a new data set based on the defined options.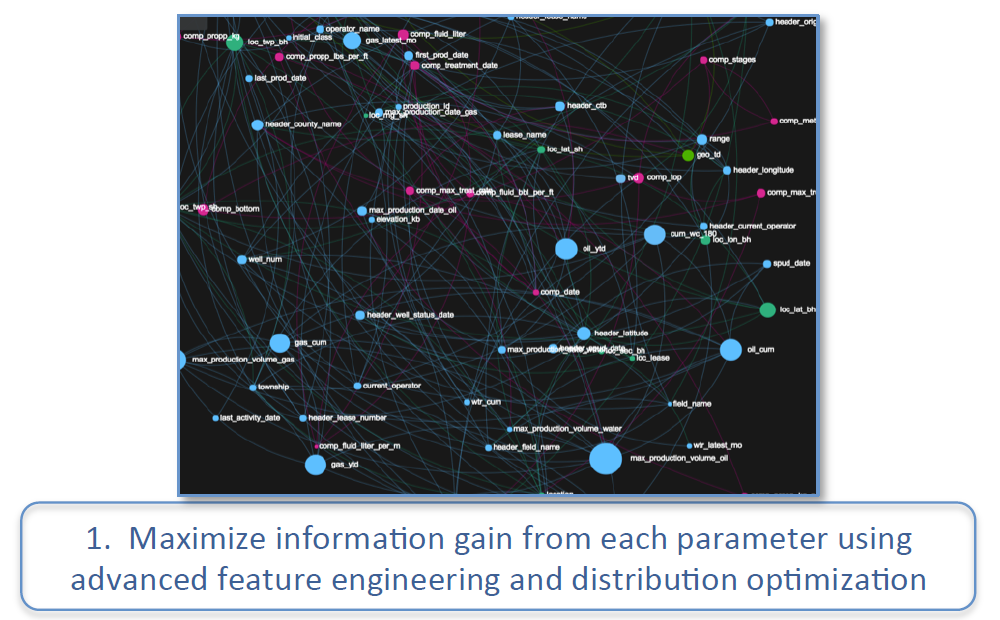 One of the most serious challenges in comprehending and visualizing oil and gas data is a large number of interrelationships among the data. When companies spend millions of dollars on drilling wells and the cost of failure is too high, the proper understanding of the data correlations becomes crucial—no one wants to end up in the wrong location, dealing with poor performance.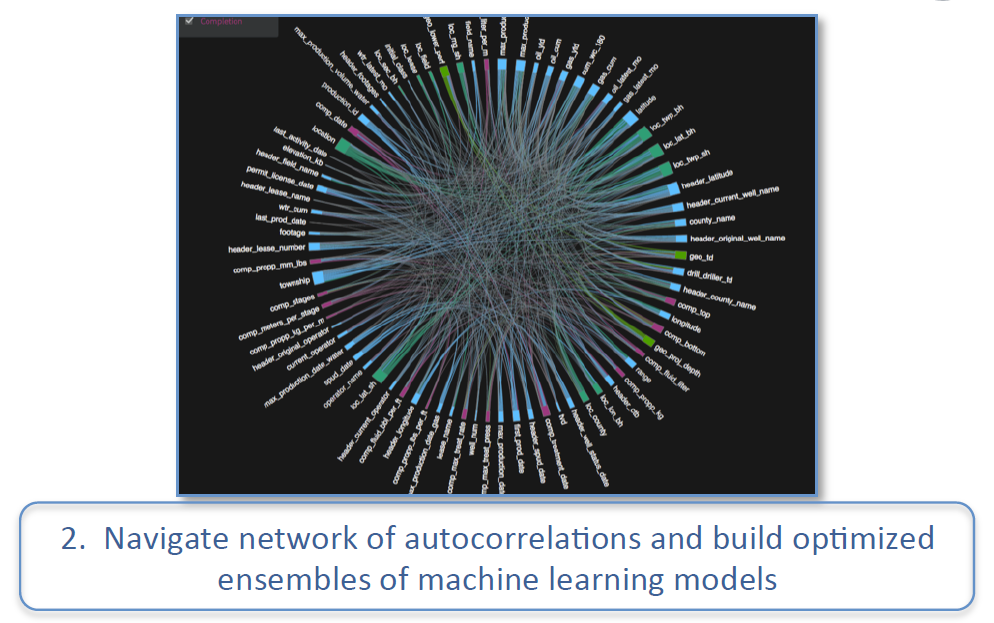 As Luther pointed out, traditional XY scatter plots and regressions are failing to identify meaningful correlations about the effect of individual parameters on production. However, he reassured users that OAG Analytics is able to navigate this web by isolating signals in complex data.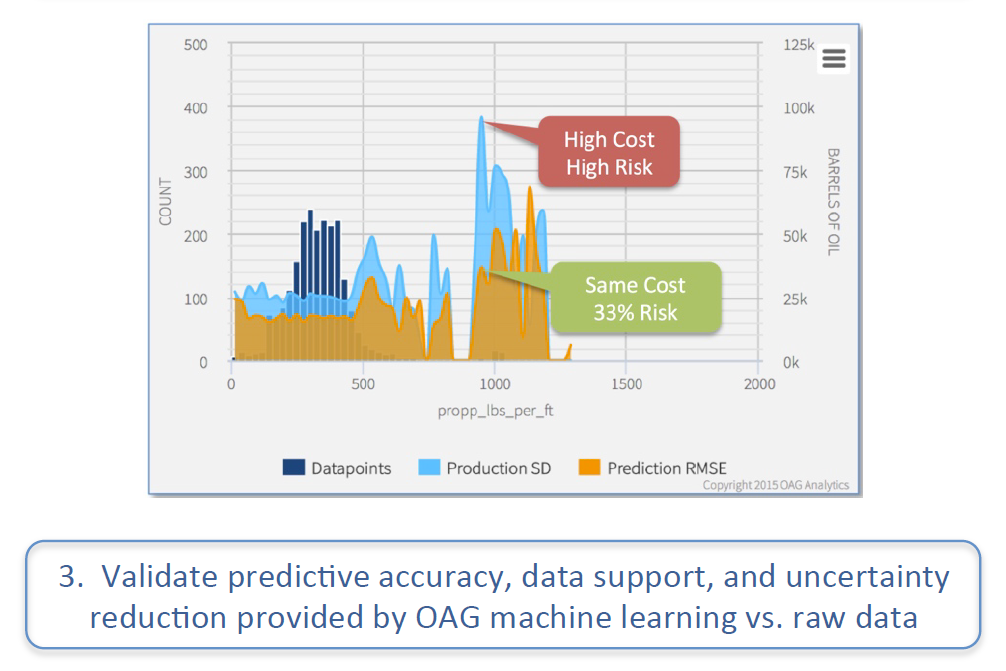 Final thoughts
It is quite clear that the digitalization of the entire oil and gas industry cannot happen overnight. Achieving this ambitious and very important goal will require not only substantial investments but also intensive collaboration and teamwork.
Today, the industry is not staying still and gradually moving towards a broader adoption of information technologies—after all, recognizing a problem is the first step to solving it. At the same time, some companies are already transforming their operational efficiency with IoT/IIoT-based solutions.
Want details? Watch the video!

These ase the slides presented by Luther Birdzell.
Related reading
About the expert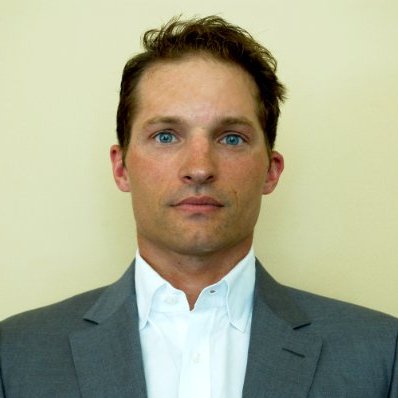 Luther Birdzell
is an entrepreneur, data scientist, and engineer who is passionate about intellectual, machine, and kinesthetic learning. He is the CEO and Chief Data Strategist at OAG Analytics, a firm that he founded in 2013 to transform core planning functions in the upstream sector of the oil and gas industry. Prior to OAG, Luther held several leadership roles at iTKO and was instrumental in positioning their acquisition by Computer Associates (CA) for $330 million in 2011. He holds two electrical engineering degrees from Dartmouth College.
---
The post was written by Victoria Vedzkovich and Alex Khizhniak.