How GE's Predix Is Different and What It Brings to Healthcare
Learn which of the Predix services set the platform apart from Cloud Foundry and IBM Bluemix, as well as how the consumer Internet differs from IIoT.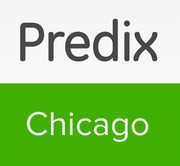 Predix has all the chances to become number one platform for the Industrial Internet of Things. Incorporating best practices of Cloud Foundry, it offers services that aim at simplifying development and accelerating app delivery.
Below are the videos from the Chicago Predix meetup—organized and sponsored by Altoros on April 12, 2016.
What does Predix bring to the table?
Renat Khasanshyn of Altoros provided an insight into Predix—that aims at becoming the platform of choice for the Industrial IoT—covering the following aspects:
How is it different from Cloud Foundry and IBM Bluemix?
Predix service catalog. Which services can set Predix apart?
Major use cases and apps
Likely scenarios of Predix evolution
You can also look through the full slides below.
Big data analytics in healthcare
Prasanth Salla, a former software architect at GE Healthcare, spoke on the opportunities for evolution available now in the healthcare industry and how the Predix platform can fit in. In addition, he examined the difference between consumer and Industrial Internet platforms.
Join our group to stay informed about the upcoming events!
Further reading
About the speakers
Renat Khasanshyn is CEO of Altoros and Venture Partner at Runa Capital. His primary focus is bringing "software assembly lines" and "data lakes" into organizations through training, deployment, and integration of solutions offered by the Cloud Foundry ecosystem. Renat is an active member of the Cloud Foundry Foundation Advisory Board and a frequent speaker at the Cloud Foundry events. In the past, he has been selected as a finalist for the Emerging Executive of the Year award by the Massachusetts Technology Leadership Council and once won an IBM Business Mashup Challenge.
Prasanth Salla has 18+ years of experience leading global teams to develop software in the healthcare and telecom industries. A former CTO of KloudScript, he was responsible for all the software development activities and IT infrastructure. Prasanth led a global team to develop a highly-scalable multi-tenant SaaS application. Prior to that, he worked for GE Healthcare.