Cloud Foundry Advisory Board Meeting, Feb 2019: Silk Release for CFCR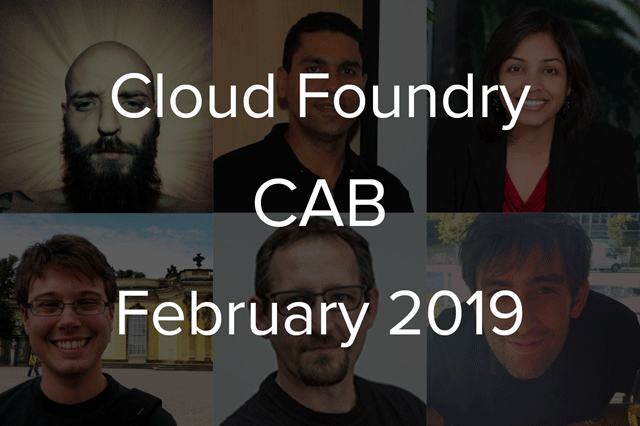 The Silk plugin enables container-to-container networking from Cloud Foundry to Kubernetes.
The Cloud Foundry Community Advisory Board (CAB) meeting for February 2019 featured a community project—Silk Release for Cloud Foundry Container Runtime (CFCR). The meeting also included updates from members of the development teams, as well as the news about the upcoming Cloud Foundry Summit.
Silk Release for CFCR
Kubernetes networking operates sufficiently when requests are generated from within a cluster. If you need to access your pods from outside the cluster, it can be a problem.
Silk Release for CFCR is a Cloud Foundry pluggable container networking solution used alongside CF Networking. It provides networking via the Silk CNI plugin and enforces a policy that is stored in the Policy Server. During the meeting, Konstantin Kiess of Stark & Wayne demonstrated how to use the plugin.
Silk Release for CFCR enables container-to-container networking from Cloud Foundry to Kubernetes by employing silk-cni.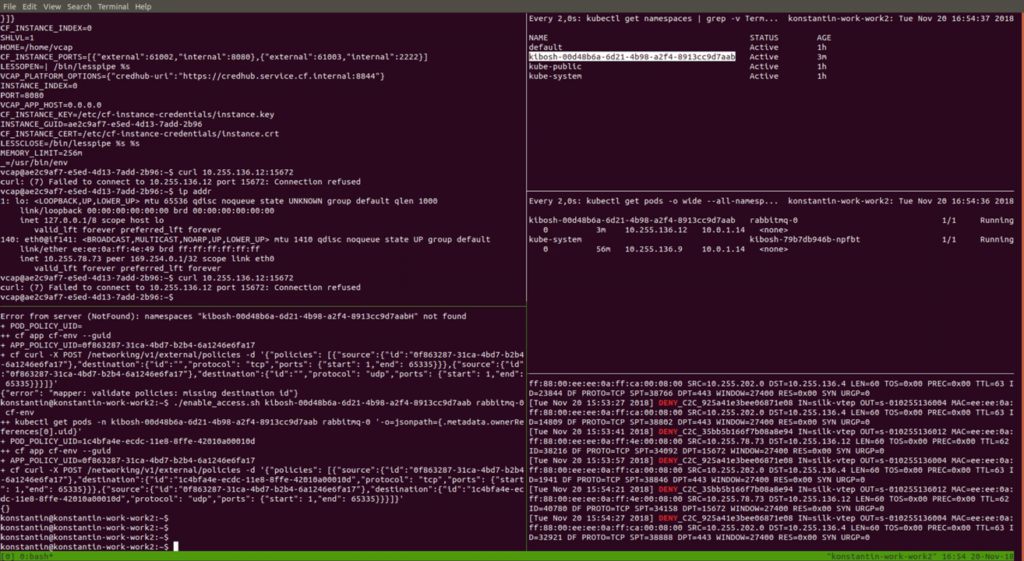 Container-to-container networking from Cloud Foundry to Kubernetes (Image credit)
Runtime PMC
Eric Malm of Pivotal listed the following updates from various teams:
The release integration team has published v7 of cf-deployment. Cflinuxfs3 is now the new default root file system. Deployments have been moved to Percona XtraDB Cluster MySQL.
The CAPI team is making progress on application revisions for rolling out deployments.
The CAPI and CLI teams have initial plans for Cloud Controller v3 API completion and transition.
The Loggregator team is deprecating old components and APIs, as well as the Firehose endpoint.
The routing and container networking teams have reorganized to a single networking team.
The Garden-Windows team is integrating Windows Server 2019.
The Eirini team is working on high availability, container limits, and opting into native staging.
CF Extensions
Michael Maximilien of IBM (aka Dr. Max), who moderated the call, provided the following developments:
Scaling has improved to up to 20,000 applications.
Integration with Stratos UI is in progress.
A new CLI plugin is available.

Buildpacks

New buildpacks are available for R and NGINX.

Abacus

Refactoring is completed for error handling in a collector and a meter.
Bugs in using non-backdoored flatmap-stream, graceful shutdown, as well as accumulator and aggregator shifting, were fixed.
The current version is near its end of life.

Stratos

v2.3.0 is about to be released.
The ability to invite users to an organization was added.

A new assembly tool was added.
Docker image support was added.

Integration with Hyperledger Fabric is ongoing.
Code refactoring and a new service release for Fabric is in progress.
CF Summit North America
The schedule for the next Cloud Foundry Summit in Philadelphia (April 2–4) has been finalized. The keynote lineup has also been announced. This year's summit will feature two new tracks: Cloud Foundry for Operators and for Business.
Swarna Podila of the CF Foundation highlighted the Contributor Summit, a new Day 0 activity, which will run from 12 p.m. to 3 p.m. on April 2.
The next CAB call is scheduled for Wednesday, March 20. The call will start at 8 a.m. Pacific Time. Anyone interested can join the Cloud Foundry's CAB Slack channel.
Want details? Watch the video!