Cloud Foundry Advisory Board Call, May 2022: Korifi Enters Beta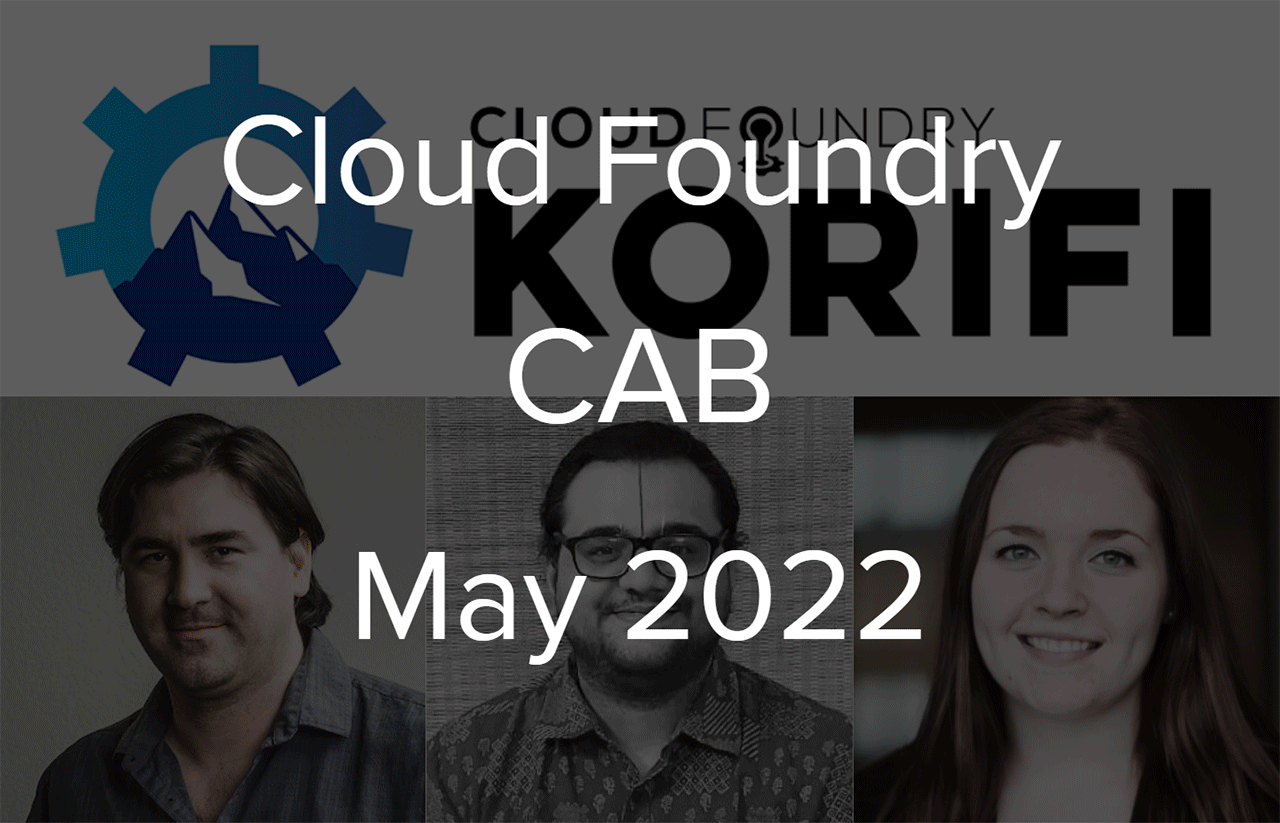 The Korifi project reaches its first major milestone. Call for nominations is currently ongoing for new Technical Oversight Committee members.
The Cloud Foundry Community Advisory Board (CAB) meeting in May featured a live demonstration on how to deploy Korifi, a project bridging Kubernetes and CF, on kind clusters. In addition to the demo, there were a couple of key announcements from the foundation. The call was moderated by Ram Iyengar from the CF Foundation.
Korifi v0.1 is out
As explained at the CAB meeting in April, Korifi is the third community iteration of putting Cloud Foundry and Kubernetes together (KubeCF and cf-for-k8s being the first and second). The goal behind the Korifi project is to integrate more thoroughly with Kubernetes resources and create an architecture that is more modular and extensible in comparison to cf-for-k8s and KubeCF.
Ram announced that the project had entered the beta phase with the release of v0.1. Some of the features highlighted in the beta release include:
integration with Kubernetes cluster authentication, where every Kubernetes user is also a Korifi user, and cf login will automatically integrate with kubectl configuration regardless of the cluster provider
support for the traditional Cloud Foundry authorization model based on orgs, spaces, and roles, which will translate to Kubernetes namespaces and role bindings
support for basic application workflows, such as push, delete, scale, start, stop, restart, and restage
support for route workflows—including create, delete, map, and unmap
support for user-provided instances
exposing all features via a REST API compatible with the Cloud Foundry v3 API and via Kubernetes-native custom resources
"Korifi is now available in a beta version, which is a huge milestone. The [Korifi] Working Group, the Cloud Foundry community, and Foundation are very happy to announce the v0.1 release. It's been a while coming, and it represents a couple of things in terms of what this project means to us, and where we're going with Cloud Foundry, and what kind of convergence we want to see. It's a bit of a peek into the future."

—Ram Iyengar, CF Foundation
According to Ram, Korifi is going to be the main focus of the Cloud Foundry community this year. "We'd like to position it as much as possible in a way that the community can give rapid feedback and take it out into the world to show what it is capable of," added Ram. "From what we're seeing right now, a lot of Cloud Foundry on VMs users are looking forward to using Korifi, largely because this release is also in some ways directed at those users who are already using Cloud Foundry and who want a simple path to migrate whatever Cloud Foundry workloads they can onto Kubernetes infrastructure."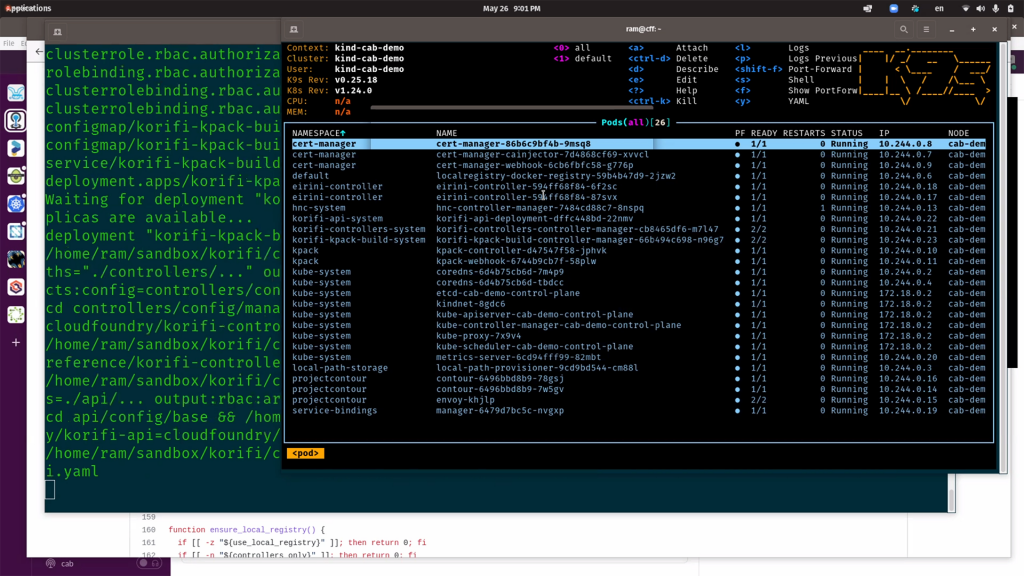 Deploying Korifi on kind clusters
During the call, Ram demonstrated how to deploy Korifi on kind clusters. "It has not been possible in a lot of cases to mimic a good workflow that developers can use to try their stuff out before they actually push it to remote instances and things like that," he noted. "I wanted to highlight this method, where Korifi, our latest iteration of the Cloud Foundry PaaS on Kubernetes, is able to deploy fairly easily on kind clusters."
Foundation updates
Chris Clark from the CF Foundation announced that there will be an in-person Cloud Foundry event this year. The summit will be collocated with KubeCon North America in Detroit and will take place either on October 24 or 25.
Chris also mentioned that the call for nominations for three new members for the Technical Oversight Committee (TOC) is currently ongoing. The election will start on June 2. To nominate someone for the TOC, submit a GitHub issue using this template.
The whole timeline for the election is as follows:
May 18. The announcement of the election and call for nominations.
May 18–June 2. Candidate nomination period.
June 2. Elections begins via e-mail ballots.
June 17. Elections close.
June 22. The announcement of the results.
June 28. First TOC meeting with the new members.
For more details about the TOC election, please check out the 2022 Voting Guide or reach out to Chris.
The next CAB call is tentatively scheduled for June 15, 2022, at 11 a.m. ET / 8 a.m. PT. Anyone interested in participating can join the CAB Slack channel.
Want details? Watch the videos!
The Korifi Working Group discusses ongoing project developments.

Members of the Technical Oversight Committee discuss updates to working groups, the upcoming election, etc.