Cloud Foundry Advisory Board Call, Apr 2022: The Korifi Project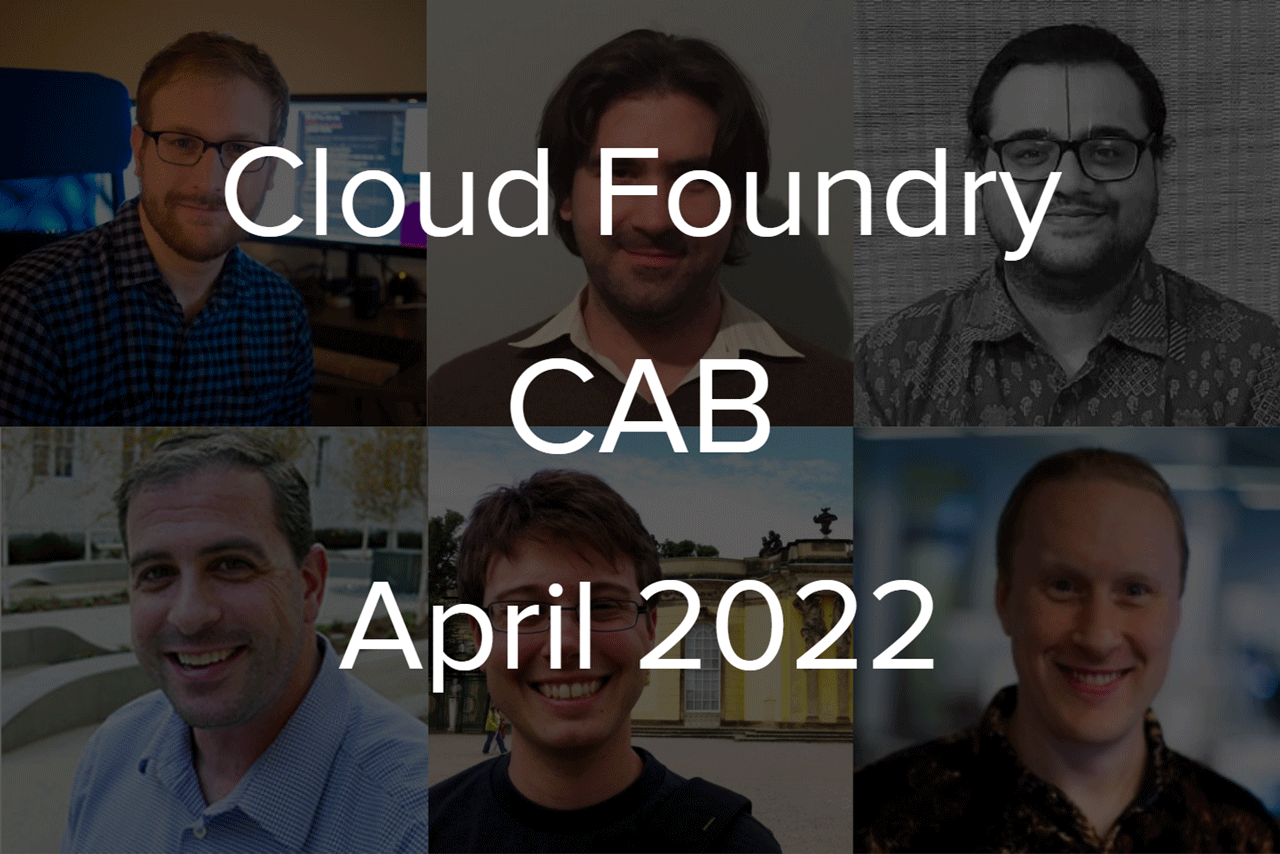 Bridging Cloud Foundry and Kubernetes, Korifi aims to bring the cf-push experience to container orchestration.
The Cloud Foundry Community Advisory Board (CAB) meeting in April featured a live demonstration on how to install Korifi. (Previously, the tool was known as CF on Kubernetes.) Korifi is a community project focused on creating a Kubernetes-native implementation of Cloud Foundry. The call was moderated by Ram Iyengar from the CF Foundation.
The Korifi project
Korifi is the third community iteration of putting Cloud Foundry and Kubernetes together, following in the wake of cf-for-k8s and KubeCF. According to Ram, however, the new tool also builds up on a lot of other projects (e.g., Eirini), which all strive to bridge Cloud Foundry and Kubernetes capabilities.
To provide more context as to how Korifi differs from cf-for-k8s and KubeCF, Eric Malm from VMware shared a brief history of the project. "There's still a lot of value in the developer abstractions we've built up in the Cloud Foundry community over the past many years, not just in application and routing, but also with things like service brokers and service bindings," explained Eric. "Continuing to present those interfaces and integrating those with the evolution of technologies like buildpacks and service brokering systems still seems very valuable."
Eric mentioned that the vision for the Korifi project started in the first half of 2021. Development began near the end of 2021, with a goal to integrate more thoroughly with Kubernetes resources and create an architecture that is more modular and extensible in comparison to cf-for-k8s and KubeCF.
"KubeCF is really lifting the entirety of the whole BOSH-based architecture onto Kubernetes. cf-for-k8s was taking more steps to integrate the back end with Kubernetes systems and was taking advantage of what it could do around workload placements and different routing systems, but it was still fundamentally like taking that entire CF domain model and lifting it to Kubernetes and running it there.

Both were like sugar highs, where we were able to get a lot of activity and productivity quickly, but then we started hitting more technical walls when trying to integrate more thoroughly with Kubernetes. That really motivated us to take a step back and say what should this overall architecture start to look like and how should we take a more productive pass at developing that?" —Eric Malm, VMware
During the call, Ram was able to successfully install Korifi on a Google Kubernetes Engine cluster with minimal issues.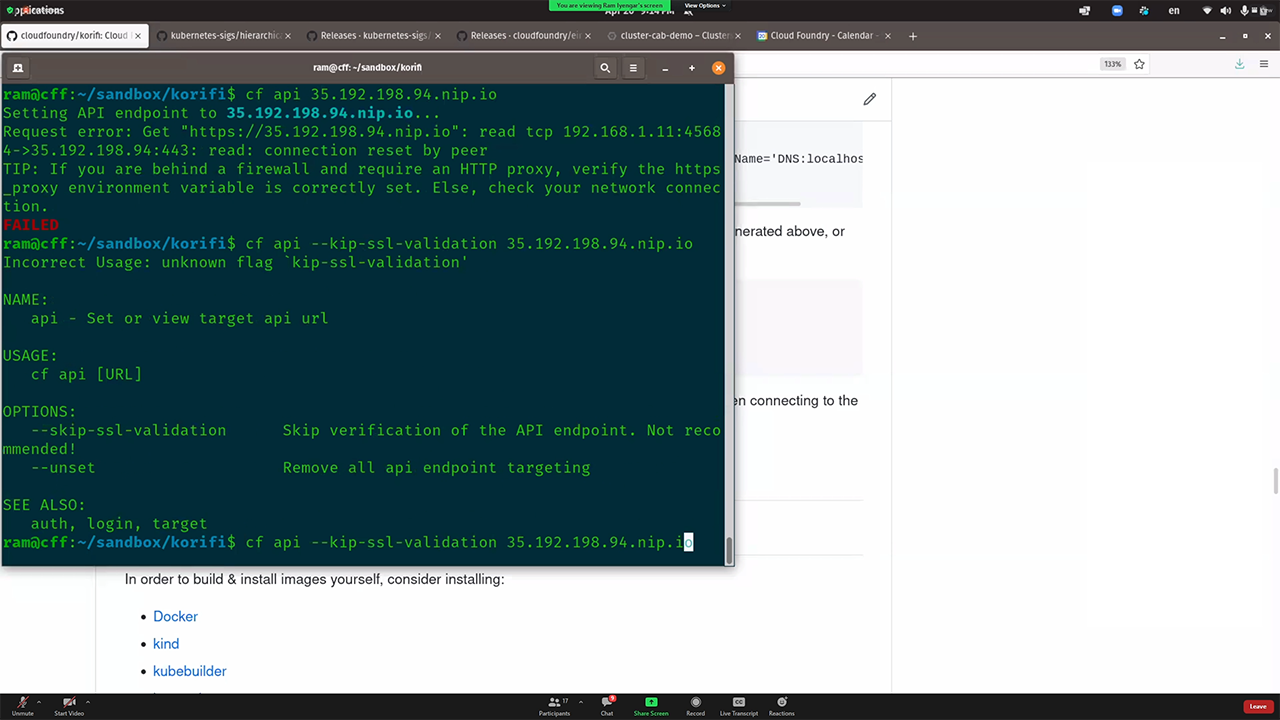 A live demo of the Korifi installation (Image credit)
A roadmap for Korifi
So, looks like Korifi v0.1 is being nearly completed. At the Korifi Working Group call this Tuesday, Georgi Sabev from SAP provided a recap of a few remaining issues left before the initial release.
The team is trimming down the service account role.
The project still needs a contributor and an installation guide.
The Korifi rename from CF on Kubernetes (not to be confused with cf-for-k8s) needs to be completed.
The team is also considering what to include in the v0.1 release. So far, the proposal is to release a TAR archive containing YAML files—deployable to the kind tool—and to keep container images in Docker Hub.
The Korifi Working Group is set to vote for the project's logo in the following weeks. Soon after, the Cloud Foundry Foundation is preparing to announce the project to the market with a press release.
The Korifi project is still in the early stages of development. Anyone interested can track its progress in the dedicated GitHub repo or join the Korifi (formerly CF on Kubernetes) Working Group meeting, which occurs 11:30 a.m. ET / 8:30 a.m. PT every other Tuesday.
The next CAB call is tentatively scheduled for May 18, 2022, at 11 a.m. ET / 8 a.m. PT. Anyone interested in participating can join the CAB Slack channel.
Want details? Watch the videos!
Ram Iyengar demonstrates how to install Korifi.

The Korifi Working Group discusses ongoing developments ahead of the v0.1 release.
---
This blog post was written by Carlo Gutierrez and edited by Sophia Turol.