Brian Behlendorf of Hyperledger: Do POCs, Billions Are Already on Blockchain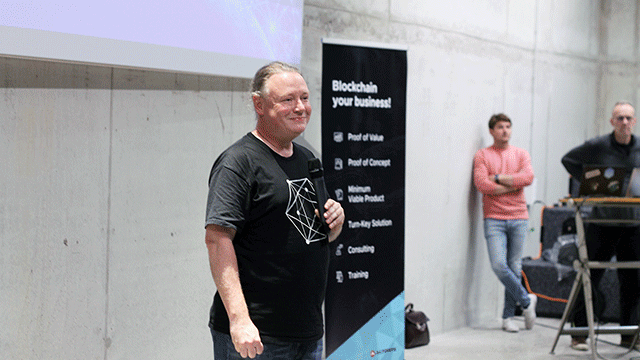 The Executive Director of Hyperledger Project talks about the project's five frameworks, GDPR, and the promise of permissioned networks for enterprises.
Blockchains and solutions driven by them can be difficult to comprehend, emphasized blockchain experts in one of our previous interviews. (We asked them what enterprises needed to understand about blockchain growth, its evolution, and challenges.) To gain additional insight, we recently consulted Brian Behlendorf, one of the leading figures in the world of blockchains.
Brian is based in San Francisco and serves as the Executive Director of Hyperledger Project, administered by the Linux Foundation. He's noted that his career is dedicated "to connecting and empowering the free software and open-source community to solve hard technology problems and have a positive societal impact."
Hyperledger's "family" of projects
Brian recently sat down with Sergei Gorelyshev, the Enterprise Blockchain Practice Lead at Altoros, during a Hyperledger meetup in Amsterdam. Sergei asked Brian about some of the big issues involved with blockchain and Hyperledger in the current environment.
Sergei Gorelyshev: We can think of Hyperledger as a platform that can be used as a framework for development. But it's also an umbrella project, wouldn't you say?
Brian Behlendorf: Yes, the word "Hyperledger" itself is meant to be associated with a community of developers working on several different projects, but coming together as a family. We are finding things in common as we work on open-source blockchain technologies.
So, Hyperledger is a broad community of 250 organizations that contribute resources to it. Some contribute financial resources, and others technical help to support these efforts. The community now has "neighborhoods" for each of our five ongoing frameworks: Hyperledger Fabric, Sawtooth, Indy, Iroha, and Burrow.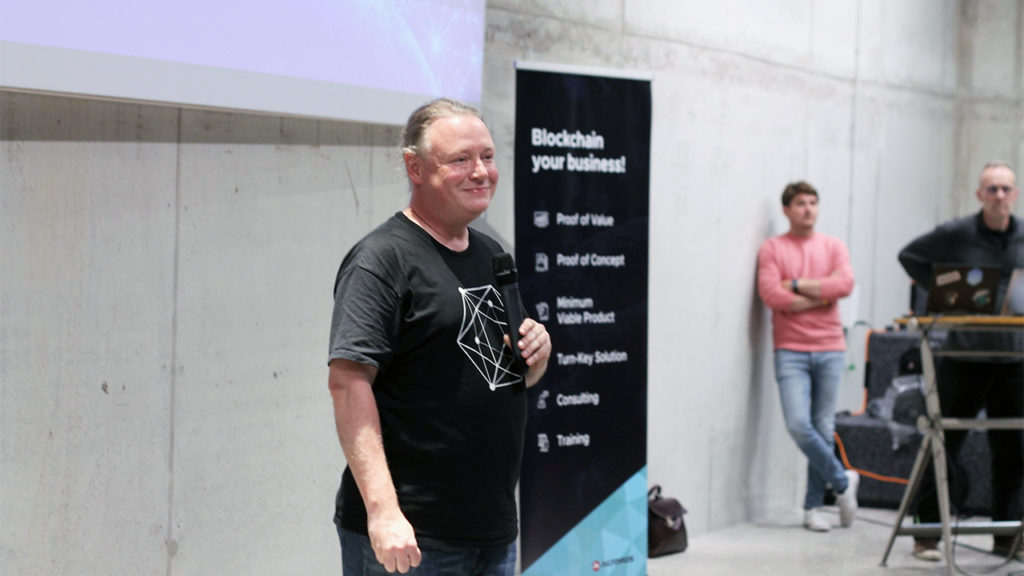 Brian Behlendorf at the Hyperledger meetup in Amsterdam on June 28, 2018
(Note: There are also five tool projects, including Cello, Composer, Explorer, Caliper, and Quilt, under development.)
How will blockchain deal with GDPR?
Sergei: A major topic, especially as we sit here in Amsterdam within the EU, is the recent GDPR compliance requirement. How does this impact information contained within a distributed database?
Brian: In my opinion, there's no fundamental conflict between blockchain technology and GDPR compliance. We needed a solution to answer the question of how to manage personally identifiable information in a blockchain context, because people want to be aware of what's recorded and said about them.
For example, many view the idea of history that can't be changed being recorded on a blockchain network as almost a defect rather than a feature. So, early on I reached out to friends in the identity community who were working on what became Hyperledger Indy.
I believe this project is taking the right course. We don't store personal information on the ledger, just pointers and signatures and public keys and the kind of thing that can't be directly connected to that data. You can then store the data on IPFS or Amazon S3, or some shared storage, and if you want to delete it you just throw that data away. What's even better is the way Indy is designed and deployed as part of the Sovrin network, which doesn't store any hashed PII (personally identifiable information).
I had a conversation a few weeks ago at the European Commission (EC) about a whole bunch of vendors and projects, and Indy was the only one seen as being even potentially GDPR-compliant.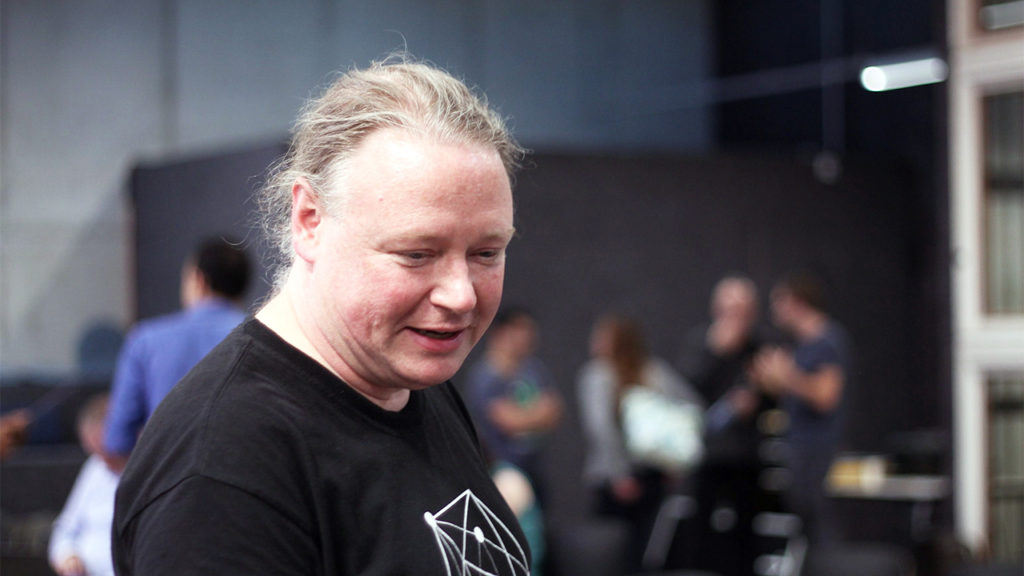 "I hope we can give people a sense of agency and control over their personal data."
—Brian Behlendorf, Hyperledger Project
Hundreds of billions of dollars already on a blockchain
Sergei: And a lot of companies are looking to utilize blockchain technology for their means.
Brian: My favorite one right now involves diamonds (from editor: Everledger). It's easy to explain, because everyone loves diamonds and understands that traceability is important. Use of blockchain here can stop blood diamonds and the use of diamonds to purchase weapons, etc. It's already processed millions of dollars of diamonds and stopped millions in fraud.
Beyond that, we're starting to see large networks in which it's hard to determine the precise value specifically, but in which there are some hundreds of billions of dollars being tracked and a few billions in flow. Others are purely about logging and identity. So, you won't see a coin market cap equivalent for permissioned ledgers such as these, but you might see an (increasing) list of production plans.
What should enterprises do?
Sergei: What would you suggest to enterprises that want to use blockchain as part of digital transformation? What should be their first step and what should they avoid so they don't waste their time?
Brian: They should allow their developer teams the opportunity to play with the technology and implement sample code. Do a lot of POCs.
We offer (an online) training course called Blockchain for Business, and I think developer teams should also try more than one framework. All of the Hyperledger projects have different qualities, that are sometimes hard to explain.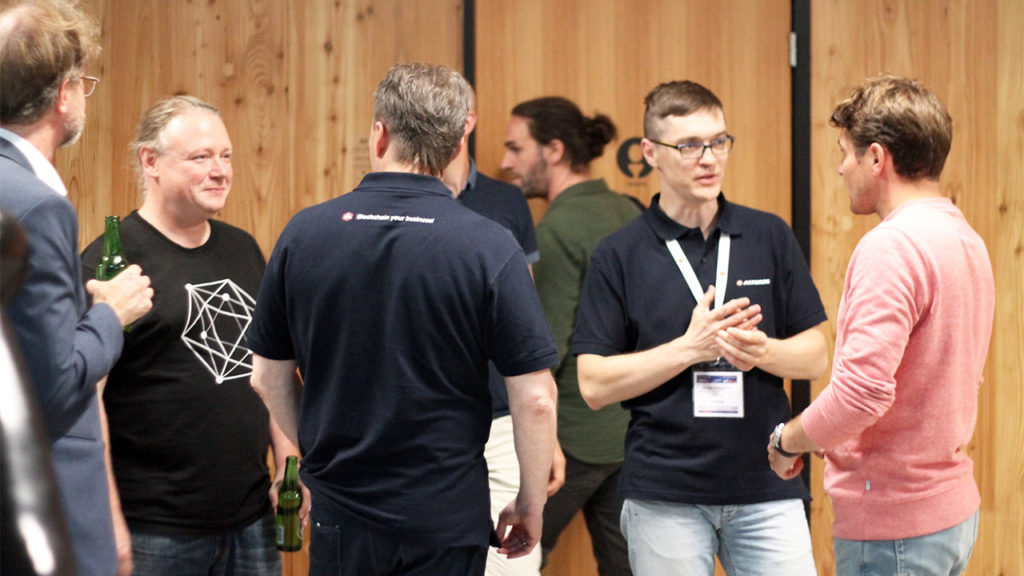 "Give your developers a few days or a week to understand how these different technologies work." —Brian Behlendorf, Hyperledger Project
Just have them dive in and start working with the code, then ask them what they can do, and what they think is reasonable with this technology.
To sum up
During the interview, Brian made it clear that concerns about blockchain meeting regulations, such as GDPR, should be set aside. With Hyperledger Indy, only pointers, signatures, and public keys are stored on the blockchain, not personal information, so compliance is not an issue.
He also emphasized the thriving blockchain community. More and more organizations are looking at how to adopt blockchain technology to push growth. Whether the solution is about logging, identity, or some other POC, billions of dollars worth of assets are already being processed through blockchain networks.
Additionally, Brian stressed the need for more blockchain education within enterprises, which will open up more opportunities when working with the code. (For those who want to go beyond the online course provided by the Hyperledger Project, we offer onsite training that explains how to create full-featured blockchain apps.)
Brian is clearly taking the global view of Hyperledger's potential. In addition to his appearance at the Amsterdam meetup and his remarks above about GDPR and meeting with the EC, he was also spotted recently in the Philippines as part of an announcement of a multi-bank blockchain initiative. Similar to most members of the Hyperledger community, Brian believes in the need to create consensus and validation mechanisms that can scale while maintaining immutability and the confidence of users.
In short, as is further evident in the Amsterdam interview, he believes in, and is committed to, permissioned blockchain networks and their suitability for business, on a global scale.
Want details? Watch the video!
Prior to this interview, Brian delivered a session, "What's New with Hyperledger?" at a meetup in Amsterdam. During his introductory remarks, he compared Hyperledger to the Linux operating system. "Hyperledger is not an architecture as is Linux," he noted. "It looks more like the database market, which has many different products and approaches. (Similarly,) the Hyperledger Project has set up a structure that acts as an umbrella organization and now as a greenhouse (for product incubation and development)."
Further reading
About the expert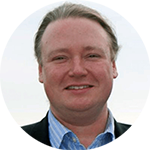 Brian Behlendorf
was a primary developer of the Apache HTTP Server, the most popular web server software on the Internet, and a founding member of the Apache Software Foundation. He has also served on the board of the Mozilla Foundation since 2003 and the Electronic Frontier Foundation since 2013. Brian was the founding CTO of CollabNet and CTO of the World Economic Forum. Most recently, he was a managing director at Mithril Capital Management LLC, a global technology investment firm.
---
This post was prepared by Roger Strukhoff, Carlo Gutierrez, and Alex Khizhniak.