Customer Data Integration Is Among the Top Priorities and Concerns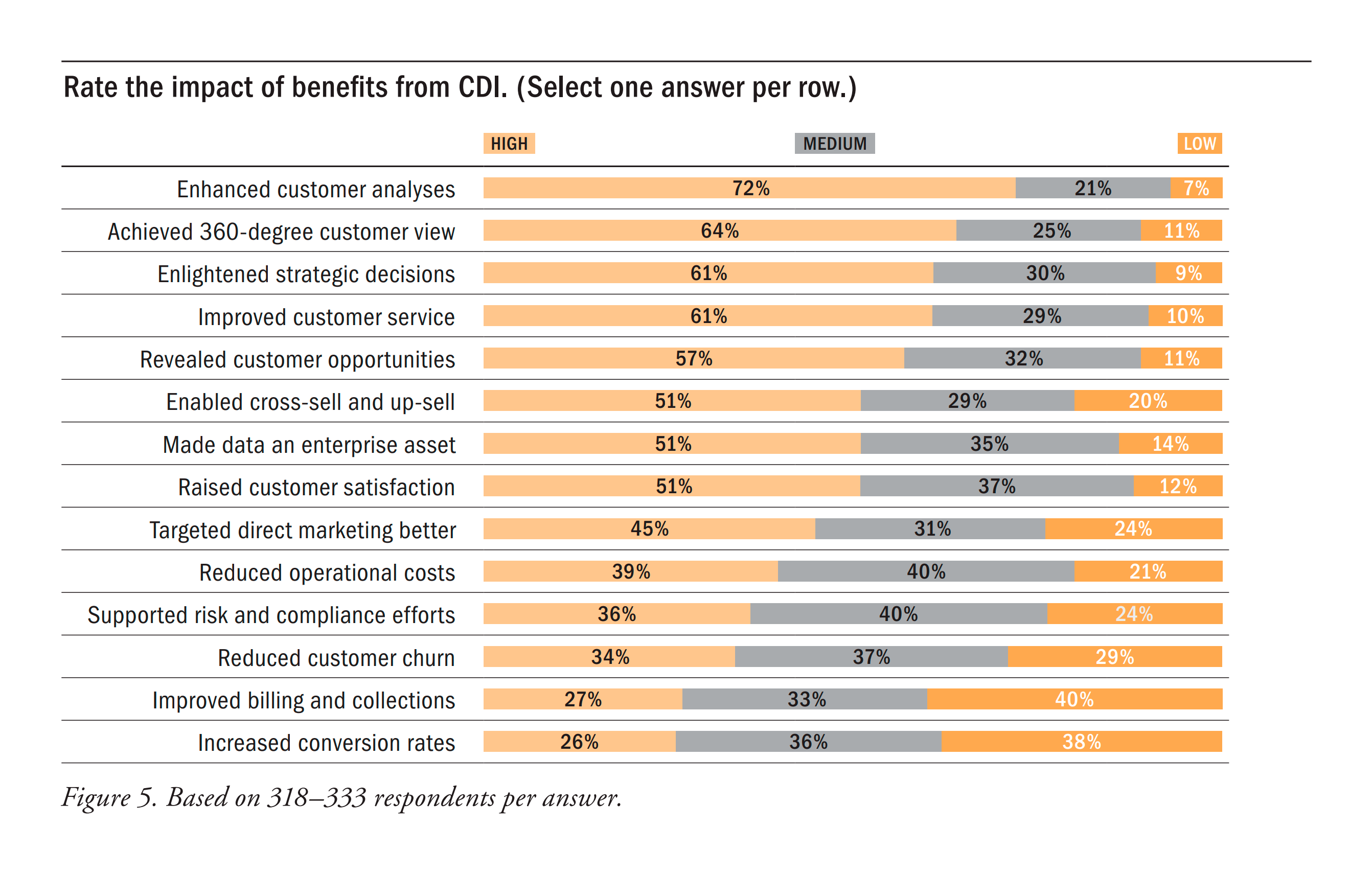 Recent reports from Forrester Research and Aberdeen Group reveal that there's still a lot to do about customer data quality.
Featured image credit: TDWI, 2008
Forrester: "A fragmented view of the customer"
Customer data integration (CDI) has always been one of the main concerns for different organizations. Making and keeping customer data clean and convenient to work with, and getting more value from CRM systems has always been among the top data integration challenges.
As it was mentioned in one of research studies by Forrester, in 2009, many organizations have changed their view on customer data integration and management (and, generally, on MDM), and started looking at it as a multiyear investment, including several phases. However, the right approach to customer data management keeps being "elusive," Forrester reports.
The problem is that many CRM applications often give quite a fragmented view on enterprise's customer data due to poor integration, according to William Band, VP and Principal Analyst at Forrester. One more issue is that the quality of customer data is often poor, as well, so this is also one of the reasons integration projects fail.
So, as Forrester predicts, the question of customer data integration is not solved yet, and there is a lot to be done in 2010.
Aberdeen: A lack of trusted customer data
Another research provides similar insights. According to one of the latest studies by Aberdeen Group, issues with customer data may greatly affect organizations' sales and marketing efforts. Besides, a lack of trusted customer data and inability to target customers through customer data proved to be the top two of those issues, respondents say.
This reveals the fact that there's still not enough customer data integration and data quality at many organizations. (In 2006, the major challenges included "Extracting and normalizing customer data captured from multiple sources" and "Verification of data accuracy or completeness.")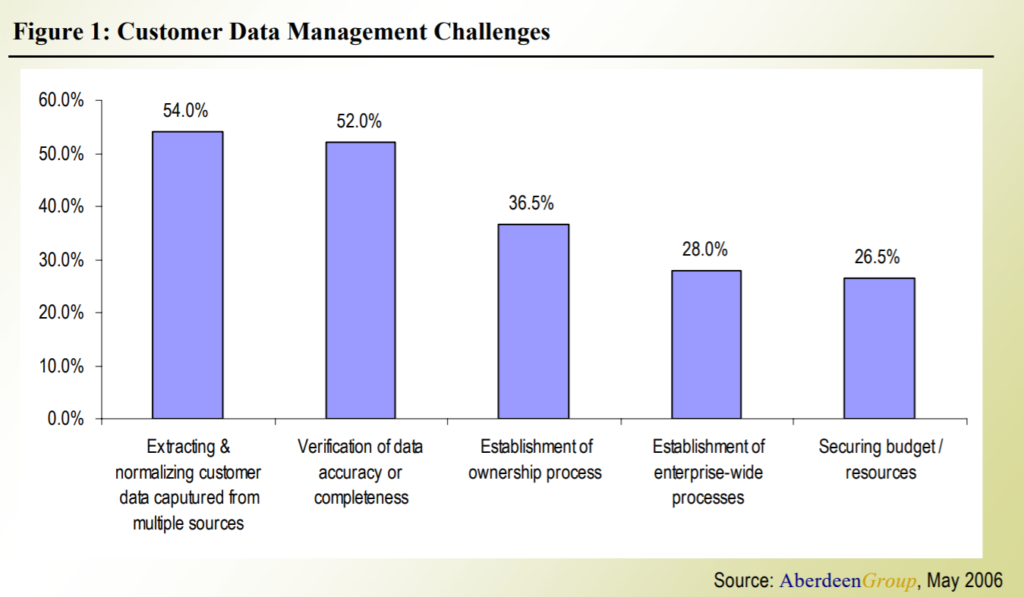 Source: "Customer Data Management: Gaining a 360° View of the Customer" (Aberdeen)
This seems strange to me—experts have been talking a lot about the importance of customer data integration across the enterprise to give all the responsible parties a better view on who their customers are, as well as what they need and buy.
Even in a rather small company there could be several sources containing customer data, and not obviously these sources contain similar records, so customer data integration is the means to piece together the data puzzle. Probably, mergers and acquisition—the number of which was significant in 2009—prevented numerous organizations from fulfilling their customer data integration initiatives.
Well, the fact is that 68% of Aberdeen's survey respondents named customer data initiatives among their top priorities for 2010.
Further reading
---
The post is written by Olga Belokurskaya; edited by Alex Khizhniak.