Neglecting the Quality of Data Leads to Failed CRM Projects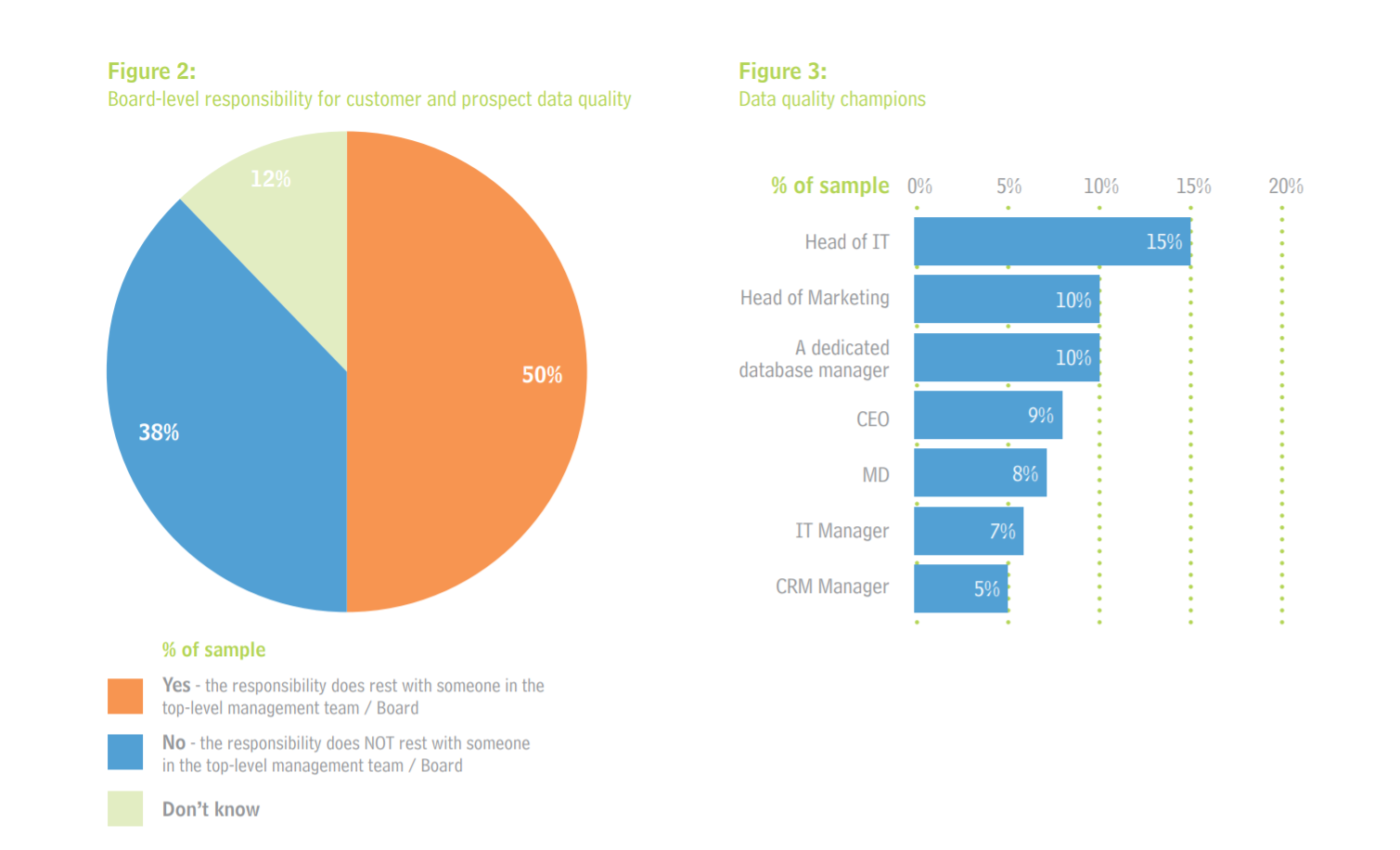 One in three companies do not validate customer-related and prospect data.
(Featured image credit)
Not paying enough attention to data
Everyone seems to be discussing a recent QAS data quality survey entitled, "Contact Data: Neglected Asset Seeks Responsible Owner." It questioned 2,000+ organizations worldwide and revealed an increasing number of businesses taking data quality isses seriously and bringing it up to the boardroom level.
"Within the past three years, the number of businesses where the responsibility of data integrity has risen to boardroom level has soared by 16%, showing how important an issue accurate data has now become."
The survey also stated that:
The number of employees directly involved in the data quality management has increased by 5% only in the last year.
23% of the businesses that participated in the survey claimed to use strategical data planning applications on a daily basis.
46% have their own documented data quality strategy.
These increasing numbers are, sure, encouraging and, if the growth persists, or even speeds up a bit, we may see a conceptually new, better, cleaner data emerging as an accepted standard of data quality. Now that would be nice, wouldn't it?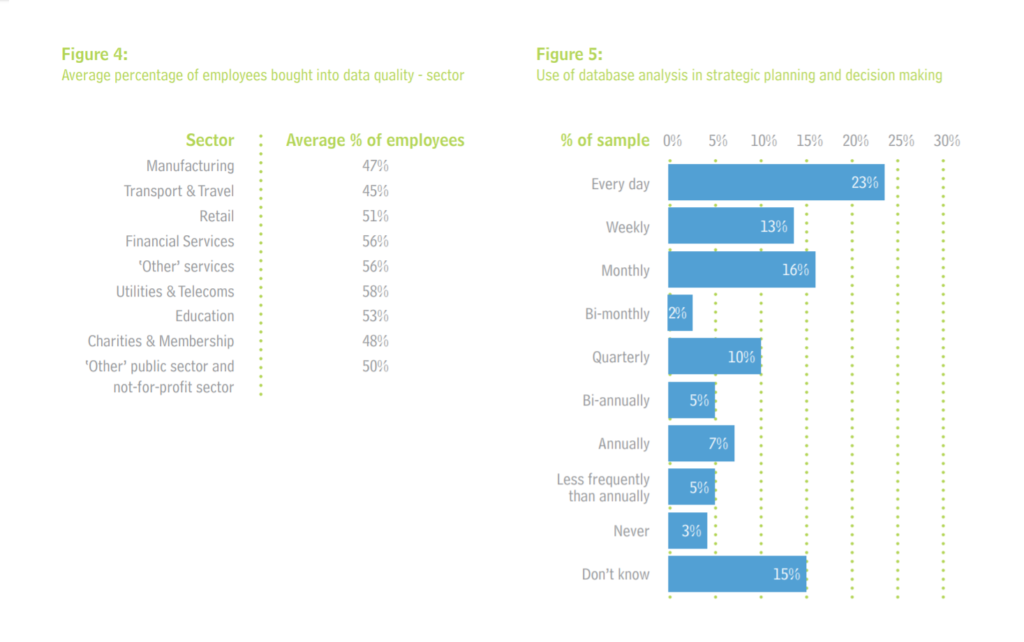 Source: QAS Global Contact Data Management Report
However, with the survey showing 34% of respondents not validating any of their customer and prospect data, there's still a long way to go to reach the quality standard. Jonathan Hulford-Funnell, Group Operations Officer at QAS, comments:
"I find it incredible that organizations are not paying more attention to data quality. It shouldn't be seen as a burden for middle management, it should be something that every employee in the business takes responsibility for."
CRM projects still fail
Nonetheless, a huge number of CRM approaches prove insufficient and inefficient even for those who care about customer data. These are the six aspects of failed CRM deployment that Richard Boardman calls essential here:
1. Poorly defined requirements
2. The availability of internal staff
3. Sign offs
4. Data
5. User acceptance testing
6. User adoption
Of these, data seems to be the key element here. It's how you approach, structure, and work with your data that makes a difference in your company's progress.
"Good systems require good data, and, if the new system is to be populated with existing data, it's important that the quality of that data is high. Many organizations are surprised at how many data sources they possess and how poor the data quality is. The cleansing of data and reconciliation of different versions of the same record in multiple data sources can be very time consuming. While there are tools that can help, this process tends to be very manual, and is not something that can be fully outsourced as it requires considerable input from the data owners." —Richard Boardman
So, what should we do to make customer data projects succeed?
How to address data quality
With all that being said, CRM systems and data quality initiatives, in our opinion, should rely on:
1. Well-defined data requirements
2. Proper customer data integration (including ETL, syncronization, data cleansing, data warehousing, and everything related to these)
3. Ongoing data management and data governance, which among other includes following through with your requirements and cleansing procedures rather than adopting a once-in-a-lifetime approach.
However, we agree with Richard, you still need to be "realistic about the demands these projects will place on the organization and manage expectations accordingly. Too often, CRM projects are deemed failures, because they failed to meet impossibly demanding and often self-inflicted deadlines. A better review of what's involved and a more analytical appraisal of the availability of resources to meet those demands will go a long way to ensure project success."
In its turn, QAS report recommends using the right software tools to control the data entering CRM systems and the quality of this information.
Further reading
---
The post is written by Alena Semeshko and Alex Khizhniak.