Optimizing Industrial Internet of Things with Objects' Digital Twins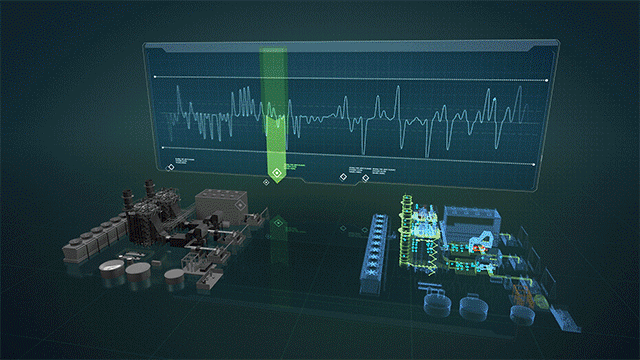 Learn how Digital Twins—the pairing of software with virtual models of physical assets—pave the way to more efficient and safer machines, devices, and plants.
What is a digital twin?
Research into the pairing of digital and physical objects into something called a digital twin was introduced by NASA and the U.S. Air Force. The concept was first conceived by Michael Grieves of the University of Michigan in 2002.
They define a digital twin as "an integrated multiphysics, multiscale, probabilistic simulation of an as-built vehicle or a system that uses the best available physical models, sensor updates, fleet history, etc. to mirror the life of its corresponding flying twin."
This pairing between physical and digital has since gone beyond vehicles and is now at the forefront of digital transformation and the Internet of Things.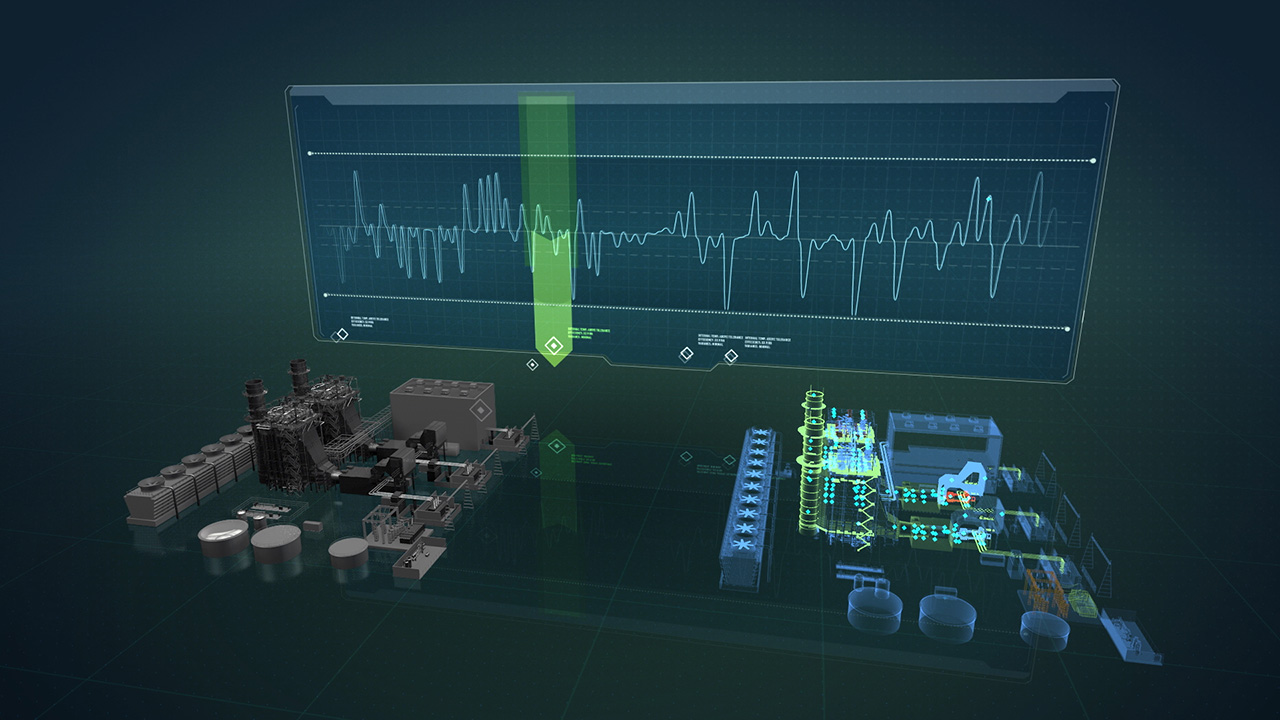 A digital twin of a power plant. Image credit: GE Power
GE's Chief Digital Officer William Ruh explains that through industrial platforms like Predix "we can create a model of a physical machine and from the data we get from that machine, we can have an exact duplicate in the digital world of the machine."
This digital twin enables us to ask questions such as:
What if we manage the machine this way?
What is the most efficient way to configure it?
How can we ensure it's the safest machine?
How can we ensure it never goes down?
"It's going to be the center point of how we create value, because we're going to use less resources, less people, and we're going to get more out of those machines in a safer way." —William Ruh, GE
How does it work?
In a presentation about a D11 steam turbine, GE's Dr. Colin J. Parris breaks down operation of a digital twin in three stages:
See. The system learns through operational and environmental data to update users of potential problems.
Think. The digital twin assesses historical data and runs simulations to reason out options based on the most optimal choices.
Do. The machine informs the user regarding what action is being executed either manually or through an app downloaded on the edge.
"In the see stage, the digital twin is gathering data of its situation to give you a warning or prediction. This data that comes in is both operational data and environmental data," explains Dr. Colin. "The data is then used to create a cumulative damage understanding of what's happening and when it hits a threshold, it can then warn us of the problem. It then can actually predict the problem."
"It also uses similarity learning techniques to reach into that fleet of 125 other D11s and gather their knowledge, as well," adds Dr. Colin. "This is a model that's constantly updating itself to reflect the precise conditions of the asset and then learning from others in the fleet."
"In the think stage, the digital twin runs over 50,000 simulations in the Predix platform," says Dr. Colin. "It's looking at historical data, fleet data, forecasts for revenues and costs, and it's giving you a number of options. It then reasons across these options based upon the risk and confidence it can deliver."
According to Dr. Colin, the do stage is all about informing us and acting using edge controls, executing what needs to be done.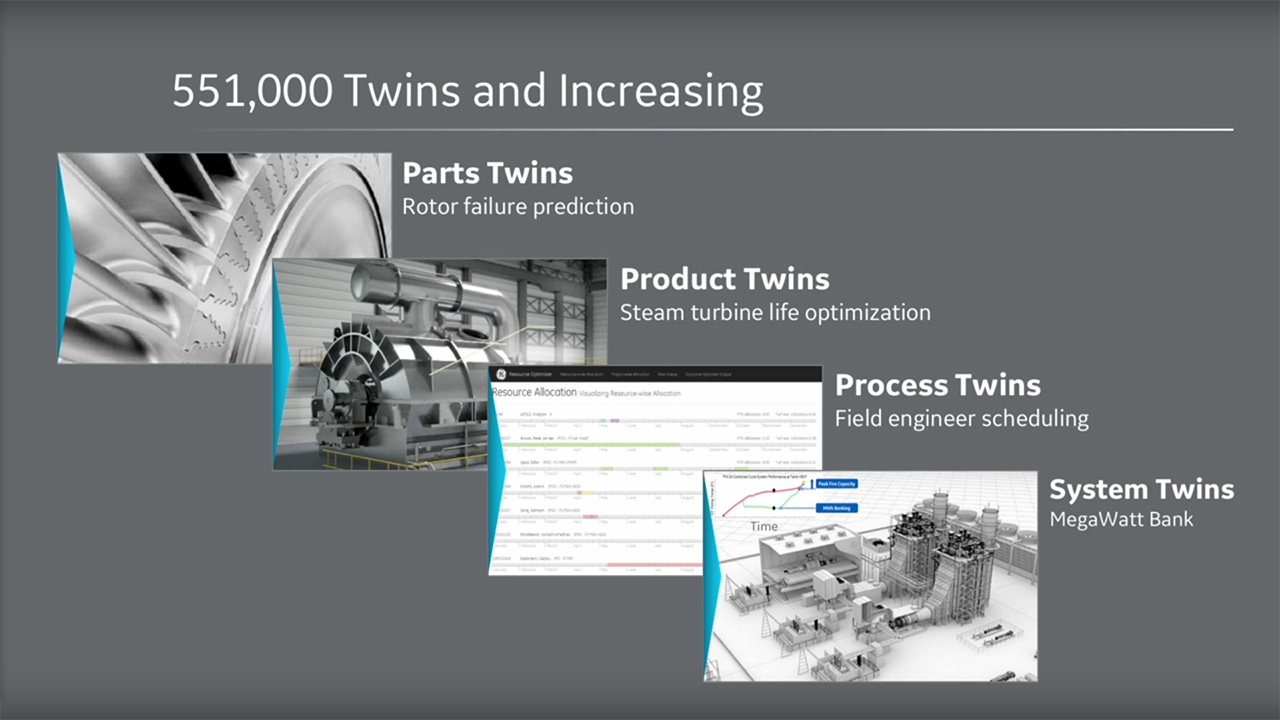 Image credit: GE Digital
"What's a digital twin? It's a living model that drives a business outcome." —Dr. Colin J. Parris, GE
Dr. Colin explains how digital twins can be broadly divided into four categories:
Part twins: Deliver early warning about problems and tells you about the actual failures you will encounter.
Product twins: Optimize the remaining life of any asset against maintenance costs.
Process twins: Find ways to optimize field engineers to maximize utilization.
System twins: Seek ways to optimize within many key performance indicators (KPIs) and balance things such as revenue against the remaining life of the system or maintenance costs.
Where is it used now?
Large industrial manufacturers, such as GE, provide industrial business applications involving digital twins. These applications include:
Asset Performance Management applications, which combine digital twin data models and advanced analytics to reduce unplanned asset downtime, improve reliability and availability, minimize costs, and reduce operational risks.
Brilliant Manufacturing solutions, which leverage digital twin models to help manufacturers optimize plant operations and compress cycle times between market demand and production.
HMI and SCADA products, which use real-time digital twin models to help operators in manufacturing and infrastructure industries implement intelligent control applications.
In one of our previous posts, we detailed how OAG has been using Predix analytics to improve data gathering, field exploration, and production in oil and gas drilling. Using digital twins, the company aims at optimizing drilling wells, engaging "horizontal drilling and multi-stage fracking," and therefore making field exploration more efficient.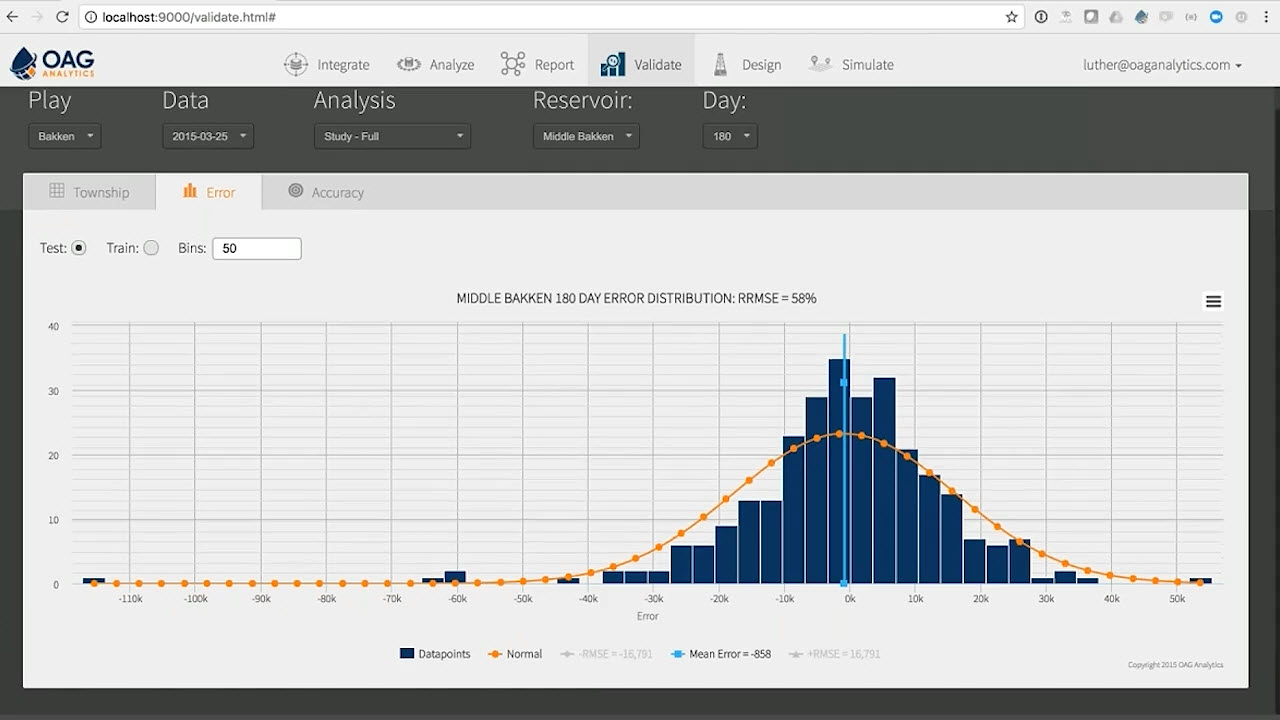 OAG's direct access workflow deployed on Predix
Earlier this month, OAG's Luther Birdzell also led a webinar on the topic. Watch the recording to learn more about using digital twins and Predix for optimizing drilling wells.
"Digital twins are relatively low-cost software that represent high cost and often constrained physical assets." —Luther Birdzell, OAG
Cognitive digital twins
In a Predix meetup last year, Dr. Ahmed El Adl talked about the next evolution of the digital twins, which he called cognitive digital twins (CDT).
According to Dr. Ahmed, the current design for digital twins is limited. "The current efforts to create 'digital twins' for existing machines have very limited vision if any. They're limited to a small set of functionalities with the main focus on operational effectiveness and predictive maintenance," said Dr. Ahmed. "Digital twins for enterprises are not just a couple of simple analytics cockpit applications."
"The cognitive digital twin is a digital representation, augmentation, and intelligent companion of its physical twin as a whole, including its subsystems and across all of its life cycles and evolution phases." —Dr. Ahmed El Adl
Dr. Ahmed also detailed what characteristics CDTs should possess. Firstly, CDTs represent highly interconnected distributed cognitive systems and, in some cases, are very large complex systems of systems. Existing in the digital space, they will evolve over time to keep up with the transformation of their physical twins.
By continuously evolving, CDTs will be able to autonomously take contextual decisions and execute more complex tasks in the digital, as well as the physical world (experience-driven behavior). Thus, both CDTs and their physical twins will learn over time to identify, create, and provide new services, which their early immature versions could not offer.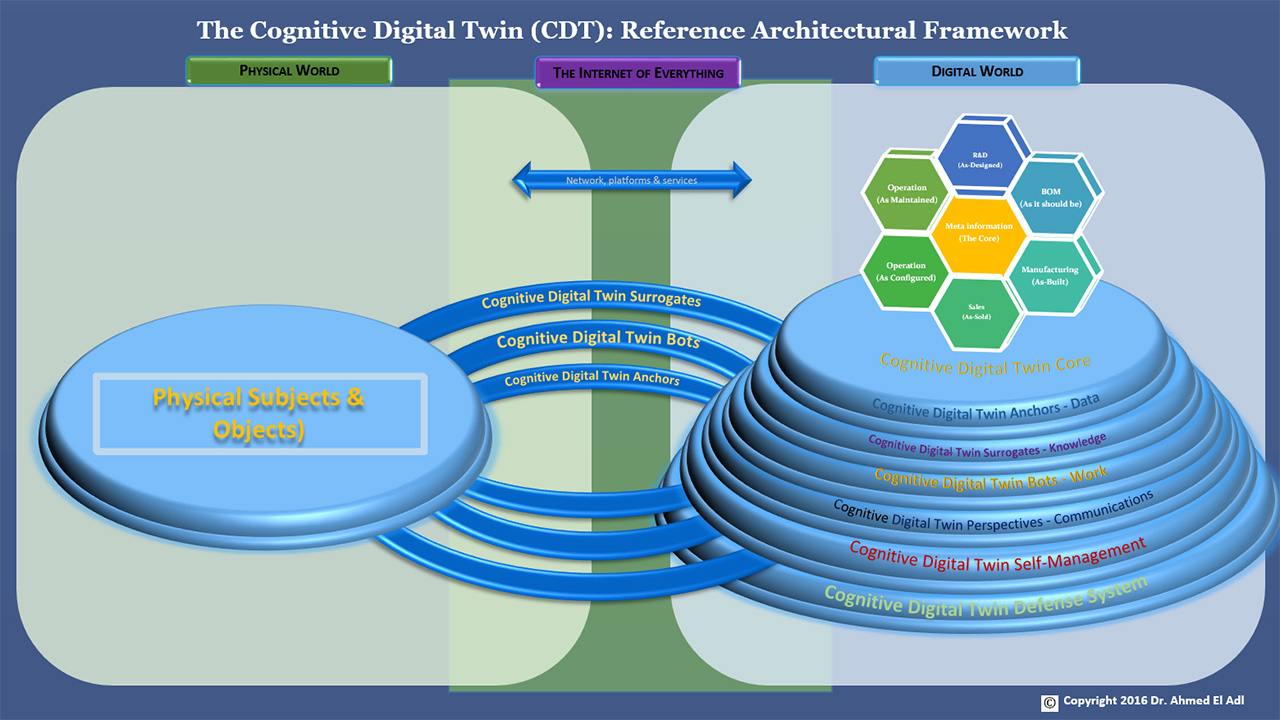 Architectural building blocks for the first CDTs. Image credit: Dr. Ahmed El Adl
The early generations of CDTs will have less intelligence and do a lot of mistakes. However, the following generations will be smarter by allowing them to try new things, do mistakes, and autonomously learn out of it. Furthermore, they will have the abilities of physical and digital self-diagnostic and self-healing. Spanning physical and digital systems, CDTs probably will be able to do it with us, humans.
CDTs will be able to act, interact, and collaborate across domains, physical, and virtual worlds. What's more, there may be or may be not have physical twins for the cognitive digital ones.
Finally, cognitive digital twins will create a new massive economy around semi- or fully automated digital smart services defined and offered by the CDTs themselves in collaboration with the physical twin(s) and possibly humans partners.
For more information about CDTs, please follow Dr. Ahmed's publication and/or watch his talk below.
Want details? Watch the video!
Related slides
Related reading
---
About the speakers
---
The post is written by Carlo Gutierrez, edited by Sophie Turol and Alex Khizhniak.