IBM Bluemix Garage in EU Heads Cloud Foundry Progress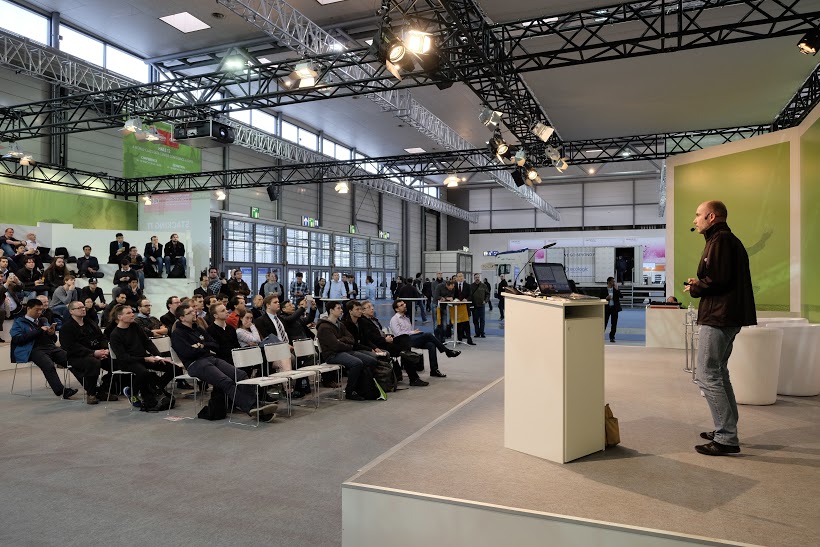 A new IBM Bluemix Garage in France and recent discussions at CeBIT in Germany show the EU's growing commitment to open technology. Meanwhile, there's a new Cloud Foundry Dojo in the US.
Why Europe?
The overall economy of the European Union is comparable to that of North America, with both regions ranging at $18–19 trillion per year. The steady evolution of cloud computing appears to be progressing more quickly in North America, as well as underlying platforms such as Cloud Foundry. Yet the EU is no slacker.
A couple of developments over the past few days confirm this. First, IBM announced a new Bluemix Garage in Nice, France, and second, Cloud Foundry and related open technology received a wide audience at the recent CeBIT Hannover conference in Germany.
On March 22, IBM also announced a Cloud Foundry Dojo in Research Triangle Park, NC, demonstrating that North America remains vibrant, as well.
Millions and millions
The Bluemix Garage is IBM's second in Europe—the first is in London—but the first on the continent. (In North America, there are Bluemix Garages in San Francisco and Toronto). The company says it is focusing the garage on "next-generation apps" on IBM Cloud.
The great thing about the Garage initiative is that even as Bluemix (and Cloud Foundry in general) is behind some great use cases and case studies within Global 2000-type enterprises, IBM is targeting all developers. The company gives an estimate that there will be 20 million developers by 2020. It believes there are 1.6 million programmers in the EU today.
(Research I've done approximately matches that latter number and also finds there are about 10 million programmers worldwide today, with another 16 million IT professionals. This research, which presumes that aggressive IT development is a prime driver of socioeconomic progress, also shows there may be a current gap of as many as 2.5 million programmers and an additional 4 million IT professionals. The gap is the difference between the current state of things and a more optimal state that would get the global economy back onto a reasonable growth curve.)
IBM says one million programmers are already using Bluemix, with 20,000 new developers being drawn to the platform each week, and the entire community creating 120,000 new apps each month.
A big opportunity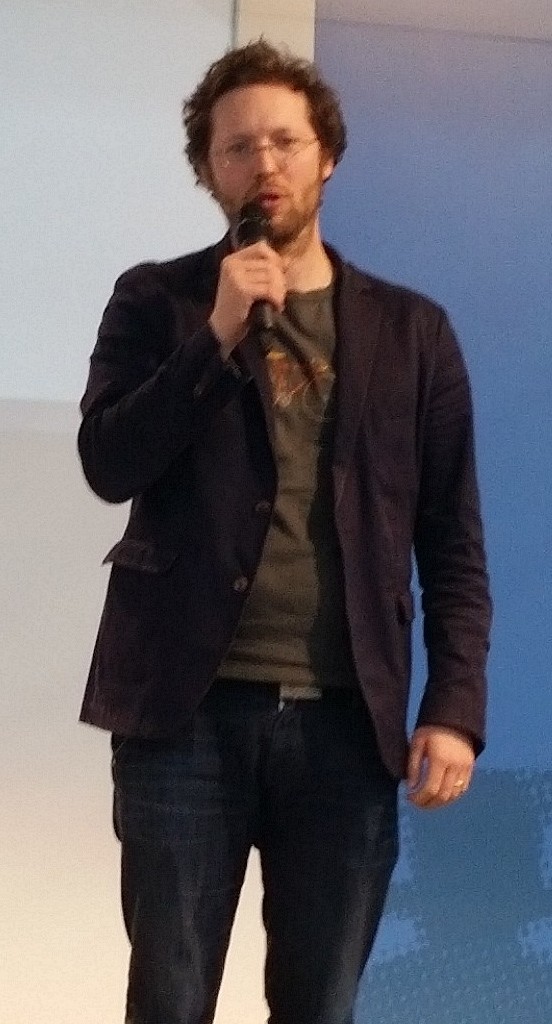 Progress in Germany seems apparent, according to several panels and discussions I led at the DCD Converged Open Technology event, held within CeBIT Hannover. More than a dozen German open-technology companies were involved in the discussion. In addition, Jan Albrecht, a member of the European Parliament, was part of a lively discussion about open technology (which he loves), Internet and IoT security (which he thinks is very weak), and the role of European and North American companies and governments today and tomorrow.
Discussion must be held early, he says, and device security must be built-in to prevent criminals and governments from invading consumer privacy.
At CF Live, we have already written about such major EU-based companies—such as Philips, Axel Springer, and Orange—using Cloud Foundry to create effective new apps along a general road of digital transformation. More large European enterprises seem sure to follow, if the enthusiasm evinced at the inaugural European Cloud Foundry Summit in Berlin last year is any indicator.
Meanwhile, the backbone of the Germany economy is the so-called Mittelstand—3.6 million mid-size companies with revenues of less than 50 million euro annually—who are frustrated by longstanding, expensive proprietary solutions.
I spoke to this audience and found that they are responsible for 50% of Germany's outsourcing (mostly to India) and are seeking open-technology solutions that offer what they need at prices they can afford. The door seems wide open here for IBM and all other open-technology purveyors.
Developers help developers
Back in the US, the opening of the new Dojo was attended by Cloud Foundry Foundation CEO Sam Ramji and other foundation execs. The Dojo joins similar efforts sponsored by Pivotal, GE, and EMC. "When developers help developers, it translates to accelerated innovation," wrote IBM's VP of Cloud Architecture and Technology Angel Diaz.
I'll keep you posted on its development, as well as how Cloud Foundry continues to shake out in general in those large North American and EU markets.
Related links and videos
Here's a web page focused on the method behind IBM Bluemix Garage madness: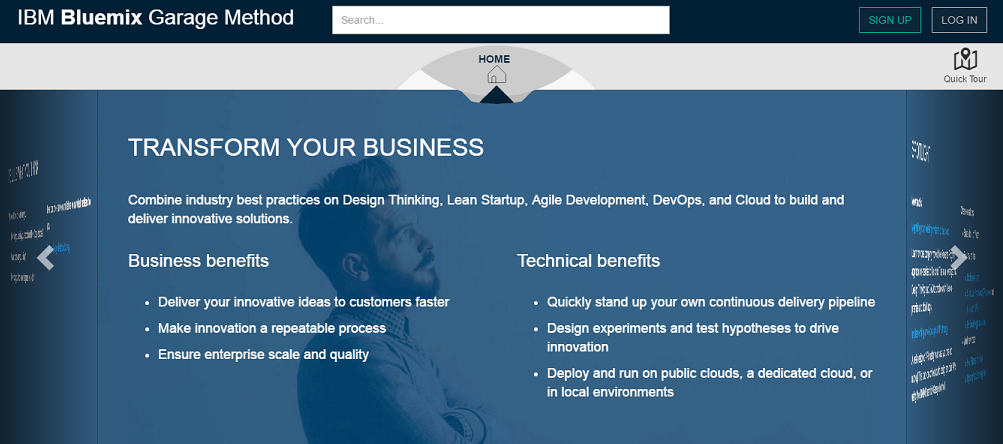 Among the many Bluemix Garage videos to be found, here are a couple of short ones: