GE Software Getting 2,000x Performance Increase with Cloud Foundry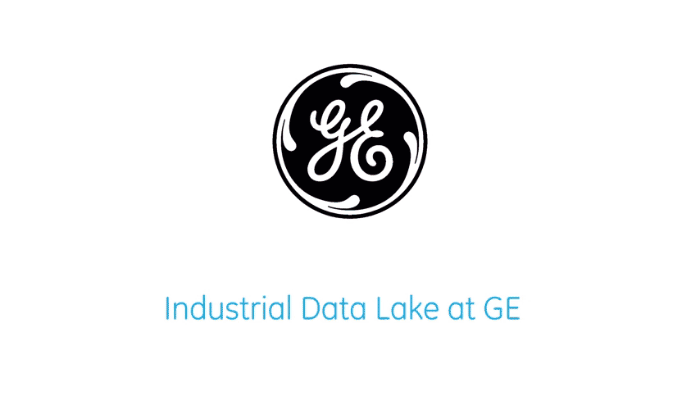 With its PaaS, the company is solving big problems and creating new data lakes for the Industrial Internet.
Why read this?
Industrial Internet: GE Software delivers IoT solutions to transportation, aviation, healthcare, etc.
Use of sensors to create Industrial Data Lakes within the Industrial Internet.
Sensors in extreme environments deliver actionable data and insights.
Enable the creation of Industrial Data Lakes for a variety of uses.
A "thing" in GE Software's conception of the Internet of Things could be a locomotive or aircraft engine.
GE Software is headquartered in San Ramon, CA. Its parent company has annual revenues of more than $140 billion.
GE was created by Thomas Edison in the 19th century and was one of the original 12 members of the Dow Jones Industrial Index.
Large-scale problems
When GE Software thinks of an Internet of Things, the thing might be a locomotive, an aircraft engine, or a CT scanner. The company focuses on the Industrial Internet and the Big Data that's generated by the most rigorous applications.
With the help of Cloud Foundry, the company can deliver the functionality it needs, with big cost savings. Cloud Foundry also enables creation of Industrial Data Lakes in industries such as aviation, transportation, and healthcare.
"It's all about taking data and brilliant machines and connecting them with people to deliver new outcomes for our customers," according to , Chief Information Officer for GE Software. In the transportation business, "if you can unlock one more mile per hour for a locomotive running its daily routes, it's worth up to $2 million per year," he notes.
Telemetry data and analytics are also gathered in this solution.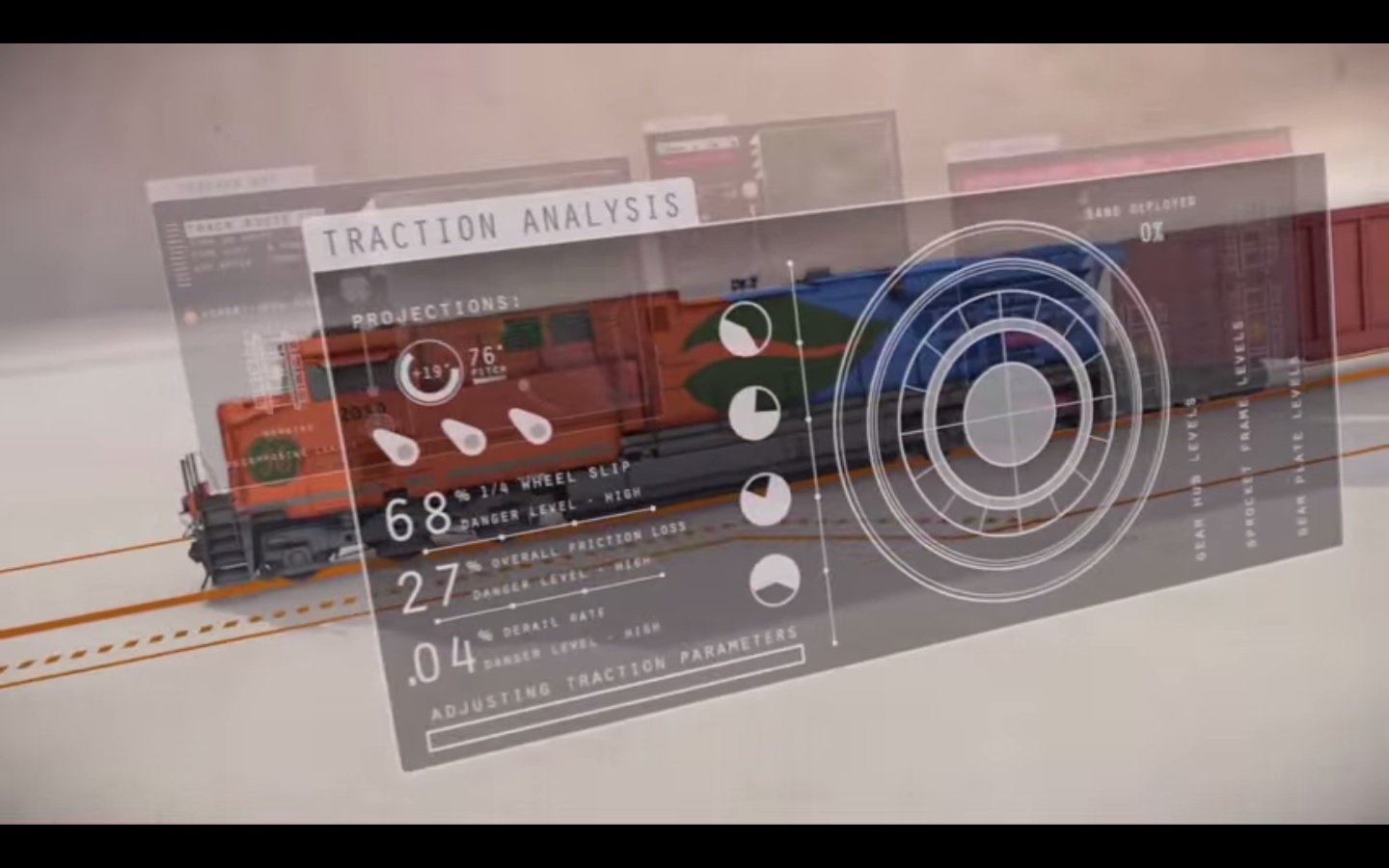 Industrial data lakes
Within GE Software's overall initiatives, Cloud Foundry helps to bring consumer­-grade capabilities directly to the enterprise. Cloud Foundry thus enables GE Software to leverage its domain experience and expertise into the Industrial Internet to develop a Big Data strategy and create Industrial Data Lakes, according to Campisi. Using the "third-­platform" approach first
outlined by IDC, GE is able to "augment this with our reference architecture and design to establish an industrial Data Lake," he says.
In the company's aviation division, GE has seen 2000x performance increases, with processes that formerly took months to compute now down to 20 minutes. A graphic showing the scale of data in this project is shown below: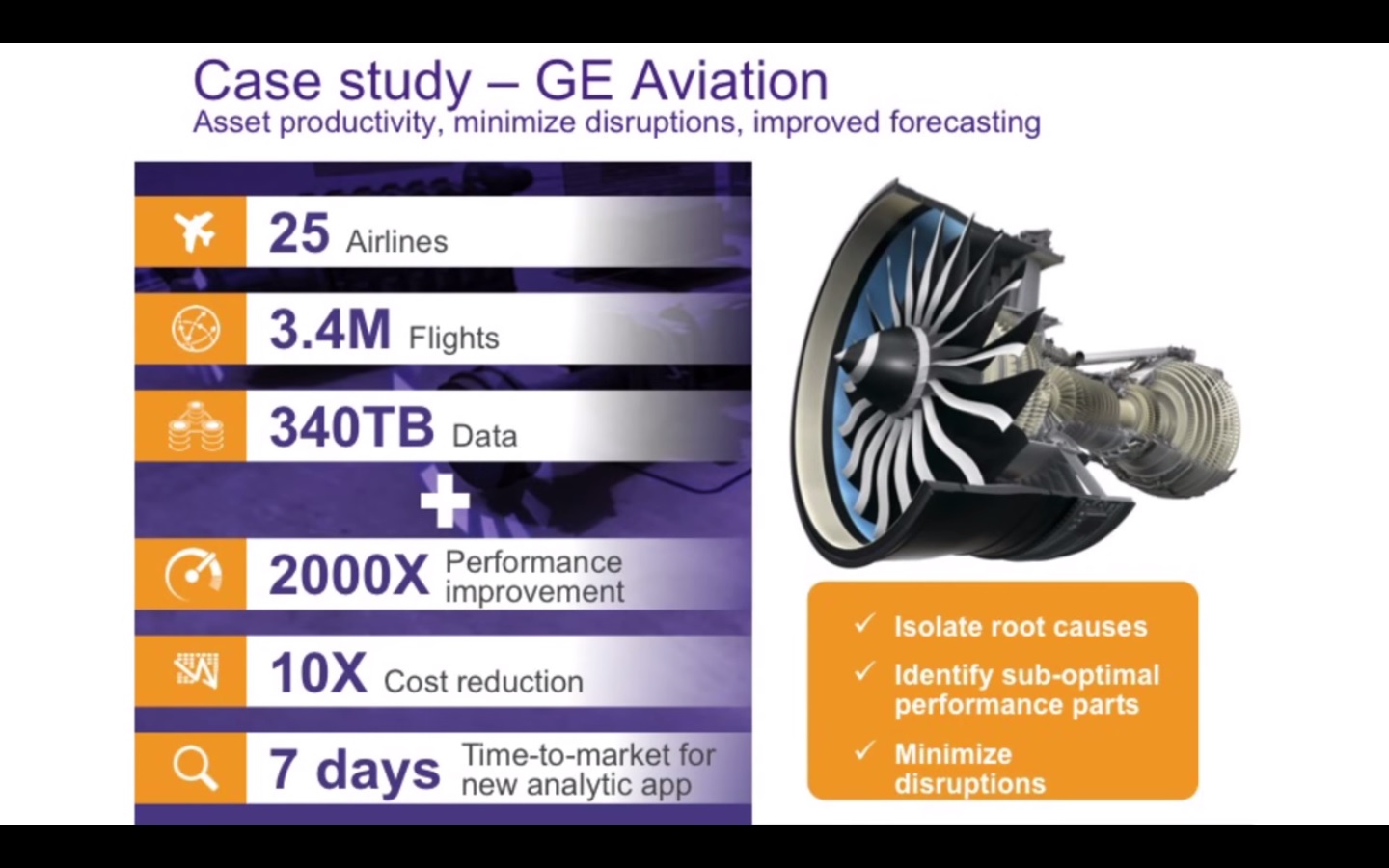 Security is a key component as well, and GE Software focuses on this aspect in all of its key applications within the Industrial Internet. "We are working to advance the security and scalability of these Industrial Data Lakes," notes Campisi.
As more and more data is generated from industrial machines and sensors, the growth of the data in industrial settings is outpacing the consumer Internet by a factor of two.
Understanding your data
Driving business outcomes begins with understanding your data, according to GE. The Industrial Data Lake approach, optimized for industrial scale big data can provide rapid access to data, timely analytics while minimizing storage and compute costs, and agility for mission-critical workloads.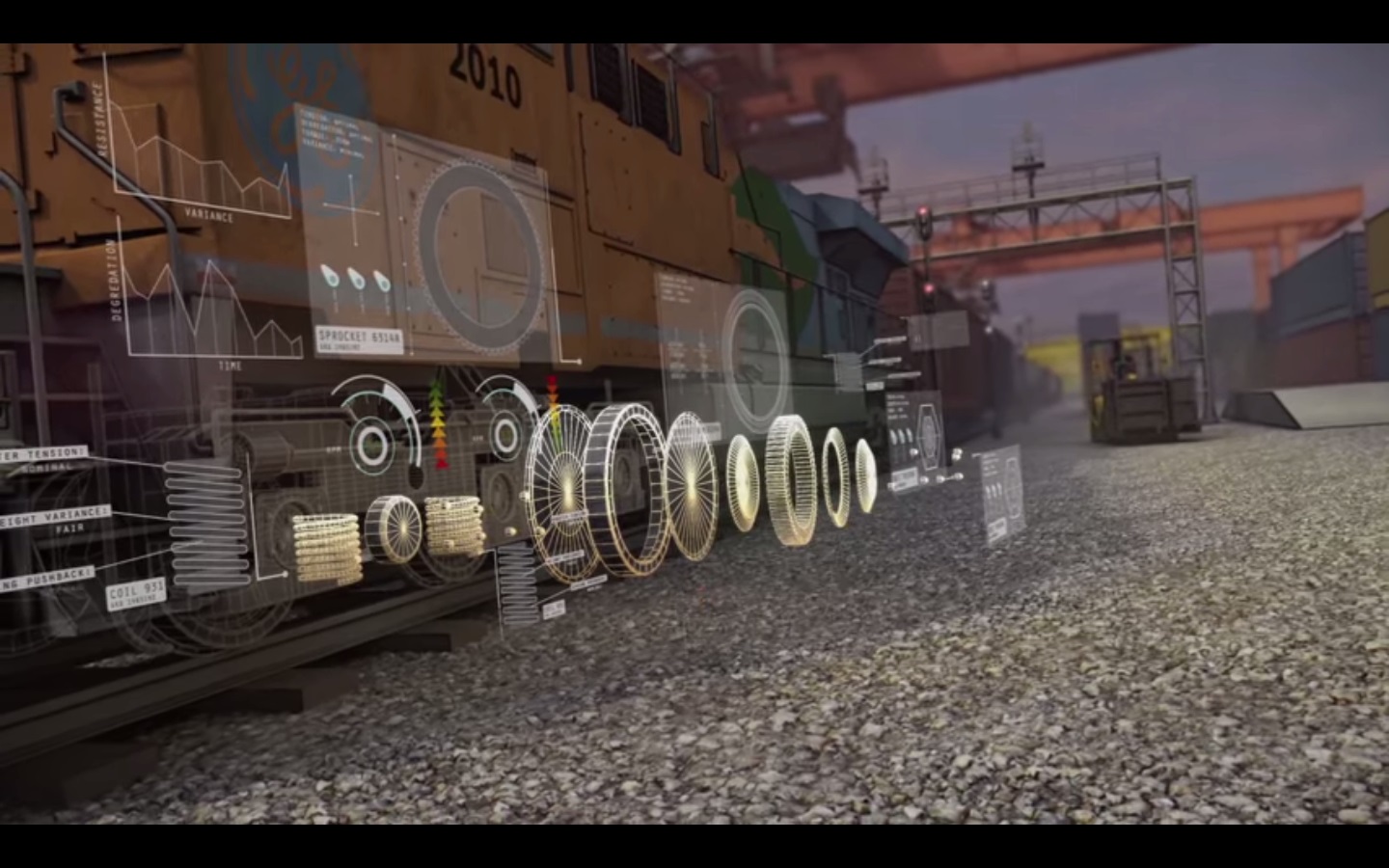 Sensors operating in these environments must be able to withstand extreme temperatures, pressure, humidity, chemicals, and mechanic vibration. They also need to be embedded where it is impractical to run direct wiring or in locations unsafe for humans.
New technology is enabling sensors to capture data in extreme conditions. GE has also developed wireless, battery-­free, RFID tags that are coated in a special sensing material capable of detecting oxidizers and explosive materials in the air, to detect and quantify dangerous chemicals.
Data collected from sensors can be used to build predictive models based on actual wear and operating conditions. Predictive maintenance models translate large amounts of complex data into insights, giving companies the ability to shift from reactive maintenance to optimized maintenance schedules. These models can help predict future maintenance, provide better operating efficiency, and prevent unplanned downtime.
Total costs go down and agility goes up as the time to analyze is drastically reduced from the months it traditionally takes. According to Campisi, who notes, "Our customers can ingest new data and produce an analytic outcome in just seven days," he says.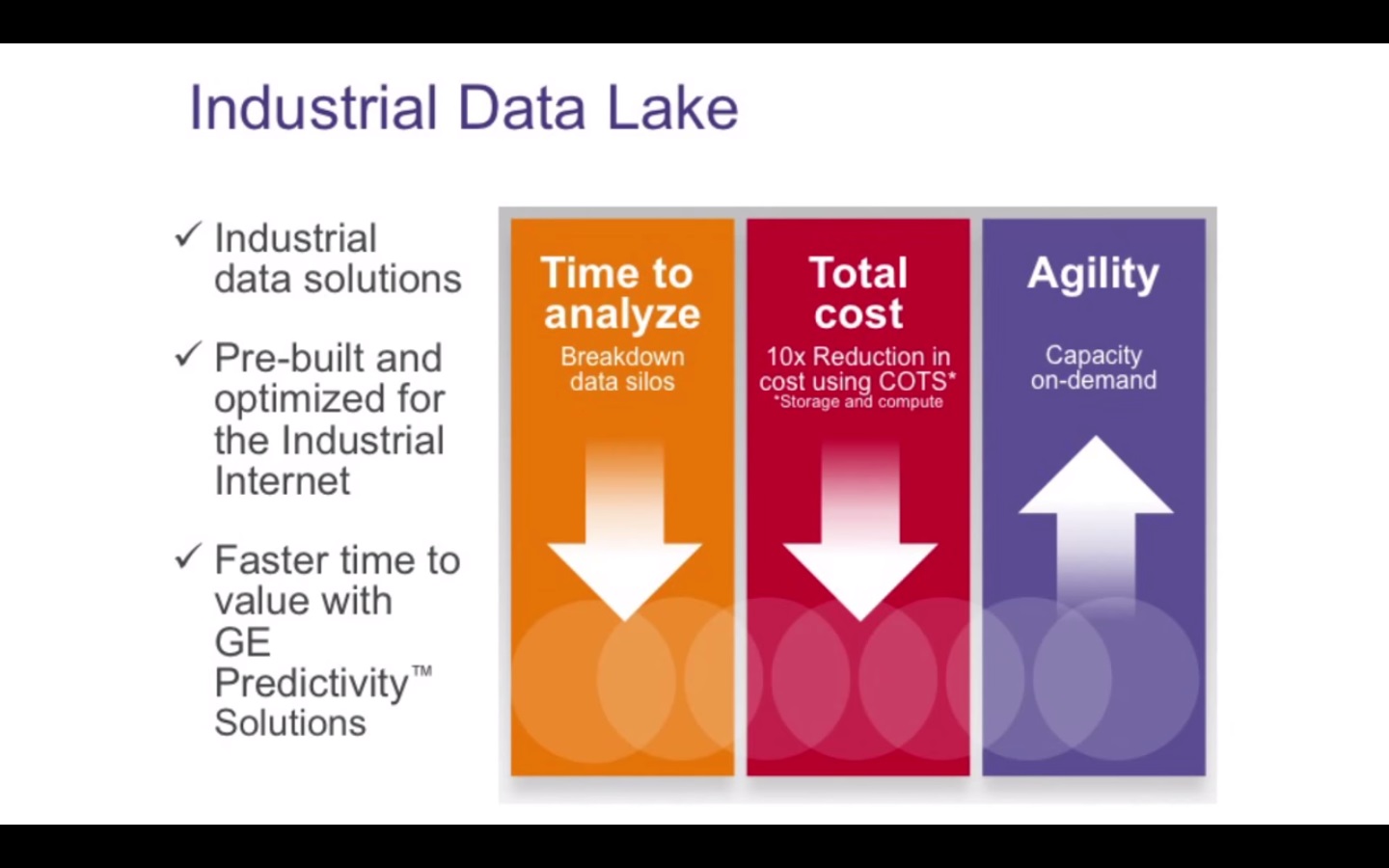 The Predix platform
GE Software has now integrated its use of Cloud Foundry into the Predix platform (http://www.predix.io). One outstanding use of it is simply to "push wind-turbine" to manage entire wind-turbine farms as well as individual units.
GE VP/CTO Harel Kodesh described this process during a presentation at the CF Summit 2015, as shown in the following slide:
Kodesh noted during his presentation that enterprises today face "an unprecedented amount of information, and for the first time in history people know what to do with all this data."
He goes on to say that "the interesting thing here is that optimizing a specific turbine along creates wake turbulence, so you want to create analytics that let you optimize performance of the whole farm." The use of Predix allows optimization "at the controller level for the entire farm and also for specific turbines."
Wind turbines are encompassed in GE Software's overall Industrial Internet activities, which Kodesh notes must "not only be high-performance but also high-security. Privacy is not just a matter of sentiment but is regulated, while at the same time we need to get the right data without sacrificing reliability."
GE Software is now focusing on what it calls "industrial protocols" and has a GitHub repo, as shown in the following slide: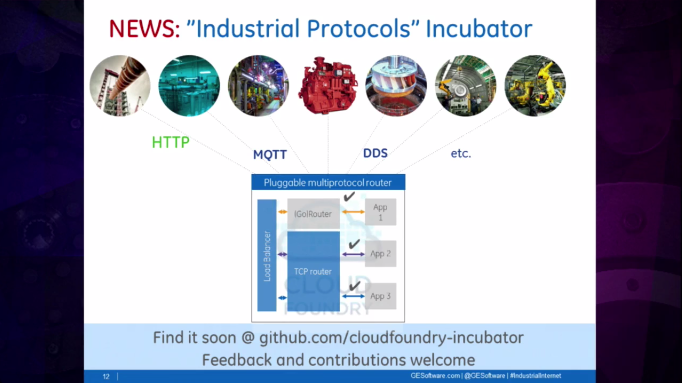 Kodesh also says the company is creating an Industrial Cloud Foundry Dojo at its office in San Ramon, CA.
Related videos
You can also watch the presentation "Cloud Foundry for The Internet of (Really Important) Things" by Harel Kodesh.
Related links
You can read this article about why GE is building a cloud of its own.
Here is an Industrial Insights Report produced with Accenture.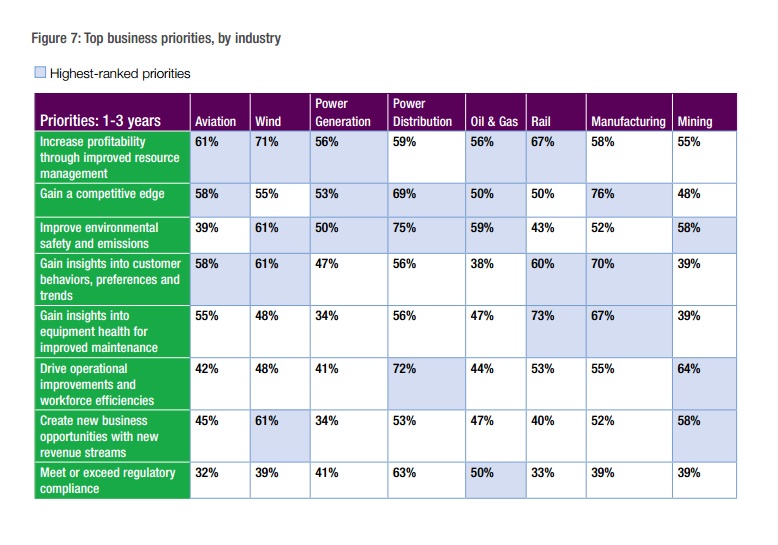 GE: The Industrial Internet & Actionable Insights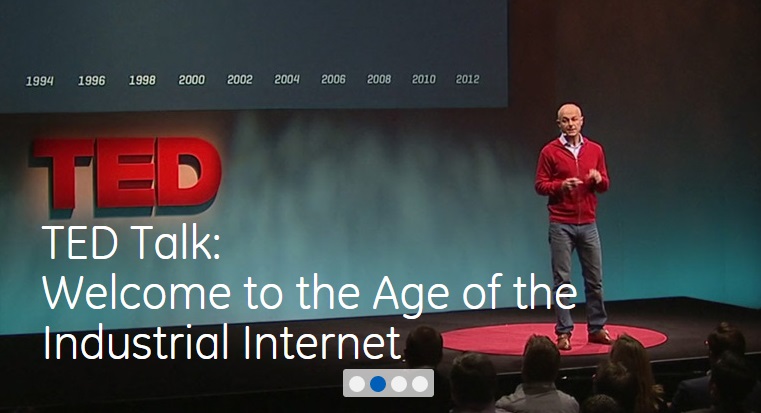 Related slides
There is also an interesting Slideshare presentation from GE, "Data Centers in the Age of the Industrial Internet."