Helping RightScale to Develop the Leading Cloud Management Platform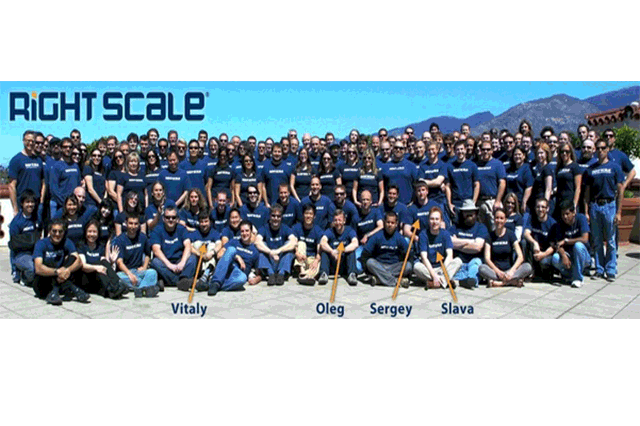 The engineers of Altoros assisted RightScale in building the MultiCloud marketplace and ServerTemplates for the system.
Our contribution to the RightScale platform
RightScale is a system that automates the management of hybrid/multi-cloud infrastructures.
Last year, during May 9–13, our teammates participated in the regular RightScale Employee Meetup. The event was held in Santa Barbara, CA, to bring together all members of the RightScale's international team. Together with other RightScalers, the team of Altoros enjoyed informal meetings and presentations, while having a chance to speak in front of the community.

Our colleagues have been working in California to help RightScale to develop and enhance its cloud computing management platform, the project that empowers thousands of cloud deployments.
Vitaly Sedelnik, Lead Cloud Solutions Engineer at Altoros, is one of the global RightScale team members. Working as a ServerTemplates Engineer, he also promotes the use of the RightScale Cloud Platform Management System at various events.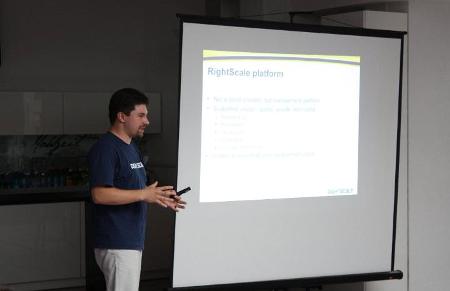 Vitaly Sedelnik at the Cloud Dev Meetup in Minsk
The engineers of Altoros helped RightScale to create their MultiCloud marketplace and ServerTemplates that now make working with the system so easy.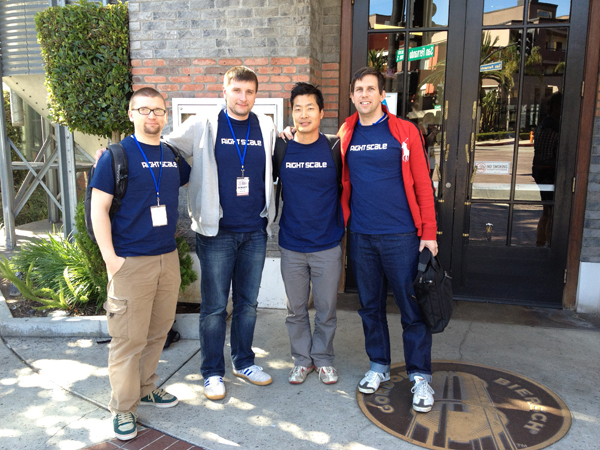 Vadim Golub and Sergey Sergyenko at LA RubyConf 2012
If you want to learn more about the platform, this blog post describes the "3 Quick Wins for Cloud Computing" that RightScale brings: configuration automation, monitoring, and alerting, autoscaling architectures.
Further reading
---
The post was written by Katherine Vasilega and edited by Alex Khizhniak.