Two New Members Join Our Norwegian Office: We Are Always at Hand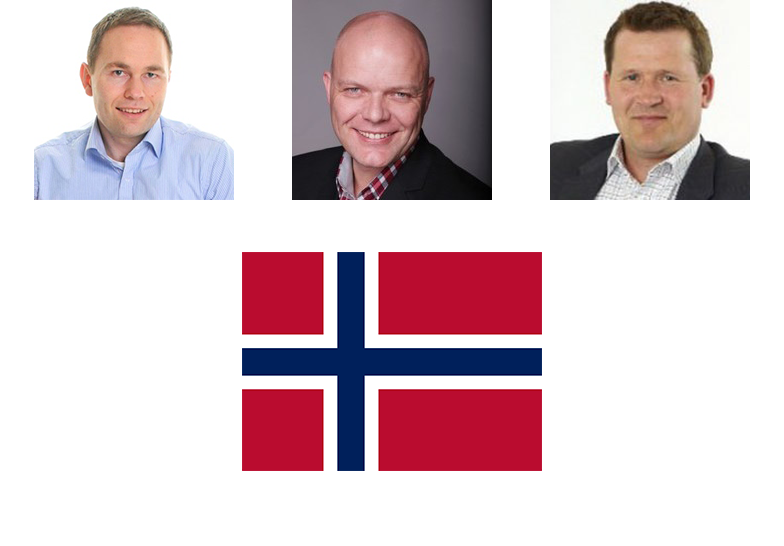 Altoros aims at establishing better communication with local customers, while enabling a flexible and fast hiring process.
Altoros Norge AS is growing!
The employment limits and delays make it difficult for Norwegian companies to find the right people to join the projects. It is extremely complicated to replace an underperforming team member, which means that the company has to be 110% sure that a selected candidate will fit well. Altoros's flexible staffing strategy helps to speed up the hiring process and enables to add new members to the team within hours.
Two years have passed since Altoros opened new offices in Oslo and Porsgrunn, Norway. Jan-Terje Nordlien, CEO of Altoros Norge AS, states that during that time the company has achieved over 60% growth. Customers enjoy the fact that the local team speaks Norwegian, and they can submit the project requirements in their native language.
This month, two new members have joined our international team. Tommy Hansen, Project Manager, and John-Eirik Falch, Sales Director, are now ready to help customers with their projects.
One of the reasons why companies are reluctant to partner with remote teams is that they are worried about the communication barriers and weak control over project progress. I know this because I've worked as a project manager before and owned IT4you, so I often needed developers who would bring my ideas to life. This experience gave me deep understanding of the typical problems that other companies face when they delegate work on a project to others. This is why we have offices in different parts of the world, so that customers can communicate with us locally." —Tommy Hansen, Altoros
"We are native-speaking Norwegians, so, when we negotiate or start up a project, customers from Scandinavian countries can contact us directly and, we will then communicate their requirements to our team. We can also participate in all conversations regarding the project to clarify any details at any stage if needed. This helps to avoid any misunderstanding and misinterpreting of the requirements," added Tommy Hansen.
Another issue is that sometimes a company does not have an employee with a proper technical background in their office to explain precisely what they need. Tommy Hansen can work at a company's office and communicate with the staff and executives and then contact the development team to explain exactly what the customer needs. He will take on all the organizational aspects.
How can we help?
Before choosing a company for partnership, a customer wants to be sure that they make the right decision. Tommy Hansen and John-Eirik Falch will be glad to answer all your questions, provide information on Altoros's experience in different areas, and discuss any terms.
You are welcome to contact Tommy Hansen and John-Eirik Falch on the following matters.
Tommy Hansen (Project Manager)
John-Eirik Falch (Sales Director)

making drafts and estimates of projects
preliminary selection of team members both in Norway and remotely
thorough control on all stages of a project life cycle
coordination during meetings with customer's executives and the project group
communication between the customer's office and the remote development center
final project presentation and submission to the customer

demonstration of Altoros's expertise in international projects
negotiation of contracts and terms of partnership
references submission, including feedback from Norwegian customers
Altoros Norge AS is officially registered in Norway and operates in compliance with the legislation of the country. The contracts are transparent and are based on the laws of Norway. A non-disclosure agreement is an essential part of our work, which ensures full protection of your intellectual property rights.
To learn more about our Norwegian branch, visit the website.
Further reading
---
The blog post was written by Alena Vasilenko and edited by Alex Khizhniak.