Choosing an ETL Tool: Out of the Box or Custom?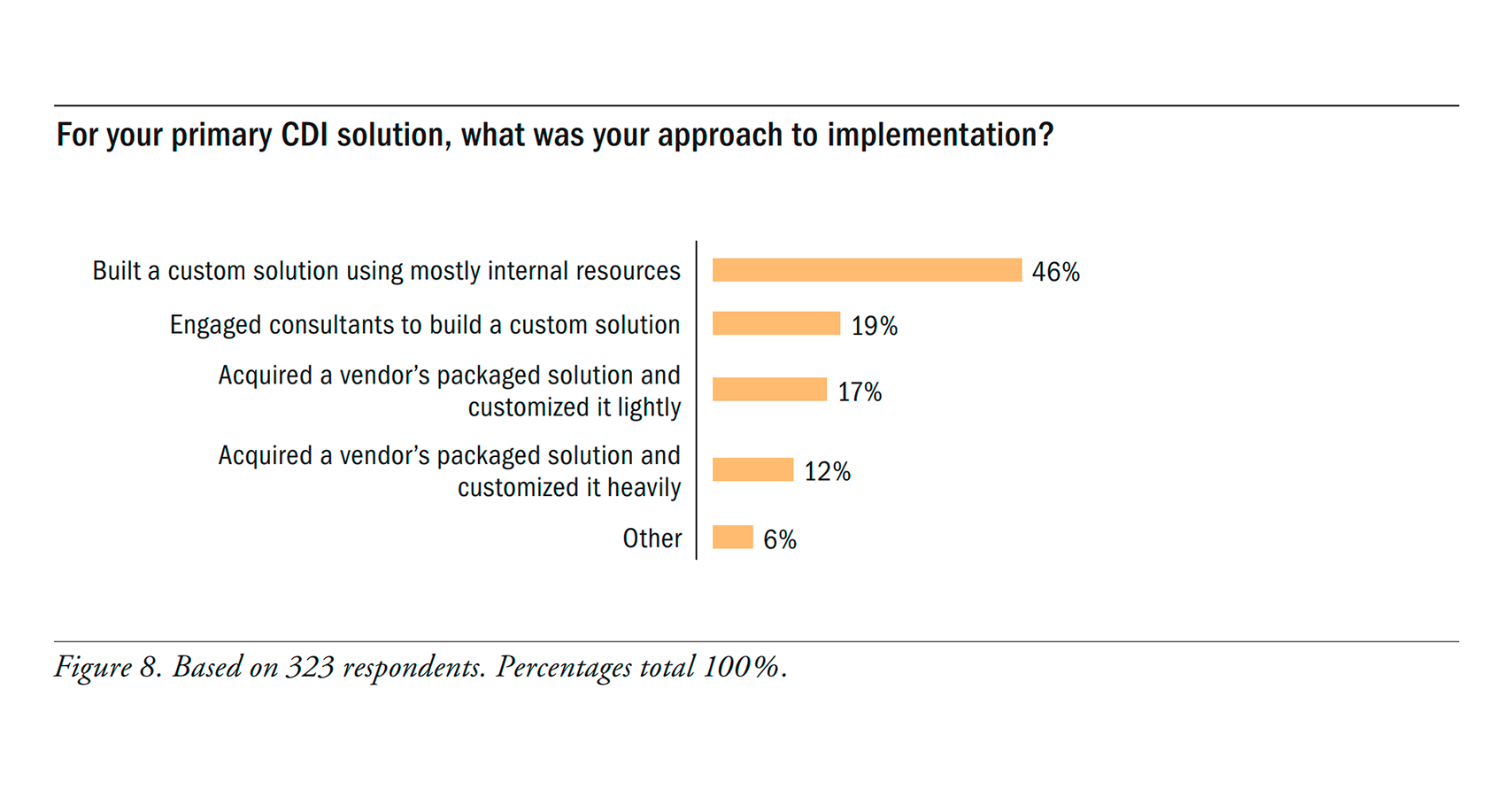 Both approaches have their own pros and cons.
(Featured image credit: TDWI)
As companies seek for software to fit their data integration needs, the first question they need to decide upon is whether to build a custom or to obtain an out-of-the-box ETL tool. The best answer to this question is simple: it depends on your needs. In any case, both approaches have to be carefully examined, so here are some advantages and disadvantages of each method.
An out-of-the-box ETL tool
The primary reason to obtain an out-of-the-box ETL tool is that it helps companies to minimize the time and cost required for developing custom code. Many companies are confident that ETL tools from vendors are more effective at delivering projects on time and within budget. There are also other advantages—such as a wide range of rich built-in features, the ability to be reused for future projects, the simplicity of ETL maintenance, etc.
On the other hand, the time spent on evaluating, selecting, and learning the product can be a disadvantage of ETL vendor tools. Training costs and support fees, as well as not fitting 100% to your business needs are also among the drawbacks. On top of that, a proprietary data integration tool may cost up to $500,000 on annually (incLuDing licensing and maintenance), according to Gartner and Bloor Research.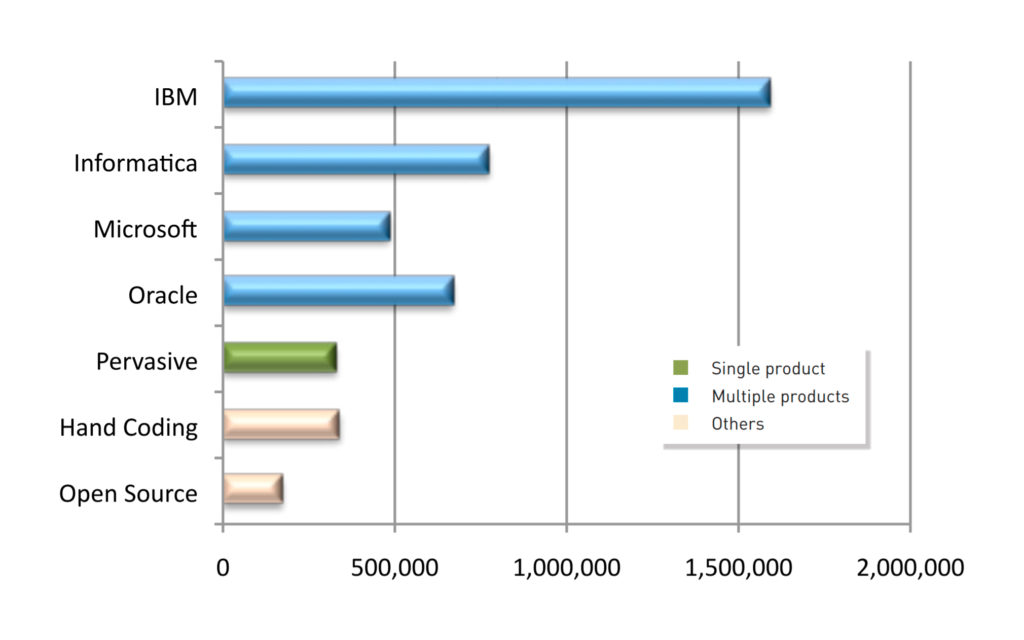 Three-year TCO for the top data integration systems (image credit)
A custom ETL tool
Some organizations believe that hand-coded software saves time and money on support and maintenance of their data warehouse, because custom ETL tools are 100% geared to their business needs. More flexibility for complex data sources and transformation mappings are also among the advantages of in-house projects. Meanwhile, the time needed for development from scratch is a big disadvantage of custom ETL tools. In addition, these products don't provide all the rich functionality of ETL software packages and can be hardly reused for different projects.
Each of the approaches may have its own particular implementations across industries and vary a lot depending on your requirements. Just keep in mind that the goal of an efficient ETL tool is to integrate data quickly, practically, and cost-effectively.
P.S. For an open-source ETL tool that can be either customized or used out of the box, feel free to explore Apatar.
Further reading
---
The post is written by Katherine Vasilega; edited by Alex Khizhniak.