Data Virtualization in Data Integration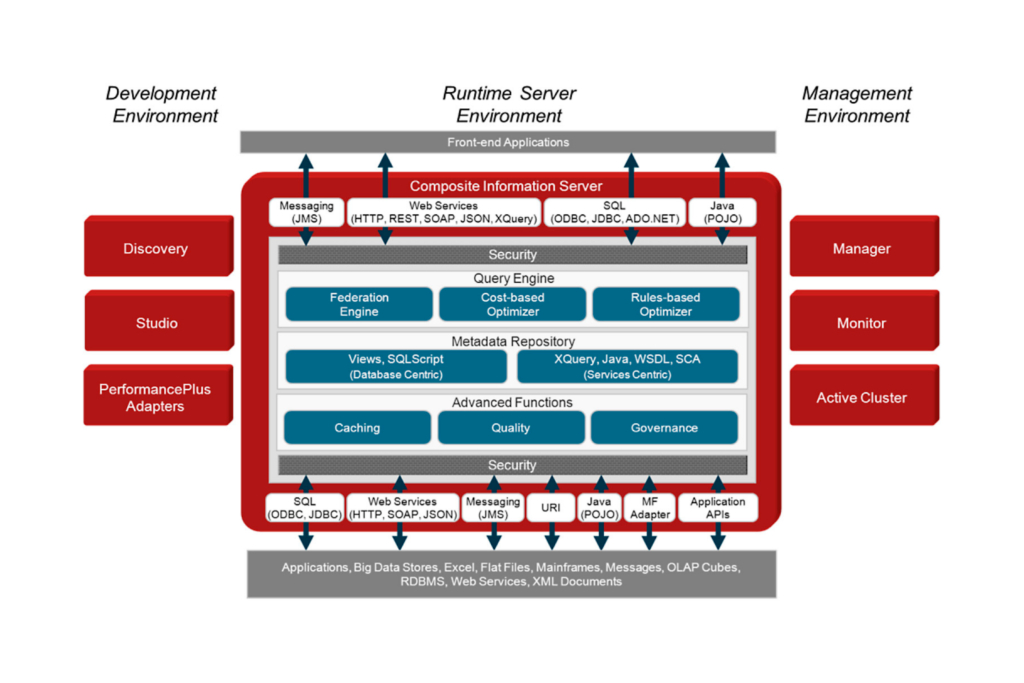 An architecture of a composite data virtualization platform (image credit)
Data virtualization is a method of data integration that enables to gather data contained within a variety of databases in a single virtual warehouse. The process of data virtualization includes four major steps:
Organizing software interfaces to understand the structure of data sources and their level of security.
Bringing these data structures to a single data integration solution for viewing and administration.
Establishing a true metadata abstraction layer, which can be used for data organization, data management, data quality control, etc.
Synchronize the data across the various sources.
Data virtualization combines various data warehouses into a single and uniform data source without actually migrating the physical data. This data integration technology has many other business benefits, including:
Lower costs for physical and virtual data integration
Maximized agility by avoiding data movement, promoting reuse and ensuring data quality
Improved security by utilizing an abstraction layer to minimize the impact of change
Making the data available to various consuming applications: CRM, ERP, Cloud computing platforms, etc.
This positions data virtualization as a powerful data integration technology. It has the required functionality to seamlessly blend various Cloud architectures and on-premises applications. This tremendously simplifies the issues associated with data integration and ongoing data management.