Blockchain and Govs Enter the Cloud Foundry Summit Scene on Day 3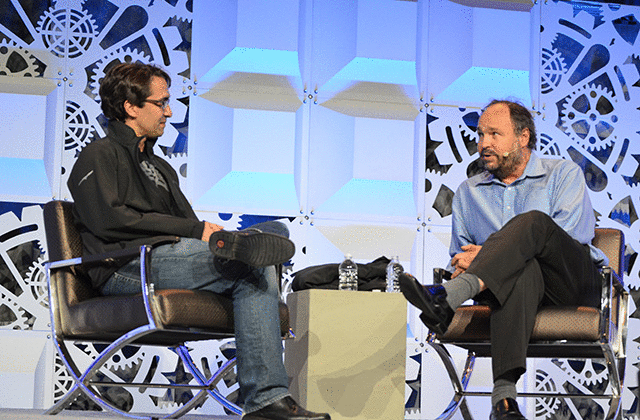 A widely varied program covered the complexity of the Cloud Foundry world, as the momentum seems to be growing by the minute.
Other recaps: Day 1 | Day 2 | Day 3 | BOSH Day | Top 100 Quotes
What's on the agenda?
The Australian government, a brief history of Cloud Foundry, and blockchain were on my agenda for Day 3 of the Cloud Foundry Summit 2016 in Santa Clara, CA.
There was much more to it than that, of course. It's a pity, one can only be in one place at a time, while there were a bunchful of awesome sessions to attend.
By the third day of a big technical event like this, people have loosened up a bit, have (one hopes) checked off most of the items on their to-do list, and are ready to talk about what they've seen, where they've been, and where they're going.
Adoption within governments
Lindsay Holmwood, who heads the Digital Transformation Office (DTO) within the Australian government, told a tale of grappling with more than 1,500 websites within the federal bureaucracy. Taking a rather aggressive continuous integration approach, he noted that new releases are now "a non-event."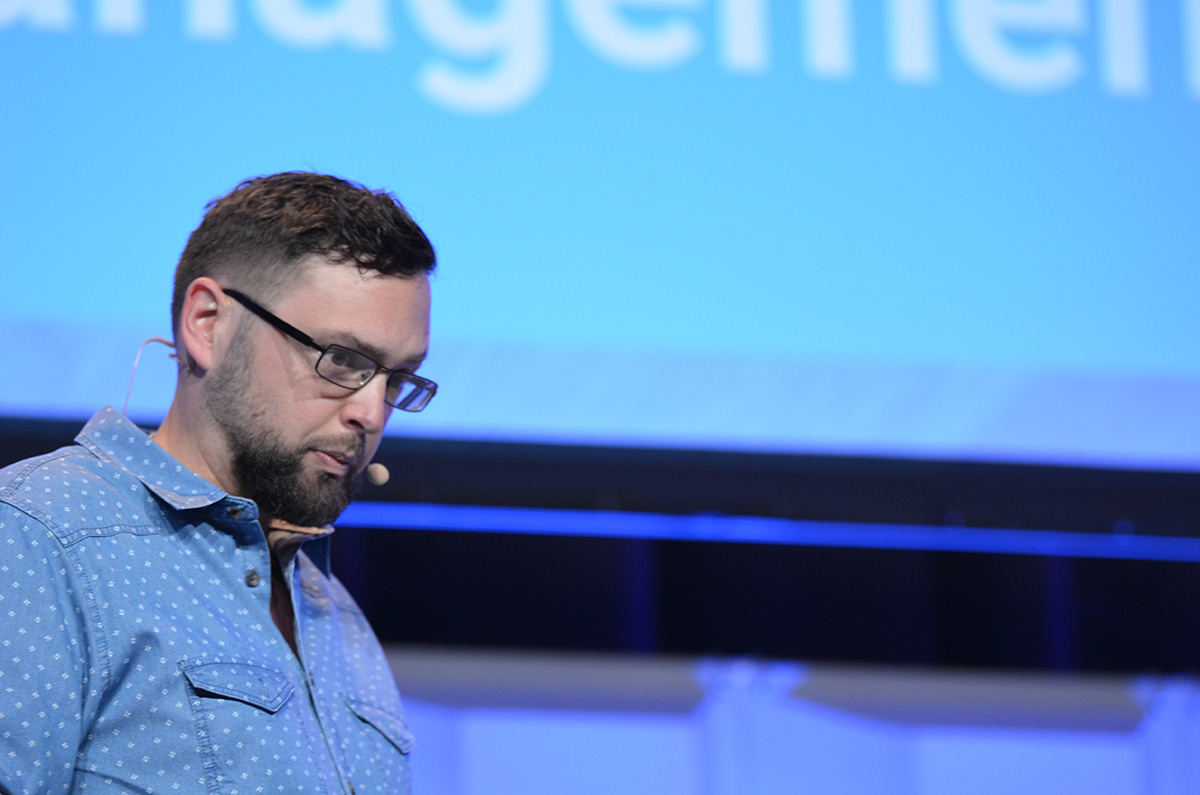 Lindsay Holmwood, Digital Transformation Office (DTO), Australian government
The team aims for consistent "zero-downtime deploys" and has found some content contributions to be as valuable as code contributions. The sugar on top came with his declaration that "we take an open-source approach, so we can contribute back to the community. Cloud Foundry is an important piece of that strategy."
Blockchain and Hyperledger
A brisk 30-minute presentation from IBM's Gurvinder Ahluwalia and Christopher Ferris on the wonders of blockchain technology—specifically the Hyperledger Project, which currently centers around IBM's Open Blockchain technology—held a captive audience.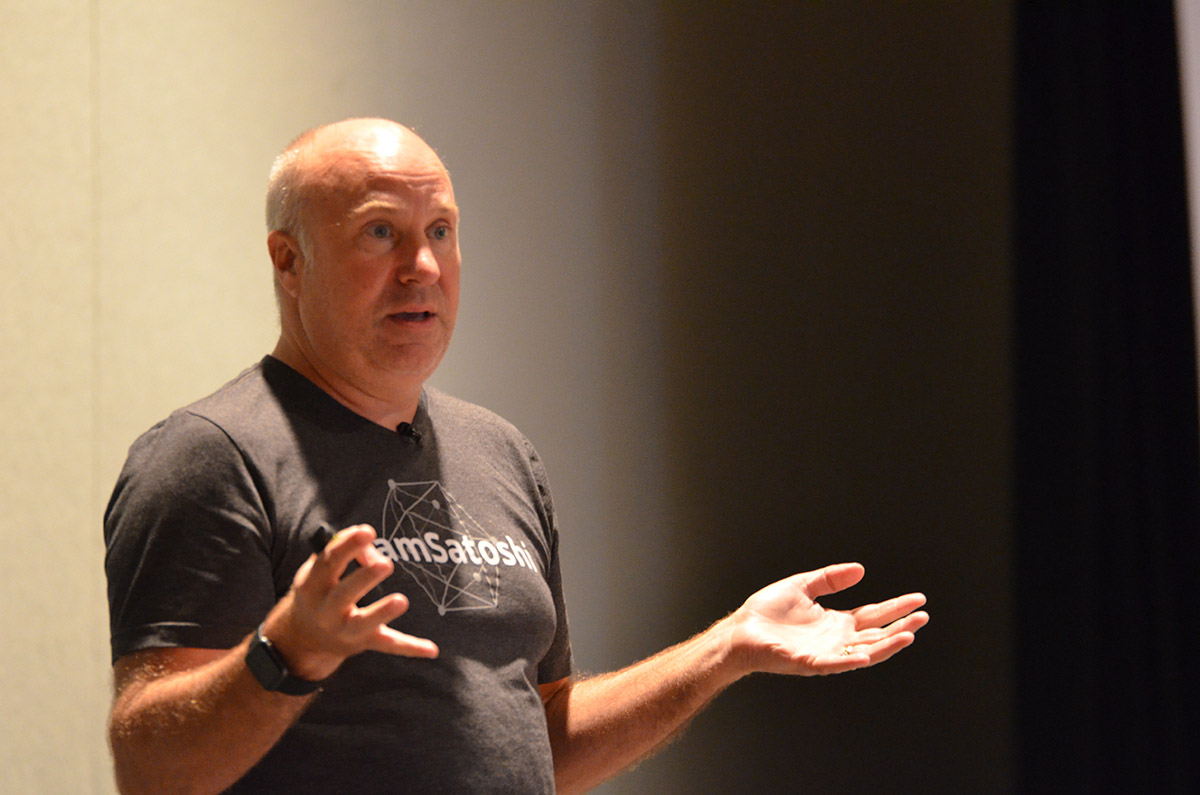 Christopher Ferris, IBM
Readers of this website can find our recent coverage of this topic; much of the audience at the Cloud Foundry Summit seemed to be new to it. The two IBMers went through protocols, concepts such as smart contracts and Dapps; and mentioned the five key components of assets, ledgers, participants, transactions, and contracts.
Chris, who also serves as the chair of the Technical Steering Committee for the Hyperledger Project, also discussed different methods of consensus and validation, two things essential to blockchain functionality.
"Think of blockchain more in terms of business before you think of it in terms of technology." —Gurvinder Ahluwalia and Christopher Ferris, IBM
A key message was that blockchain is not just for bitcoin cryptocurrency anymore.
The roots of Cloud Foundry
A special appearance by Apcera's Derek Collison, who also happens to be the key inventor of the original Cloud Foundry, gave some perspective to progress that's been made over the past few years.
Interesting PoV from @derekcollison on the early days of #PaaS A big tent @cloudfoundry @IBMcloud @IBMBluemix pic.twitter.com/RuzSAYegah

— Jeffrey Borek (@jeffborek) May 25, 2016
First named Project B29, Cloud Foundry's original development team was right about a focus on apps and services, a goal to reduce operating expenses through faster deployment, a distributed systems architecture, the ability to run on any infrastructure, creating stemcells, and of course, being open-source software.
"Great open source projects are more about the second half of the project's lifetime than the first." —Derek Collison, Apcera
Derek was less enthusiastic about the use of Ruby as an implementation language, not thinking enough about security and trust, a highly opinionated product, and the open sourcing of BOSH.
Winners, implied and inferred
A keynote panel between Cloud Foundry Foundation CEO Sam Ramji and Paul Maritz, former CEO of VMware and Pivotal (and warmly referred to by Sam as the "grandfather of Cloud Foundry") concluded the Summit's official events.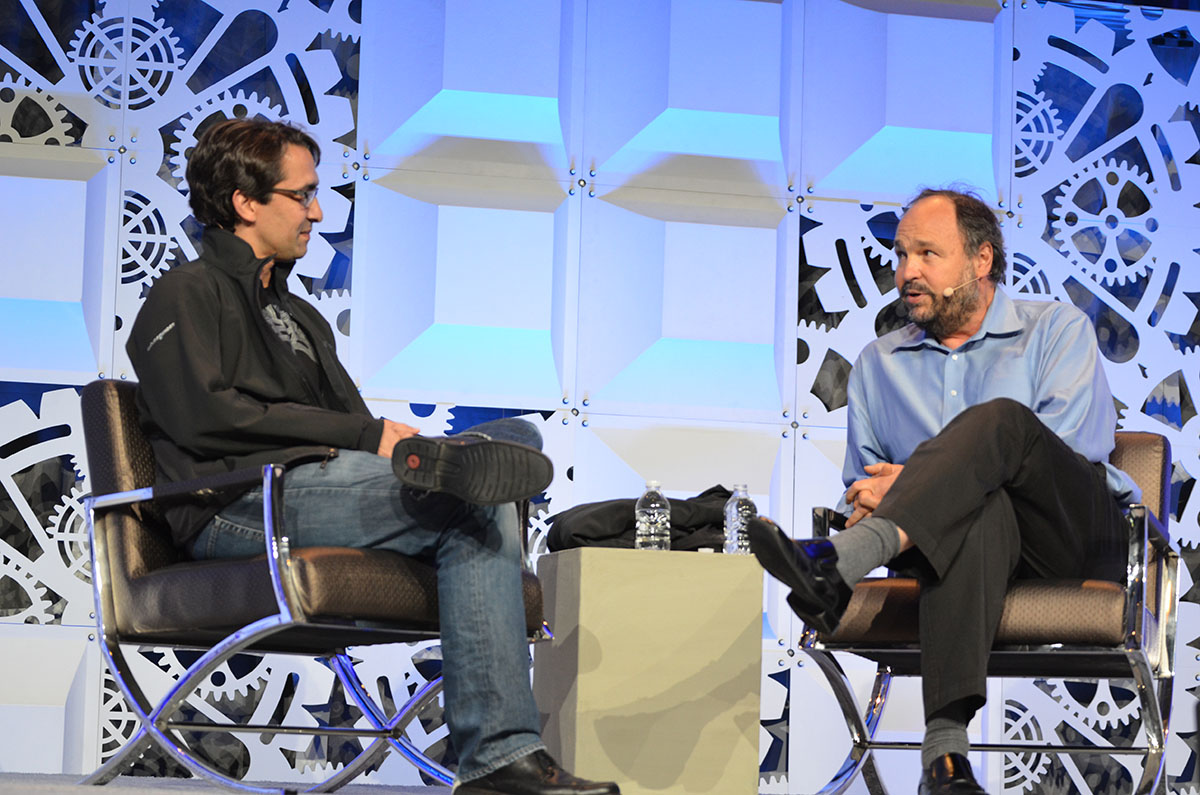 Sam Ramji of the CF Foundation and Paul Maritz of Pivotal
Paul continues to be optimistic about Cloud Foundry, noting that "there is usually a closed winner and an open winner in the software industry. In operating systems, Microsoft was the clear closed winner and Linux later emerged as the open winner."
"Today, we know who the closed winner is with cloud. The question is if an open winner will emerge." —Paul Maritz, Pivotal
Infer what one will. One thing that needed no inference was the presence of several big new Cloud Foundry customers as the Foundation members (e.g., Allstate and Volkswagen), as well as several very complex case studies under discussion over the three days.
Among the other topics covered during the day were Enterprise DevOps (by Brian Gallagher of EMC), Breaking the CF-Release Monolith (by Alvaro Perez-Shirley and David Sabeti of Pivotal), Scaling a Container Management System (by James Myers and Luan dos Santos of Pivotal), and OpenStack (by Beyhan Veli of SAP SE and Cornelius Schumacher of SUSE Linux).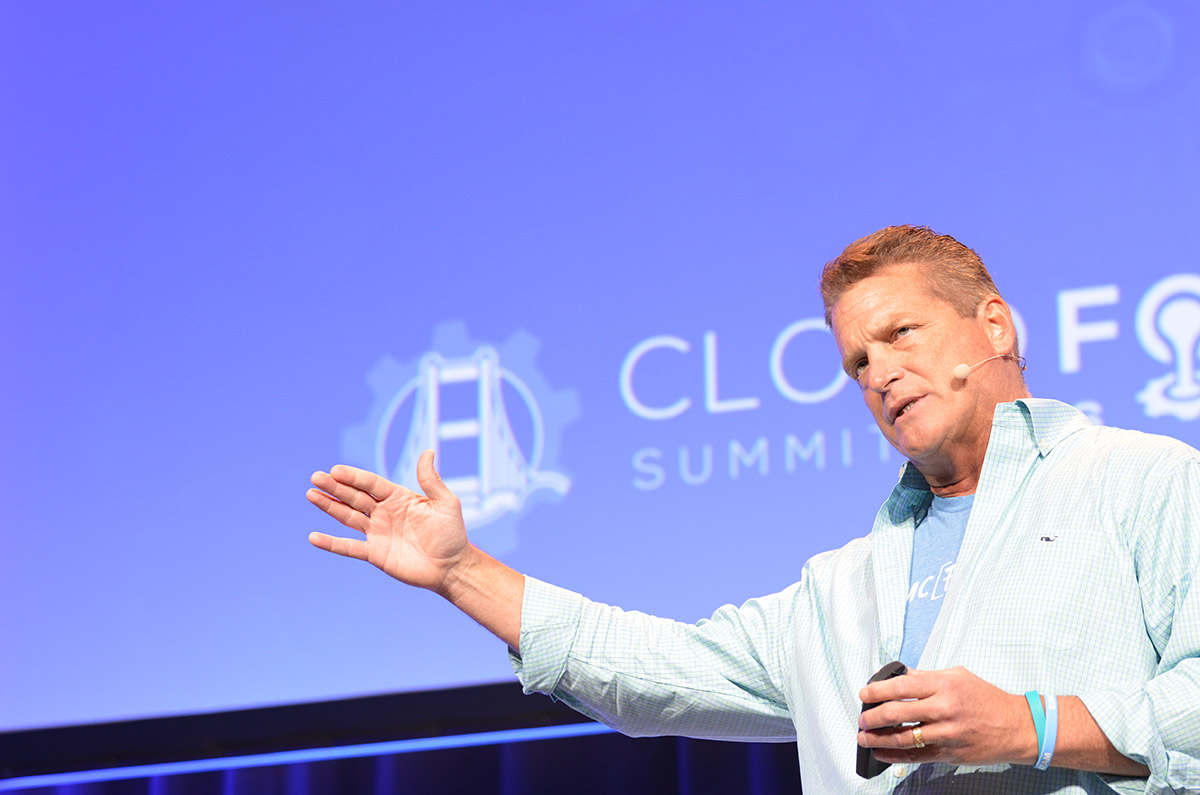 "With DevOps, we're not in Kansas anymore." —Brian Gallagher, EMC
A post-summit day devoted to BOSH will conclude the week's events. BOSH was a top of mind topic during many of our discussions this week, and not in a tire-kicking sort of way. The inference here is that innumerable major enterprises now have a desire to proceed quickly and forcefully to bring their "vintage IT" (a lovely new term coined this week by Bill Hilf of HPE) kicking and screaming, gasping and wheezing, crying and shouting, into the 21st century.
All CF Summit recaps: