SaaS grows, SaaS CRM flourishes, CRM Integration Becomes Easy
I'm sure you've already heard how Gartner forecasts the worldwide enterprise Software as a Service market to jump up to $6.4 billion this year, up 27% from 2007. Moreover, the company estimates the market will reach $14.8 billion in 2012. Among the reasons for such progress are:
*the tough economy (ironically, yea?),
*better broadband,
*and a need to rapidly deploy software to meet a specific business need.
Gartner's research director, Sharon Mertz, notes that on-demand services have gained popularity and matured, diminishing the widespread initial concerns over security, response time, and service availability.
David Sims, TMCnet Contributing Editor, recently wrote an article on customer relationship management delivered via SaaS, particularly on SugarCRM.
He calls SugarCRM the primary open source SaaS option and discusses a few of its new features from the latest release. The cool thing about open source in terms of CRM is that tools to link the data from any other systemare more abundant and, as a rule, not that complicated in use.
Apatar, for instance, excludes manual coding once and for all in terms of synchronizing data between SugarCRM and other applications: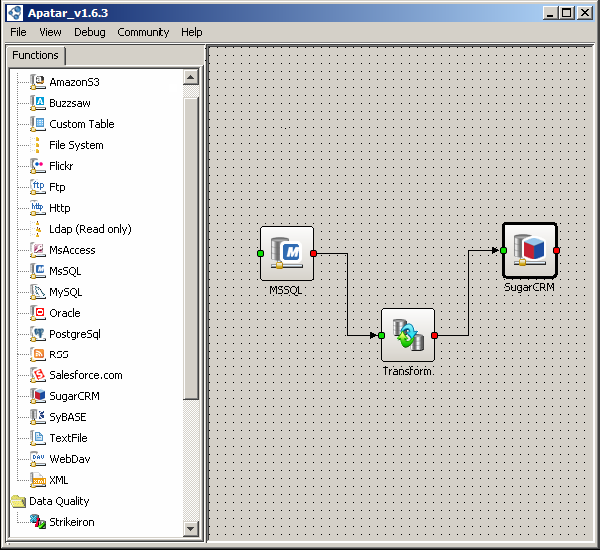 The application's drag-and-drop interface allows this type of data migration from/to and synchronization with SugarCRM to be carries out by literally anyone.