Mobile Devices Are Propelling Industrial IoT Scenarios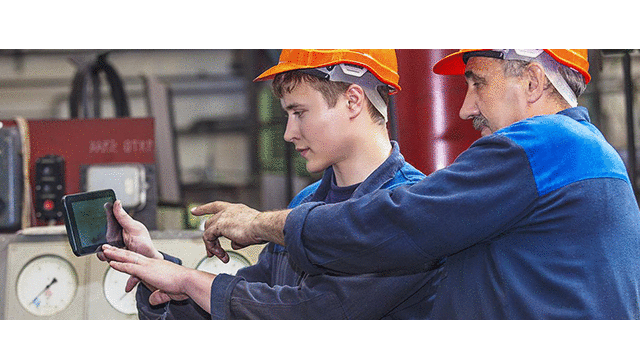 Geolocation, portability, connectivity, and the proliferation of mobile technologies can be put to advantage within the fourth era of industrial manufacturing.
Mobile ubiquity
The growth of data within enterprise IT is doubling about every three years. Looking at the big picture, we can see that the zettabyte (one million petabytes) being carried by the Internet in 2016 will increase a magnitude to one thousand zettabytes (called a yottabyte) around the year 2040. This is equal to one million exabytes, an amount of data that we can think of in the abstract but barely imagine in reality.
The present reality for enterprise IT is challenging enough, though, as they see their own data needs increase significantly every year. And mobile data is leading the way. It grew 63% overall last year, according to Cisco, almost triple the overall data growth of around 22%.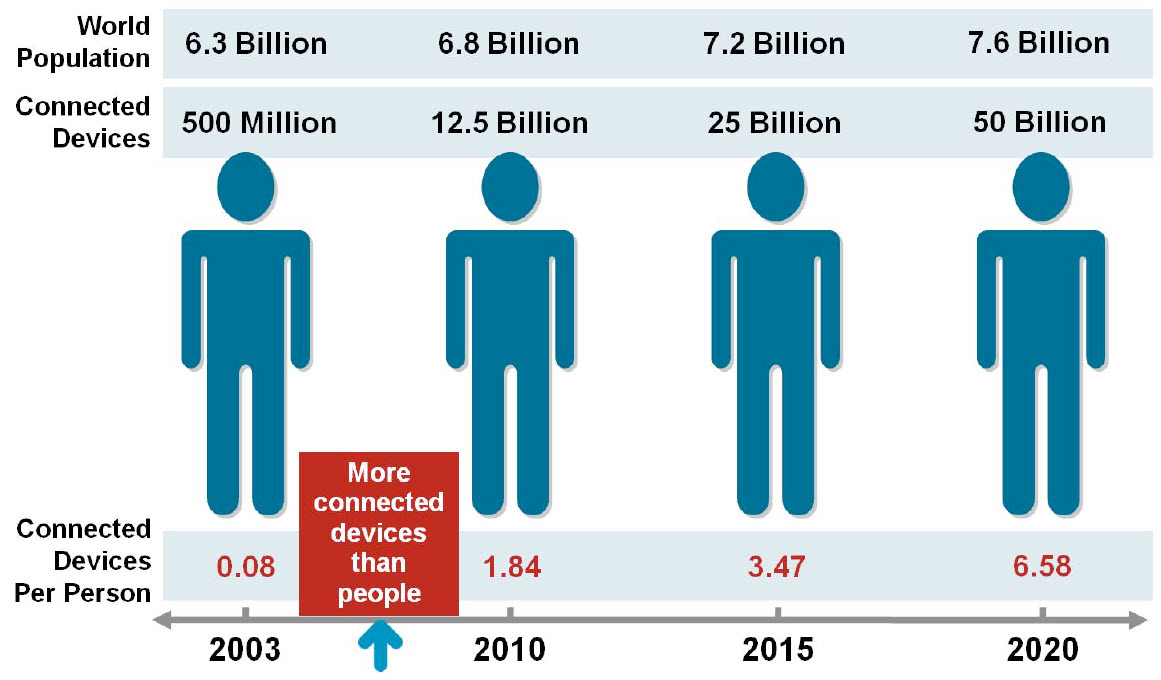 The Internet of Things was "born" between 2008 and 2009 (Cisco IBSG, April 2011)
With industrial IoT well underway, mobile data isn't the only expected growth point. The number of IoT devices will also increase. There were an estimated 25 billion devices in the previous two years. Cisco predicts this number to hit 50 billion by the year 2020. This growth is occurring as the new Industry 4.0 manufacturing era is being brought to life, as well.
Why mobile?
So, it was appropriate to have mobile traffic as a key topic during a recent Predix Industrial IoT meetup in San Jose. Sundar Krish, CEO at Waygum.io, presented his thoughts on the topic and explained how the ubiquity of mobile devices affects the current industrial scenarios.
"The Industrial IoT is generally believed to be accelerated by several technologies and products getting better and cheaper—in the sensor, edge computing, cloud, network connectivity, and big data spaces," he noted. "However, one mega trend that actually contributes a lot more to Industrial IoT, yet somewhat under appreciated, is mobile."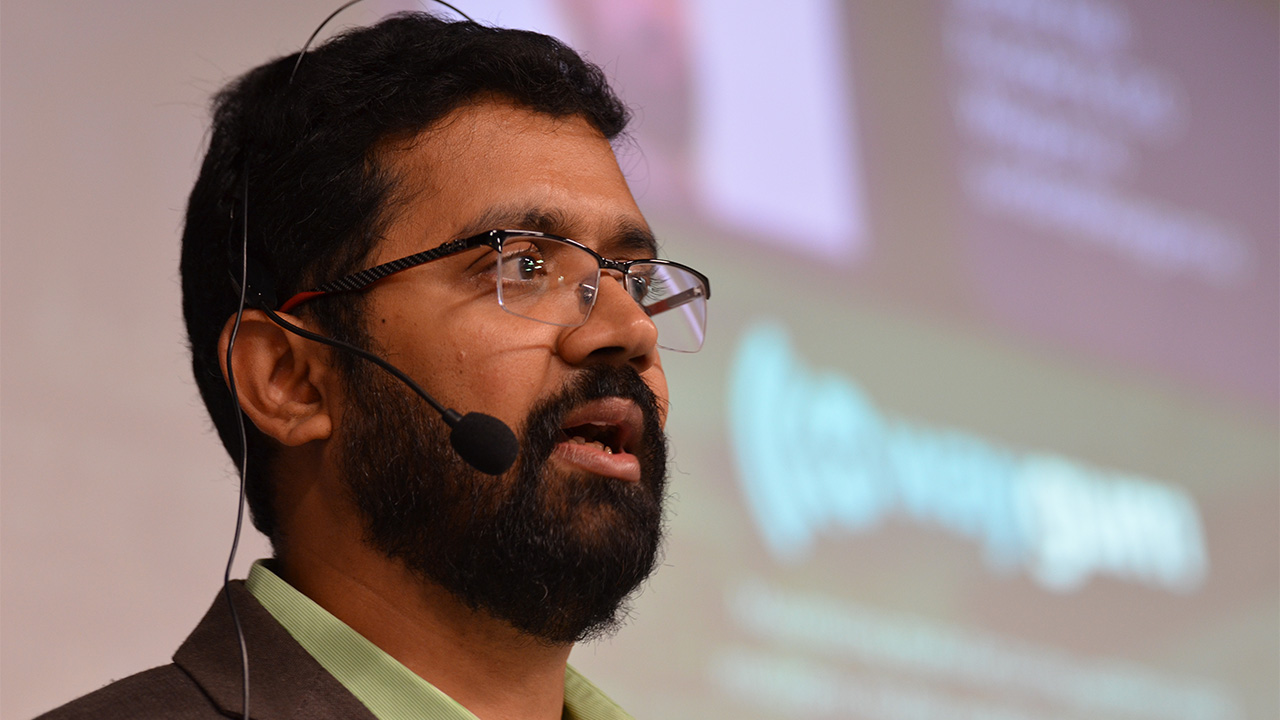 "Mobile is probably the only driver that adds people into the mix. More people means more use cases." —Sundar Krish, Waygum
Sundar pointed out the most significant real-world example: "every industrial worker these days has a smartphone. What this does is bring in a whole lot of users, compared to just a handful of them before, and this explosion of user base will be crucial factor for innovations in Industrial IoT."
As Sundar Krish pointed out, mobile is the trend to focus on due to some key elements: in addition to portability and ubiquity, geolocation can help a lot within industrial workflows. As well, manufacturing plants are comprising large areas, so mobile devices are well suited here. Finally, they are more affordable than legacy human-machine interfaces (HMI).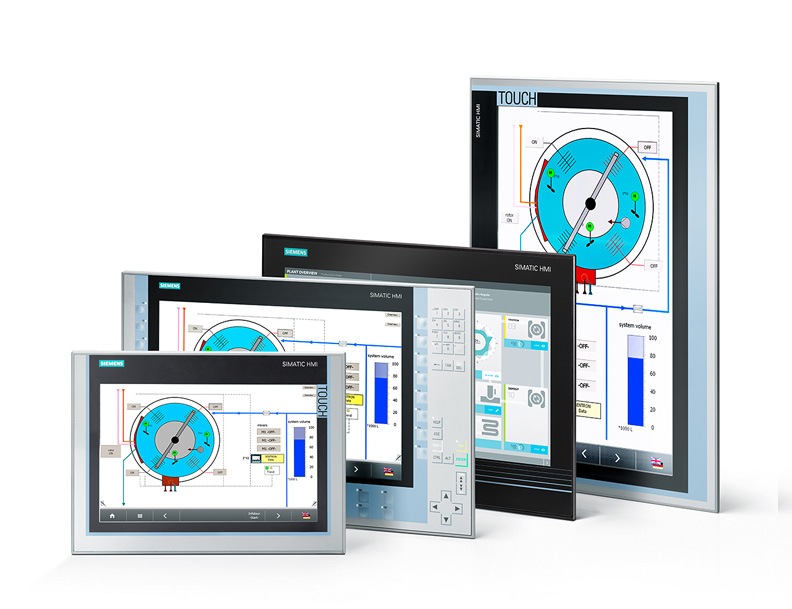 Examples of HMI (Image credit)
There are also other factors that make the case for mobile, not mentioned by Sundar. For one, the emergence of low-power wide area networks (LPWAN) may scale down the cost of deployment and power usage of setting up IoT connections compared to traditional cellular networks. With this, LPWANs open the door for more mobile and IoT projects to be financially feasible.
A report by Beecham Research estimates that LPWANs will account for 26% of all IoT connections by the year 2020.
A variety of scenarios to optimize
Sundar then went on to outlining several potential use cases involving mobility. (In this article, we also add some other examples relevant to the topic.)
Remote monitoring. "The de facto use case for any industrial IoT system, such as GE's Predix, is monitoring," said Sundar. With remote monitoring, users can access anything and everything from anywhere and anytime.
Sundar noted that a workforce equipped with smartphones in an Industrial IoT deployment "can maximize manufacturing time through having intelligent mobile workloads for monitoring." In paticular, he mentioned the iron/steel and oil/gas industries.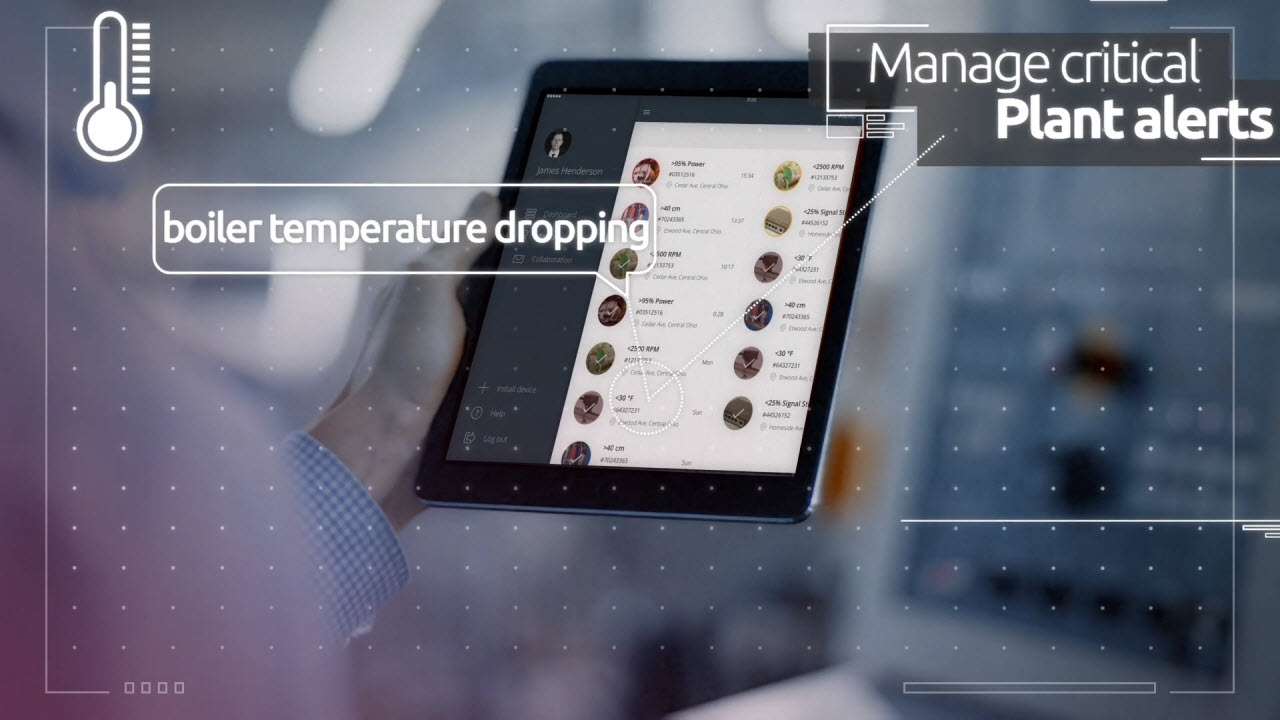 Alerts and remote monitoring (Image credit)
Upticks in keeping things online can result from the instant response afforded by ubiquitous mobile technology, he said, in contrast to "current environments that have two people in a control just waiting to get an alert or call." Remote monitoring enables mobile workflows, digitization of information, and knowledge capture.
Location-based security works in this realm, as the system responds to commands "only if a user is in a certain place in a factory at a certain time." By, in essence, becoming a manufacturing facility's "mobile layer," mobile monitoring can help improve uptime by as much as 30%, he said.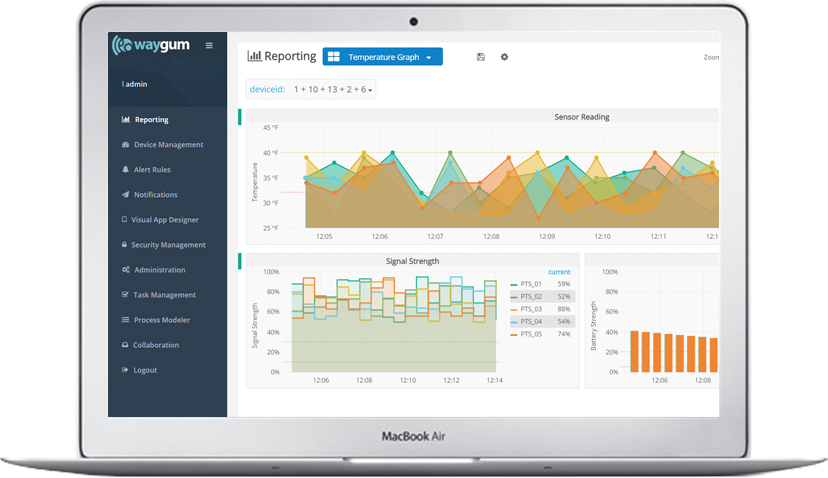 Remote monitoring through Waygum (Image credit)
Another example when remote monitoring plays an important role is Mercedes-Benz / Daimler's case of using Cloud Foundry (read our post on this). The company developed the Mercedes me app, which provides users with remote vehicle control/status along with other services, such as car sharing.
Mobile workflows. "In an industrial setting, what you do with information has critical importance," Sundar said. He outlined how an existing set of manual steps can be orchestrated into workflows using mobile devices. A general example would be a plant manager talking to a mechanical engineer about some issue, who then talks to others throughout a plant.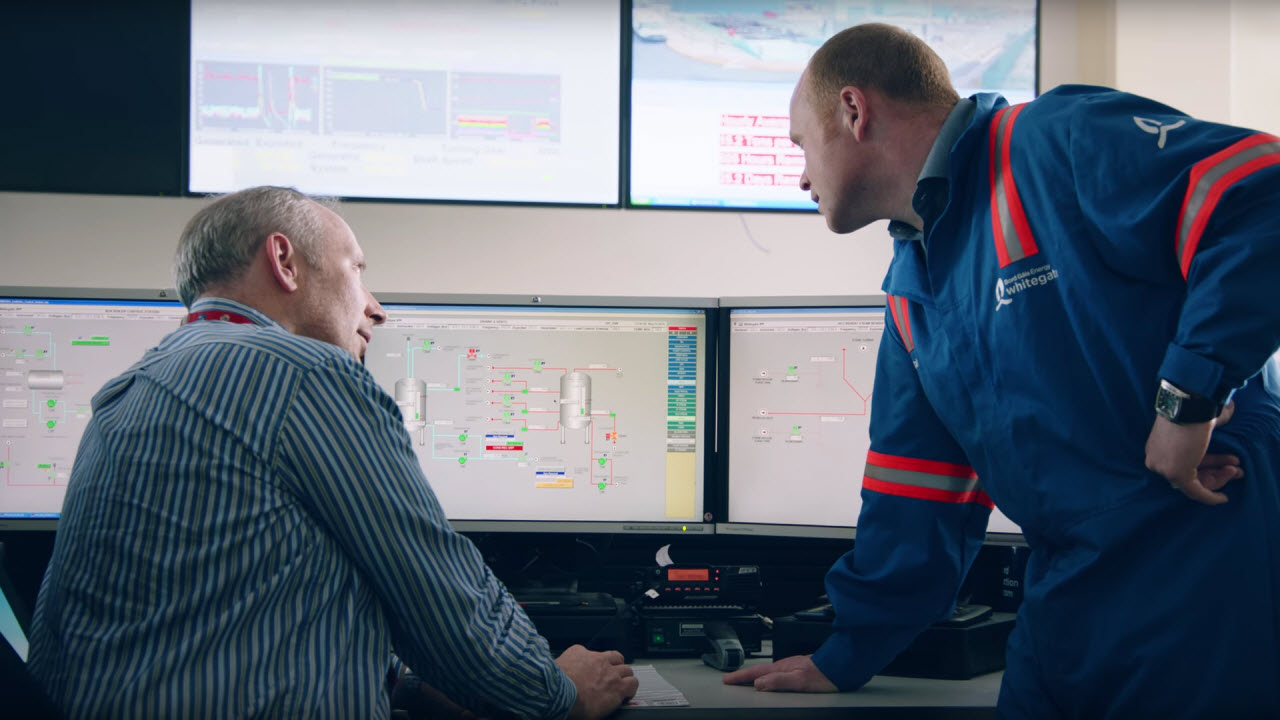 24/7 monitoring offers Whitegate's engineers operational recommendations (GE)
More specific examples could include scheduled and unscheduled maintenance workflows, as well as those involving installations and surveys.
Bord Gáis Energy's Whitegate power plant in Ireland uses GE's Asset Performance Management (APM) solution to digitize the facility. Through GE's APM, the power plant has 24/7 monitoring through over 140 sensors throughout the location, providing a consolidated view of performance along with early warnings to prevent unscheduled downtime. All this information can be seen through traditional systems and on mobile.
Digitization. Sundar cited this area as one in which many remaining inefficient practices could be updated. "This may look very obvious, but there is still a tendency to see people doing many things in an offline manner in manufacturing facilities," he said.
"Things still being done in a pen-and-paper fashion could be moved onto mobile apps that bring a lot of value." —Sundar Krish, Waygum
In the same breadth, GE created an RFID-driven dashboard to optimize the flow and tracking of materials in one of their assembly plants in Fort Worth. Although it didn't use mobile technologies at the time our article was written, mobile devices could be a good addition to their cart tracking system.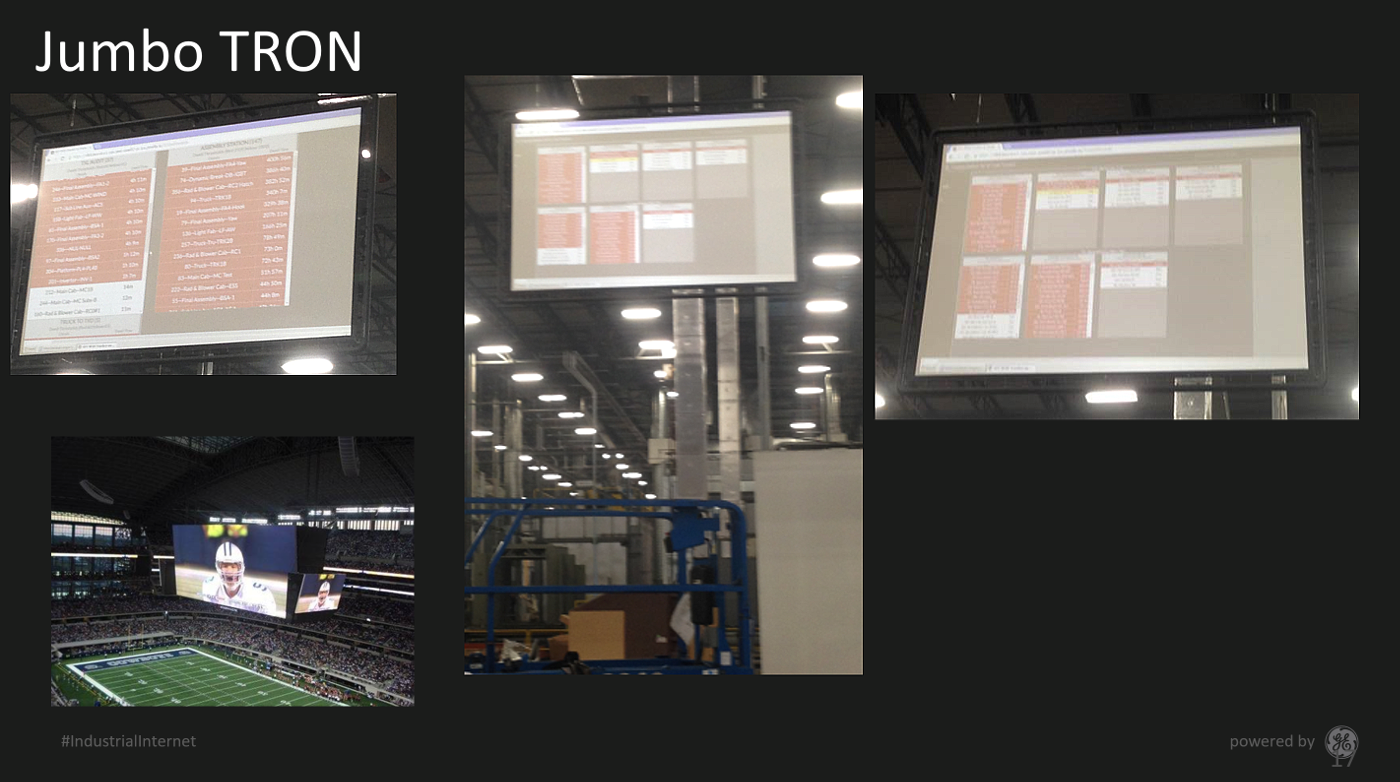 Collaboration. According to Sundar, "collaboration in the form of social media is a killer use case in consumer markets." However, its use in manufacturing might be much broader. "There could be a lot of impact with collaboration tools, doing such things as taking pictures and videos and sending them around to address issues."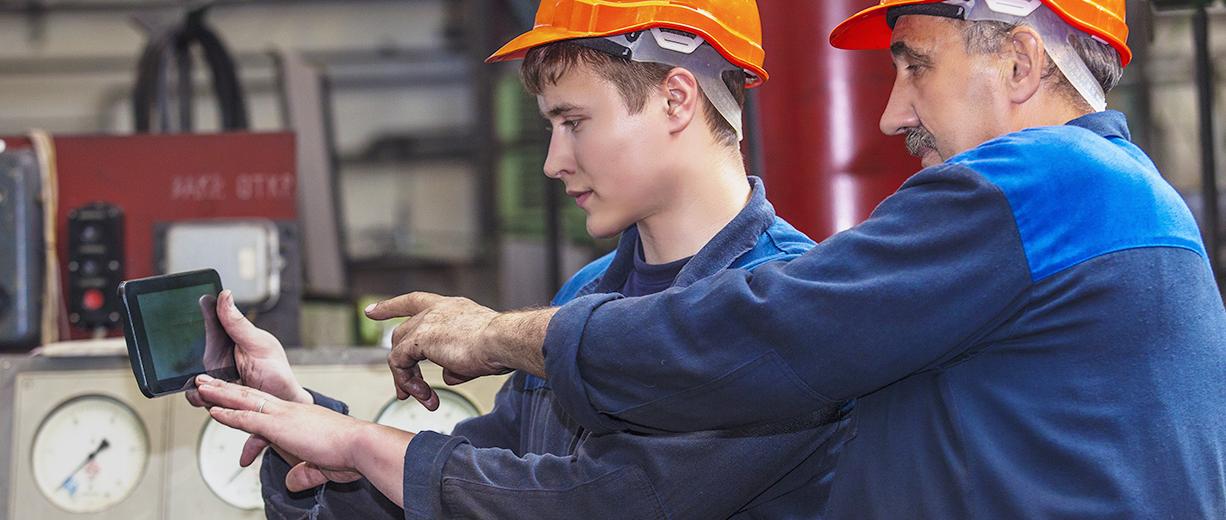 Mobile Notes enables collaboration across teams (GE)
For instance, GE's mobile solutions enable operators and technicians to respond to alerts anywhere, speeding up resolutions to critical issues when detected. Users can track assets, process key performance indicators, and receive notifications and alerts with prioritized task lists
Knowledge capture. Sundar noted how machine data is now being created as never before, but is not being effectively captured into workflows and collaborations. "If you also include user locations, you can create a knowledge base and do all sorts of machine analysis and other big data analysis," he said.
Mobile as an edge device. Sundar said this final potential use case "is overlooked a lot. We know that edge computing, or fog computing, is a big trend. Everyone wants to create their own edge device, but they often ignore the mobile smartphones that are the most common and cheapest."
Thinking of the phone itself as an edge device could work, for example, in the case of a pipeline that's lined with sensors. A field service technician could "walk around and connect a mobile phone via bluetooth (to particular sensors). In that way, it functions as sort of a modem and as an edge device."
Outside manufacturing
There are many other scenarios other than manufacturing, where mobile technologies can improve IoT (or industrial IoT, to some extent).
For instance, Vertiv (formerly Emerson Network Power) develops an IoT product to support edge computing and cloud computing in small critical spaces. Its iCOM CMS system for monitoring room conditions and cooling equipment performance is accessible through a mobile app. This approach may be applied to plants/factories, office buildings, etc.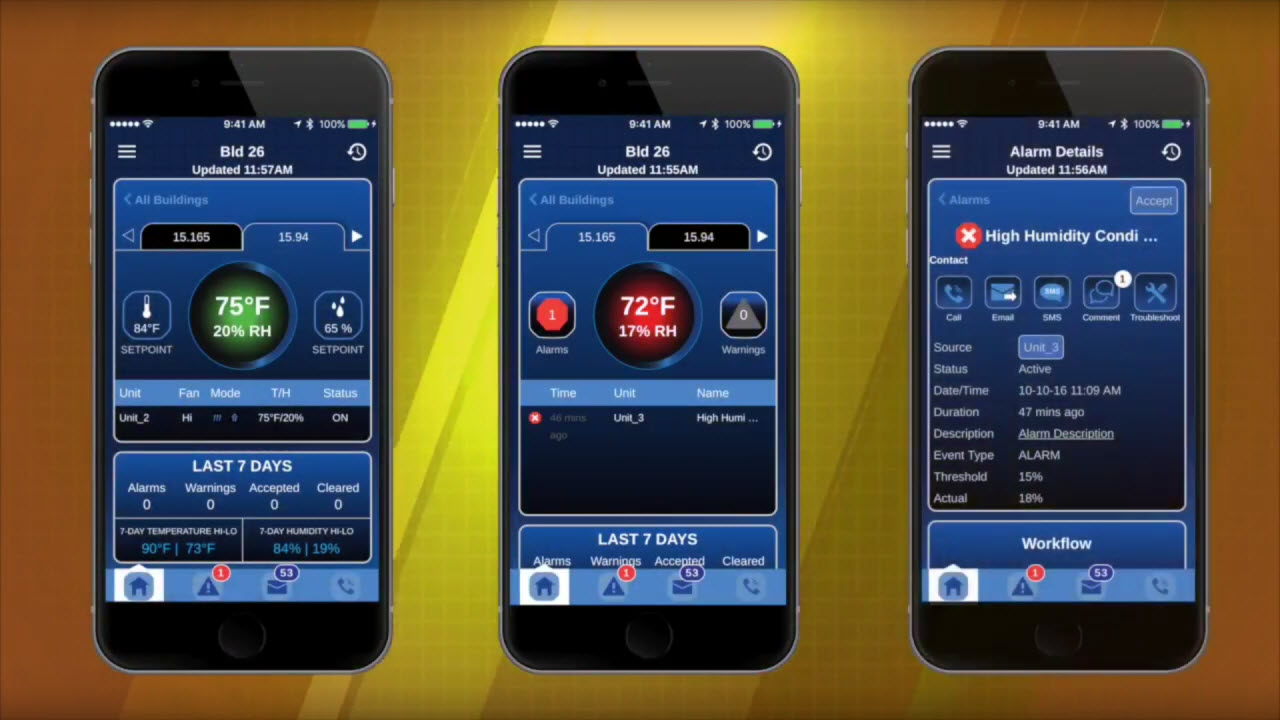 iCOM CMS mobile dashboard for thermal monitoring (Image credit)
We also wrote about our participation in the baggage-tracking testbed aimed at automating some of the processes within an airline.
The International Air Transport Association (IATA) is pushing to improve and digitize the handling of airport baggage by June 2018. With radio-frequency identification (RFID) as the core technology, the IIC testbed looks to implement a smart baggage-tracking system that will enable passengers to check the status of their luggage via a mobile app, thus reducing mishandling.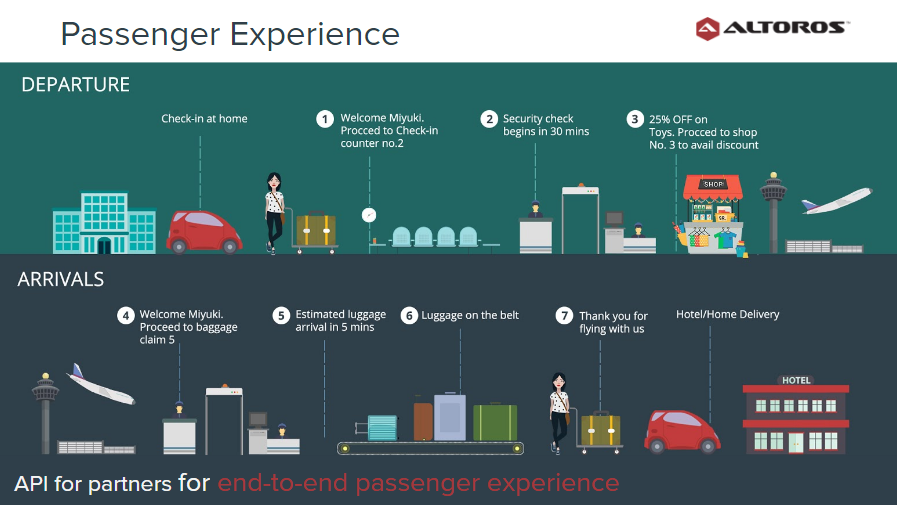 At the same time, this approach—combining RFID-based tracking and mobile monitoring—can be widely used to optimize manufacturing/goods workflows.
A lot is being done by Bosch, as well. Their IoT platform is targeted at the connected facilities, covering many industrial scenarios—in and outside manufacturing.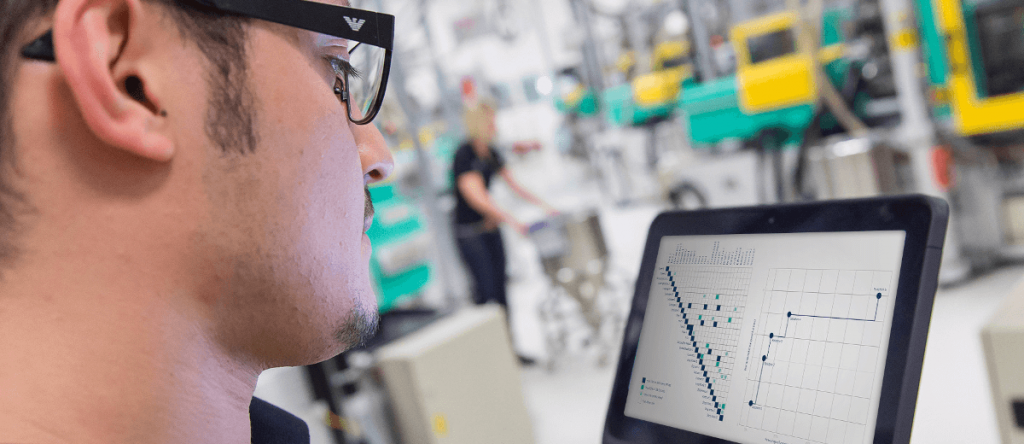 Manufacturing Analytics with Bosch (Image credit)
In addition, their moveBW project, for example, integrates smartphones and web-enabled vehicles to offer users an option that links motorized personal transport with alternative modes of transportation. As part of the company's initiative to improve mobility in Stuttgart, the mobility assistant helps users plan intermodal routes while considering services, such as public transportation, car/bike sharing, and parking-space management, as well as information on traffic jams and construction areas.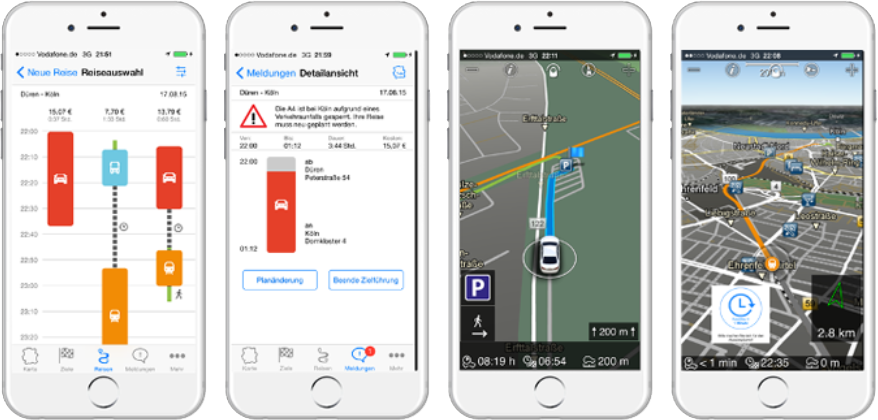 App reduces congestion by encouraging the use of all modes of transportation (Bosch)
The mobile technologies and IoT are also merging within the Smart City concept. The solutions that are developed to facilitate large cities can also be adapted to manufacturing, more or less.
Barcelona embraced the concept of smart cities and started on its digital transformation a few years ago. It has sensors all over the city capturing large amounts of data on a daily basis. These sensors provide the necessary data to operate Barcelona's digital bus stops, smart parking spaces, smart lighting systems, and smart garbage bins. Quick-response signs have also been placed all over the city to provide location-based information to smartphone users. The smart initiatives are projected to save an estimated $4 billion in costs in the next few years.
Engaging technologies like this—for instance, to monitor and control light conditions or garbage bins—can improve worker experience at an industrial facility in various scenarios.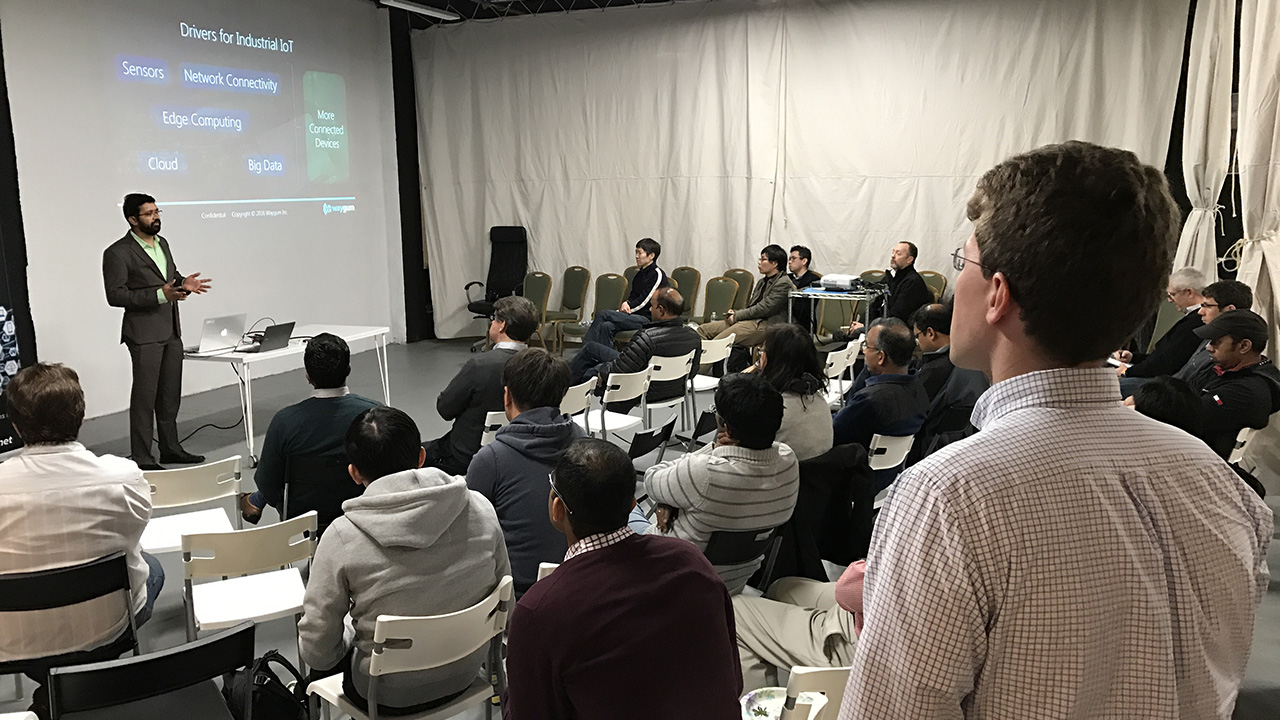 In his turn, Sundar concluded the meetup noting that by taking the broad view of the use of mobility in this new era of manufacturing, any number of potential new entrepreneurial solutions and companies are "just waiting" to be created to take advantage of abundant opportunities.
Want details? Watch the video!
Related slides
Further reading
---
About the expert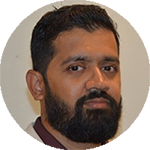 Sundar Krish
is a founder and CEO at Waygum. Prior to founding Waygum, Sundar served as a senior software architect for Cisco where he worked on mobile strategy. He also serves as an alumni mentor for Alchemist Accelerator, the same venture-backed business incubator that helped to launch Waygum. Sundar has expertise and proficiency in IT solutions, especially with enterprise and mobile technology.
---
This post is written by Roger Strukhoff, Alex Khizhniak, and Carlo Gutierrez, with assistance from Sophie Turol.