Gartner Names Five Approaches to Successful Data Integration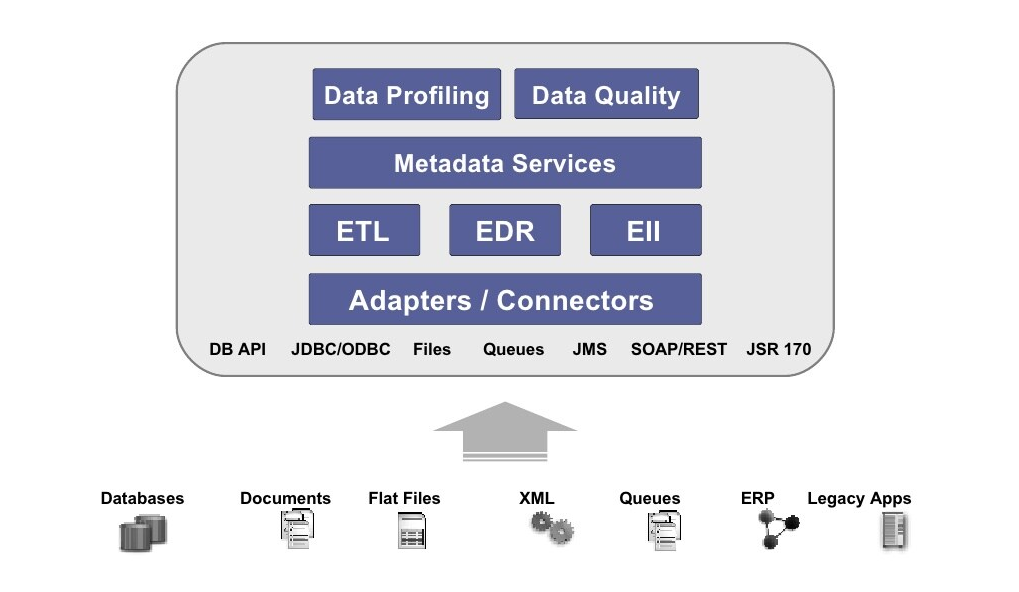 It is pretty clear that there is no a "one size fits all" approach to data integration today.
(Featured image credit)
A billion-dollar indistry
With all the tools, techniques, and methodologies available, data integration is still a great challenge that organizations face. According to Gartner, companies worldwide spend $1.34 billion on data integration annually (2009). Gartner forecasts that companies will purchase and consume much more integration services in the next five years.
Last week, Ted Friedman, a vice president at Gartner, named five key factors to make data integration projects successful. They are based on the information elicited from surveys and conversations with Gartner clients. These factors include:
Standardization means that organizations should focus on repeatable processes and approaches for dealing with data integration issues.
Diversification is about employing a wider variety of tools that meet the needs of the particular business.
Unification stands for determining how to best link the combinations of available tools and architectures in a synergistic way.
Leveraging data-integration technology to its fullest implies that when data integration has a positive impact on the business, organizations still need to focus on ways to increase the breadth of business impact.
Governance is seen as an insurance policy to get the optimal value out of all data integration investments.
"There is a renaissance around data." —Ted Friedman, Gartner
Optimizing data integration costs
Earlier this year, Ted Friedman also mentioned nine areas where CIOs can significantly reduce costs in data management and integration. These include:
Perform operational database consolidation
Optimize data integration tools licensing
Leverage established data structures and data integration process
Perform data mart consolidation
Enforce standards to foster reuse and agility
Defer replacement of custom-coded architectures
Explore open-source licensing
Renegotiate services contracts
Defer low-priority/limited benefit projects
"With typical investment in data integration tools falling in the range of $200,000 to $500,000 for software licensing and $50,000 to $100,000 for annual maintenance, organizations can achieve software cost savings of $250,000 or more through consolidating tools or replacing tools with lower-cost options." —Ted Friedman, Gartner
Though being a challenge, a successful data integration project enables an organization to save on expensive upgrading costs by achieving the full potential of their current systems. That is why it is so important to carry out complete research and analysis before actually introducing a data integration solution.
Further reading
---
The post is written by Katherine Vasilega; edited by Alex Khizhniak.