Altoros Christmas Party: Welcome to Las Vegas!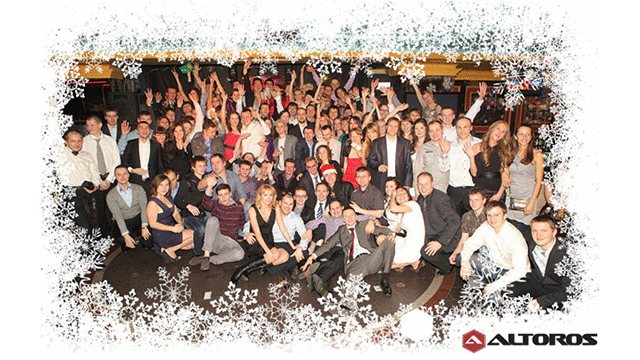 In anticipation of Christmas, Altoros organized a party full of entertainment and fine dining.
Bringing Las Vegas to Altoros
Do you hear the approaching sound of jingling bells? That is Christmas that hurries to every family and home, filling hearts with excitement and happy anticipation of a miracle. On December 17, 2011, Christmas came to Altoros!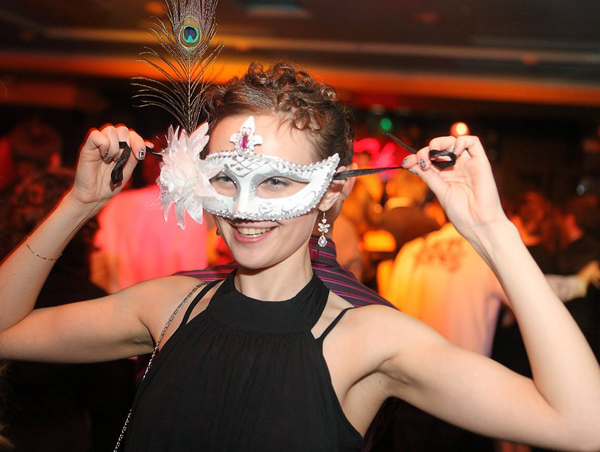 If you cannot take the whole company to Las Vegas, why not take Las Vegas to you? During our Christmas get-together party, some people were playing poker, while the others participated in a wedding ceremony. At the party, Altoros people could become millionaires and exchange the treasures for cocktails, cigars, or chips for playing.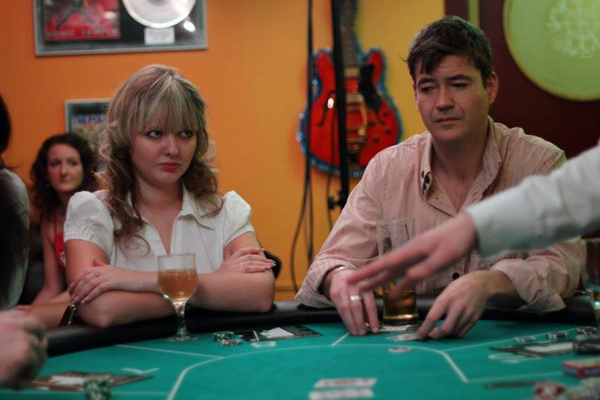 Upon the event, Altoros chief executives and country managers gathered to sum up the results of the company's performance during the past year and discuss new strategies. When business planning was over, the executives joined the employees and got involved in the celebration.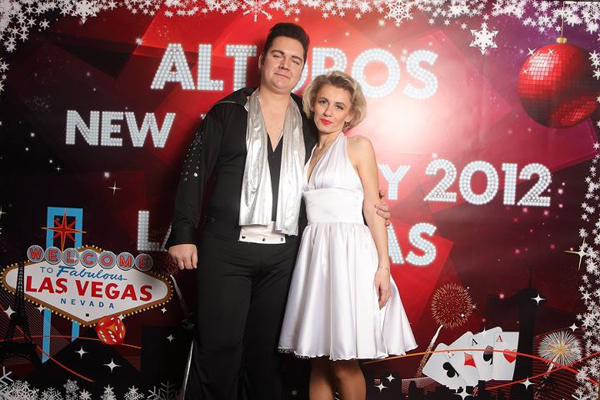 During the party, the employees demonstrated their nice Christmas outfit. If you still do not believe that Elvis is alive, look at this image. You cannot but agree that Marilyn, standing next to him, is charming.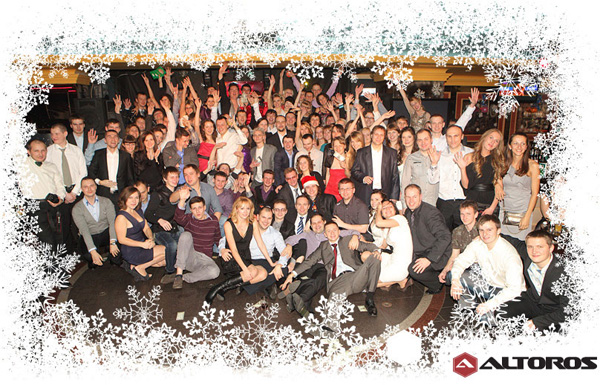 The party was a success, and everybody had a great time. Altoros wishes you Merry Christmas and a Happy New Year!
Want details? Watch the video!
Further reading
---
The post was written by Alena Vasilenko and edited by Alex Khizhniak.