Why Attend Training Sessions During Cloud Foundry Summits?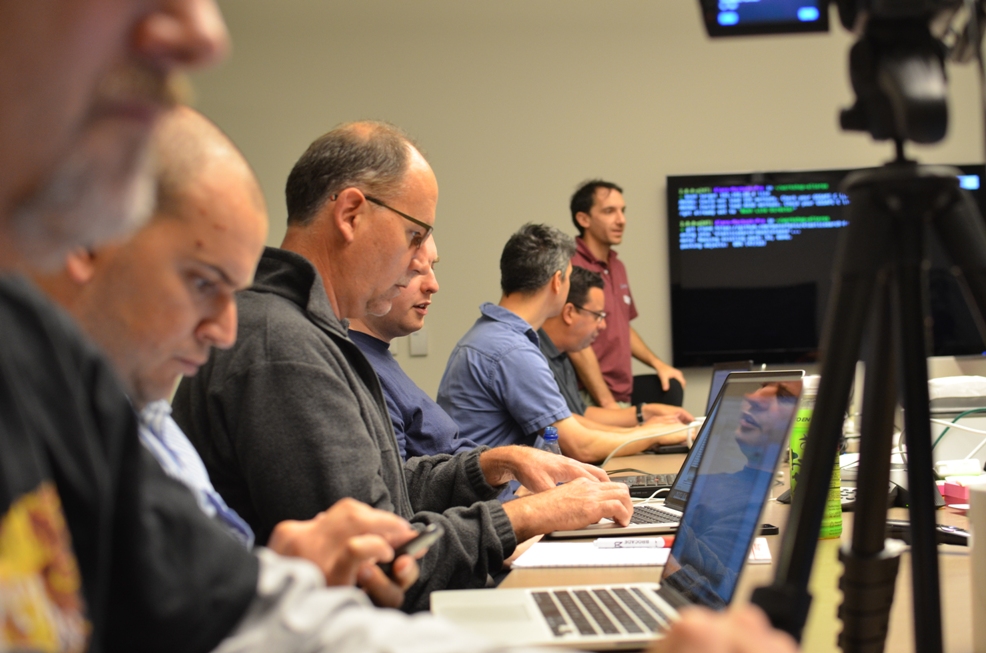 Thousands of pros share their experience every year, discussing Cloud Foundry at numerous events. But do all of the attendees understand the details?
Some expertise is needed
The truth is that most events around Cloud Foundry right now are aimed at people who already opted for this new development model and are seeking solutions to some specific issues. Focused on expert knowledge demanded by the mainstream, conferences and meetups do not cover the fundamentals essential for newly joined community members.
To get most out of these sessions, you are supposed to have some engineering background. If you have been into Cloud Foundry for less than six months, your investment into attending the CF Summit may result in less value than expected due to lack of required expertise.
Therefore, Altoros is bringing its knowledge to the biggest and greatest event of the Cloud Foundry community: the Cloud Foundry Summit in Santa Clara, CA.
Operating a platform: BOSH and everything else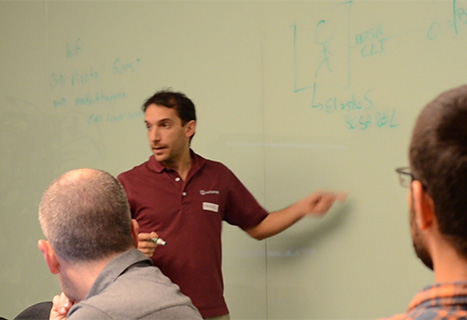 To help newcomers, Altoros will deliver a training session focused exclusively on BOSH—right at the summit. Here's its brief agenda:
How to deploy and manage Cloud Foundry and the stateful data services that power cloud-native apps
The operational overview of Cloud Foundry and data services
Using BOSH to deploy and manage data services
This one will be conducted by the instructors who are part of the awesome Cloud Foundry team at Altoros:
Michael Jacobi, Principal System Architect
Sergey Matyukevich, Cloud Foundry Engineer and Go Developer
Alexander Lomov, Cloud Foundry Engineer
Alexey Zakharov, Cloud Foundry / DevOps Engineer
Juan Pablo Genovese, Field Cloud Foundry Engineer
The training will be interactive at large, with the students getting their hands on the keyboard from the outset. Visit this CF Summit page to learn more about the speakers and the agenda of the training.
How did it go before?
Altoros has recently conducted a one-day BOSH and Cloud Foundry training at the OpenStack Summit 2016 in Austin, TX. Read this recap of the training session to learn how it went. Or, watch this video recorded right after the training held at the previous Cloud Foundry Summit.
"If we manage to get at least one person interested enough to participate in the community and bring the knowledge back, we'll be more than happy. Teaching is, for me, one of the most rewarding experiences that a human being can go through." —Juan Pablo Genovese, Altoros
Get your hands dirty and start taking advantage of everything that Cloud Foundry and BOSH have to offer. Check out the program and register here.
Other Cloud Foundry workshops
If you are amazed by the capabilities Cloud Foundry provides, but your experience with this PaaS is not long, you may also be interested in one of the other regular workshops organized by Altoros beyond the CF Summit. They will give knowledge and hands-on skills you need to become an active participant of the Cloud Foundry Summit. The first one is focused on how to use this PaaS; while another one explores how CF works. Both workshops are based on real-life examples and will help you to develop practical skills.
The workshops cover fundamental concepts related to setup, deployment, and application development, as well as Cloud Foundry architecture. At the Workshop for Developers, you will be prepared for the upcoming CF Summit—to fill any gaps you might have or master tools you did not have a chance to work with. The Workshop for DevOps Engineers will be focused on how this PaaS works and its architecture. You will learn how this platform provides portability and scalability of apps, coupled with much faster time to market.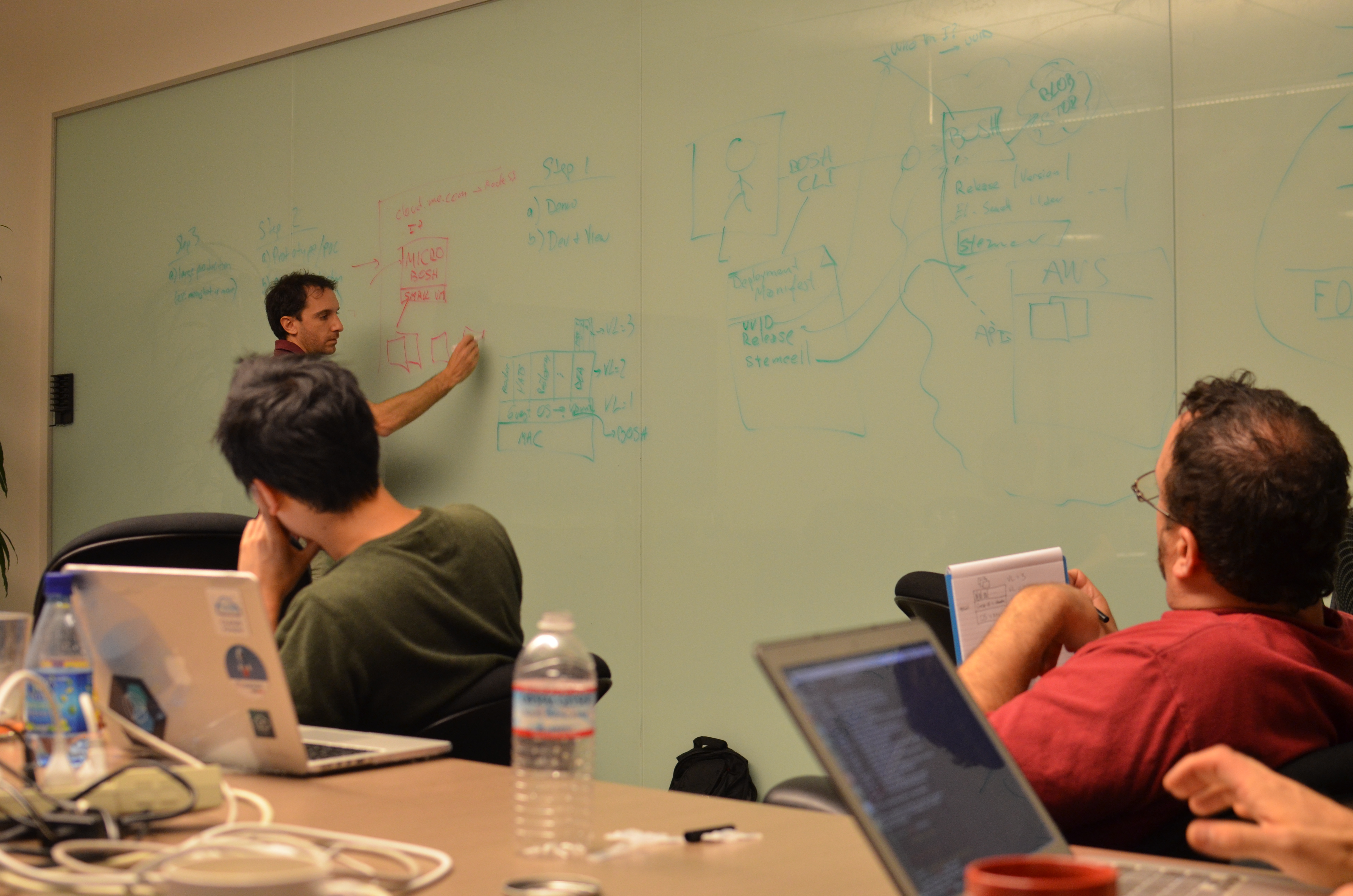 Photo from our training held during Cloud Foundry Summit NA 2015
In addition, you will be able to ask questions related to the sessions given at the CF Summit and get comments from our mentors, active contributors to the Cloud Foundry community. Both workshops develop hands-on skills and cover the most essential ALM use cases.
How to choose a workshop
Below, you will find a table that compares these two workshops to assist you in your choice. To be on the safe side, you can choose both. 🙂
Workshop for Developers

Workshop for DevOps Engineers

Questions discussed

Will my app run on Cloud Foundry?
Cloud Foundry architecture overview
Best practices in designing and developing with CF
Hands-on training on working with an existing Cloud Foundry instance
Installing and setting up CF on a local machine
Standard and customized applications runtimes and middleware with buildpacks
Scaling apps up and down
Troubleshooting (retrieving logs, events, monitoring, etc.)
Blue-green deployment

Deep dive into Cloud Foundry architecture
How to deploy Cloud Foundry: from small evaluation to hundreds VMs and High Availability production environments
Scale your infrastructure up and down. Can you auto-scale?
Zero-downtime upgrades
Auto-healing deployments
Cloud Foundry system logging and monitoring
Services: types, current restrictions, and expectations
Understand how a PaaS helps to enable developer agility and boost time-to-market performance

Who should attend

Developers
Enterprise and solution architects
IT operations and management

DevOps and infrastructure engineers
Enterprise and solution architects
IT operations and management
To visit the workshops, please register in advance. If you'd like have a cup of coffee with us, you can also visit our booth during the summit. Learn more about our cloud-native training here.
About the mentors
Manuel Garcia (@rmgarciap) is Director of Operations at Altoros's office in Santa Fe (Argentina) and Cloud Foundry Practice Lead. He has more than 15 years of experience as a software developer, project manager, and product manager. Manuel is a co-author of the First Cloud Foundry Version 2 installer for developers evaluation/learning and a frequent speaker at Cloud Foundry meetups and cloud conferences. Being a Certified Scrum Master and Agile practices advocate, he knows how important it is to put the infrastructure, platforms, and tools at the hand of developers and not the other way around.

Juan Pablo Genovese is Field Cloud Foundry Engineer at Altoros. He has been developing software for 19 years, and as a Jack of All Trades, has also been into DevOps work. Juan Pablo is focused on training new DevOps at Altoros and identifying the needs of the community. His professional interests include high performance / high availability solutions with cloud technologies, as well as designing architectures that meet customer expectations.