The First Meeting of the Belarus Java User Group Featured Speakers from MySQL AB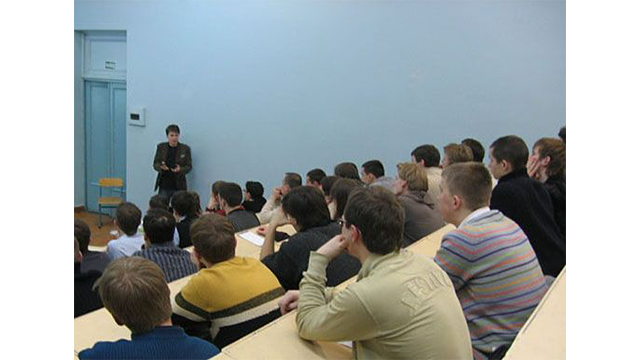 During the meetup, Java and MySQL developers discussed the community's latest updates and shared tech expertise.
Bringing together the Java community
The first meeting of the Belarus Java User Group was held on February 7, 2008, at the Belarusian State University in Minsk, Belarus (Eastern Europe). Speakers from MySQL, the world's most popular open-source database vendor, conducted the presentations on Connector/J for Java, as well as MySQL Cluster and replication.
62 Java developers were able to attend the conference, while the organizers received more than 120 registrations. Altoros, a global software delivery acceleration company, and Apatar, a provider of open-source tools for data integration, were proud to organize the event.
"We did not expect such a great amount of attendee submissions and were pleasantly surprised. It shows that there is a strong interest in the activity of the Java community in Belarus. We do hope to go further and make our JUG meetings a regular thing. I would also like to thank our colleagues from MySQL for taking the time to visit Minsk, as well as for their brilliant presentations and interaction with the audience." —Alex Khizhnyak, Altoros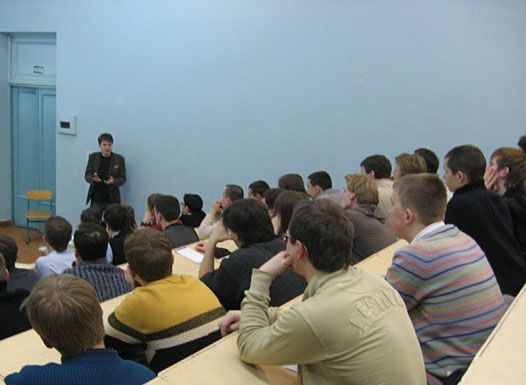 The meeting highlights
Alexander Nozdrin, Software Developer at MySQL AB, started the conference at 5:45 p.m. The expert exemplified how to gain access to MySQL databases from Java, using the Connector/J driver, while describing a number of methods for providing performance tuning. Mr. Nozdrin also spoke about scalability and architecture problems.
After that, Serge Kozlov, QA Developer at MySQL, delivered an energetic presentation on MySQL Cluster with a detailed report on replication. The presentation was so well-received that Mr. Kozlov was held over his allotted time by the numerous questions presented by his intrigued audience.
"In my opinion, the first conference of the Belarus Java User Group was a success. We appreciate how user group meetings like that contribute to the community's growth and strong relations within it. Communication is also of great importance to us, MySQL developers. Therefore, it was essential to get feedback and learn more about MySQL users. We would like to wish Belarus Java User Group success in organizing future conferences and are looking forward to coming to Minsk once again." —Serge Kozlov, MySQL AB
Hour-long presentations were followed by 15 minutes of Q&A sessions during coffee breaks. The conference was over at 9 p.m., which also marked the beginning of the after-party held at a popular Minsk coffee bar.
Further reading