Tezos Enters the Blockchain Arena with the Meta-Consensus Approach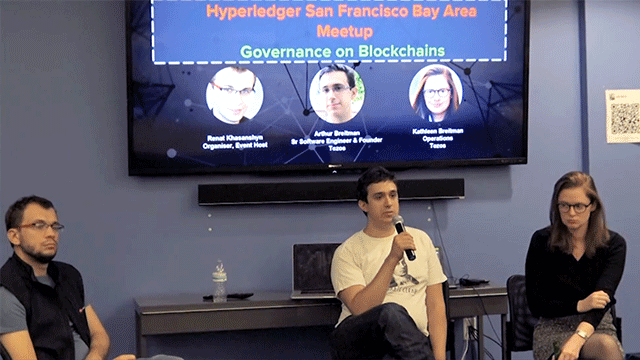 The upstart is bringing in decentralized governance to blockchain. What else are they doing and what's the timeline for development?
In the past few months, most of the development talk around the blockchain and the distributed ledger technology (DLT) space has either been about the Hyperledger Project or Ethereum. At a recent Hyperledger meetup in Silicon Valley—moderated Renat Khasanshyn of Altoros—Arthur and Kathleen Breitman staked their claim in the blockchain and DLT arena with Tezos.
What's different about Tezos?
In Arthur's words, Tezos is "the first and only blockchain implementation operating with decentralized governance." One of the underlying factors in the demise of any blockchain is a lack of a governance system, which can reach a consensus. Looking to avoid major governance blunders like the Ethereum DAO bailout, Tezos places a stern focus on governance first.
"Our future is not governance for governance's sake. You don't come here for governance. You come here for all the features and the features exist because of governance."
—Arthur Breitman, Tezos
At the beginning of the meetup, Arthur gave his insights on the blockchain technology and how governance comes into play. There, he elaborated on the idea of "meta-consensus." For more information on the underlying architecture of Tezos, you can also read this white paper from the company.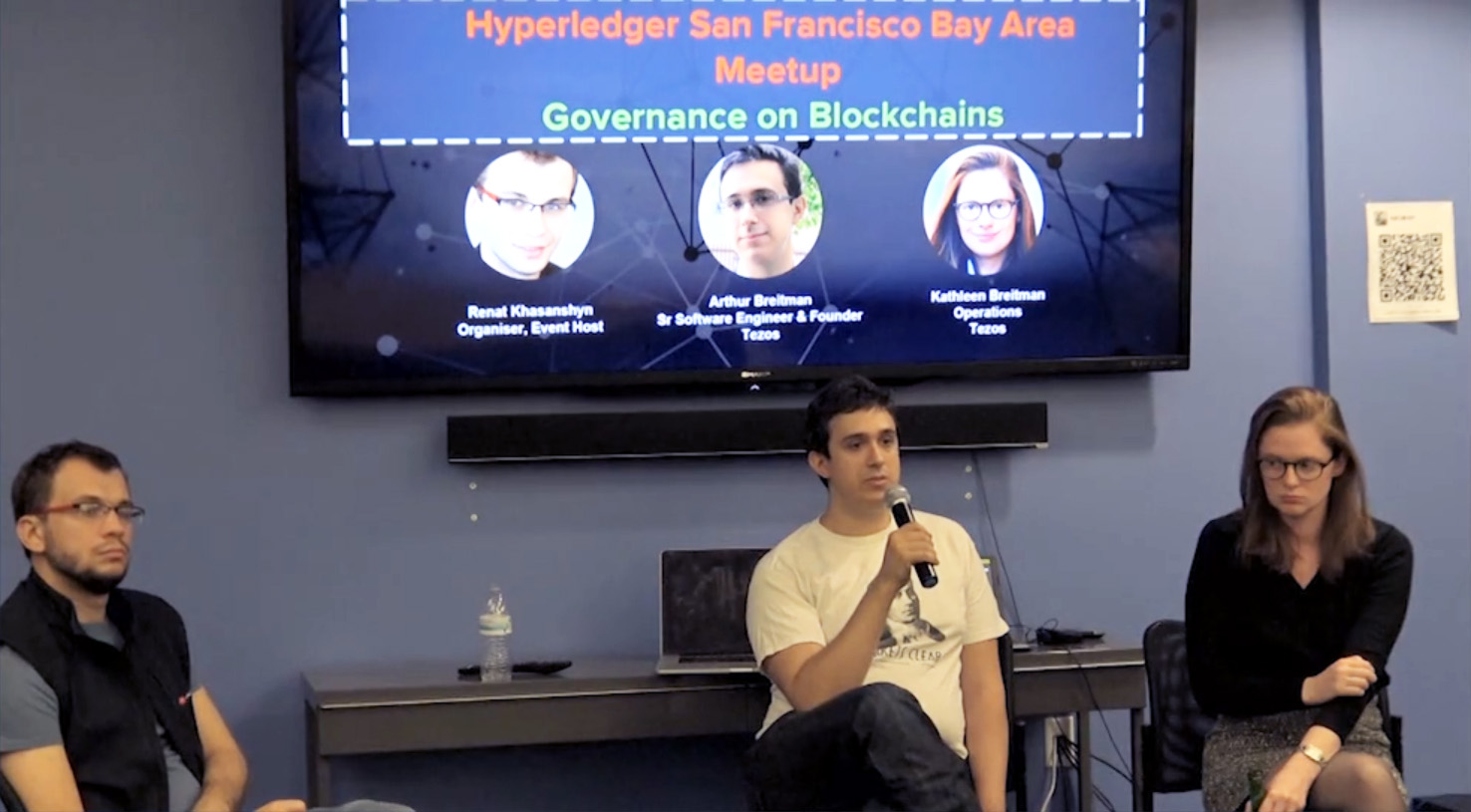 Kathleen mentioned that the smart contract language of Tezos puts more emphasis on formal specifications and methods. The language makes it less accessible but more secure.
"Ethereum has a much easier smart contract language and a much more accessible development platform, but it comes at a cost, and we've seen that cost is security." —Kathleen Breitman, Tezos
Will Tezos complement other blockchains?
With so many blockchain technologies in development, there are questions as to whether or not these technologies can coexist and actually work hand-in-hand. Arthur was quick to shut this down saying, "I don't think that people actually try to be complimentary or that it makes a ton of sense to be complimentary."
His opinion likely stems from the fact that the blockchain technology itself is still early in development and that there's still opportunity in many other areas. This line of thought was echoed in a previous blockchain panel discussion that Kathleen also took part in.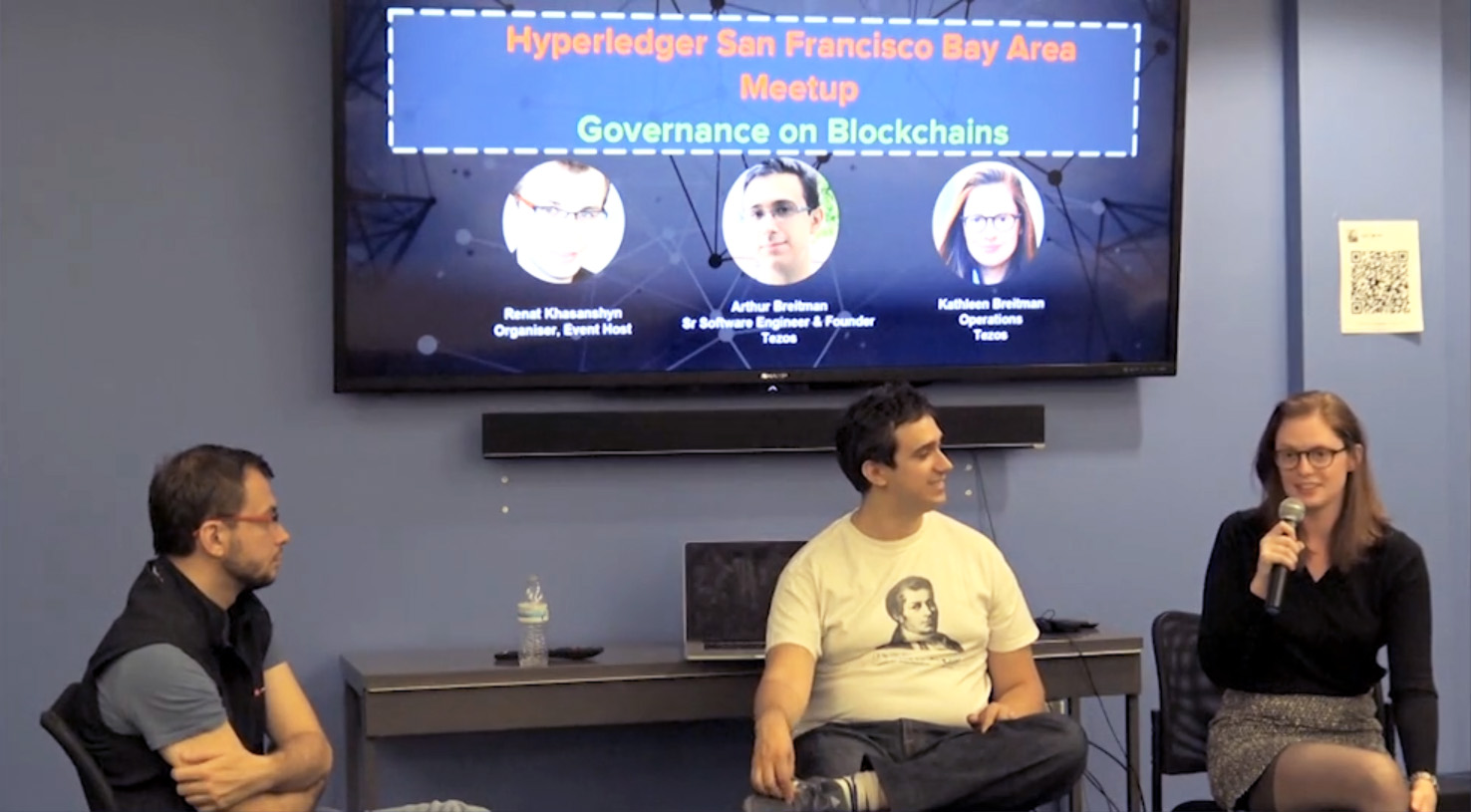 "There's still tons of room for people to move in." —Kathleen Breitman, Tezos
Despite wanting Tezos's development to be independent, Kathleen did acknowledge the value that some developers had in going for a more community-centric approach. "Hyperledger is one of the few overarching umbrella projects that could make everything a little more hunky-dory if you will in a world of contentious cryptocurrencies," she said.
"Different ledgers can coexist on different trade-offs, and you can have interoperability.
—Arthur Breitman, Tezos
What's the future for Tezos?
Arthur and Kathleen were quick to admit that Tezos was still in the very early stages of development. The six to twelve month goal is to have it ready for launch early next year. "We're doing security audits and some other tests to get a network release for Q1 2017," said Kathleen. By then, she's banking on interest from other blockchain developers to help with development.
"We'll make our test net public, so all the smart people working on Ethereum and Hyperledger distract themselves for a few months to try and break us down and we can learn from that."
—Kathleen Breitman, Tezos
In the short term, Arthur and Kathleen want more people to know about Tezos. They have been "operating in stealth" and are now asking for help in spreading the word about Tezos.
Want details? Watch the video!
Related reading
---
About the speakers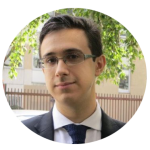 Arthur Breitman
is CEO at Dynamic Ledger Solutions, a company that develops Tezos, a self-amending cryptographic ledger. He has expertise in machine learning, robotics, algorithmic trading, and financial cryptography. Before founding Tezos, Arthur worked as Vice President at Morgan Stanley. Arthur holds a MS degree in Financial Mathematics from New York University and Diplome d'Ingenieur de l'Ecole Polytechnique Paris in applied math, computer science, and physics.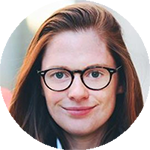 Kathleen Breitman
is COO at Tezos. Previously, Kathleen was a Senior Strategy Associate for R3 CEV. She has also worked for Accenture, De Dicto, and Bridgewater Associates. She has a strong analytical background and excels in entrepreneurial problem solving.