TensorFlow in Finance: Discussing Predictive Analytics and Budget Planning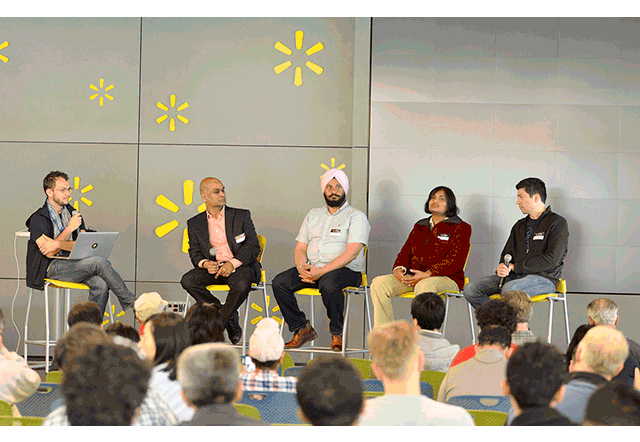 Learn about such scenarios for using TensorFlow in finance as generating marketing strategies, predictive routing, income/expenses management, etc.
Improving experience of industry players and customers
Though practical usage of TensorFlow within finance is still in its germ phase, the scenarios are already quite a few. The fireside chat at TensorBeat 2017 discussed how the world of finance can drive value and improve customer experience from employing TensorFlow-based solutions.
Closely working with the banking sector, Charanjeet Ajmani highlighted that TensorFlow is actively employed for performing such tasks as binding massives of structured and unstructured data into homogeneous data sets. These data sets are further used for content generation and predictive modeling to both establish scientifically solid marketing strategies for banks and improve customer experience.
Charanjeet Ajmani, Founder and CEO of Up IQ
For instance, TensorFlow may be applied to enable predictive routing. This scenario involves a customer searching for a bank that provides services of interest across multiple channels: search engines, social networks, e-mail, etc. Machine learning algorithms allow for recognizing behavior patterns and—based on the predictions—redirect customers to the best professional within a bank to convert a lead.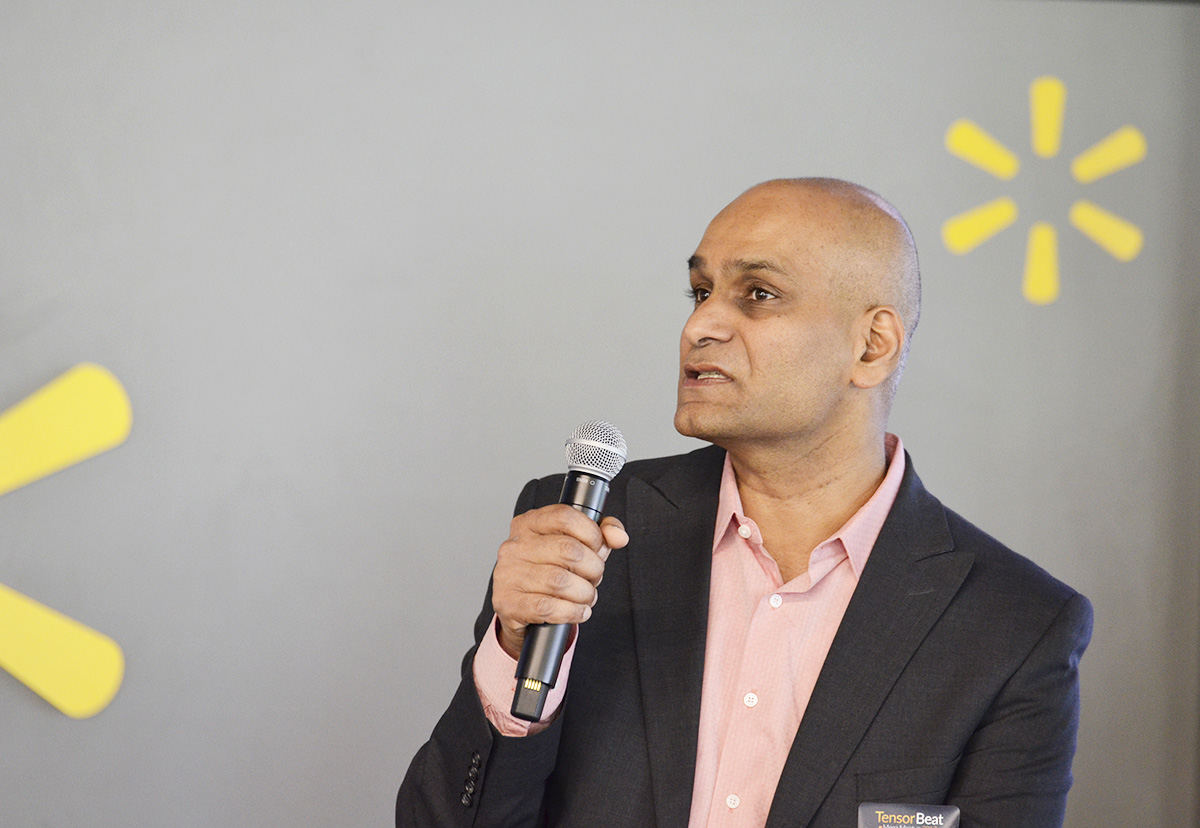 Sanjay Agarwal, Chief Data Scientist at Discern Analytics
To extract meaningful statistics underlying smarter decision making from financial data, TensorFlow is also utilized to perform natural language processing tasks or time-series data analysis. In practice, it can be helpful for risk analysis, for example, or to deliver budget-planning chatbots.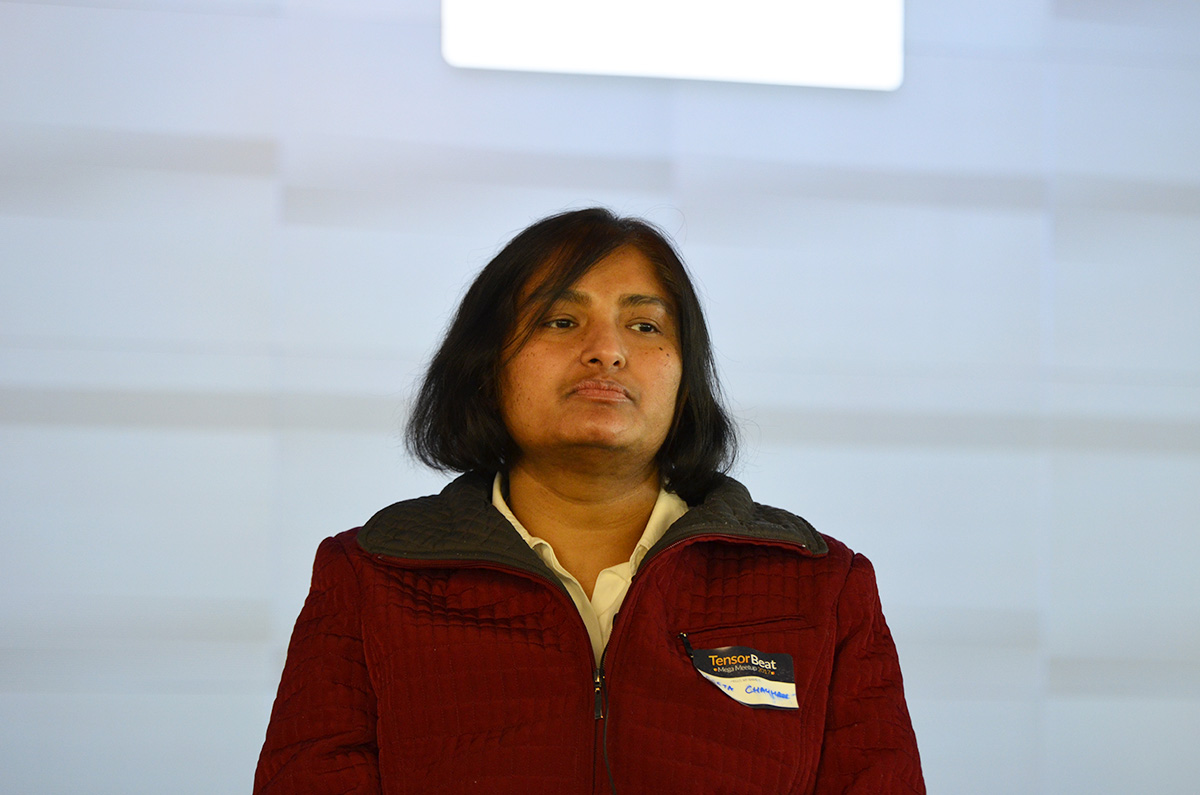 Geeta Chauhan, Consulting CTO at SVSG
From machine learning to smart finance
Ali Loghmani touched upon employing TensorFlow for generating synthetic data to replicate data sets or do simulations that predict customer behavior. In terms of predictive analytics, Ali hopes to see TensorFlow as the technology to bring smart finance planning to the masses—in particular, to wisely govern one's income/expenses in a view of prosperous retirement.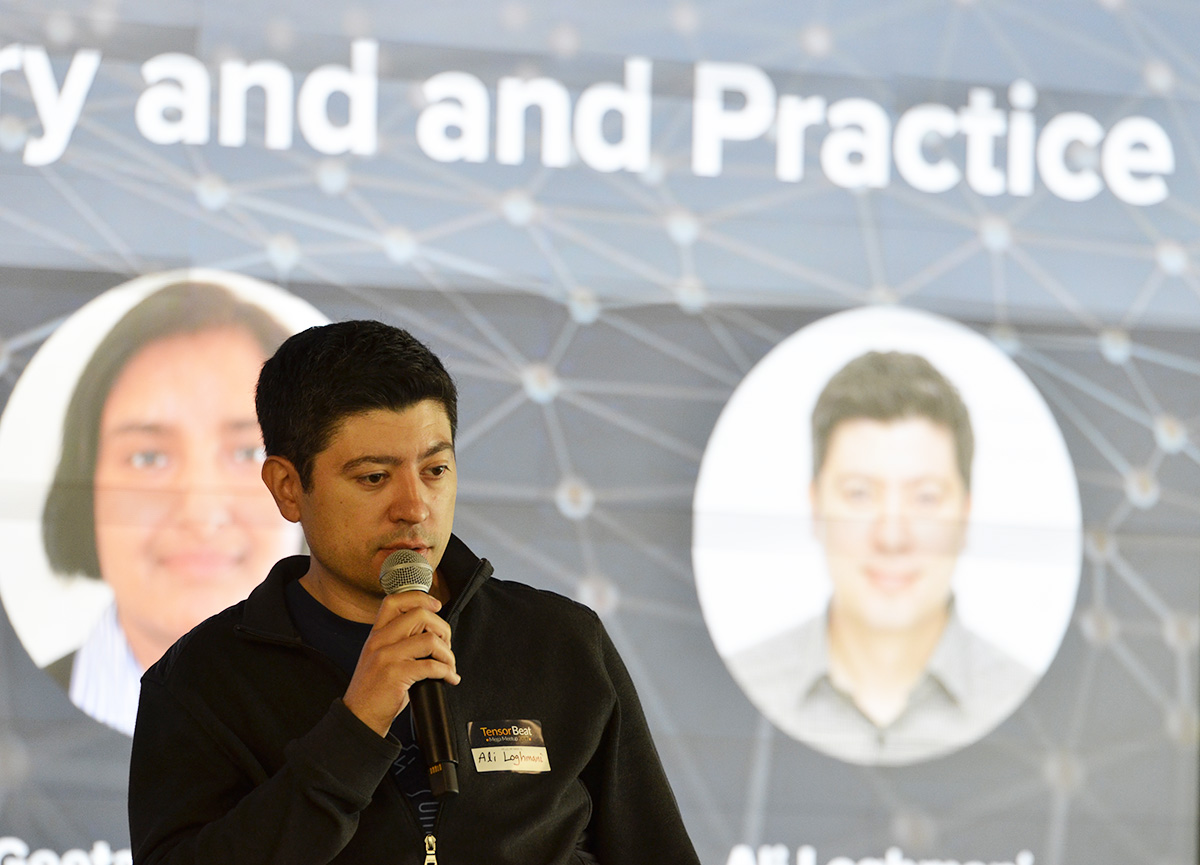 Ali Loghmani, Founder of Planner
The questions raised and answered during the discussion embraced the following aspects:
How TensorFlow is applied to improve services in the financial sector.
What has already been achieved through employing TensorFlow.
What value TensorFlow brings to the applications delivered for the financial sector.
What the challenges of building such applications using TensorFlow are.
How TensorFlow aligns with the trends in the financial sector.
How organizations are to acquire data to build data sets specifically for their need in future (marketplaces, internally, third-party services).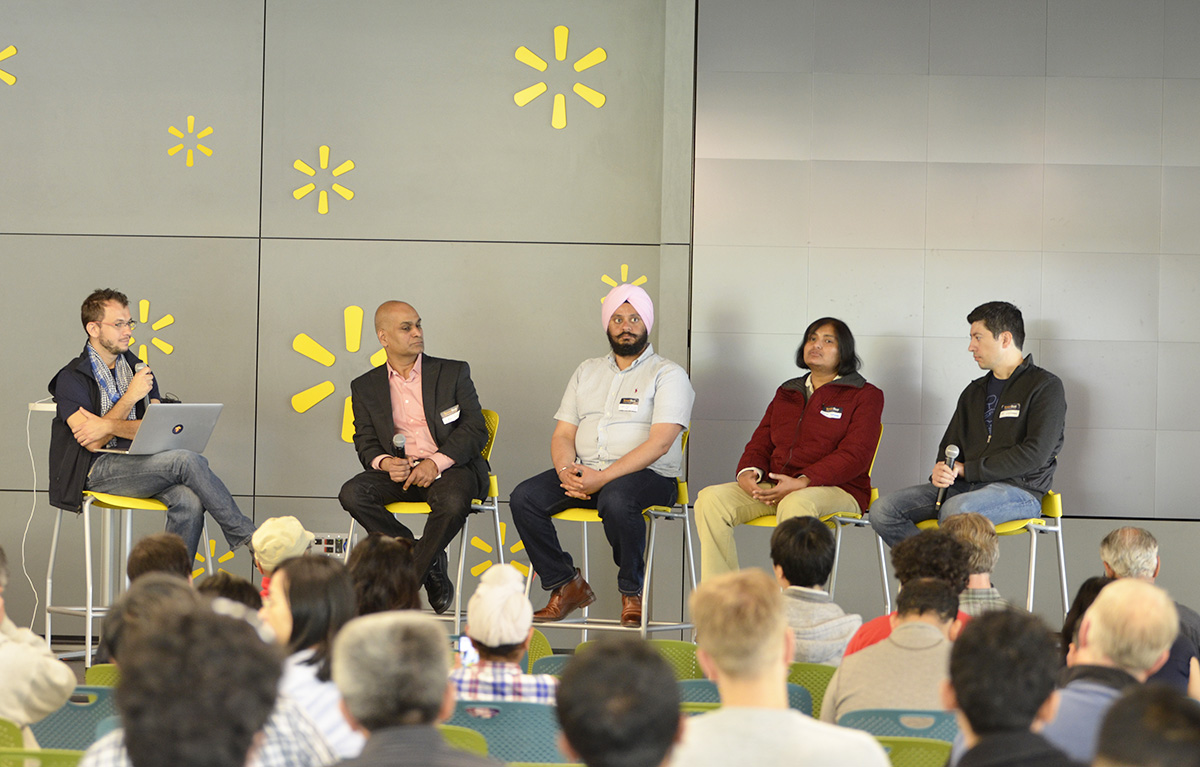 The panel was moderated by Renat Khasanshyn, CEO at Altoros.
Join our group to stay tuned with the upcoming events.
Want details? Watch the video!
Further reading
About the experts
Sanjay Agarwal is Chief Data Scientist at Discern Analytics, a Silicon Valley financial analytics startup. His work at Discern involves aggregating and modeling financial and Industrial IoT data sets with machine learning and deep learning algorithms. Discern's cloud platform generates signals for Wall Street investment managers and hedge funds. Sanjay completed the Analytics and Machine Learning program from UC Santa Cruz. He received his MBA in Finance from the University of New Mexico and MSEE from the University of Texas at Austin.
Charanjeet Ajmani is Founder and CEO at Up IQ. Prior to this, he was part of the research team at Advisor Software, which built a fully autonomous wealth management platform for retail banks. Charanjeet has also worked on a couple of fintech startups.
Ali Loghmani started coding with a Sinclair 48K when he was just 13, and sold his first application when he was 16. He has founded and co-founded three startups—Discrete Manufacturing ERP and Local Event Sponsorship marketplace among them—and currently is working on a financial chatbot. Ali has experience in gaming, travel, financial services, and lead generation domains.
Geeta Chauhan is a Consulting CTO at SVSG with 20+ years of experience in building new products, leading diverse global teams, and scaling / architecting complex distributed systems for companies ranging from nimble startups to Fortune 500s. These days you can find her in the hallways of AI startups building deep learning- and blockchain-based platforms or tinkering in her garage to convert her electric car to run autonomously. Prior to this, Geeta was CTO of Data Platforms at Alcatel-Lucent and led the Advanced Technology incubator for Genesys Labs.