IBM InterConnect: Bringing in Secure, Hybrid, and Multi-Cloud Infrastructure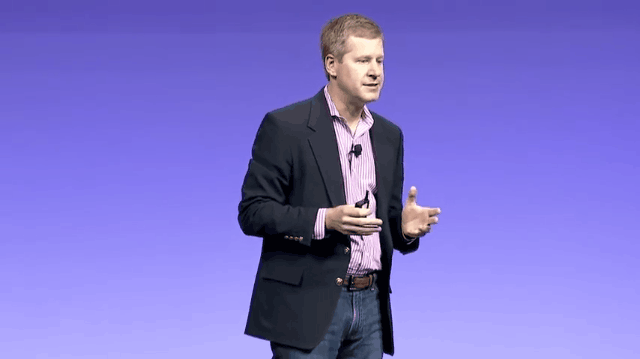 IBM expands on its cloud strategy with new multi-cloud initiatives—such as Secure Virtualization, Cloud Integration, Kubernetes orchestration, hybrid cloud tools, etc.
Notes from InterConnect 2017: Blockchain | Multi-Cloud | IoT
Two-thirds of IT spending on cloud by 2020
Over the past several years, more and more enterprises have started adopting a "cloud first" strategy. A report from IDC predicts that by the year 2020, 67% of all enterprise IT infrastructure and software spending will be for the cloud-based offerings.
At IBM InterConnect 2017, this prediction steps closer to reality with IBM and other organizations expanding development in the cloud.
"We here at IBM believe that cloud-native is your final destination." —Bryson Koehler, IBM
The more data you have, the faster it can learn, and the more infrastructure you need. @brysonkoehler #IBMInterConnect #cloudcomputing pic.twitter.com/d5on819Erq

— Tim R Allen (@TimIntel) March 20, 2017
Multi-cloud environments brought together
IBM has unveiled a new tool—IBM Cloud Integration—designed to simplify the integration of enterprise applications and data across on-premises/private and public cloud environments. According to IBM, the solution is designed to allow clients to access and use actionable business data from different sources including cloud services, messaging platforms, or application software regardless of the environment in which they reside.
IBM Cloud Integration will help enterprises to share data in a multi-cloud environment by providing:
Integration of cloud applications with current infrastructure.
A link to critical enterprise and cloud data and services to support cognitive solutions.
The ability to manage APIs across multiple clouds to enrich cloud services with data, enable new partners, and expand to new markets.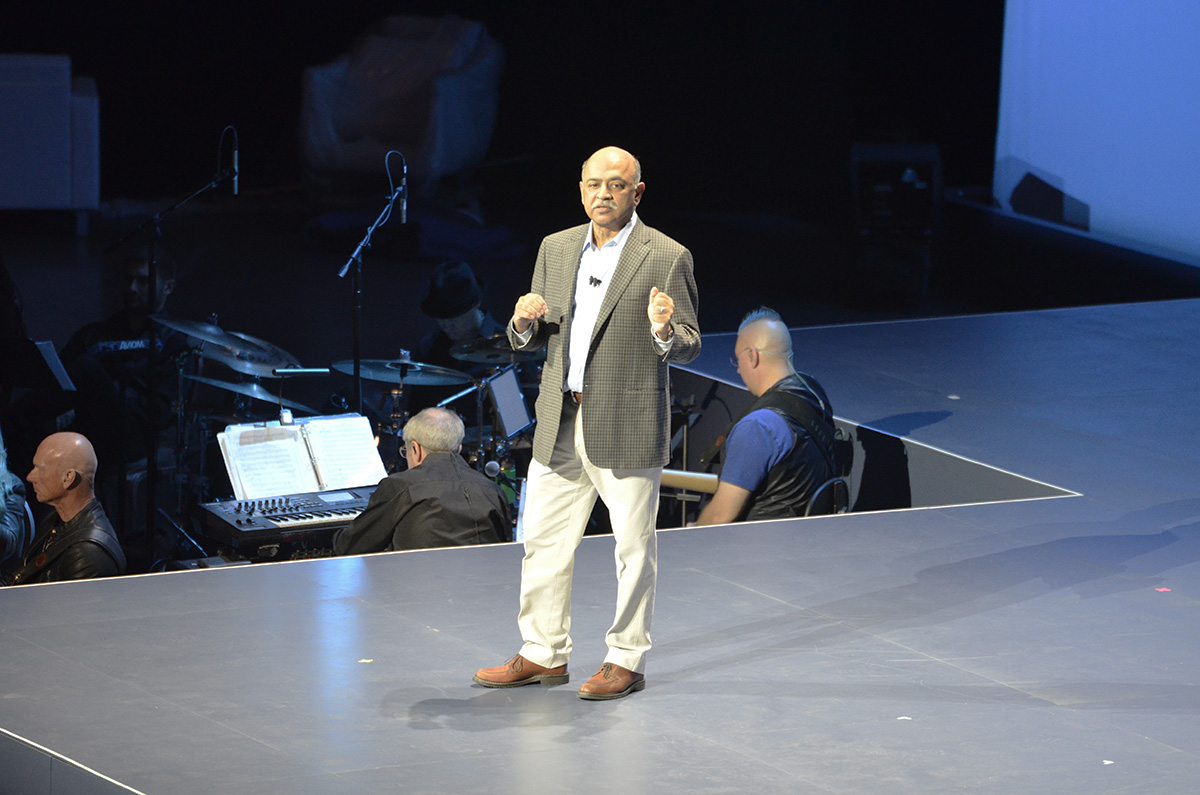 "Companies are rapidly choosing to blend their existing infrastructure within multiple cloud environments, creating a hybrid cloud framework that continues to provide them with the speed and control they require to optimize their enterprise." —Arvind Krishna, IBM
Automated compliance controls and data security
Furthermore, IBM introduced a solution—IBM Cloud Secure Virtualization—to provide workload security for data and apps across multiple clouds, as well as automating report-building to help out with regulatory standards.
With security as a top priority for enterprises adopting hybrid cloud in highly regulated industries, the tool enables users to:
Continuously monitor and generate real-time reports to help address regulatory readiness and reporting for industry compliance such standards as PCI 3.0, HIPAA, FISMA, etc.
Geo-fence at the hardware level for more control over where data can and cannot be moved.
Get more granular access controls to help reduce operational risk and configuration errors.
"IBM Cloud Secure Virtualization can help facilitate cloud adoption and provide enterprises with an automated and security-rich cloud infrastructure to invigorate business innovation and growth."
—John Considine, IBM
Bluemix–Kubernetes container service
The IBM Bluemix Container Service—relying on the Bluemix cloud platform and Kubernetes container orchestration system—was among newly introduced solutions by IBM. It is designed to "fuel the speed and simplicity, at which developers can build and manage more secure and cognitive applications."
To deliver better security, the new service is integrated with two IBM's tools as core components:
Vulnerability Advisor allowing for scanning and flagging security issues within containers
IBM X-Force Exchange, a threat intelligence sharing platform, which provides access to volumes of historical and real-time threat data from across the globe, including instant indicators of potential live attacks.
"Using the flexibility and control of both Kubernetes and Bluemix, we expect to see a greater number of developers accessing and taking advantage of cognitive services and Watson APIs to build apps." —Alexis Richardson, Weaveworks
According to the official press release, the key capabilites of the Bluemix Container Service are the following:
Fully managed and highly available Kubernetes clusters that remove the burden of deploying, scaling, and managing containers when building apps.
Native Kubernetes APIs, built on Bluemix, for a seamless environment when working from different cloud infrastructures.
The choice to store and access data across multiple platforms and repositories, without impacting security.
Flexible isolation and capacity controls to design a container cluster to fit specific needs and budget constraints of an app.
Built-in security scanning and integration into IBM's X-Force Exchange, as well as live-scanning and risk analysis capabilities for each container.
Automatic load balancing within a container cluster to increase app performance.
A comprehensive view and analysis of each container cluster's performance metrics to identify possible efficiencies and improvements.
An open, standardized platform allowing for easy integration with open technologies and easy portability of outside workloads.
Rapid access to cloud services such as Watson APIs, blockchain, cloud data services, Internet of Things tools and more.
Increased hybrid cloud adoption with OpenStack
IBM and Red Hat have started a strategic collaboration to increase the adoption of a hybrid cloud. According to IBM, the partnership is designed to help enterprises to benefit from the OpenStack platform's speed and economics and to extend their existing Red Hat virtualized and cloud workloads to the IBM Private Cloud.
Users of the joint offering have the following benefits:
IBM and Red Hat will provide the hybrid cloud infrastructure to run cloud applications more efficiently using OpenStack APIs.
Customers will have the ability to more quickly provision cloud infrastructure and, via Red Hat Cloud Access, migrate existing workloads and Red Hat subscriptions to IBM Cloud or use the software and infrastructure on a pay-as-you-go basis.
Companies can scale from an on-premises infrastructure to a cloud-based infrastructure with simplified compliance regarding data residency and other regulatory mandates.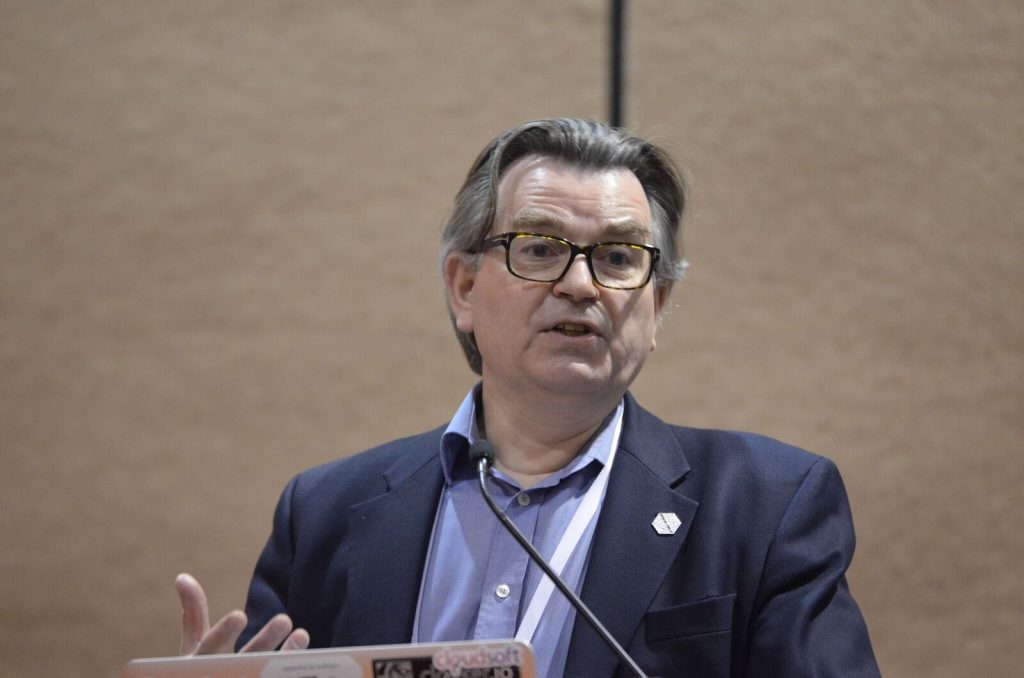 "We're getting cost and efficiency benefits of running on a public cloud with added security features, control, and performance of a leading private cloud environment."
—Duncan Johnston-Watt, Cloudsoft
Additions to Cloud Object Storage
IBM has also announced a number of new Cloud Object Storage services. In particular, these include IBM Cloud Object Storage Flex and IBM Cloud Object Storage Cold Vault. Both are available via IBM Bluemix, according to the press release. IBM has also expanded the partnership with NetApp, incorporating native support for IBM Cloud Object Storage into NetApp's AltaVault backup solutions.
Also, IBM and Veritas Technologies are
working together
to help enterprises with data management and security in hybrid cloud environments. Veritas has certified the IBM Cloud Object Storage family of software and cloud services for use with Veritas NetBackup 8.0. Additionally, IBM has also certified NetBackup 8.0 to run on the IBM Cloud to offer clients additional data protection for cloud-based workloads.
"Enterprises demand availability, scalability, and resiliency of their technology environments, whether on-premises or in the cloud." —Mike Palmer, Veritas Technologies
The collaboration will enable clients of both IBM and Veritas to gain a more efficient way to migrate data from on-premises systems to the cloud for greater storage capabilities and efficient management of their growing unstructured data.
With all the efforts introduced at InterConnect, obviously, IBM is aiming to align with ever increasing adoption of hybrid clouds, multi-cloud strategies, and cloud computing in general.
Related video
Related reading
---
This post is written by Carlo Gutierrez, Sophie Turol, and Alex Khizhnyak.