IBM: The Time for IoT, AI, and Machine Learning Is Now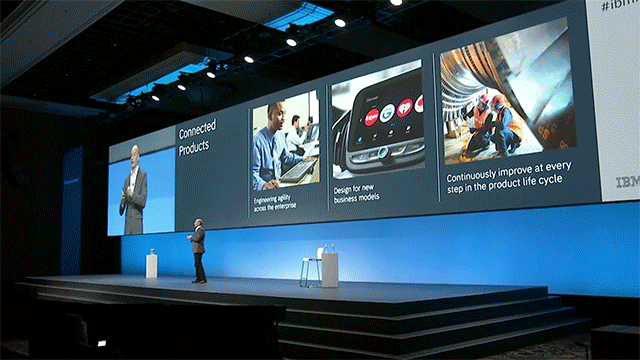 In addition to cloud hype and blockchain focus, the major IBM event highlighted how IoT, AI, and machine learning are having an impact on multiple industries.
Notes from InterConnect 2017: Blockchain | Multi-Cloud | IoT
The IoT is merging with reality
"We're in the midst of a major acceleration of this movement that will go down in history as the time when the IoT hype gave way to reality," said IBM's Harriet Green at the keynote presentation during last week's IBM InterConnect 2017.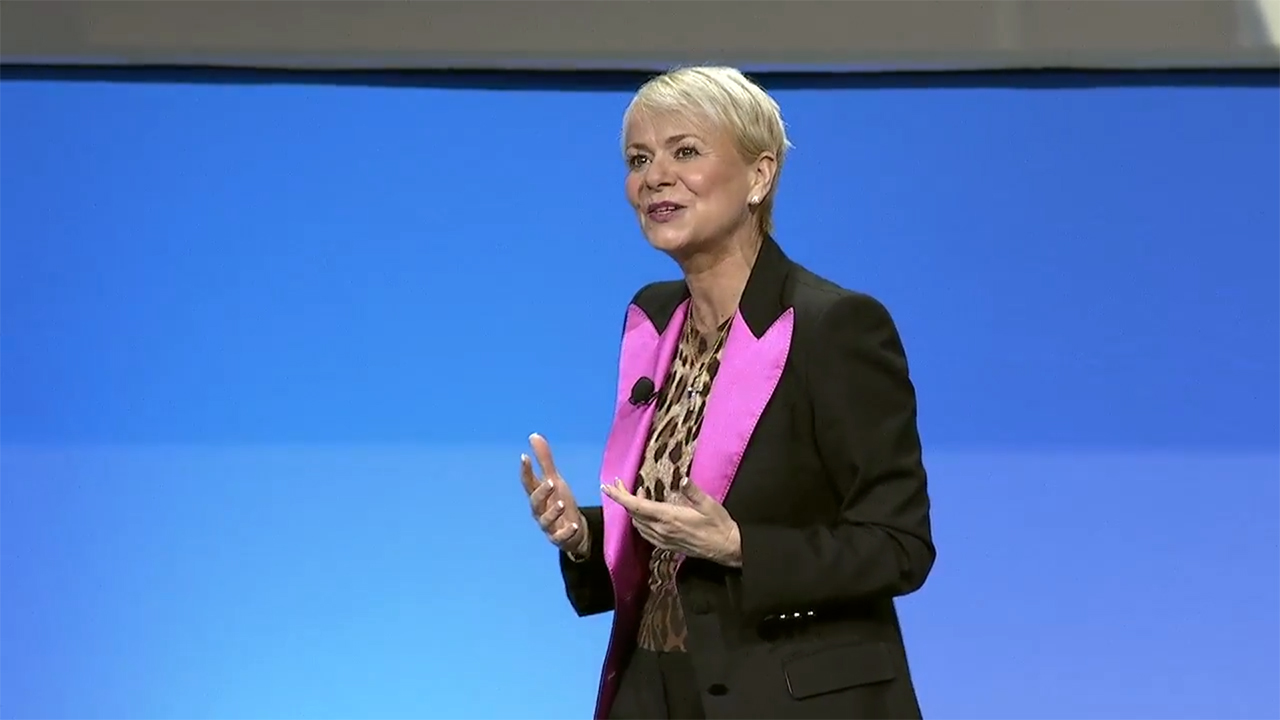 "We are participants in a technology trend that is brining the physical and digital world closer and closer together. A movement that will rival that Internet itself in its impact in the way we live, we work, and we interact with the world around us." —Harriet Green, IBM
So, the Internet of Things (IoT) was an important focus of IBM InterConnect 2017. This post covers the major announcements around IoT and other trends—such as artificial intelligence (AI) and machine learning—made during the conference.
From hype to reality: @harrietgreen1 on #WatsonIoT working together w/ transformational clients at #ibminterconnect https://www.ibm.com/blogs/internet-of-things/interconnect-iot-harriet-green/

— IBM WatsonIoT (@IBMIoT) March 20, 2017
Protecting business devices
Organizations are shifting from the model of one terminal per user to multiple devices per user. As more and more devices are accessing and manipulating data, these different endpoints need to be secured.
According to a recent report from Forrester, 74% of enterprises use a device-specific approach to endpoint security. Only 15% have unified endpoint management (UEM) in place and this number is projected to hit 54% by the year 2020.
IBM has unveiled a new cognitive assistant—MaaS360 Advisor—which uses IBM Watson to assist users in managing and protecting networks across multiple endpoints. Through machine learning, the MaaS360 Advisor will be able to analyze devices on the network and then recommend policies and best practices to improve management and security.
The MaaS360 Advisor will be part of the IBM MaaS360 UEM platform available through the IBM Cloud.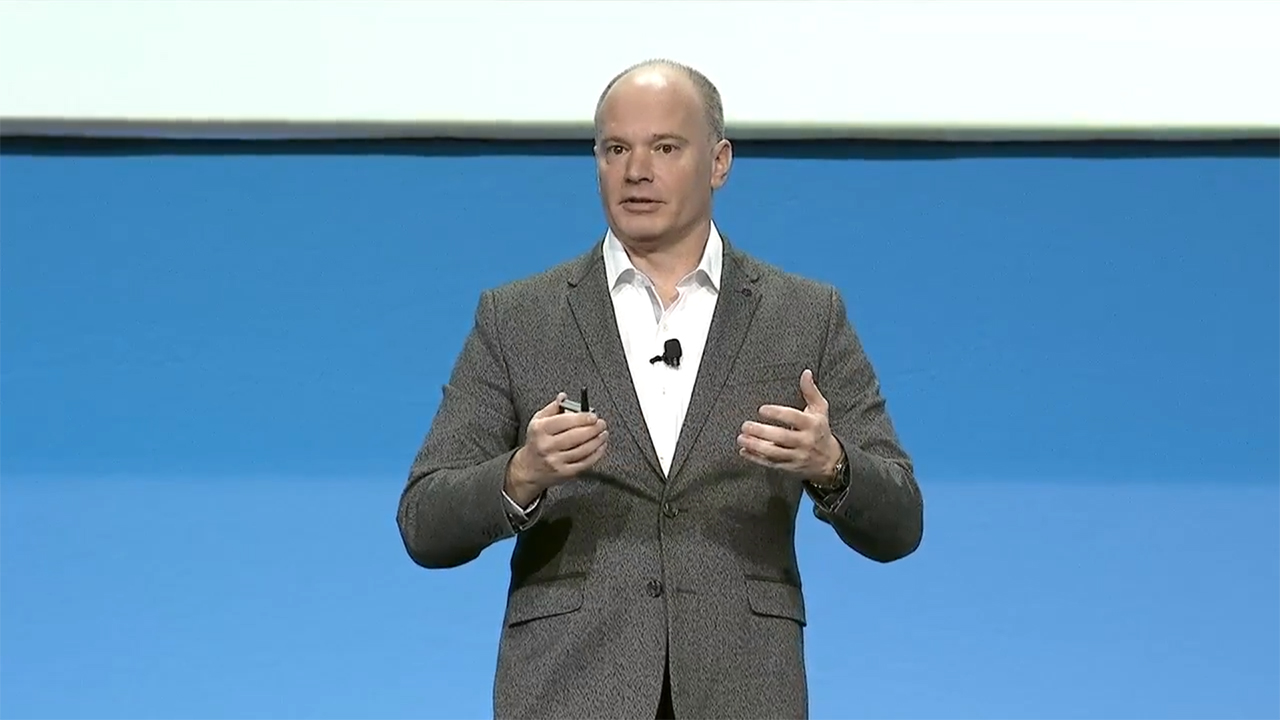 "We provide risk management and security, as well as business policy management in terms of the types of data that you're brining in, where it comes, and how it operates at the same time."
—Chris O'Connor, IBM
IBM is continually improving the cognitive capabilities of Watson with such security concepts as device enrollment, identity management, and regulatory issues. Expanding the cognitive features of Watson will effectively broaden the scope of security recommendations provided by the MaaS360.
"Enterprise administrators are responsible for digesting an incredible amount of data, including security vulnerabilities, privacy regulations, multiple OS and device updates, and compliance requirements. Through MaaS360 with Watson, we're not only able to streamline and sharpen the data so administrators can stay ahead of the curve, but also transform the way they interact with their environment."
—Jim Brennan, IBM
Meet MaaS360 Advisor. https://tek.io/2nPrl9i via @TechRepublic #IBMinterconnect

— IBM Canada (@IBMCanada) March 22, 2017
New finance dev tools announced
IBM touch on finance development as FinTech developer tools are being made available through the IBM Cloud for Financial Services. According to IBM, while the tools will be available in beta, developers will have the ability to build in customer insights, regulatory compliance analytics, security, privacy, and compliance readiness to help reduce the time needed for development and testing.
With the new tools, IBM hopes to reduce financial services development time by allowing developers to use IBM services or combine them with their own data.
"Our experience across financial services and in the commercial deployment of AI with enterprise and start up builders has informed these new tools. We're excited to see how they put them to work to quickly create the latest solutions powered by cognitive computing and blockchain for everything from new payments directives support, and even regtech solutions."
—Bridget van Kralingen, IBM
Looking to accelerate the growth and influence of Singapore-based FinTech companies, IBM has developed the Singapore FinTech Hub, which is also linked to the IBM Cloud for Financial Services. The Hub aims at supporting Singapore FinTechs with access to information about local policies and developments, cognitive data and APIs, and will serve as a platform showcase for Singapore solutions.
Game development improved with analytics
The year 2016 recorded an all time high in digital games and playable media ever at $91B in revenue—according to a report from SuperData. Capitalizing on this growth, IBM and PlayFab have announced a joint initiative to provide game developers with deeper insights into player behavior.
The organizations are pairing the IBM Watson Data Platform with PlayFab's back-end services for games. According to IBM, this will enable developers to utilize the industry's fastest data ingestion engine with cognitive-powered decision support to improve player experiences and boost engagement.
The Watson Data Platform provides game developers with tools to perform deep and collaborative analytics including machine learning across massive data sets. On the other hand, PlayFab provides a back-end platform with powerful real-time tools and services for operating games post-launch.
"By bringing the Watson Data Platform to our PlayFab developer community, we are democratizing cutting-edge data science and allowing developers to make better decisions and drive increased engagement and profitability. Our customers are already delivering top 10 games and now we're giving them new tools to extend how long they stay in the charts." —James Gwertzman, PlayFab
"The Watson data platform takes us to a whole new level of power and capabilities": https://bit.ly/2n74Z4V #ibminterconnect #gamedev

— IBM (@IBM) March 24, 2017
Connected cars
General Motors (GM) is working on redesigning the process of manufacturing cars. According to GM's Len Wozniak, the fundamentals of building a vehicle has vastly changed since the first car was made over a century ago. Modern automobiles are already semi-autonomous with fully autonomy down the line.
A single automobile from GM now has 30,000 parts, 50,000,000 lines of code, and 10,000 network signals among other things. Furthermore, there is more than just one vehicle design and there are organizational issues to deal with.
In 2016, IBM announced a partnership with GM to start development on a solution that will simplify all the complexities involved in automobile manufacturing and to benefit from the efficiency of Agile and DevOps.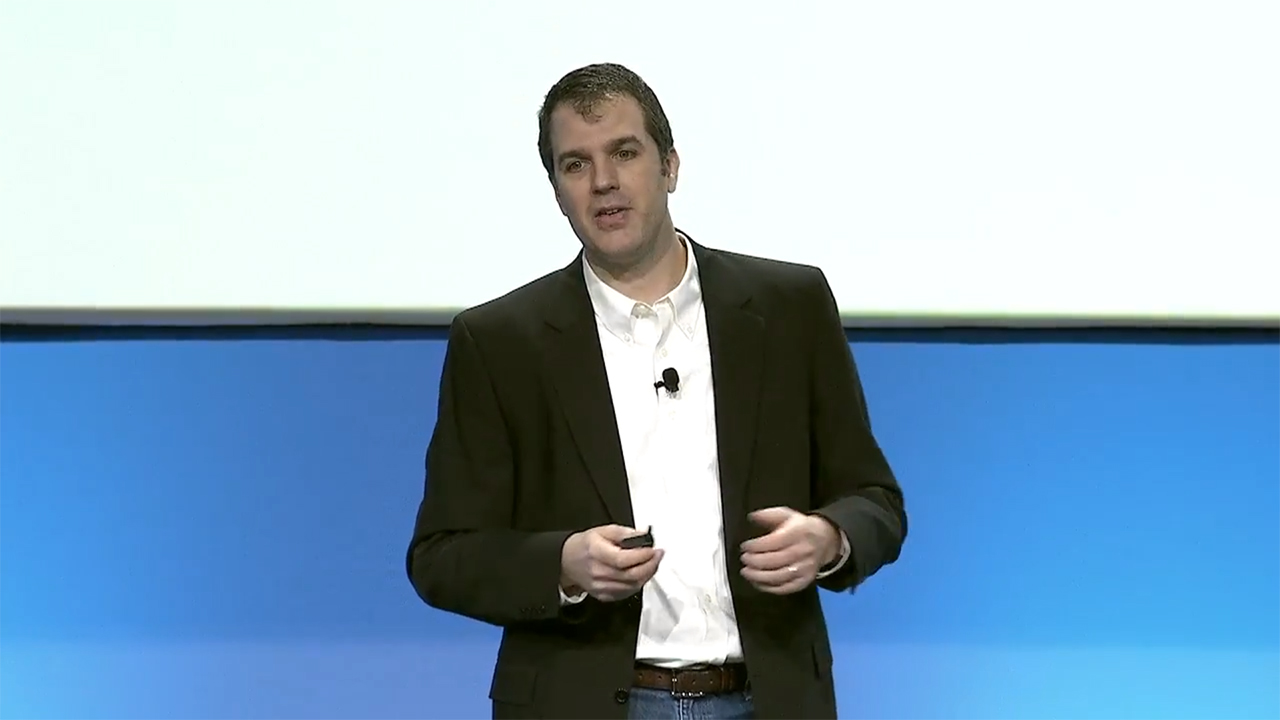 "We're getting rid of those fundamental assumptions that we've been able to reply on. The driver of the car has been essential to our use case for a hundred years. The driver's not going to be there anymore." —Len Wozniak, General Motors
GM's partnership with IBM has also made it possible to create OnStar Go—a cognitive mobility platform for the auto industry—with the combination of OnStar and IBM Watson.
According to IBM, the pairing of OnStar's vehicle connectivity and data capabilities with IBM Watson APIs will enable drivers and passengers to achieve greater levels of efficiency and safety. These improvements could include avoiding traffic when you're low on fuel, then activating a fuel pump and paying from the dash; ordering a cup of coffee on the go; or getting news and in-vehicle entertainment tailored to your personality and location in real time.
At InterConnect, Len Wozniak shared how GM relied on IBM to accelerate the "speed to value" to reduce the time from strategy/planning to execution.
Machines finding cancer
IBM's Indrajit Poddar and Altoros's Andrei Yurkevich presented a study focused on lymph node cancer diagnosis through medical image analysis using TensorFlow. Originally developed by the Google Brain team, it is an open-source library for machine and deep learning. It incorporates data flow graphs with the nodes representing mathematical operations and the edges of the graphs representing multi-dimensional data arrays.
The model presented at IBM InterConnect was trained on multiple Docker nodes running on OpenPOWER servers equipped with GPUs. We previously covered this project.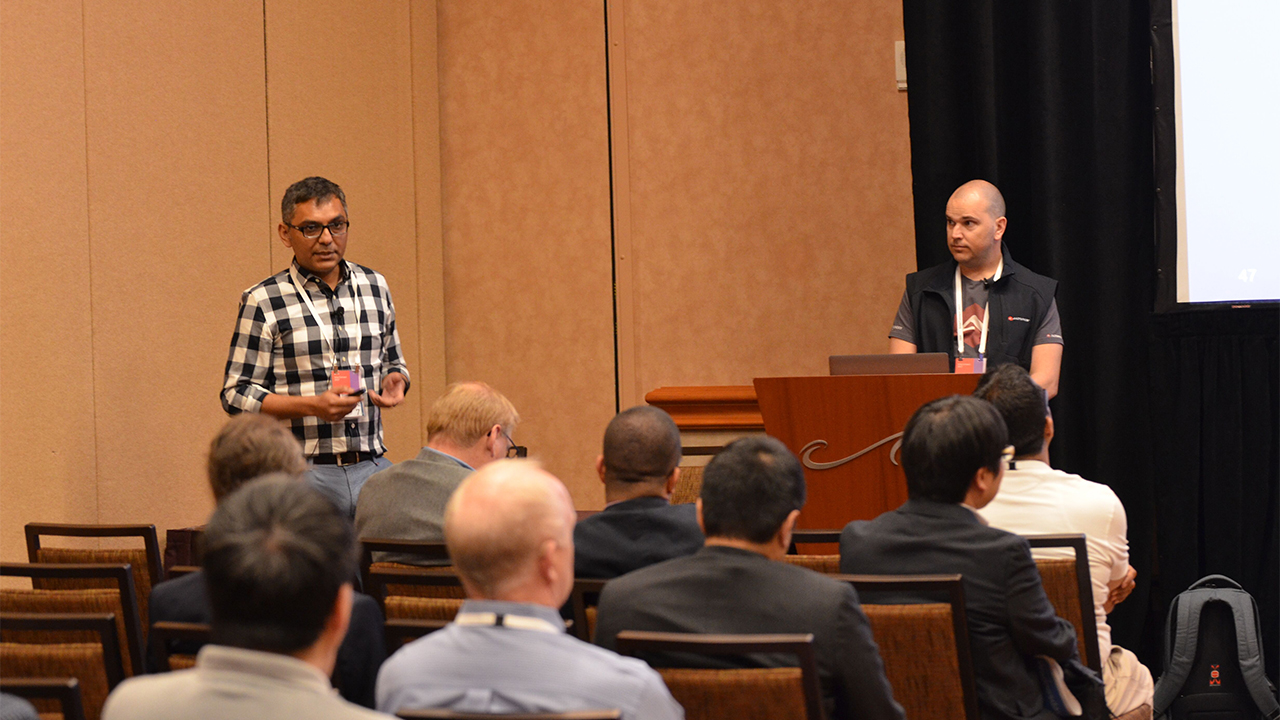 Relying on a distributed model of TensorFlow and the OpenPOWER infrastructure, the demonstrated system can accelerate medical data analysis depending on the number of GPUs and nodes in its cluster.
On comparing the results of medical data analysis done by doctors and by the trained model, the model was not only able to catch all the same tumors caught by doctors, but also tumors that were missed.
IBM Watson in the center
IoT, AI, and machine learning were key focus points during the conference and it's no wonder why. IBM Watson is the catalyst of transformation within IBM and other enterprises.
The IoT platform itself continues to improve with recently announced beta functionality in the Watson Discovery Service—coming in April 2017. According to IBM, the new services will enable relevancy training and passage retrieval capabilities to find better answers, adding to the service's existing ability to identify useful patterns and insights in large data sets.
In particular, Watson Company Profiler—an experimantal pre-built cognitive discovery service—"will enable company intelligence and analysis for business users." It will access a proprietary database of 265 million business records and sift "through 30,000 global data sources to identify relevant insights about a company."
"To date, we've only explored a tiny fraction of the world's existing data. Watson represents a new partnership between technology and people, to revolutionize the way we discover things and make better decisions—all at incredible speed and scale." —Beth Smith, IBM
That said, IBM is still partnering with other IT organizations to develop solutions for varying problems in particular industries. There were several other brilliant technology sessions present during IBM InterConnect. While we may not be able to cover them all, we will endeavor to write about the other presentations in the following weeks.
Related video
Related reading
---
The post is written by Carlo Gutierrez; edited by Alex Khizhniak.