Heartbeat v1.0 Provides HA for Full-Stack Cloud Foundry Monitoring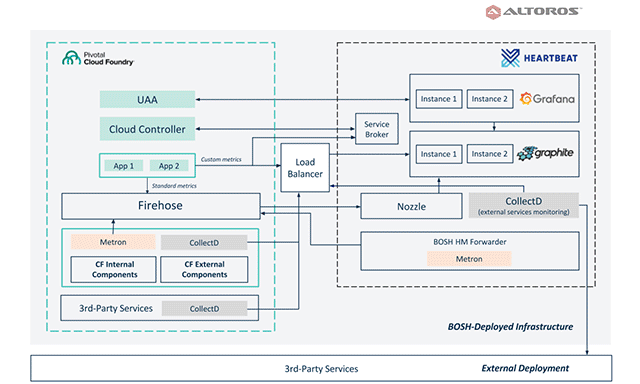 The GA release enables high availability of tracked metrics and the tool's components, as well as introduces increased scalability due to sharding.
Ready for enterprise deployments
On the eve of the Cloud Foundry Summit Europe, we're announcing the general availability of Heartbeat for Pivotal Cloud Foundry. This full-stack monitoring tool built by Altoros aims at providing PCF operators and developers with a 360-degree live view on their Cloud Foundry deployments.
Starting with the v1.0 release, Heartbeat becomes highly available, ensuring (for both open-source Cloud Foundry and the PCF distribution):
high availability (HA) for the Heartbeat components (by deploying redundant VMs)
HA for metrics (due to sharding and use of a replication factor)
increased scalability (due to sharded distribution of metrics across customer's premises)
While working on the general availability release, the Altoros team aimed at providing zero-downtime access to Heartbeat, as well as retain and make available all the data—in case some servers went down or crashed.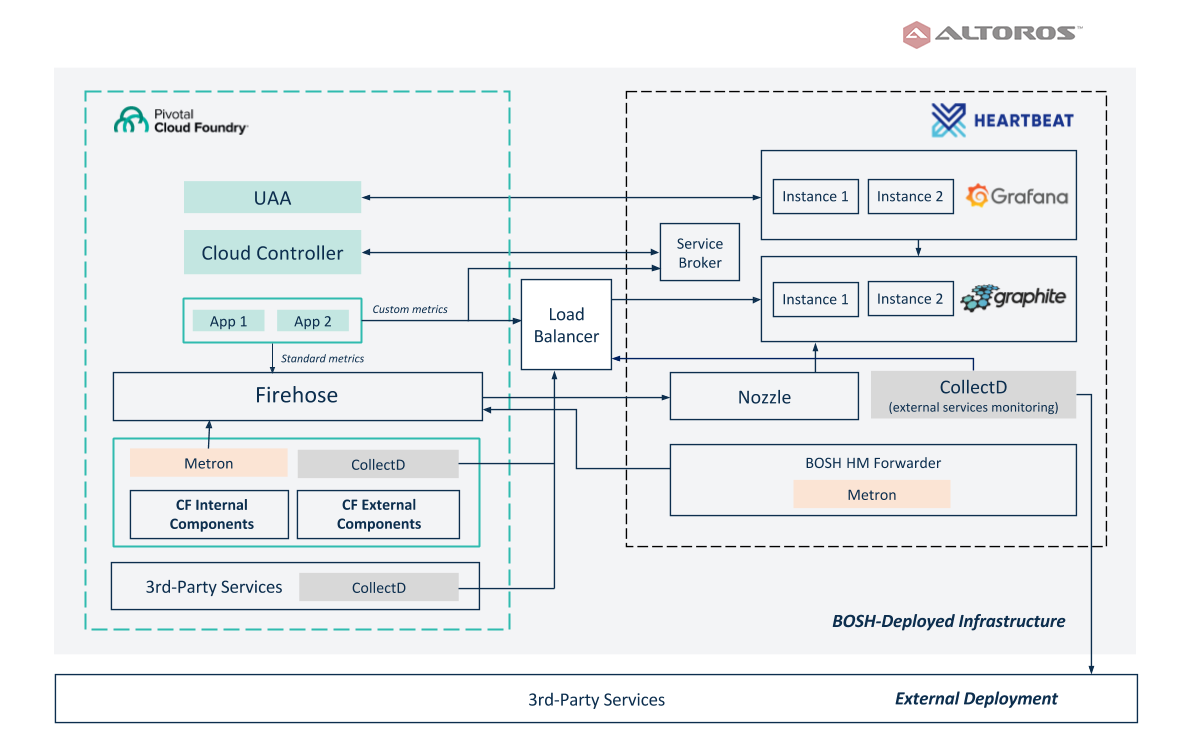 How Heartbeat integration with PCF works
The new HA functionality relies on sharding for data metrics to enable Heartbeat to scale while reducing the computing loads it needs to bear. At the same time, the redundancy and distribution of the VMs minimizes downtime during an ongoing operation, product updates, and platform upgrades.
Enhancing integration with external services
Originally announced in May 2017, Heartbeat was delivered to help existing Cloud Foundry operators and developers with live monitoring across their deployments. The Heartbeat for Pivotal CF edition was released for preview in July.
Heartbeat comprehensively monitors the PCF platform itself, as well as IaaS, apps, and third-party services. Visualized with a variety of panels, metrics can be collected from all orgs and spaces. The main difference from other monitoring tools is that Heartbeat was built specifically for Cloud Foundry, tracking its both internal and external components, as well as apps and services. Heartbeat for PCF provides functionality through a tile packaged to expose the product's functionality as a managed service.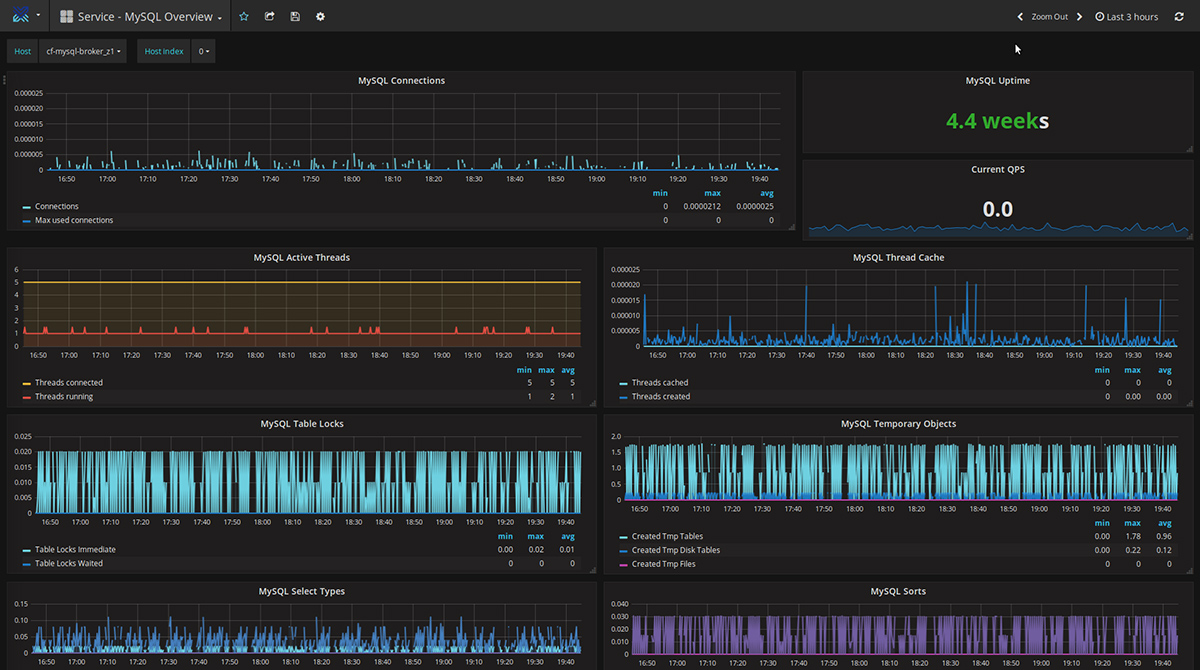 Monitoring external services with Heartbeat
Earlier this month, Heartbeat for PCF was enabled to monitor external services, such as MySQL, PostgreSQL, Memcached, MongoDB, RabbitMQ, and Redis. Altoros also added integration with the Log Search for PCF tile (Elasticsearch), which bridges Heartbeat with PCF logs, enabling to view them from either the tool or seamlessly switch to Kibana and review the logs on a specific component with more detail.
The team is working on integrating with other PCF tiles/services and further improving internal components.
More details?
Heartbeat for PCF is offered under a subscription model, with a 30-day free trial available. An overview of Altoros Heartbeat monitoring can be found in our recent article.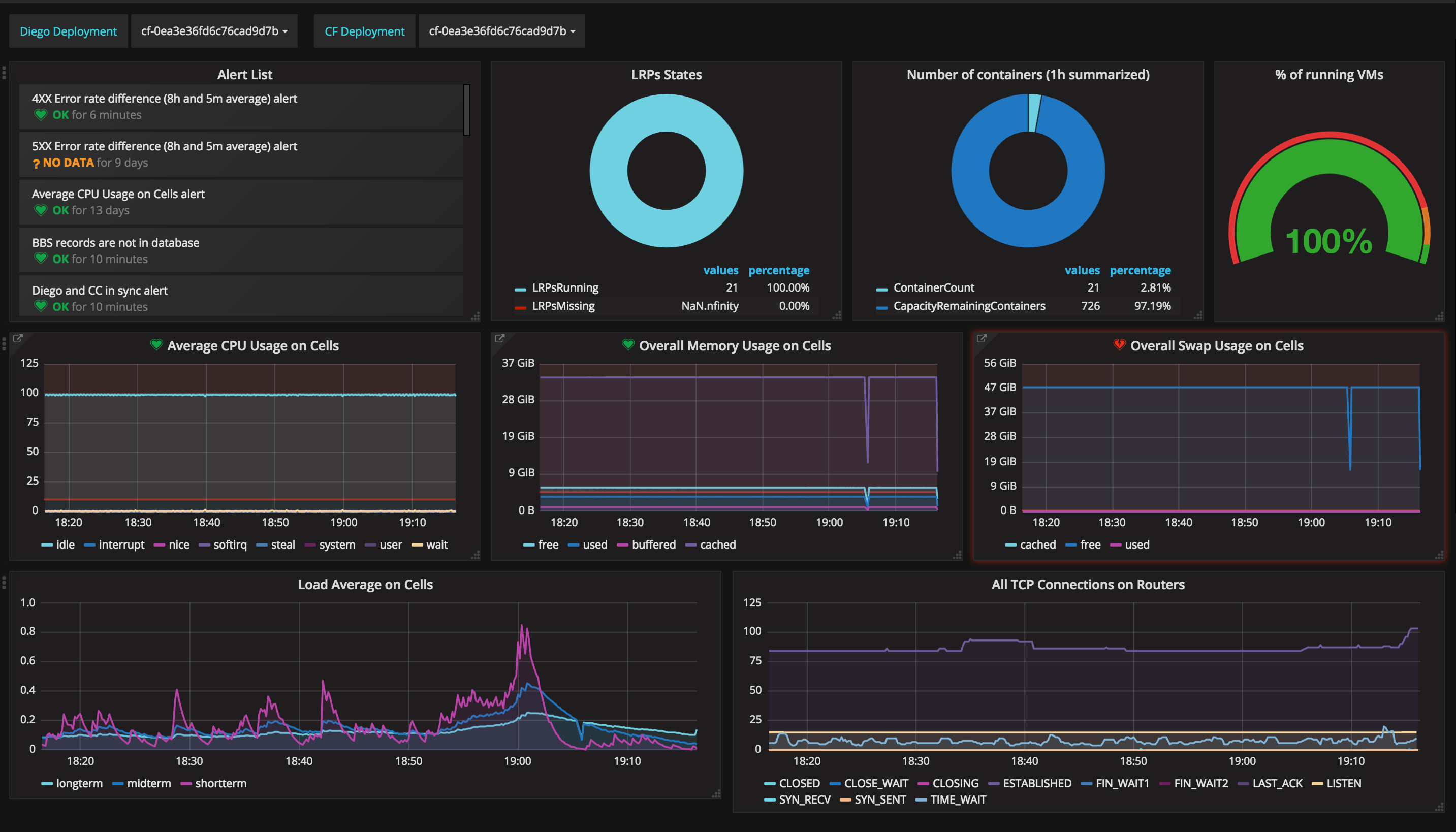 Overview of a PCF Elastic Runtime deployment
To learn what's new in the v1.0 release (and other documentation), read the release notes. To download Heartbeat for PCF, visit the Pivotal Network page. For a demo, sign up here.
The product will be showcased at the upcoming Cloud Foundry Summit Europe (October 11) in Switzerland.
Related video
Further reading
---
The post is written by Alex Khizhniak with assistance from Anton Soroko.