Enterprise Mashups Enter the Scene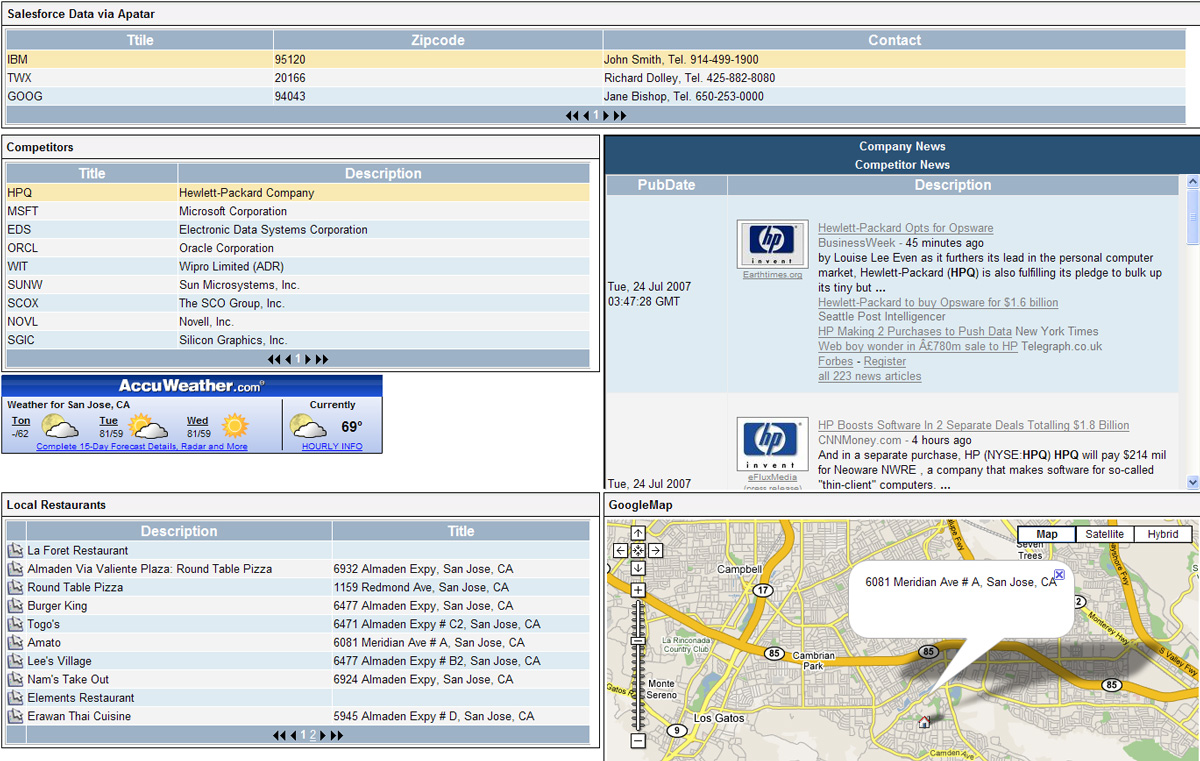 Businesses realize the benefits of mashups, letting this technology blend into the industry.
The next level of data integration
Mashups integrate data from different sources, including both desktop and web-based apps—such as maps, RSS, news media, or even CRM systems. Being quite flexible by nature, they help to easily get information from heterogeneous environments, providing customized data integration workflows. There are plenty of awesome mashups for various scenarios already, with most of them created for fun and entertainment.
In a recent article, Dion Hinchcliffe discusses the mashup popularity boost.
"Penetration of mashups in the enterprise is just beginning as their benefits begin to be understood."
Well, I couldn't agree more. Mashup technologies are the next generation approach to information integration and management. Dion has created an awesome diagram explaining the mashup platform landscape.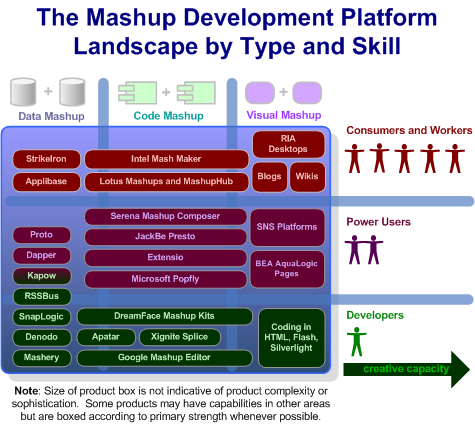 Mashup tools and platforms, 2008 (Image credit: Dion Hinchcliffe)
Note: The figure above illustrates the mashup market distribution very well, however Apatar is placed in the code mashup section for developers, which doesn't exactly illustrate its real market placement. Apatar is, actually, a data mashup tool designed for business users. It can, of course, be used by developers, but with the sole purpose of simplifying their work and avoiding writing code. Apatar positions itself as a "No Coding" tool aimed at making mashups easy and available for consumers and "power" users (not for developers). So, Apatar should've been somewhere in the upper-left side of the diagram. =)
Not only for developers
I also came across Joe McKendrick's blog post, where he talks about the phenomenon of mashups and discusses the problem of mashups not quite being there yet in terms of end-user experience. Well, a lot of mashups are designed specifically for corporate users to help solve real-world business problems. Lots of work stations, lots of issues…at this level it's no wonder you'll need a power user at some point.
Now, while that's OK for the corporate world, this might be a problem when a user is trying to build his own, and more complicated application. The whole point of mashups is ease of use, your average user wouldn't want to get too technical into the process when building an application for personal use.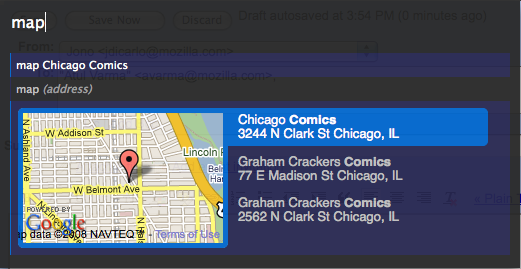 Ubiquity by Mozilla (Image credit)
Joe refers to Mozilla Foundation with their "Ubiquity" project, as an example of a company trying to make its product easily accessible to any non-programmer out there. I quite like the idea they're pushing through with Ubiquity, that of connecting the web with language, thus having everything you might need at your disposal and not wasting time. Ugh, time! The one thing we're always short of. =)
Where to start?
So, if you want to learn more about how non-technical professionals can start creating their own enterprise data mashups, you can also take a look at Apatar's web demos. Or, check out this example, which combined Salesforce CRM data with StrikeIron SMS Web Service. Using visual, drag-and-drop interfaces of Apatar and IBM QEDWiki, even business users can start creating their own integrations, gaining competitive advantage.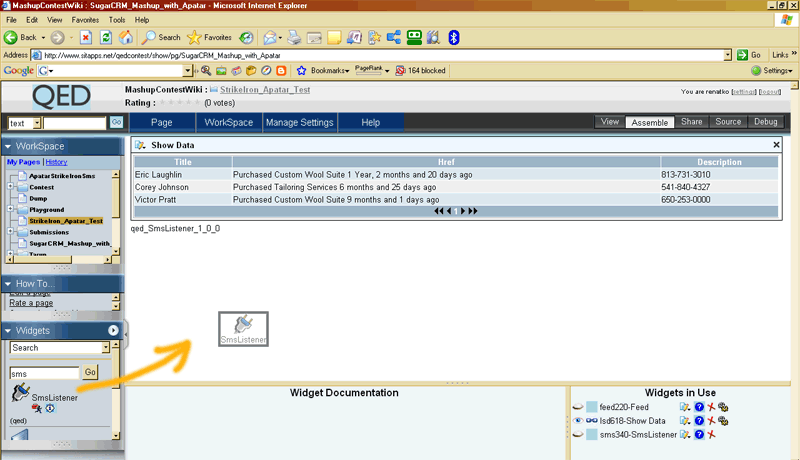 The IBM QEDWiki interface
Just to give you a glance, Apatar was primarily created and designed as a tool for non-technical specialists. On top of visualization this ETL product provides, most of the things a user has to do manually is drag-and-drop icons to a visual workspace. That is, no coding whatsoever. And yet another business feature is the connectivity itself. Apatar provides connectors to corporate applications like Salesforce.com, SugarCRM, GoldMine, etc., and can be used by pretty much any business user not familiar with development at all.
"Providing connectivity to many databases, Web 2.0 destinations, and business applications, Apatar shows enterprise readiness. One of the advantages is smooth integration into an operating system as well as access to local files—e.g., spreadsheets that are still used to store data." —Sebastian Weber, Fraunhofer IESE
Further reading
---
The post is written by Alena Semeshko, edited by Alex Khizhniak.