DBaaS, PaaS, and other -aaS from Oracle OpenWorld 2013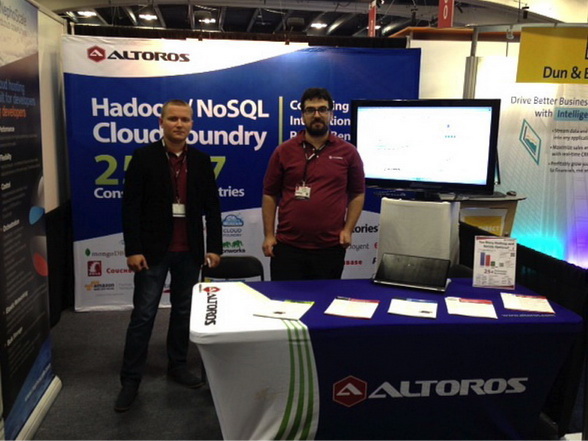 The annual event took place in San Francisco (CA) on September 22–26, attracting IT pros and enterprise decision makers.
Together with our partner Nephoscale, Altoros exhibited at OOW 2013, the largest conference for Oracle users.
Major announcements
At the conference, Oracle announced its roadmap for the company's cloud initiatives: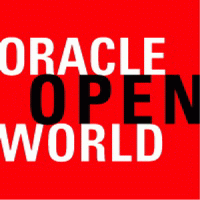 The new Database-Instance-as-a-Service (Oracle Database Cloud Service) that provides access to DB instances over any protocol. The instances have different levels of management on Oracle's side and varying availability degrees depending on the plan.
WebLogic-as-a-Service, a similar solution designed to be used on premises. WebLogic-as-a-Service is a full-fledged Java EE with ADF runtime complete with Elastic Compute and Elastic Storage.
Elastic-Compute-as-a-Service and Elastic-Storage-as-a-Service, two infrastructure-level solutions that can be added to the SaaS and PaaS offerings of Oracle Cloud. The storage service is likely to be available in November/December (2013), while the computing service is due in January (2014).
Other highlights
The conference also welcomed Maroon 5 (performing at the OOW'13 Appreciation Event) and a lottery by our partner / customer Couchbase—those who visited their booth could win a Jaguar car for a day.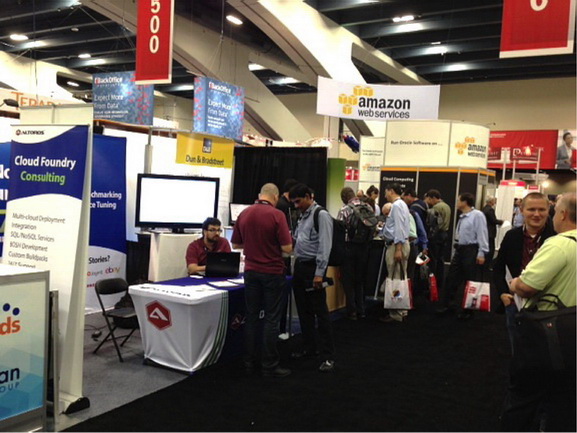 As an exhibitor at the conference, Altoros had an opportunity to gave away 75 free tickets to Discover Oracle San Francisco 2013 with access to conference keynotes and the Exhibition Hall.
Further reading
---
This brief is prepared by Alex Khizhniak and Volha Kurylionak.