Helping NephoScale to Build CloudPaaS, a Platform Based on Cloud Foundry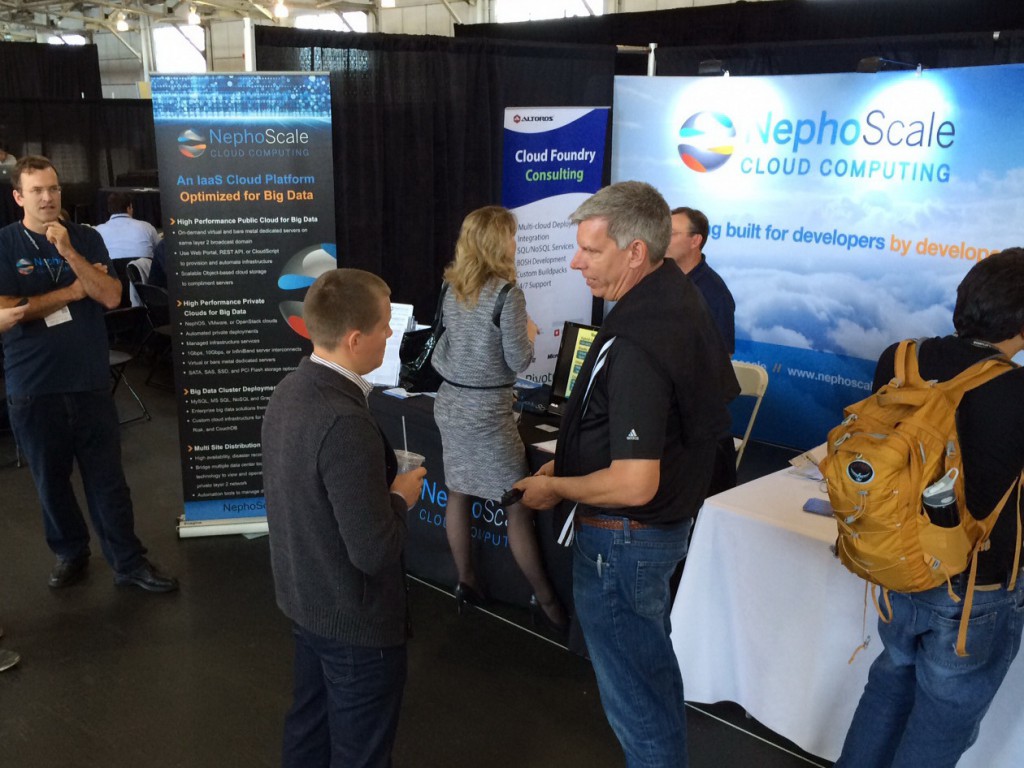 Embodying Cloud Foundry v2.0, the new Platform as a Service provides advanced features for fast and simple testing, deployment, and scaling of apps in the cloud.
(Featured image: Altoros and NephoScale at the DataWeek 2013 conference)
Cloud Foundry on bare metal
Altoros assisted NephoScale, a technology leader in public and private cloud hosting, in extending their IaaS services with CloudPaaS, an innovative PaaS offering based on Cloud Foundry 2.0. The release was announced today at the PlatformCF conference.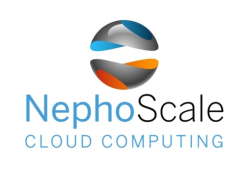 The beta version provides developers with an automated infrastructure, various frameworks, and application services for simple and fast deployment/testing/scaling of applications in the cloud. The PaaS almost completely eliminates the need to manage infrastructure or develop/support middleware. Additionally, there are advanced tools for easy migration of apps to the cloud without changing the code. This results in considerably shorter release cycles and much faster time-to-market.
"Hosting providers are increasingly adopting Platform as a Service in response to developer demand. Cloud Foundry dramatically lowers the barrier for ecosystem participation in the PaaS market to meet the growing demand from developers," said James Watters, Head of Cloud Foundry Product, Marketing and Ecosystem, at Pivotal.
"NephoScale's decision to leverage Cloud Foundry supports our vision to deliver a platform that significantly reduces development cycles and accelerates time to market for developers and cloud operators alike. Enterprises seeking to leverage Cloud Foundry can now consider NephoScale for both public and private deployments."

—James Watters, Pivotal
Technical details
The main features of CloudPaaS include:
• an extendable architecture designed to support rapid change and growth
• standard frameworks and runtimes: Ruby, Python, PHP, and Java/Spring available via buildpacks
• MySQL and a selection of other open-source application services
"In the development of CloudPaaS, NephoScale chose to partner with Altoros, a leading Cloud Foundry systems integrator and consulting firm," noted Bruce Templeton, CEO at NephoScale.
"Looking beyond this beta release, developers will appreciate the flexibility and ease-of-use of our public on-demand version of CloudPaaS and enterprises will find enormous value in our private version. NephoScale's CloudPaaS will be one of the industry's first fully managed, 24/7 supported, SLA-backed private PaaS offerings based on Cloud Foundry 2.0."

—Bruce Templeton, CEO, NephoScale
NephoScale aims to "bring a full suite of integrated high-performance capabilities" to the cloud market, according to the official announcement.
"With the addition of our new NephoScale CloudPaaS platform-as-a-service offering, we are able to provide customers an easy way to get started developing, testing, and deploying their apps," said Telemachus Luu, CTO of NephoScale.
"This new service allows us to accommodate strong customer demand for a low friction way to quickly deploy apps in the cloud, while also providing a seamless path to our NephOS IaaS cloud platform when customers need maximum visibility into the underlying infrastructure or want access to high performance on-demand bare-metal servers."

—Telemachus Luu, CTO, NephoScale