Data Integration in Hybrid Clouds: Infrastructure, not Only Information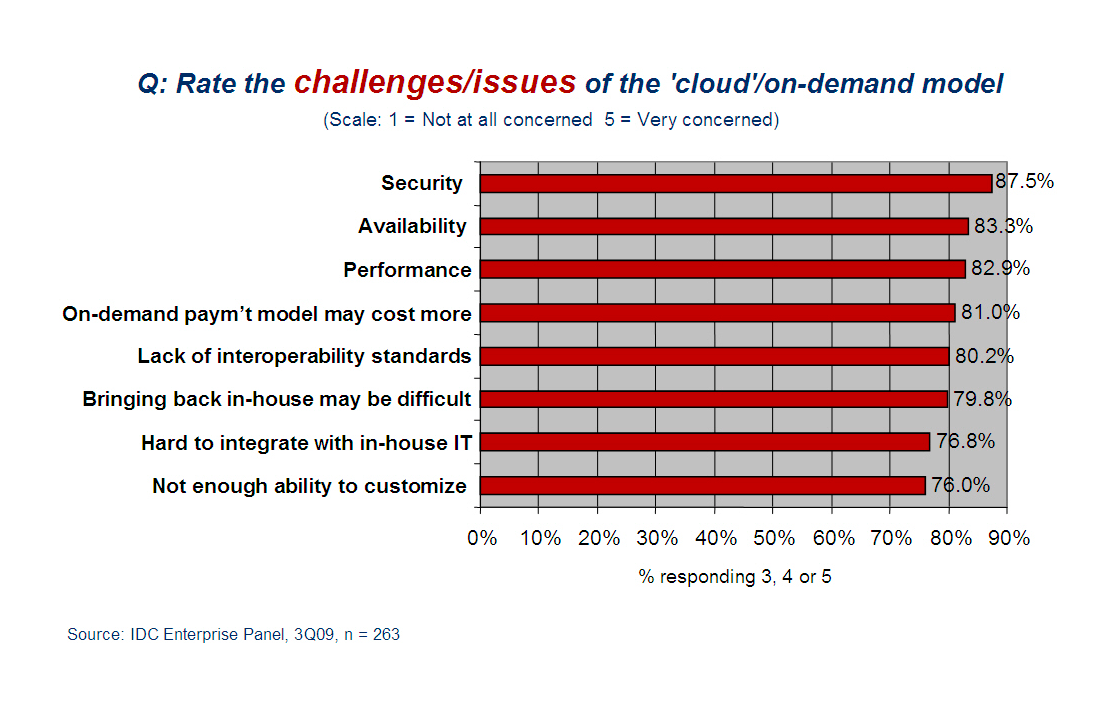 When moving data between public and private clouds, thorough attention should be given to the safety of information and the availability of platforms it is hosted on.
(Featured image credit)
Enterprises are still afraid to share data
Data integration in the cloud is one of the top reasons companies are uncomfortable with moving their data and applications off premises. Many businesses are concerned about security issues and cannot bear a thought of storing their data with third-party providers. This year, however, we see that the situation has changed. As major IT players move their integration solutions to the cloud, many organizations have overcome their fears and are willing to join the current trend.
Hybrid clouds are the latest buzz in the industry. This architecture allows you to utilize a combination of private and public clouds, sharing the processing load between them. Unfortunately, businesses often do not consider the need for data integration as a crucial part of hybrid cloud solutions. However, this can become a challenge.
Some IT analysts even state that hybrid clouds will require organizations to employ a full-time data integration (or system integration) specialist. That's because hybrid clouds are not only about application integration, but also about infrastructure integration. A successful infrastructure integration strategy should be able to incorporate on-premises and hosted systems to enable consistent processes and resource management, which is a pretty tough task.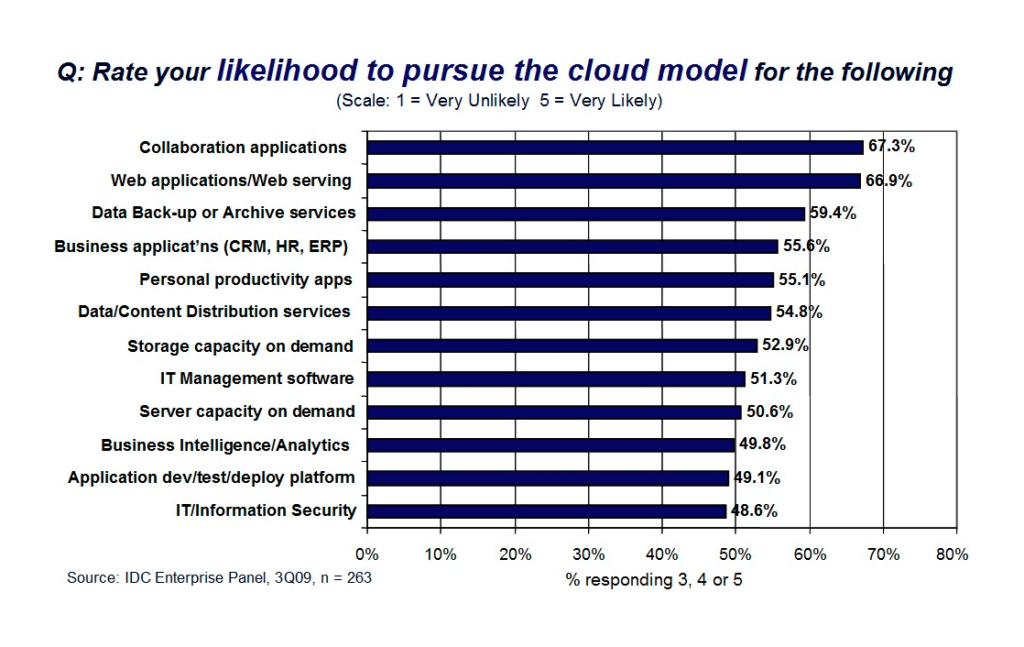 The systems most likely to be run in the cloud (Image credit)
The issues that may arise also include compliance—data in the public cloud should be stored according to the same (or similar) privacy protocols as on premises. So, one should pay close attention to this when both choosing a cloud provider and building a data integration / synchronization solution.
Availability and performance matter
When integrating data in a hosted scenario, you also have to keep in mind that you are extending your private cloud infrastructure out to public cloud providers. It means that you need to create a solution that allows data to be moved seamlessly—and securely—between private and public clouds. Apart from the regular data integration issues, such as aggregation from multiple sources, you also need to keep in mind the solution's performance in the public clouds you've chosen and their SLAs.
Why care? Latency influences the ability to transfer data in a timely manner. It is especially crucial to ensure the public and private clouds share data without affecting the speed of one another—to deliver information to business users when they need it (e.g., for their BI reports). Accordigg to last year's IDC survey, performance and availability are in the top three concerns for the cloud model—alongside security.
With all these challenges in mind, IDC also revealed that the top three types of software most likely to be deployed in the cloud are collaboration systems, web-oriented applications, and data backups.
Though data integration in hybrid clouds is definitely a trend today, there are still some challenges for applications and processes to seamlessly move information between private and public clouds. However, when implemented properly, hybrid clouds can allow corporate users to collaborate more efficiently, access their critical data from anywhere on the web (say, in the field), as well as facilitate backups and logging.
For more on solving data integration issues when moving to the cloud, read our article on the topic.
Further reading
---
The post is written by Katherine Vasilega with contributions from Alex Khizhniak.