Consolidating Apps and Data to Cut Operational Costs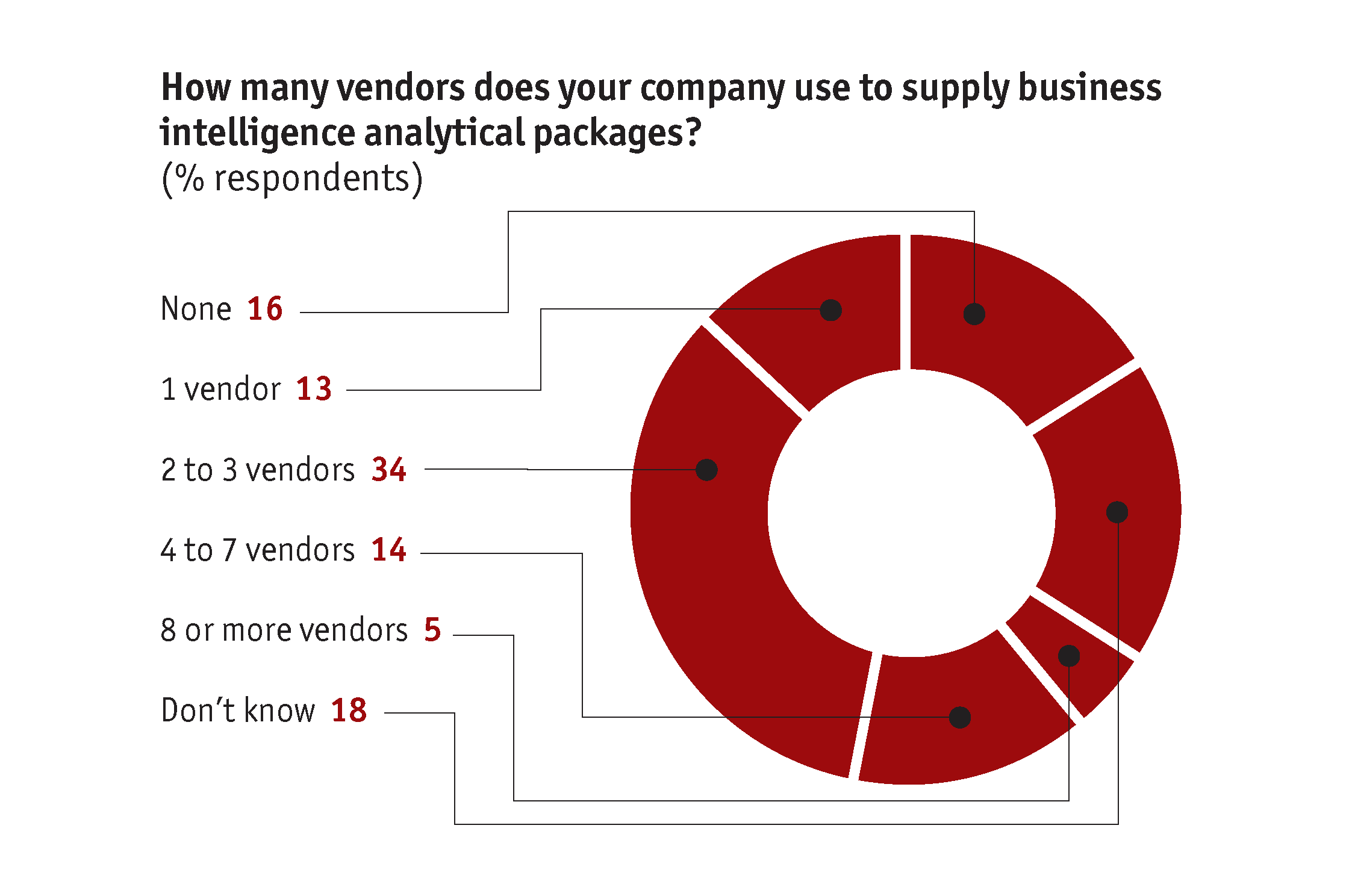 Eliminating unnecessary applications has many benefits, but how do you decide what to remove? Here is some advice from the industry experts.
Find value in your apps
It's a common thing for an enterprise to have multiple applications working with business-critical information. On average, a data warehouse gathers information from 12 distinct sources, according to a TDWI survey. The Economist Intelligence Unit also found that, for business intelligence suites, 34% of the companies utilize software from 2 to 3 vendors, while additional 14% of respondents rely on applications from 4 to 7 providers.
So, some day, here comes the time to consider consolidating enterprise systems and to maybe remove some of them—to simplify data integration, cut costs, and improve business agility. In particular, Ted Friedman of Gartner noted in April that rationalizing data integration tools can save companies more than $500,000 annually.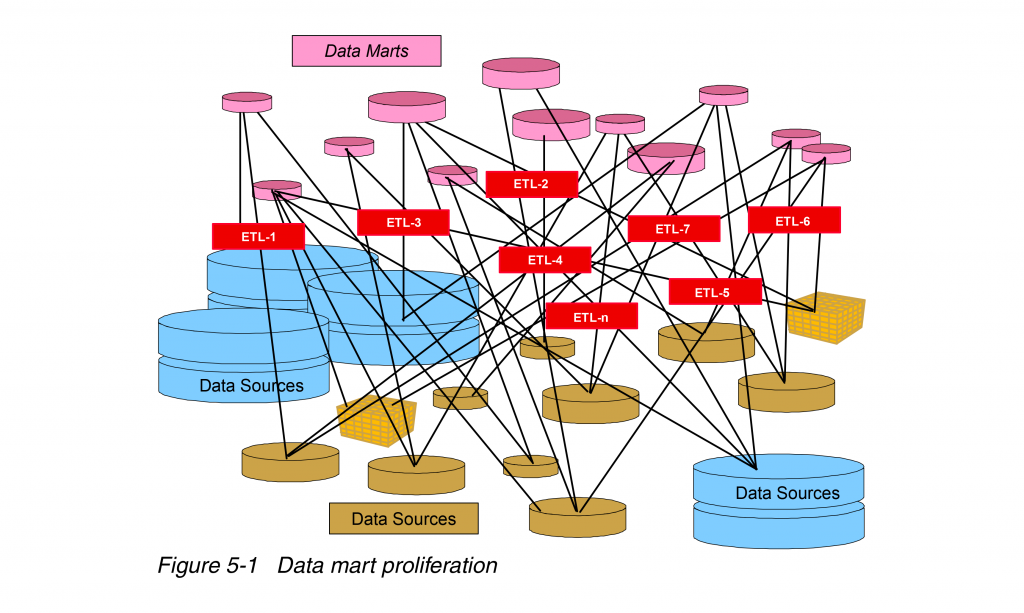 The consequences of data duplication (image credit)
The question is, which applications should stay and which should be dismantled. Such decisions don't usually come easy and require a lot of preparatory work, as well as the right strategy. According to Gartner's principles of application consolidation and expert advice I've found at SearchCIO.com, several steps should be taken to make the right decisions and ensure the success of the project.
First of all, Phil Murphy, an analyst at Forrester, suggests CIOs need to look at all their applications and ask, "Why are we doing all this?"
"Application portfolios are being overloaded with 40 years of adding applications and not taking anything out, and [CIOs] can't tell you what's in the bucket exactly, only that it costs more than they want it to." —Phil Murphy, Forrester
This initial strategic step includes asking yourself questions about the value of applications used in the company, their functions, the ability to support them in the long term, etc.
Consolidate data
Going further, Jeff Kadlec, IT Director at Ridley, recommends looking for redundancies and noncompliance to corporate requirements. The steps may include:
Searching for sources of data replication.
Creating strict standards for "data definitions, technologies, and application sets" to be allowed within the enterprise, eliminating the ones that do not fit.
Deciding which data is important. Though tricky, this decision will help to define the applications to keep or to get rid of. So, the choice should be done from the data point of view, as the goal of consolidation is to provide better data quality, having more consistent data views and dimensions from less applications to simplify data integration and business analytics, according to Jeff.
"What impact will bringing old [data] into that system have, and what effort will it take to massage that information in the new repository to get it to meet what you want it to do? Sometimes, it's better to simply do some reentry of data; in other cases, you will have to massage it and clean it." —Jeff Kadlec, Ridley
Earlier, numerous studies found that enterprise data and applications operate in silos, indeed, while different departments within the same enterprise have different approaches to data integration, and there's a room for improvement there.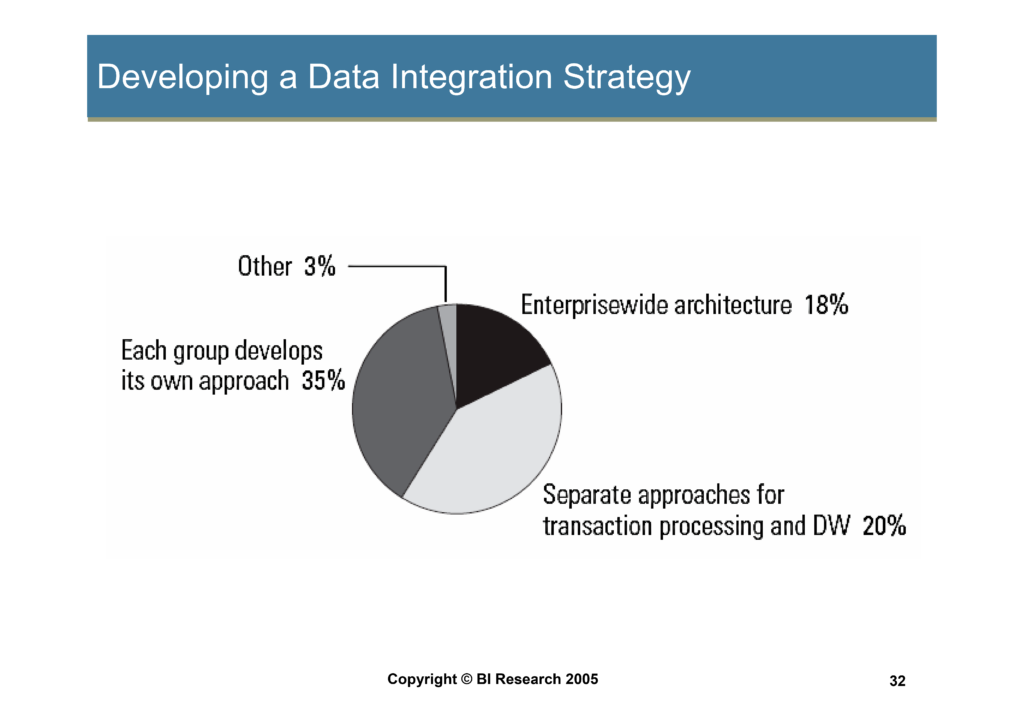 Within the same enterprise, there are different approaches to data integration (image credit)
You will still need to consider the consequences of removing each application, but this methodology should help you focus on the most important points.
Evaluate business processes and finance
There's also the phase essential from the financial point of view—analyzing the cost of system support compared to business value of each application. Such analysis will help to make the right decision on what application to keep, and what to stop using. Furthermore, the company may discover the systems with low business value but requiring costly maintenance. Here, some spendings can be cut.
Still, before removing any application, it's wise to make sure nobody needs it; otherwise, add the functionality to other systems before replacing the old app or leave it as is. Each consolidation initiative should define the sources of savings but do not harm.
"If the business department is making $10 million using this application, even though it costs more than other applications to support, is it a smart move to replace it or disrupt a money-making business process?" —Phil Murphy, Forrester
However, not only the needs of data integration should drive application consolidation. Gartner's VP Analyst Andy Kyte recommends that any activity like that should be the responsibility of both business and technical sides. As an example, in his report, he warns that a manufacturer can have separate software systems at its facilities because of different production models and processes, which may not require consolidation.
"To be successful, application consolidation initiatives must be led by business managers with IT support." —Andy Kyte, Gartner
Finally, of course, the critical data should be backed up, since, as soon as the application is removed, all the information will be lost.
Further reading
---
The post is written by Olga Belokurskaya with contributions from Alex Khizhniak.