2003 in Review: A New Office in the Boston Area and New Projects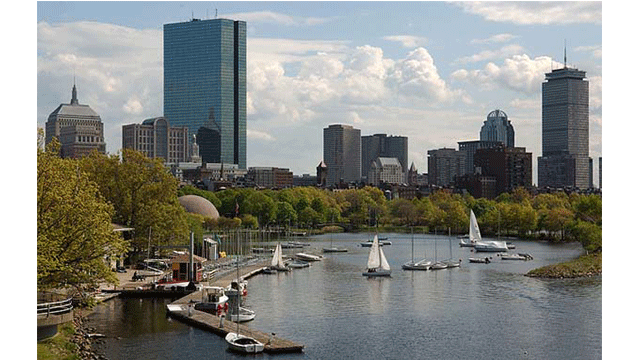 Learn about our latest achievements, including the opening of a new office, signing a real-estate contract, participation in the Outsource World exhibition, etc.
The highlights of 2003 at Altoros
Chicopee, MA—On December 1, 2003, Altoros opened a new office in Chicopee, MA. The main focus of the new facility is providing industry-specific application development and outsourcing services for the finance, insurance, and healthcare industries.
According to Renat Khasanshyn, Sr. Account Executive at Altoros, businesses have not been well served by the industry-specific outsourcing companies. Many of today's e-business solutions are weak and expensive, with limited functionality and connectivity to core business data. Altoros intends to address this issue by providing financial services, insurance, and healthcare organizations with high-quality applications at a great value. In order to reduce total cost of ownership, Altoros can outsource project development at client facility (on-site), at our US office (off-site), or outsource offshore at Altoros's development facilities in Minsk (Belarus) and Russia.
"To meet individual client needs, we recommend to use one, two, or even three of these outsourcing options to obtain quality, flexibility, and rapid time-to-market solutions. We want our clients to concentrate on their core business: compete, win, and grow."
—Renat Khasanshyn, Altoros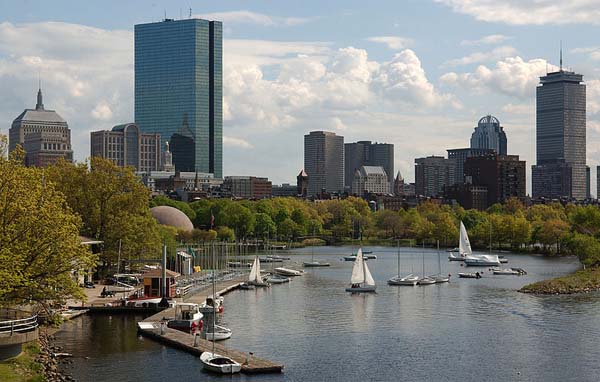 Boston's Back Bay neighborhood (Image credit)
Below are some other significant events that happened at Altoros in 2003.
A B2C multi-lingual marketplace
On November 20, 2003, Altoros successfully completed the development of the B2C multi-lingual marketplace for a Belgian customer.
A corporate website for Florida-based Human Capital System
Tampa, FL—On November 7, 2003, Altoros successfully completed the development of the new corporate website for Florida-based Human Capital System Inc.
An e-commerce app for TomCat Guides's B2C portal
On September 26, 2003, Altoros has been awarded a contract by TomCat Guides Inc. to develop a custom e-commerce web-based software application to be used in TomCat Guides's B2C portal.
A real-estate software development contract with AULODEK
Tampa, Florida—On May 9, 2003, Altoros signed a software development contract with AULODEK, a major real-estate consulting and e-business company based in France. AULODEK offers to corporate real-estate customers and private investors an opportunity to successfully invest in commercial and residential e-business on major European markets and worldwide.
Altoros has been hired to help AULODEK with their information technology development initiatives. One of the key objectives of the engagement is to develop an e-commerce solution for AULODEK. Due to the rapid growth of AULODEK, achieved in part through acquisitions, there has been a proliferation of different business systems throughout the company.
The mission of Altoros is to establish and develop B2C portal and reach the business goals, deliver faster service, increase customer satisfaction, and better profitability. Altoros will help AULODEK to develop a solid web presence, giving a consistent corporate image for its new venture. Future plans call for developing e-commerce and customer service functionality on-site.
"We are thrilled that AULODEK has selected us as their IT outsourcing partner. We look forward to help them with IT and e-business development initiatives leveraging our expertise and innovative approach in software and web development for the Real Estate industry and new analytic business models. We hope to be able to make a key difference to their business." —Renat Khasanshyn, Altoros
A premier travel distribution technology trade show
On March 11, 2003, Altoros attended the premier trade show and conference for buyers, sellers, and users of travel distribution technology in Tampa, FL.
Taking part in the Outsource World exhibition

During January 21–22, 2003, Altoros dedicated its delegates to take part in the "Outsource World" exhibition that was held in New York.
We are looking forward to the next year and new promising projects.
Further reading