The Role of a Data Steward in Data Integration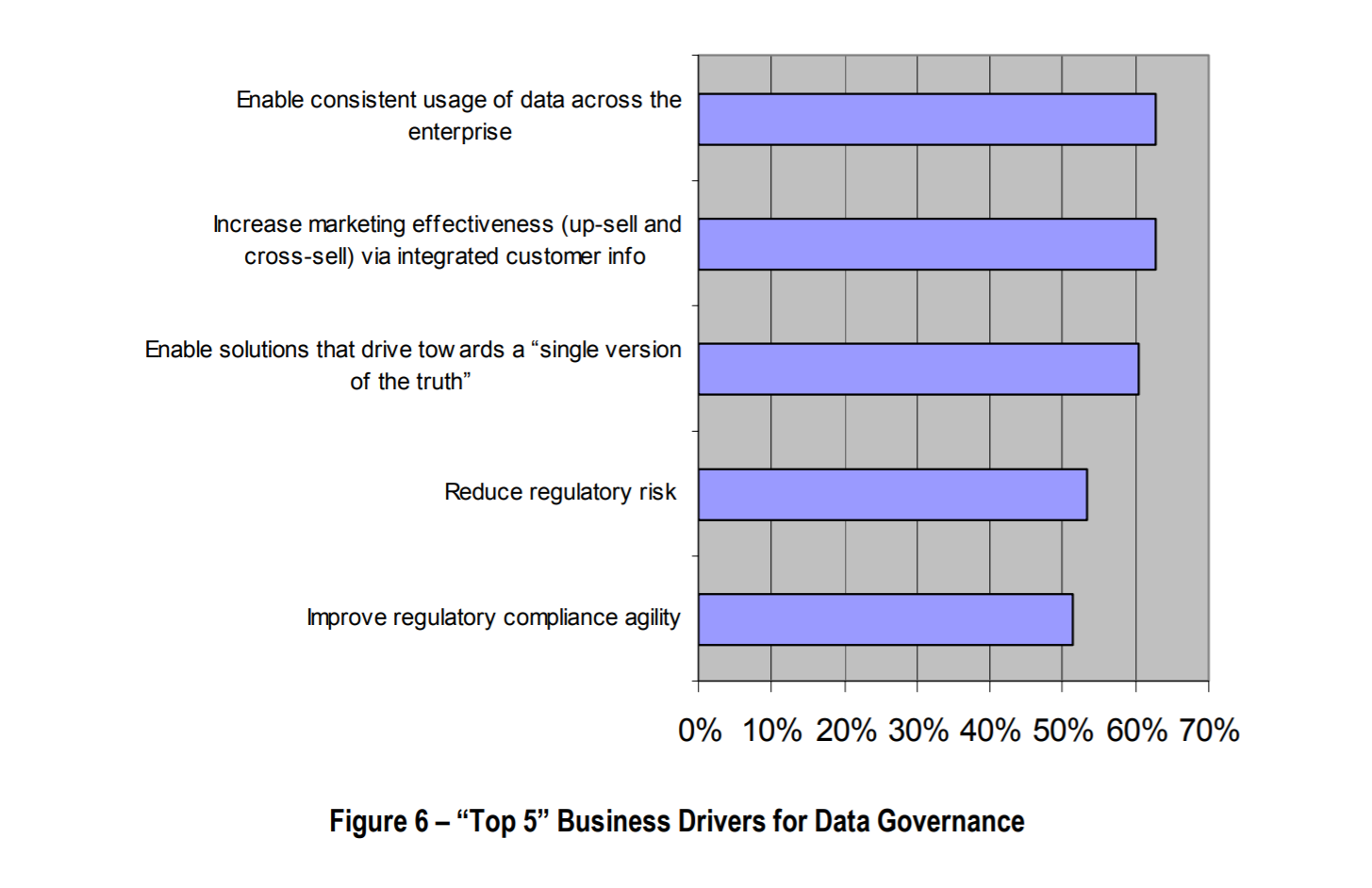 A dedicated integration expert can improve your data governance strategy—and the quality of your information, as a result.
(Featured image credit)
Stop accusing IT for dirty data!
The amount of data gathered from different sources can quickly become overwhelming. For effective data integration and business operation, all this data must be maintained and governed. In this scenario, IT is the easiest to blame for drawbacks and holes in your data, that's no news.
Whenever you don't get the results and the information you need (provided your business processes are set to present you with quality data), you naturally start looking for someone or something to blame. And, of course, IT seems to be the perfect scapegoat. Little do we realize that the problems lie in the business, not in IT.
The thing is, many organizations associate data with IT, considering it a part of engineering activities and don't realizing the gap between the two. Ted Friedman, VP Research at Gartner, suggests a solution that should keep the blame off of IT and cause less data quality problems.
"Business needs to be in the driver's seat," Friedman said. "At the moment, we feel that the focus on the topic is way, way too much in the IT camp."

To advance data quality, Friedman suggests the use of a data steward, who is responsible for benchmarking current levels of data quality and measuring the impact on the business of bad data. The data steward looks at the data transfer processes, making sure, for instance, that the data passes through as few people as possible.

Data stewards will come from a business background, but have good relations to IT, Friedman said. They will only be effective if they are held accountable for their progress and receive bonuses for meeting quality targets.
What can a data steward do?
Data stewards do not own the data for themselves and do not have complete control over it. Their main role is just to ensure that data is accurate and that it passes the quality standards agreed upon by the company. They perform their duties before, in the course of, and after data integration, which helps to maintain the information in the long run.
To be productive, data stewards need to work together with database administrators, information architects, and others involved in data management across the organization. Aside from technical skills, a data steward should have a clear way of communicating issues and ideas during the data integration process.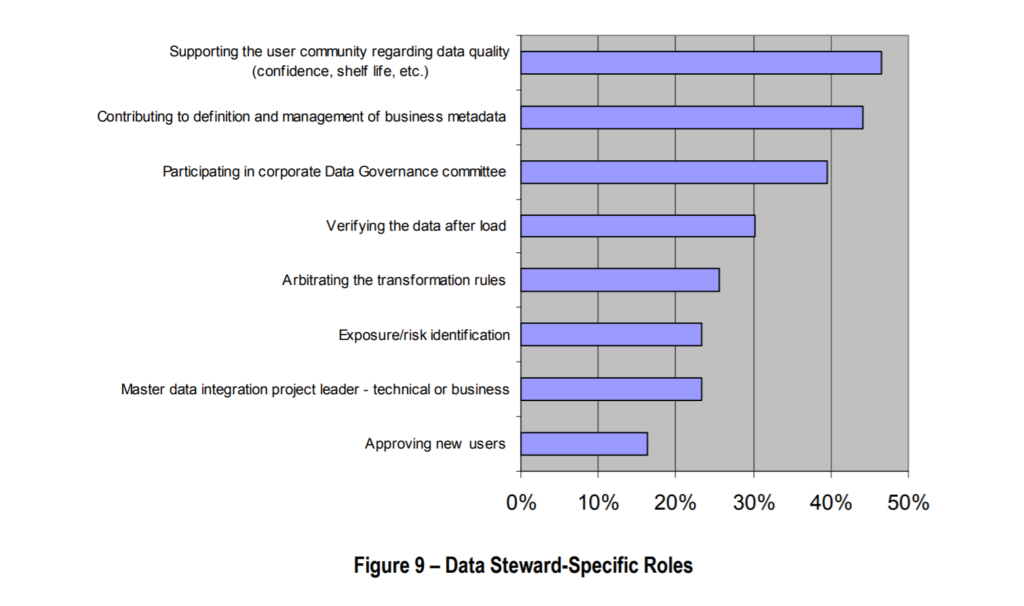 (image credit)
Responsibilities of a data steward include but are not limited to:
• Ensuring that the new data doesn't overlap any existing, contradicting data
• Looking for possible errors in the data structure
• Ensuring that the data is error-free
• Data warehousing
• Approving the consistency of data
As you can see, data stewards are accountable for enhancing data quality. Their primary role is to ensure that the data governance goals of a company are met. The focus on data governance is essential when the company has to implement a successful data integration strategy and use it for analysis, reporting, and decision-making.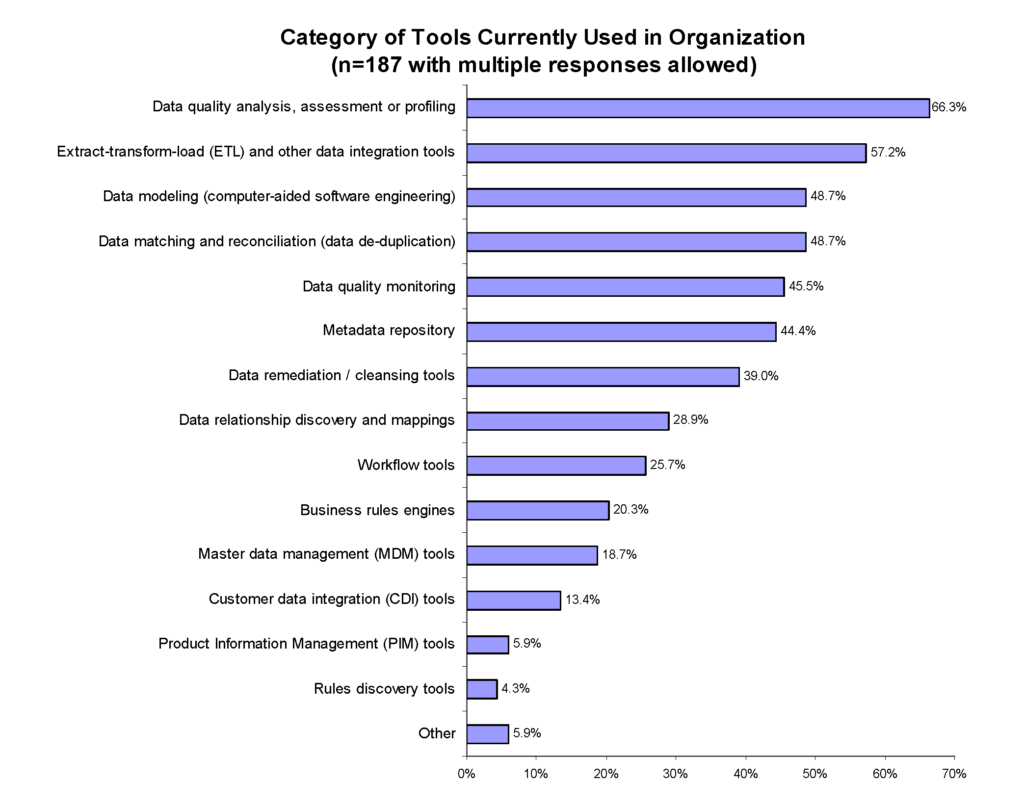 The tools used for data governance (image credit)
At the same time, a CDI Institute report (2006) discovered that "large numbers of high-ranking managers recognize poor data governance as a problem…Yet only 38% have dedicated stewards." On top of that, over 50% of respondents admit their data governance policy is not documented or communicated clearly. Half of the survey participants do not measure data governance against formalized KPIs.
So, there's still room for improvement, and a dedicated data steward could help to address this.
Further reading
Related slides
---
The post is written by Katherine Vasilega, Alena Semeshko, and Alex Khizhniak.