South Korea Adopts Cloud Foundry as Its PaaS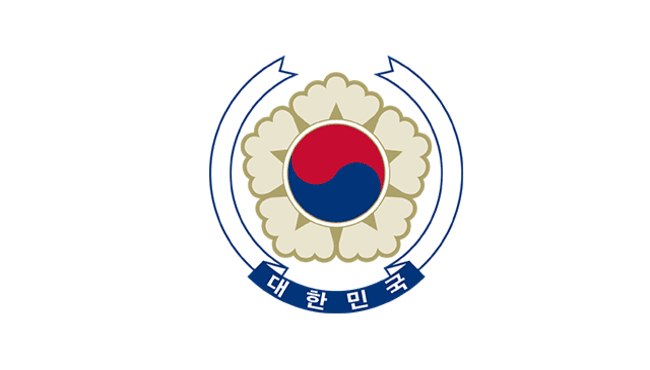 The government's ongoing eGovFrame initiative brings numerous benefits to the nation, even as the notion of open source faced resistance.
Why read this?
eGovernment has been a popular topic and focus among enlightened governments for some time. Now, one of the world's most advanced technological nations has chosen Cloud Foundry as its platform to deliver services to its 50 million citizens.
Open innovation is leading to a knowledge-based and knowledge-driven IT culture within the complex activities of a national government.
All stakeholders must be engaged, even if it takes time. Development and operational activities should run concurrently, in a dynamic environment with no margin for error. Providers of government services do not have the luxury of delivering flawed products or serving different segments of the population unequally.
Serve as platform for ongoing eGovFrame initiative.
An example of a successful national eGovernment initiative in a technologically advanced nation.
South Korea has a population of 50 million people, and has the 13th largest economy in the world.
South Korea is among the world's most technologically advanced nations, having risen from impoverished status over the past 40 years.
The news flash below is a culmination of a longer process by agencies within the South Korean government to work with Cloud Foundry as the platform within its ongoing eGovFrame initiative.

South Korea has one of the world's most advanced IT infrastructures. Its focus on technology has, no doubt, been an important factor in the nation's socio-economic growth over the past few decades, as it transformed itself from a struggling, developing nation to one of the world's more vibrant places.

Thus, it is gratifying—and not surprising—to see the South Korean government embrace Cloud Foundry as part of its eGovFrame. As Watters notes, the government—in the form of its Information Society Agency (NIA as rendered in acronymic form)—has decided to join the Cloud Foundry Foundation as a Silver Member.

As the project has progressed, "the success of South Korea's eGovFrame project provides evidence of the ability of OSS to improve system development quality," according to the authors of a detailed paper on the project. Benefits have included:
Reduced vendor lock-in
Increased software reuse
Greater bargaining power for IT users with vendors
Standardized eGovernment interfaces for customers.
The eGovernment software development framework
The detailed paper referenced above was published in June 2013 by MIS Quarterly Executive, and describes a software development framework that serves as the basis for eGovFrame. The project had been launched in 2008, under the direction of South Korea's National Information Society Agency (NIA) and the Ministry of Public Administration and Security (MOPAS).
MIS Quarterly Executive is published by the Kelley School of Business at the Indiana University. The eGovFrame piece was authored by Sojung Lucia Kim from South Korea's National Information Society Agency and the National University of Singapore, and Thompson S. H. Teo from the National University of Singapore.
The article defines a software development framework "as comprising a particular set of rules, design patterns, interfaces, libraries of modules and tools that facilitate software development, maintenance and reuse," the authors write. "Specifically, a development framework enables software developers to develop quality software efficiently."
"Moreover, software developers can easily maintain software developed by others because it is easy to understand the role, function or position of a specific module in the developed software."
The authors list the key benefits of framework-based software development as including:
Enhanced development productivity
Increased component reusability
Increased interoperability by using standard interfaces
Standardization of development source code.
Resistance, then progress
The South Korean government recognized there was "a clear need for a standardized development framework for its e-Government projects," the paper notes, even in the face of "significant resistance from various stakeholders."
Smaller vendors were concerned about vendor lock-in from larger vendors participating in developing the framework, and larger vendors were concerned that the scope of the job—envisioned as comprising more than 3 billion lines of code—would overwhelm smaller vendors. Other concerns were expressed about the government meeting its payment obligations for the project.
"After several rounds of heated debate among various stakeholders, it was suggested that this concern could be mitigated if all source code and the architecture were opened to all vendors," the paper notes. "However, there was no precedent of government agencies opening their source code to the public. It seemed to be a risky and radical approach."
A survey among developers found enough positive results for the project to proceed, albeit under the government's Department of Standards, which was led by a director with experience serving on the OASIS13 Technical Committee. "She strongly believed that collaboration based on standardized processes could foster innovation as well as the integration," the paper's authors write. "This belief was articulated in the form of an open innovation strategy, which encompasses open sourcing, open processes, open outputs, and an open ecosystem." (The following picture illustrates this thinking.)
Lessons being learned
Cloud Foundry is the platform of choice within this framework and ecosystem. Its use, along with the experience of developers in other aspects of the project, has led to six "actionable practices," outlined in the paper as follows:
Actionable practice 1. Development framework ecosystems must involve key stakeholders as well as emphasize the benefits of working together and sharing information throughout the ecosystem.
Actionable practice 2. Open innovation (or management by consensus) is essential for building a development framework ecosystem.
Actionable practice 3. Development framework ecosystems need to expand to facilitate vibrant operation.
Actionable practice 4. The development framework and applications should be implemented concurrently.
Actionable practice 5. Building a knowledge-sharing culture is essential for the success of a development framework ecosystem.
Actionable practice 6. Once a development framework ecosystem has become established, participants should plan to evolve the framework by diversifying its services and achieving substantial economics of scope.
The framework continues to progress through a program of continuous improvement, according to the paper's authors.