Lockheed Martin Delivers Apps with Cloud Foundry in Weeks Instead of Months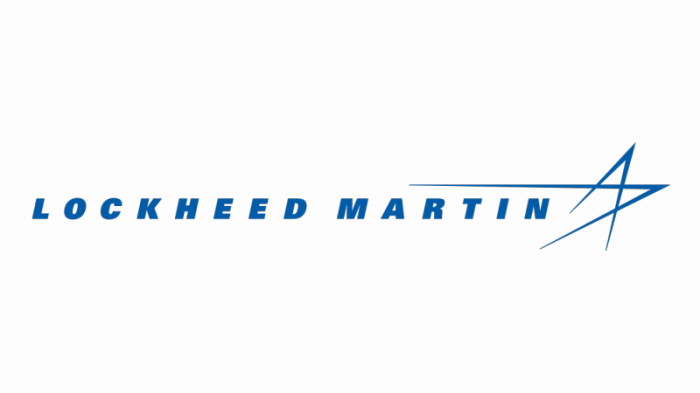 This major aerospace manufacturer and defense contractor is committed to becoming an agile, responsive organization.
Why read this?
Aerospace: Lockheed Martin
1) Creating an agile environment that provided necessary data quickly to engineers and business development teams.
2) Lockheed Martin has already developed a mobile app in 10 weeks instead of the nine months it previously would have taken.
Cultural change was a necessity to achieve technical change.
Move from a traditional waterfall software development environment to an agile organization.
Remote pairing is instituted as widely scattered teams address very difficult engineering and manufacturing challenges.
Lockheed Martin employs more than 100,000 people with annual revenues of more than $40 billion. It was formed in 1995 as a merger between Lockheed and Martin Marietta.
The company is more than a century old, dating to 1912 on both the Lockheed and Martin sides of its history.
(Note: This use case is based on a presentation at the Cloud Foundry Summit 2015 in Santa Clara, CA by , , and from Lockheed Martin.)
Lockheed Martin is a major aerospace company and defense contractor that delivers the most technologically sophisticated systems imaginable, working on problems such as transportation in the 21st century and sending missions to Mars.
Transforming such a company to become a more agile, responsive organization for 21st-century demands is not easy, but is being accomplished with the help of Cloud Foundry.
The company was formed in 1995 as a merger between Lockheed and Martin Marietta, and currently generates more than $40 billion in annual revenue. IT development teams are scattered across numerous locations, yet must work closely together in a highly secure environment. The IT department provides services to Lockheed Martin engineers, "who do 'hard' very well, so are very demanding of us," according to IT Applications Director Cecil Miller.
Driving business value
With the ongoing adoption of Cloud Foundry, IT is addressing how it is engaging with the business and now it can improve. "Our engineers enjoy designing solutions," Miller notes, "so we wanted to be intimately involved with them sooner rather than later. We've found that having a traditional waterfall shop is no longer appropriate."
As it increasingly engaged the company engineers, IT found some shadow IT and is addressing it and other processes that are inappropriate to delivering timely capabilities. It must deliver mobile applications and services, as well as a range of data integration and analytics in this data-driven company. A summary of applications change drivers is provided in the following slide: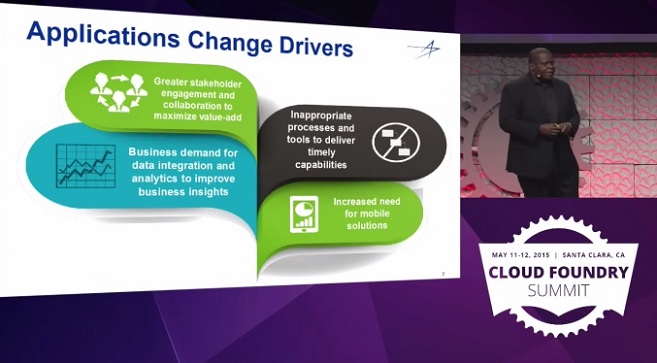 Partnering with Pivotal Cloud Foundry enabled Lockheed Martin to jump-start a new agile process, and has meant engaging engineers and other stakeholders from start to finish. The company is enabling DevOps along the way and remove a "single-threaded" approach that cannot succeed as the company stands up its PaaS development environment.
"If we were going to truly transform, we needed to abstract processes from the underlying implementation details of the infrastructure," Miller notes. "We had to challenge the technical norms of our existing culture." The familiar People, Process, and Technology approach embedded in such cultural change is reflected in the following slide: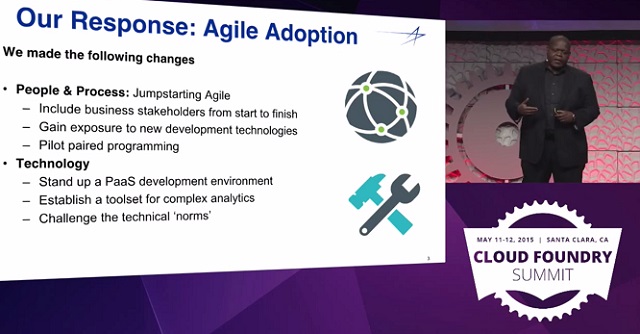 Biz Dev also crucial
Project Engineer Christine Chesnick notes that working with business development teams has also been crucial. and change was needed. "Our business development teams had a cumbersome tool that no one was using, so executives were not getting the data they needed to make decisions," she says. "Once we identified this opportunity we created a methodology by interacting daily with them. We were not going to simply have a requirements session then return in six months with a prototype."
The teams also figured out how to implement paired programming, something "that's easy to do in the lab but more difficult in a real world where teams are located in many offices," Chesnick notes.
Technical transformation
So an overall technical transformation was required, according to Systems Architect Kevin Carlson. "We had to come up with a way to transform our processes and people," he says, "we had to incorporate new network technologies, deploy new systems, new firewalls, new routing mechanisms, and thereby introduce new complexity that was not straightforward at first. We also had to introduce new operating systems," moving away from a hardened Lockheed Martin OS that was in use.
Carlson says the company viewed all this as a "risk management opportunity," as they addressed issues involving federated services, other business applications, database connections, and addressed the fundamental questions of what Cloud Foundry is and what it can do.
"We needed to embrace change and think of new processes. We needed to think smarter and faster, and try not to over-engineer. We needed to get out of the gridlock of taking the tried and true and known, and fitting it into the new environment."
A summary of Lockheed Martin's technical transformation is provided in the following slide:

A number of specific results have already ensued, including the development of an app in 10 weeks instead of the nine months it previously would have taken, according to Miller. The company has been able to stand up a secure Cloud Foundry environment, with other results and next steps as outlined in the following slide: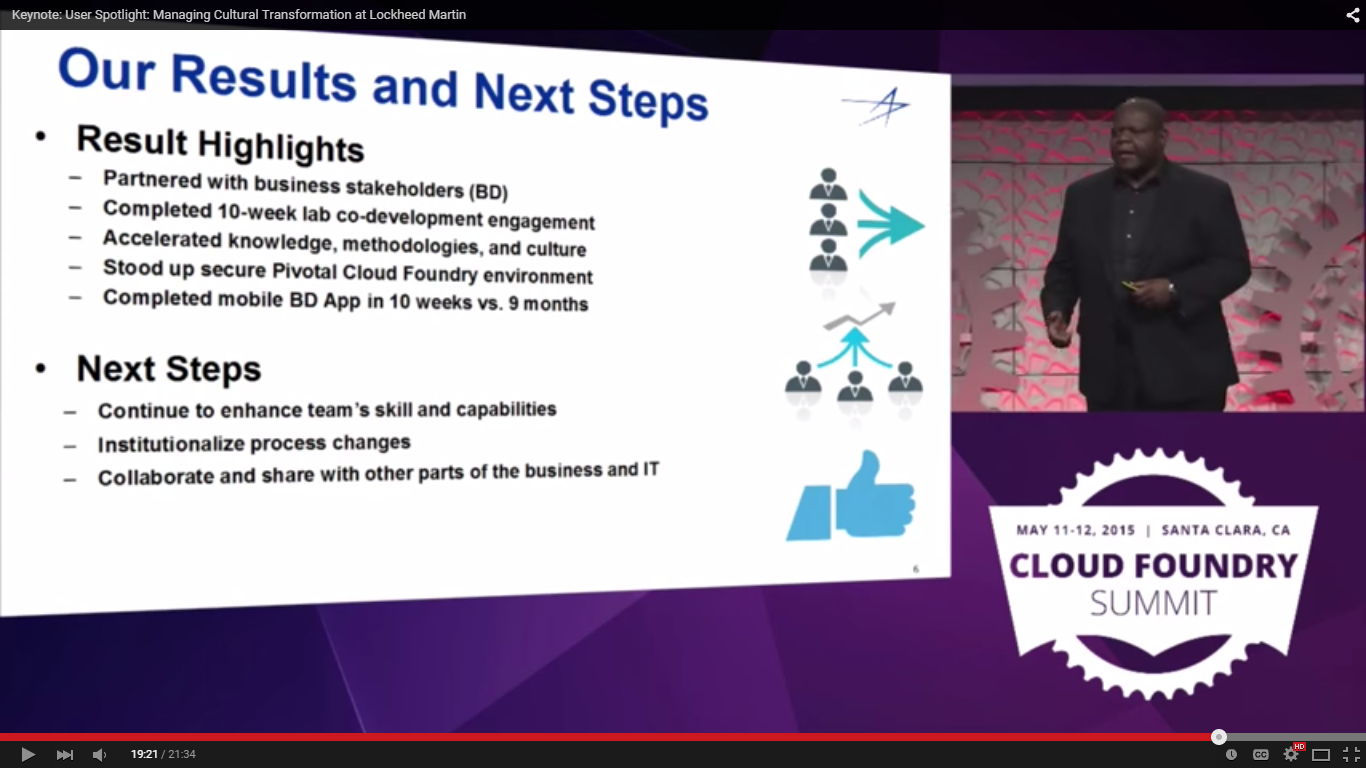 Want details? Watch the video!
Here is the original video presented at the Cloud Foundry Summit 2015 in Santa Clara, CA.