Cloud Foundry CLI: a 15-Step Online Tutorial and Interactive Demo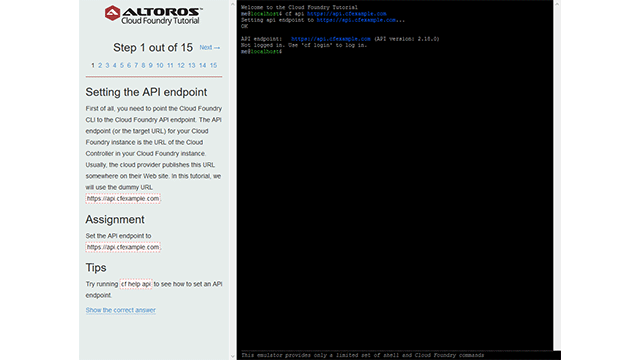 Want to better understand Cloud Foundry? Try it firsthand! Our DevOps team has created a 15-step interactive tutorial that teaches the basic CF CLI commands.
Playing with this live Cloud Foundry demo, you can learn:
how to deploy, monitor, and scale apps on Cloud Foundry
how to create instances and bind them to apps
how to set up environments, organizations, and spaces
how to use the Cloud Foundry manifest and many more
Diego will also be enabled very soon. Let us know what commands you'd like to be added.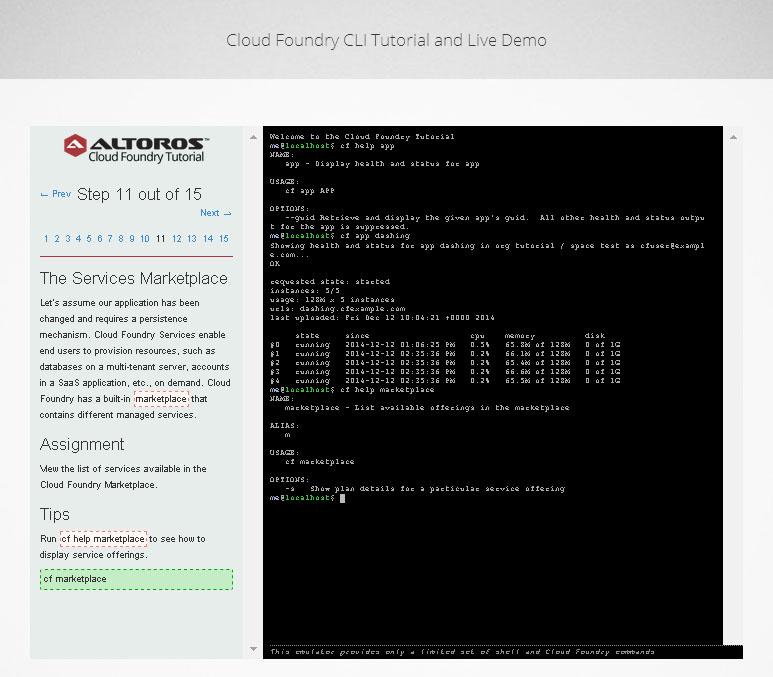 ---
Liked this demo? Subscribe to our blog or follow @altoros for further updates.