Anchora Develops PaaS for 40,000 Students in China with Cloud Foundry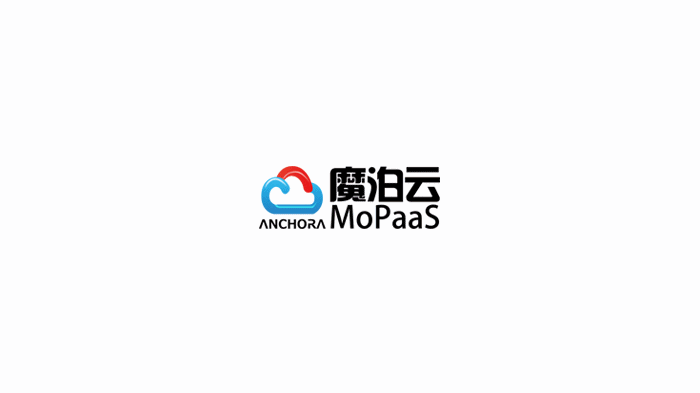 OpenStack-based Shanghai Jiao Tong University (SJTU) cloud serves large, diverse community.
Why read this?
Education: Develop a university community PaaS for tens of thousands of users
PaaS successfully deployed, working with a datacenter that has more than 250 servers
A private­-public partnership works in this case. Integrating a Cloud Foundry-based PaaS into a large university networking center.
Deploy one of the world's lagest university community PaaS networks
More than 40,000 students and teachers use this community PaaS
An entrepreneurial cloud technology company, working with a university in Shanghai that is one of the top five universities in China.
Anchora is recognized as one of the top 10 innovative cloud companies in China
(Note: This use case is based on a presentation by , Founder and CEO, Anchora, at the Cloud Foundry Summit 2014 in San Francisco. It describes work being led by Dr. Lu and by Yaohui Jin, Deputy Director, Network Information Center, Shanghai Jiao Tong University.)
The Shanghai Jiao Tong University (SJTU) PaaS is a community cloud PaaS using Cloud Foundry and built on OpenStack. It was jointly built and operated with Cloud Foundry by the Network and Information Center (NIC) at SJTU and MoPaaS/Anchora.
This community PaaS serves more than 10,000 professors, instructors, and researchers, and more than 40,000 undergraduate and graduate students. It's been designed to provide an agile cloud application platform for R&D and teaching. SJTU is considered to be one of the top five universities in China. Its NIC currently employees about 40 people, administering more than 250 servers in the datacenter.
Anchora is a leading cloud platform and services provider in China, participating in all layers of the stack.It's been named one of the top 10 most innovative companies in China, Its MoPaaS is the foundation of the SJTU university community PaaS.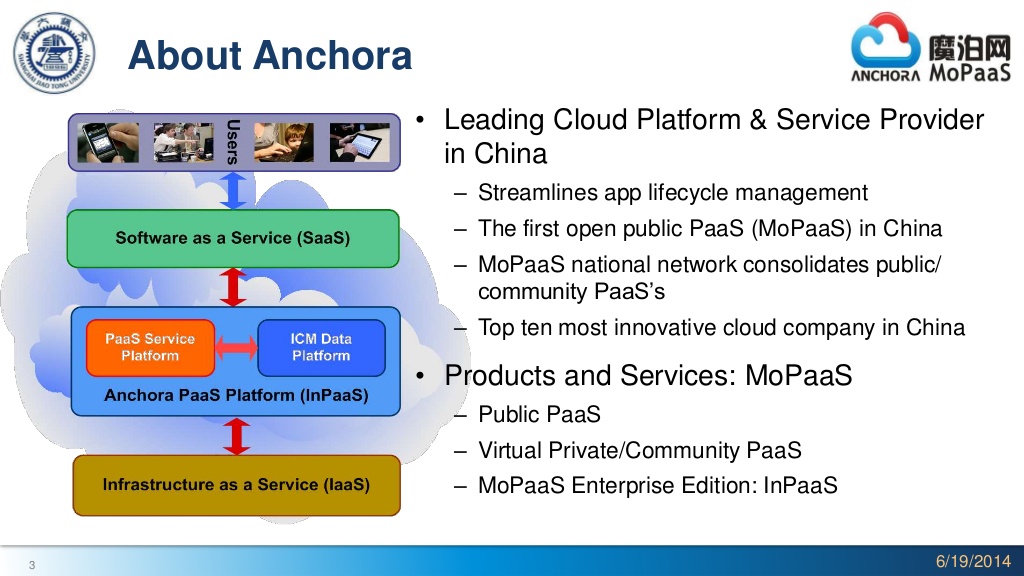 Requirements for SJTU PaaS
Research Providing research individuals and groups with a unified IT environment for research projects
Teaching A unified development/testing environment for class projects
The students develop their code on their PCs, and then deploy and test their apps on the PaaS.
The teachers monitor the students' progresses, and run and evaluate their projects on the PaaS
Innovation and Entrepreneurship The university encourages entrepreneurship, that is, an online incubator for students
As mentioned above, the university PaaS is built on OpenStack, which in this case resides at the university's Network Information Center (NIC). Some of the key technical details are provided in the graphic below: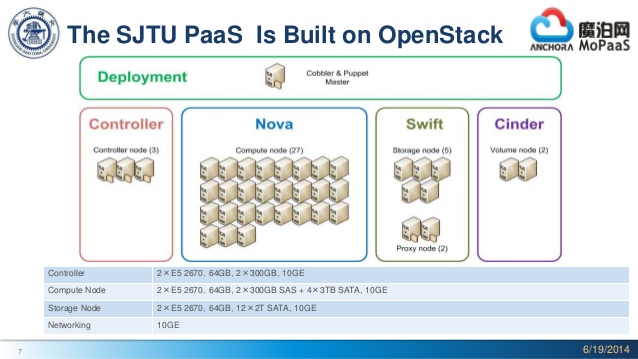 The use of Cloud Foundry in Anchora's MoPaaS solution incorporates some third­-party services, including identity management and authentication (represented in a general way in the lower right of the following schematic):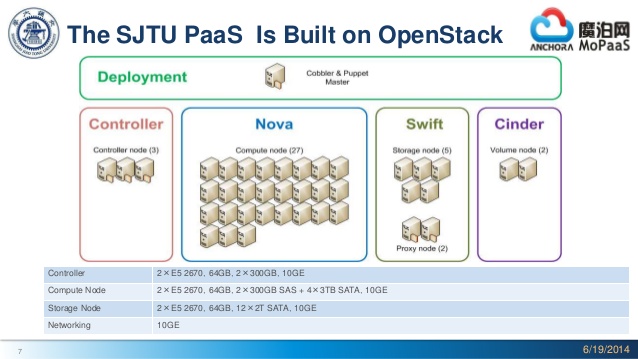 Putting it to use
There have been some fun and interesting uses of this PaaS at the university in Shangha. One was a mobile app "innovation challenge" in which 67 teams participated. A second use is by the NIC itself, which hosts its WiFi network on the MoPaaS platform:


A third valuable use involves air pollution monitoring and analysis in the Shanghai area: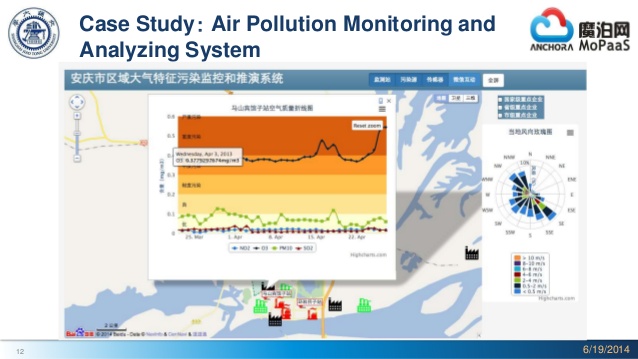 Related videos
Here is the original video presentation of this use case.
The PaaS addresses three overall needs of the university: research, teaching, and entrepreneurship. Dr. Wei­Min Lu, CEO of Anchora
Here is Dr. Wei­Min Lu describing MoPaas at the Cloud Foundry Conference in 2013:
Related slides
Here are a couple of informative presentations at Slideshare. The first is a deck of Dr. Lu's presentation in 2014.
The second dates to 2011, and outlines the Network Information Center (NiC) at Shanghai Jiao Tong University.
---
To stay tuned with the latest updates, subscribe to our blog or follow @altoros.