Evaluating NoSQL Database Performance and Presenting the Results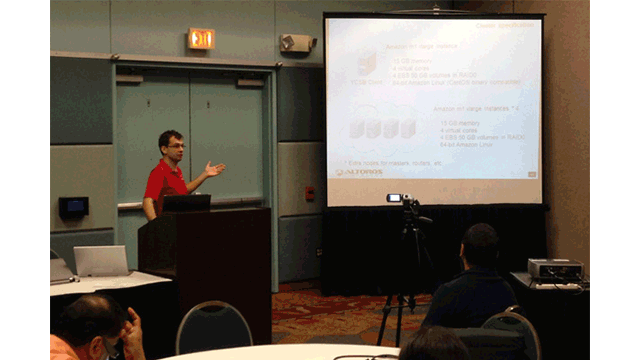 Altoros shares the results of a recent performance benchmarking, evaluating MongoDB, Cassandra, and Couchbase Server 2.0.
Meeting highlights
On January 28, 2013, Renat Khasanshyn, CEO of Altoros, presented a session "Evaluating NoSQL Performance: Which Database Is Right for Your Data?" at the Global Big Data Conference in Santa Clara, CA.
The event was dedicated to new approaches, opinions, and ideas on how to deal with ever growing amounts of data. The sessions presented by the speakers covered different aspect of the problem. In the morning, the attendees focused on the future of the big data concept, discussed perspectives, and dwelled on the issue of how big data will "cross the chasm" from experimentation to mainstream.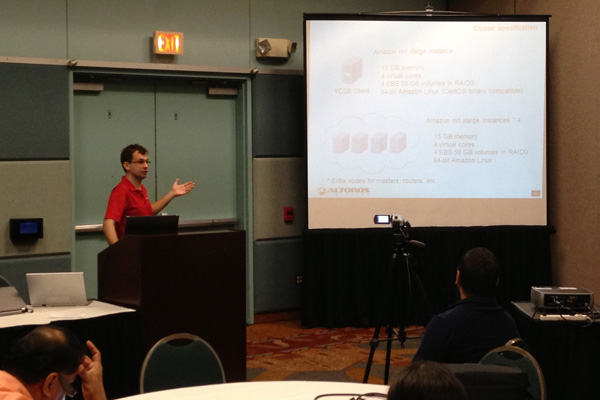 After a short break, the event continued with a panel discussion about big data analytics, its advantages, bottlenecks, ways of implementation, and real-life examples.
Special attention was given to broad opportunities and challenges that big data generates for business intelligence and machine learning projects. There even were provided 10 efficient strategies on how to deal efficiently with such amounts of data and not to become overwhelmed with it.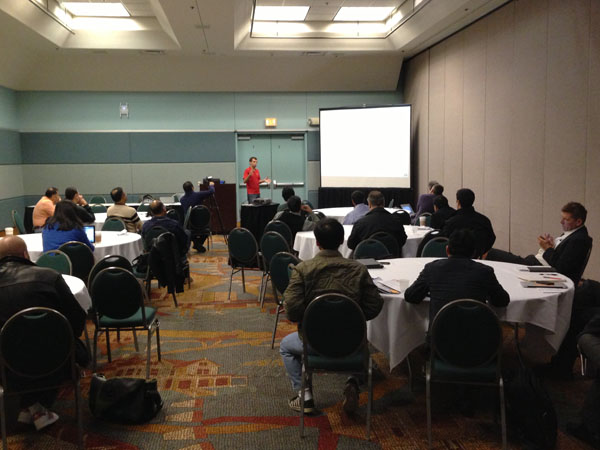 Big data tools and methods become widely used to solve practical problems in life science. This fact is confirmed by a new type of sessions presented at the event. Jim Adler from Inome spoke about "Building the Information Genome—the Graph of How We All Fit Together", and Dr. Yan Chow followed with "Big Data in Health Care."
Introducing the NoSQL research
Earlier, Altoros presented the NoSQL benchmark at CloudCon Expo & Conference вuring October 1–3, 2012. This event was a great opportunity to discuss best practices of cloud deployment and share real-life experience in NoSQL products, as well as to discover the most efficient ways of building scalable, self-serving, on-demand, and cost-efficient systems.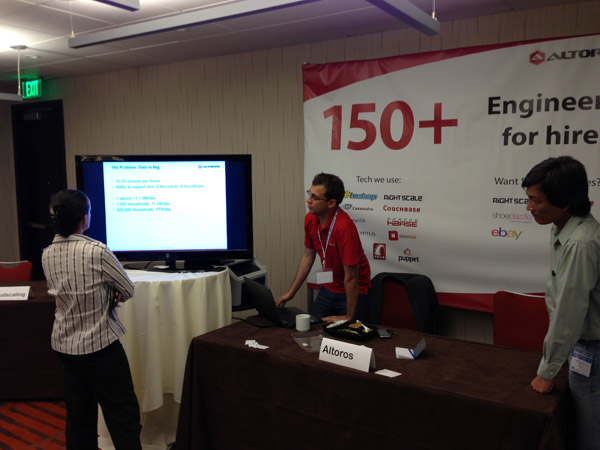 The company's Founder and Chairman, Renat Khasanshyn presented the results of the research that included performance assessment of such NoSQL databases as MongoDB, Cassandra, and Couchbase Server 2.0. He demonstrated how these databases deal with different types of loads and presented the throughput they showed on the average hardware.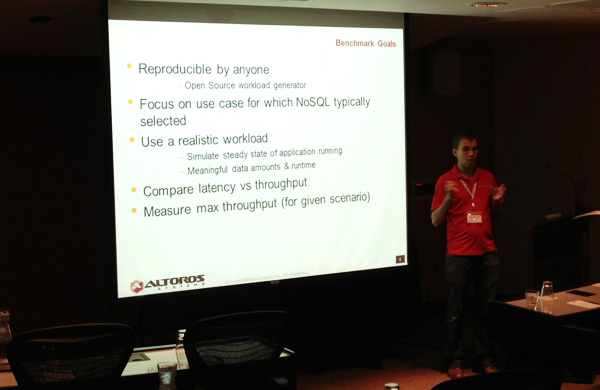 Check out this article for the detailed findings presented by Renat.
Further reading
---
The post was written by Alena Vasilenko and edited by Alex Khizhniak.