adChain Registry: Blockchain to Prevent Fraud in Digital Advertising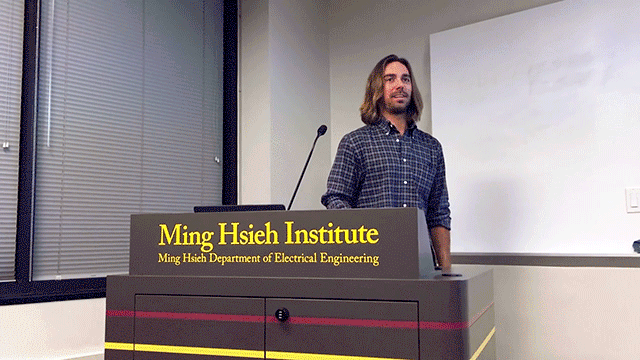 Online ad networks are prone to fraudulent actions of publishers. Blockchain incentivizes the network participants to curate lists of trusted publishers.
Billions on the line
The world of digital advertising is a multi-billion dollar industry that never really stops, because there will always be people somewhere on their computers, consuming content, and, in many cases, seeing ads. According to Magna, global spending on digital advertising reached $209 billion in 2017. This amount is expected to increase to $250 billion for this year.
In any industry where billions of dollars are being exchanged, fraud is a problem and digital advertising is not an exception. Forrester reported $7.4 billion was lost to fraud in 2016 and estimates this loss to balloon up to $10.9 billion by 2021.
At a recent Hyperledger meetup in Los Angeles, Hunter Gebron, Jon Roethke, and Eddy Muñoz of MetaX contemplated on how and why the blockchain technology can help to minimize this kind of fraud.
"The blockchain and, more specifically, cryptoeconomic incentives allow us to build a system for curating a list of the websites that offer legitimate digital advertising inventory, so that advertisers can query that list before deciding on whether to serve an ad."
—Hunter Gebron, MetaX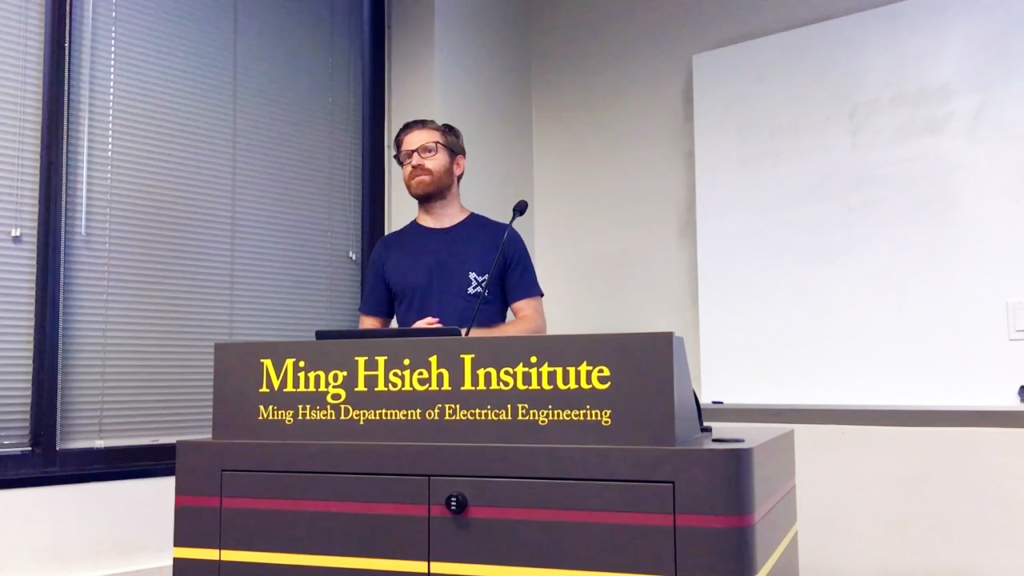 Hunter Gebron, Director of Strategic Initiatives at MetaX (Image credit)
Why blockchain?
Online ad networks provide advertisers with a list of publishers that can be trusted. These quality listing services are often centralized, raising a couple of issues:
Quality is subject to the networks' standards.
Some networks employ a pay-to-play model.
According to Jon, online ad networks that employ such methods are prone to fraud, especially the pay-to-play model to create lists of publishers. These lists are vulnerable to "dirty infiltration" by malicious publishers, since money is the only barrier to joining. When this happens, potential digital advertisers who use these dirty lists can fall victim to domain or website spoofing and ad fraud bots.
By using blockchain tokens to create a decentralized list of trusted publishers, no single entity will have sole control. Instead, the decentralized list is owned and curated by every blockchain token holder on the network.
In this scenario, keeping the registry free from fraudulent domains is in the interest of all the participants. The reason is that the value of a blockchain token used to fuel the network, as well as the registry itself, is tied to the quality of the list. The value of a blockchain token used to fuel the network, as well as the registry itself, is tied to the quality of the list. The higher the quality is, the more likely digital advertisers will use it to place ads. As the number of ads increases, so does the value of the blockchain token.
"What we're trying to do, and why we're using blockchain, is specifically to create a list of these curated publisher domains. This may seem like a simple solution where you don't need a blockchain and there are lists of quality publisher domains that already exist. However, we found that these lists are typically centralized and are owned by certain companies, and these companies have their own set of incentives." —Jon Roethke, MetaX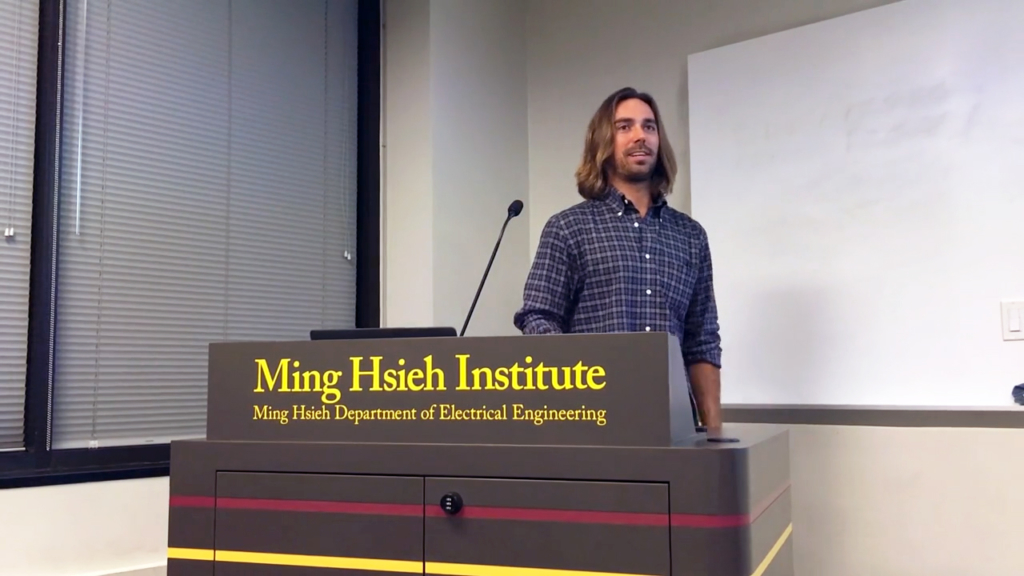 Jon Roethke, Blockchain Product Manager at MetaX (Image credit)
adChain Registry for jostling fraud
Using blockchain in an attempt to battle fraud in digital advertising, the MetaX team developed adChain Registry—a solution that creates a list of trusted online publisher domains. Pioneered by MetaX alongside with ConsenSys, the delivered platform represents a token-curated registry, which relies on a community of token holders to maintain it. adChain Registry uses Ethereum-based smart contracts, which employ tokens known as adTokens to operate.
According to MetaX's blog, the process of listing a new publisher can be broken down into three steps:
Applying. Anybody can apply a website to the adChain registry, if a minimum deposit of adTokens and the URL of a new domain are supplied. If a domain makes it through the duration of the application phase without being challenged, it gets added to the registry.
Challenging. Similar to the first step, anybody can challenge an application. This can be done by matching the same minimum deposit made by the applying domain.
Voting. Once an application is challenged, the voting phase begins. During the vote, community members can vote to support or oppose the domain being challenged. (Note: adChain Registry uses a token weighted voting system called partial-lock commit/reveal voting.)

If the majority of the votes are in support of the new domain, then it gets added to the registry. Likewise, if the majority of the votes are opposed, it gets rejected.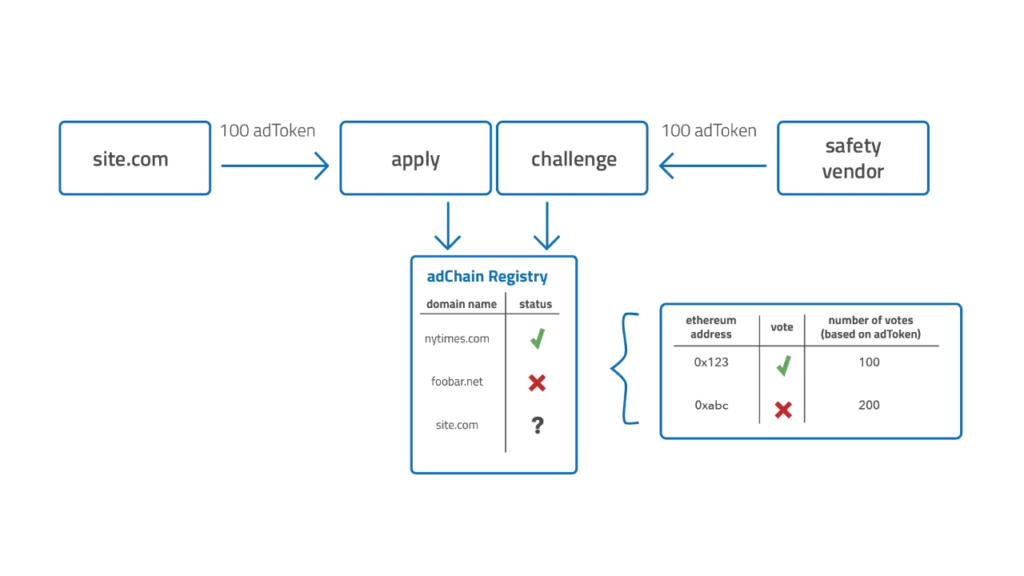 adChain Registry voting (Image credit)
All participants—applicants, challengers, and voters—can earn adTokens as dispensation rewards for winning a majority vote. If an applicant wins the vote, then the dispensation is taken out of the challenger's minimum deposit. On the other hand, if the challenger wins the vote, then the dispensation is taken out of the applicant's minimum deposit.
Voters on the winning side also receive a portion of the dispensation reward based on their token weight.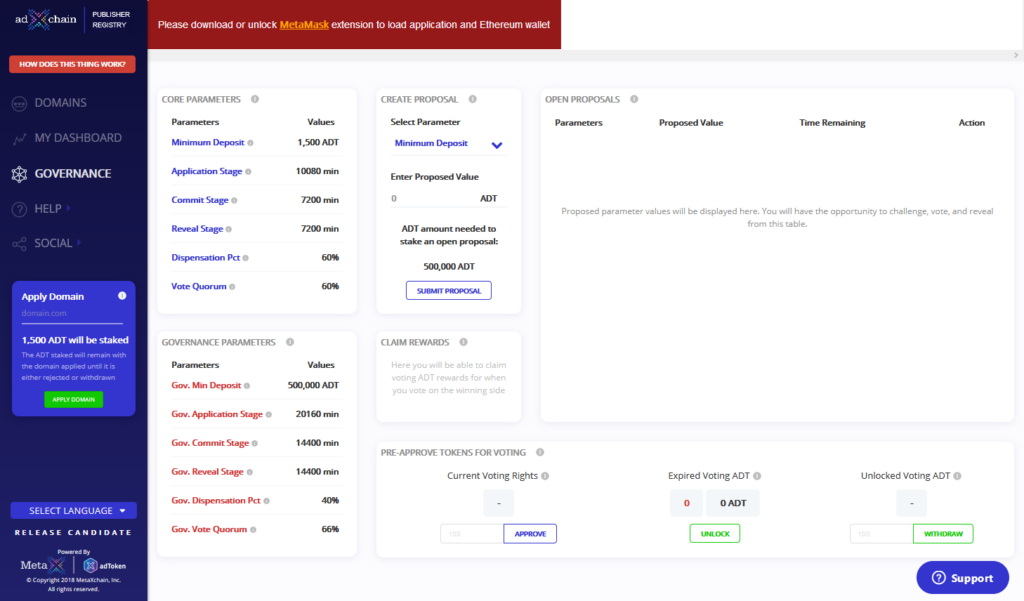 The governance dashboard of adChain Registry (Image credit)
With this system, adChain Registry incentivizes adToken holders to curate a trusted list of publishers, as the value of the adToken is tied to the list's quality.
What's next?
After joining the Hyperledger Project in January 2018, MetaX has been experimenting with the use of private blockchains to help organizations comply with new privacy regulations like the GDPR and the California Consumer Privacy Act. (Read our article on how blockchain deals with GDPR.)
Back on the Ethereum side of things, MetaX plans on further growth within the decentralized space. One of their major projects will be a joint effort with ConsenSys to develop the adChain Decentralized Server—a peer-to-peer bidder and an ad server that supports cryptocurrency payments and settlements.
The initial prototype for the adChain Decentralized Server is expected to be developed late in the third quarter of 2018. The estimated release of a minimum viable product is in the second quarter of 2019.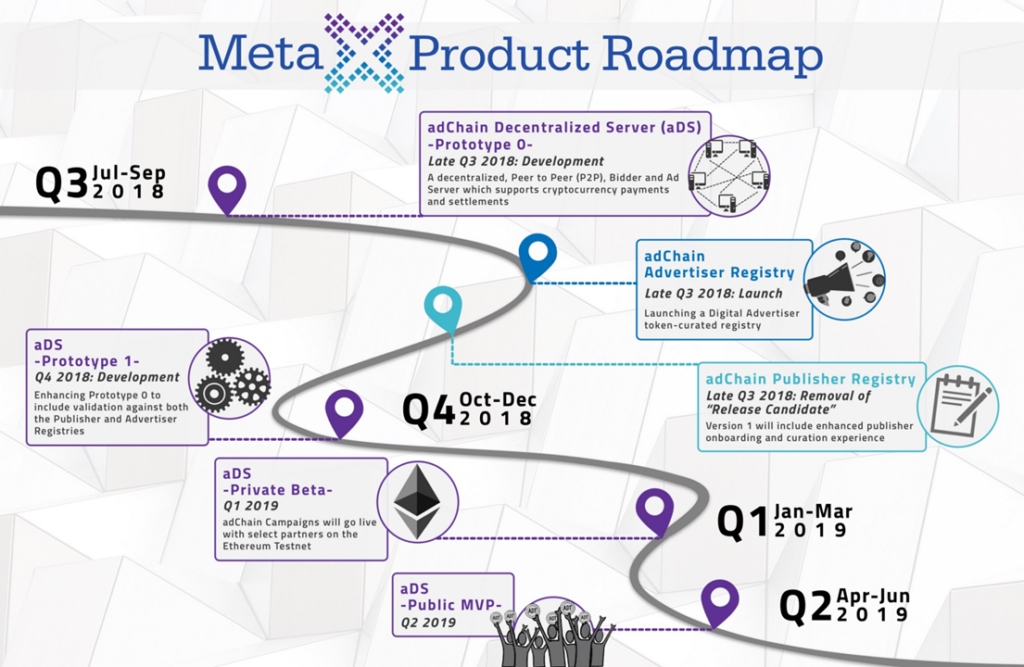 The MetaX's product roadmap (Image credit)
With the launch of adChain Registry, MetaX has provided an alternative to traditional online ad networks and, in doing so, has also created the first token-curated registry for the world of digital advertising.
"The adChain Registry is a token-curated registry of non-fraudulent digital publishers as curated by adToken holders. It was deployed on the Ethereum mainnet."
—Eddy Muñoz, MetaX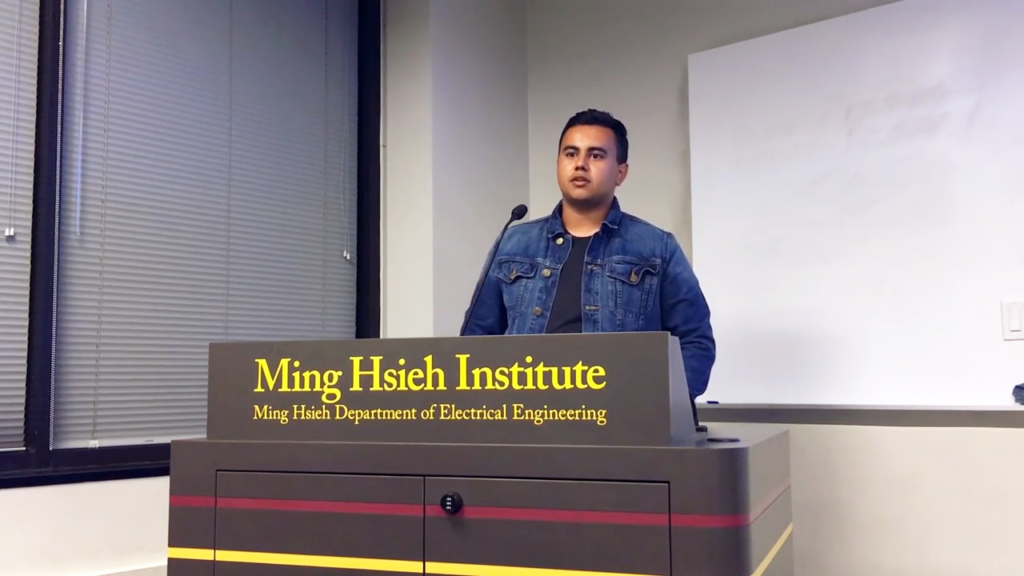 Eddy Muñoz, Product Manager at MetaX (Image credit)
The blockchain technology finds its way into more and more industries—for example, the market of luxury goods or insurance—striving to secure their assets and prevent fraud. Hopefully, these examples of successful blockchain implementation for better security will multiply in the future.
Want details? Watch the video!
Related slides
Further reading
About the experts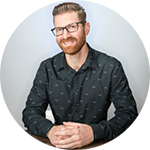 Hunter Gebron
is Director of Strategic Initiatives at MetaX. He is an active contributer for the MetaX blog, where Hunter shares his insights on the combination of the blockchain technology and digital advertising. Hunter was also a guest writer for ETHNews. Previously, he served as the Director of Marketing for Fliips LLC.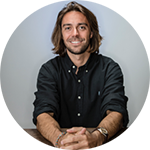 Jon Roethke
is Product Manager at MetaX. Previously, he served as an Account Manager at VidRoll and a Business Development Associate at Ibis Capital (US). Jon's interests lie in security, blockchain, educational and MMORPG games, and building proof of concepts for product development and security research.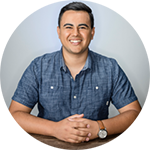 Eddy Muñoz
is Product Manager at MetaX. Prior to MetaX, he worked on Ad Operations at VidRoll and as a Content Moderator at Tastemade. Eddy is involved with the blockchain technology and its implementations in real-world settings.
---
This blog post was written by Carlo Gutierrez and edited by Sophie Turol.