Cloud Foundry Training
Cloud Foundry Training
Cloud Foundry for Developers
This three-day course introduces application developers to the core principles of the microservices architecture, the Cloud Foundry architecture, CF components roles and limitations, common approaches to cloud-native development and best practices in using Cloud Foundry.
The participants will gain experience in troubleshooting techniques, app configuration and performance optimization in the cloud. This course is based on hands-on exercises and gives developers an extended overview of various tools, services and frameworks which become essential in Cloud Foundry.
Centralized Log Management with the Elastic Stack
This course is a complete overview of Elasticsearch, Logstash, Kibana, and Machine Learning features from the Elastic Stack. Attendees will learn how to leverage logs to spot infrastructure problems, business issues, or cyber attacks using dashboards, parsing rules, and machine learning algorithms. The training program covers installation, configuration, and troubleshooting of high availability Elasticsearch clusters, working with logging pipelines, and building actionable dashboards for complex, distributed systems like Cloud Foundry.
IBM Bluemix for App Developers
This training is intended for application developers and provides an in-depth knowledge required for developing and deploying cloud-native apps to Bluemix.
It starts with an introduction to Cloud Foundry and IBM Bluemix, then providing an overview of the best practices, tools, and services available for developers who will create cloud-native apps. A large part of the course is dedicated to hands-on practice.
Need Private Training or Have Questions?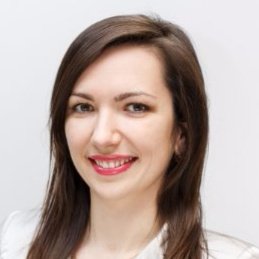 Natalia Usenia
Training Coordinator

training@altoros.com

+1(650)265-2266
Headquarters

830 Stewart Dr., Suite 119 Sunnyvale, CA 94085