Why Altoros Joined the Hyperledger Project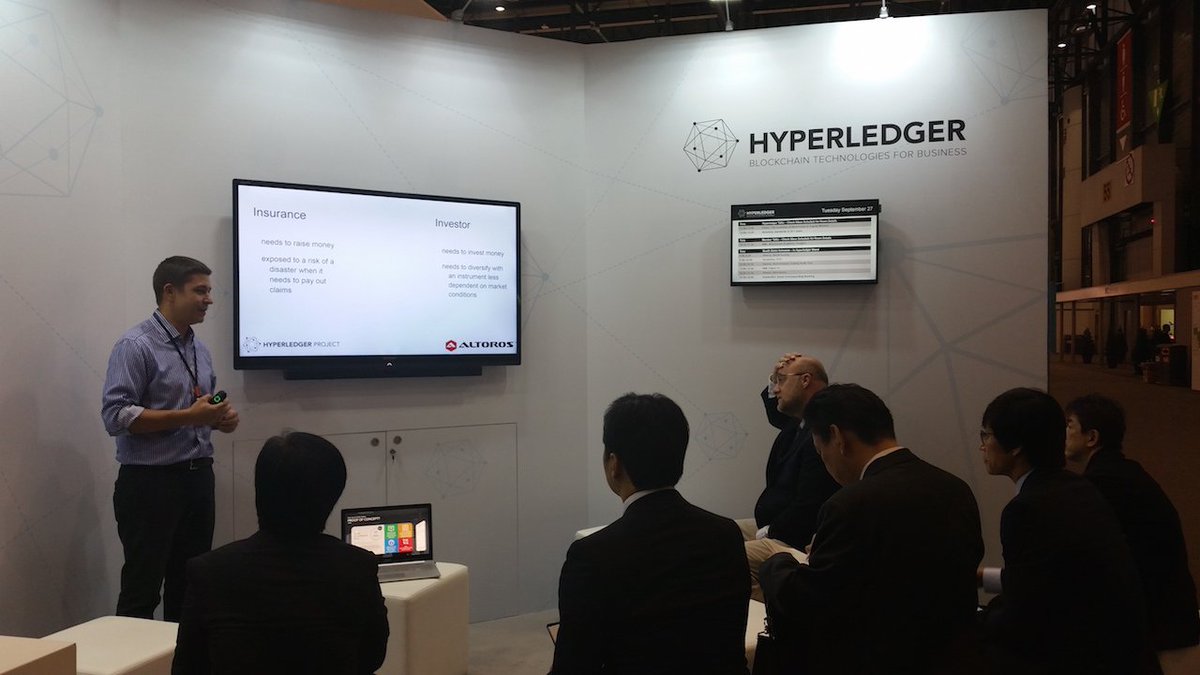 The momentum behind the Hyperledger Project signals the arrival of an enterprise-grade permissioned distributed ledger technologies. It will play a major role in redesign of century-old processes. As a corporate sponsor of the Hyperledger Project and the Linux Foundation, Altoros will continue contributing resources and code to help the Hyperledger Project fulfill its mission.
The Linux Foundation and Altoros have announced that we've joined The Hyperledger Project as a General Member.
We are very happy about this announcement, and I'll tell you why:
Development in the open. Compared to alternatives, the Hyperledger Project is being built with the DNA of Linux Foundation. The team behind the Project, led by Jim Zemlin and Brian Behlendorf, is one of the best on the planet when it comes to strategy, organization, governance, and execution of software development in the open, often driven by members that openly compete with each other.
Governance. The Hyperledger Project is breaking new ground in the field of governance of blockchain technology development. It is focused on delivering a rich umbrella organization where a variety of distributed ledger technologies will grow and mature.
Community-driven. It is a true community effort, with 13 Premier Members and dozens of General Members.The community entails a wealth of key committees and several incubations already, after only one year of activity.
Cutting-edge blockchain technology. At Altoros we are working with use cases that pose non-trivial business and technical requirements, such as confidential transactions, latency and throughput, membership and adversary-tolerant atomic broadcasts. Technical capabilities behind the code bases of Hyperledger Project already allowed us to quickly execute on all of the requirements.
What we've done already
Altoros has been actively participating in The Hyperledger Project. Members of the Altoros team and I have been working on several committees to help propel Hyperledger forward.
We've helped lay a foundation of what seems to be a better, programmable way to exchange value. Just over the past few months, we've sponsored more than a dozen Hyperledger meetups all over the world. We've had large and enthusiastic audiences everywhere from New York and London, to Frankfurt, to Silicon Valley and Boston! Thank you, my colleagues at Altoros and our partners at for making this happen. You are amazing!
What we're doing now for the Hyperledger Project and Linux Foundation
Altoros builds proofs of concepts and smart contract blueprints for financial services use cases with HyperLedger. We have already built a service for companies that wish to challenge clearinghouses, a class of intermediaries performing clearing and settlement of over the counter credit default swaps.
We now plan to use Hyperledger to build similar services and blueprints for debt issuance and trading, syndicated loans, and reinsurance. Blockchain also has great potential in creating and securing supply chains for manufacturing and transportation companies. By working within trusted circles of suppliers and buyers, blockchain is able to deliver the next generation of efficient, secure, transparent supply chains.
So it is critical for us to support the Hyperledger Project and the Linux Foundation, making sure the Hyperledger Project fulfills its mission. Moving forward, Altoros will continue to contribute resources and code to help the project fulfill its mission.
What we're doing for our customers
At Altoros, we specialize in turning the power of projects into unfair competitive advantage for our customers. We are fully committed to delivering just that through the Hyperledger ecosystem. Our new Hyperledger membership demonstrates that commitment.
We look forward to building on our past and current customer success with our membership in the Hyperledger Project!