Digital Transformation in Banking: New Challenges for a New Era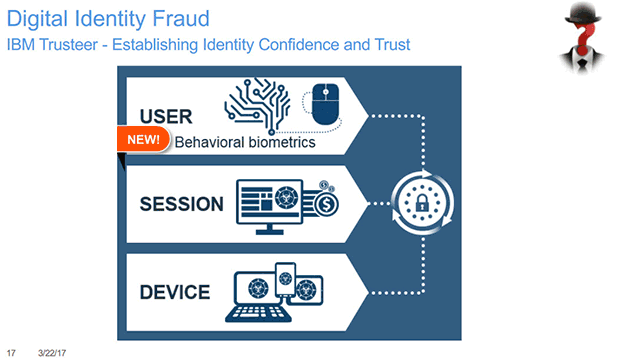 What are the challenges for a bank in the new digital age? What's the role of regulations? What should be a focus of digital transformation in banking? Read on.
Banks are evolving
Digital transformation means that enterprises are adopting emerging and, at times, disruptive technologies to visibly improve existing business activities.
In the world of finance, digital transformation is creating both opportunities and risks as new technologies are being adopted. While some financial institutions are willing to explore new territories—such as Canadian banks that have already found success with blockchain—some organizations are still holding back due to a lack of resources and/or expertise.
This last statement was highlighted by IBM Security's Maxim Shifrin during his presentation at IBM InterConnect 2017 focused on how digital transformation is changing the world of banking.
Digital-era challenges in banking
According to Maxim, the issues facing financial institutions are these five key points:
Staying connected and relevant to customers. "The industry has to aim for a much deeper understanding of its customers leveraging transactional, social, and other external data."
Monetizing the digital business. "Monetization will require financial institutions to change existing products, distribution strategies, and marketing and sales capabilities to fit a digital environment."
Creating an operating environment that drives productivity, speed, and innovation. "Financial institutions locked into aging legacy technology, complex process architectures, and a culture of incremental change will struggle to be relevant to customers and monetize digitally."
Managing compliance in an era of a rapid change. "Despite regulators becoming increasingly open to the industry's need to digitalize, we see considerable potential for closer collaboration and policy alignment."
Dealing with digital risk of new dimension. "The policies, frameworks, and technologies that have guarded the industry so far may not be sufficient to address these new and intensifying digital risk."
Despite these challenges, Maxim noted that not all financial institutions will follow the same path to digital transformation. Individual organizations will have to find it's own "digital sweet spot."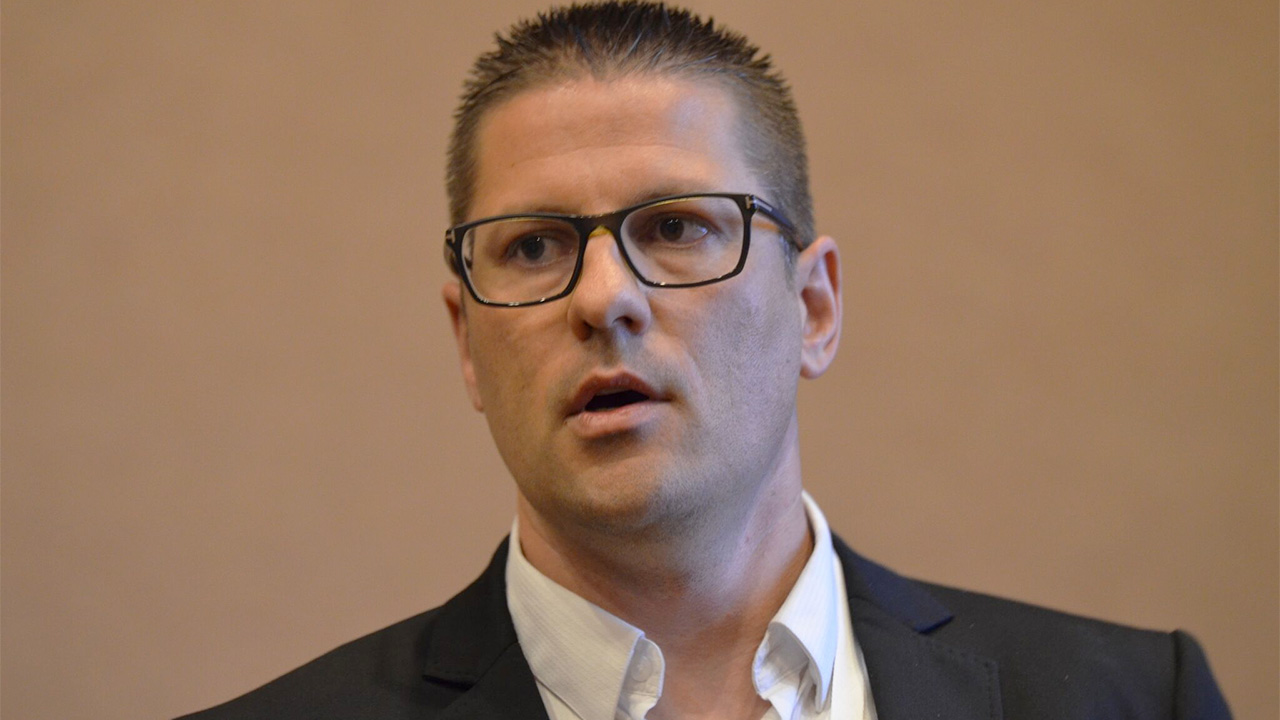 Changing standards
As new technology develops and gets adopted, traditional financial institutions face many other challenges and, perhaps, the most significant of these is disintermediation. Customers have begun using a variety of non-traditional financial services, such as Google Wallet, Facebook's Payments in Messages, and Apple Pay in favor of long-established banks.
Another factor to consider, noted Maxim, is the changing standards. In Europe, for instance, the Second Payment Services Directive (PSD2)—introduced by the European Commission last year—hopes to accelerate competition and digital transformation of banks.
Source
The Payments UK trade association describes PSD2 as "a significant evolution of the existing regulation for the payments industry. It aims to increase competition in an already competitive payments industry, bring into scope new types of payment services, enhance customer protection and security, and extend the reach of the directive."
Perhaps, the most significant milestone in the timeline above is that the PSD2 should already have been transposed to national law by EU member states by January 2018. Once the European Commission adopts and publishes these new policies, industries will have 18 months to implement them which could be September 2018 at the earliest and March 2019 at the latest.
The PSD2 will also introduce consumers and businesses to the so-called "third-party payment service providers," which facilitate online shopping:
Payment Initiation Service Providers (PISP) will have the ability to authorize payments directly from customer accounts, offering low-cost online payment solutions upon users' agreement and informing merchants about the status of payments.
Account Information Service Providers (AISP) will have access to account and transactional data, providing consolidated information on different accounts of a payments service user.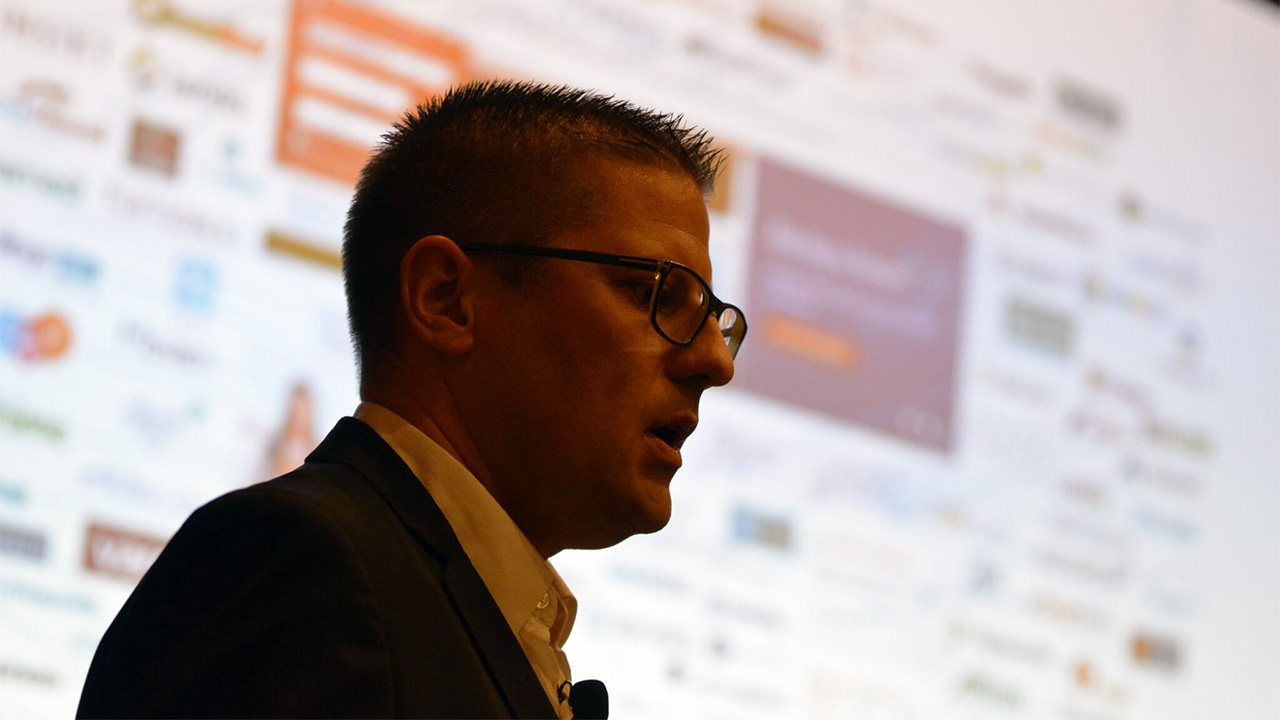 "PSD2 is paving the way for consumers to authorize third-party providers to have direct access to two aspects of their bank account." —Maxim Shifrin, IBM Trusteer
Maxim referenced a quote by ANZ Digital's Roy Crociani explaining that this digital transformation can "put upward of 30% of the revenues of a typical European bank in play." This can also lead to a decrease in expenses as banks "can remove 20–25% percent of their cost base by leveraging this digital shift to transform how they proceed and service."
How should banking change?
Other issues for banks in the digital age stay the same as before: security, fraud detection, etc. However, while technologies are getting more sophisticated and intelligent, so does malware. With numerous cyber attacks experienced by enterprises across multiple industries, and consequent losses, there is an acute need for financial organizations to become more intelligent, too.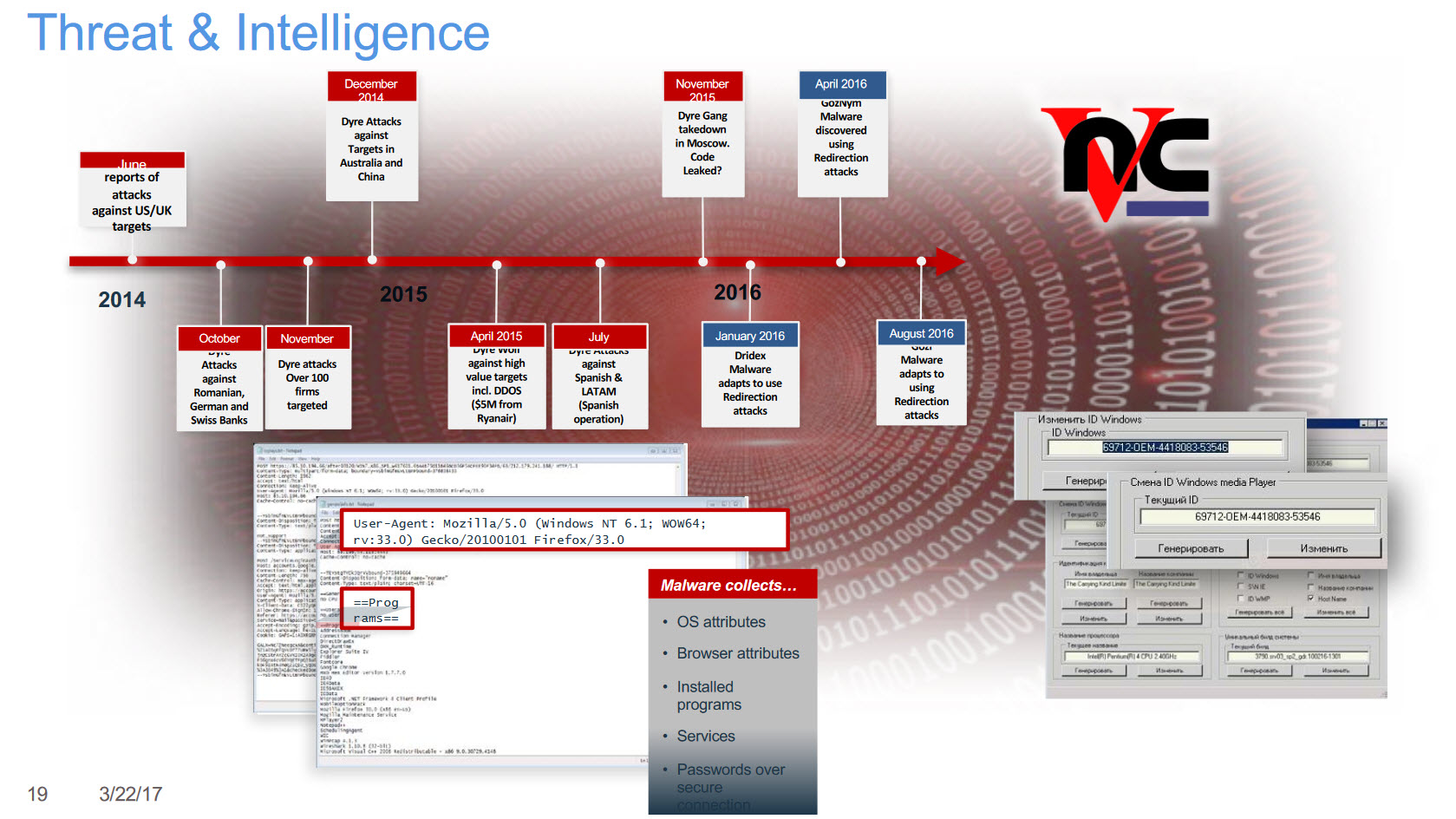 Examples of attacks since 2014 (Source)
To keep up with the pace, banks will have to balance their digital transformations based on four key points outlined by Maxim:
Decision making based on big data and advanced analytics
Connectivity with customers, colleagues, and suppliers
Automation or manual activity replacing labor with technology
Innovation of products, business models, and operating models
Through these key points, banks may improve their corporate control, customer experience, product end-service innovation, distribution and marketing sales, digital fulfillment, and risk optimization.
Finally, Maxim mentioned IBM's Trusteer as an example of a solution that can help engage behavioral biometrics, analytics, and machine learning for real-time cognitive fraud detection.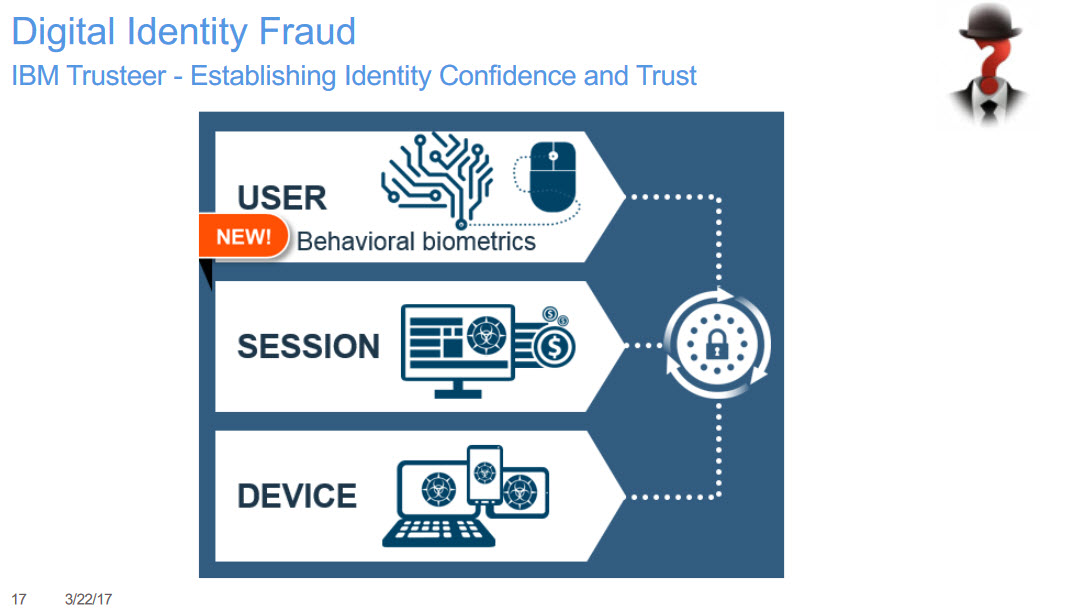 Source
Establishing identity is the foundation of confidence and trust in any transaction, so creating and maintaining a reliable digital identity may be a focus point for fighting fraud within a bank. According to Maxim, digital identity can help to better understand key metrics, such as device usage, session patterns, and user behavior.
While banks are moving from "clear customer-service relations to a service mix with many-to-many relationships," this open digital ecosystem should be carefully covered with behavioral analytics and fraud orchestration. This new approach also requires "omni-channel transaction monitoring with limited visibility across the service supply chain."
Today, new services will expose banks to new unknown users and patterns. So, banking should be ready to "stack up and orchestrate all security layers" to secure against new threats.
For details, check out Maxim's presentation from IBM InterConnect.
Further reading
---
About the expert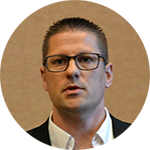 Maxim Shifrin
is IBM Trusteer Technical Product Manager for Pinpoint Solutions. He has 10+ years in the industry in a multiple positions from software development to business. In his role as a Technical Product Manager at IBM Trusteer, Maxim is part of the Pinpoint products offering team, an industry leading solutions for fighting cybercrime and advanced threats. Prior to joining IBM, he held various roles at leading industry Nice Actimize company, which gives Maxim a wide view on the market, customer needs, and fraud landscape. He holds a BA degree in Computer Science and MBA from Bar Ilan University in Israel.
---
The post is written by Carlo Gutierrez; edited by Alex Khizhniak and Sophie Turol.