Cloud Foundry Foundation Overview: Governance, Programs, and Certification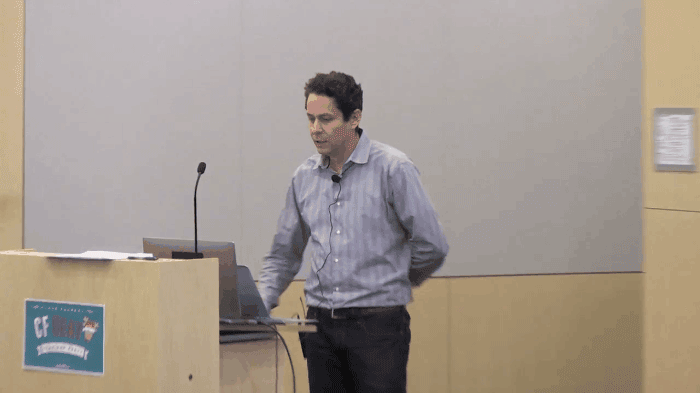 This talk by Michael Maxey of Pivotal overviews how the CF Foundation is governed, who makes the decisions, and what projects/programs started together with its launch.
Why read this?
Balancing decision-making powers between developers and the business side of the CF Foundation is tough. Watch the video to learn how the governance-by-contribution model harmonizes the conflicting interests.
The CF ecosystem is growing by the hour and it is getting harder to navigate in a sea of providers, related products, and services. Find out what Cloud Foundry PaaS Certification and Cloud Foundry Compatible Certification are and why they were introduced.
It normally takes at least a year to gain Cloud Foundry contributor rights, but there is a way to get there much faster. This talk explains the main idea behind the CF Dojo project and the responsibilities of the developer society that supports the CF Foundation.
The Cloud Foundry Foundation was officially launched on December 9, 2014. Its mission is "to establish and sustain Cloud Foundry as the global industry standard" for open PaaS. The organization is governed by the Linux Foundation.
Currently, it lists 40+ members, including Pivotal, IBM, HP, GE, Intel, J.P. Morgan, Ericsson, NTT, Verizon, ActiveState, Altoros, and other companies.
See the CF Foundation governance documents for more information. (In addition, there are some relevant videos about the CF Foundation at the bottom of this page.)
Altoros Take
Why we joined the Cloud Foundry Foundation
Many of us at Altoros have been in love with Cloud Foundry since its early days. Our team had a blast working on this project from contributing code to early CF v2 releases and buiding the Cloud Foundry Vagrant Installer back in the days when few people had ever deployed CF to working on BOSH CPIs and Juju Charms for CF, etc.
"We are on a mission to slash the time and cost of application delivery. Why applications are so important? Because at the end of the day, information technology is all about connecting users (internal or external) to applications. This connection can be either persistent or not-persistent. I believe that everything below this connection will be commoditized."
—Renat Khasanshyn, CEO at Altoros
We will continue to contribute code and resources to help the Foundation fullfill its mission. For more on why Altoros became a corporate sponsor and a Silver Member of the CF Foundation, read this blog post by Renat Khasanshyn, CEO, Altoros.
"Come onboard. Make Cloud Foundry a part of your success. Collaborate. Contribute. Make it happen. Many did and so can you." —Renat Khasanshyn, CEO at Altoros
Want details? Watch the video
About the speaker
Michael Maxey is Senior Director for Corporate Development and Strategy at Pivotal. He was one of those who created and structured the Cloud Foundry Foundation. Currently, he is working on the open source efforts around the Pivotal Big Data Suite and Open Data Platform. Previously, Mike Maxey worked at Greenplum, a division of EMC, where he was responsible for executing a big data product strategy, as well as a number of acquisitions and joint ventures.
---
Related videos