Altoros Became a Gold Microsoft Partner with 100% Customer Satisfaction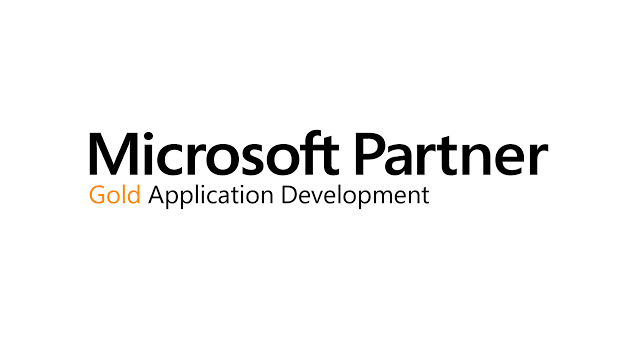 Thanks to our customers for relying on the solid expertise of Altoros in delivering .NET-based projects and for providing positive feedback.
A new milestone
Altoros is proud to be certified as a Gold Microsoft Partner. The company has demonstrated excellent expertise in delivering software solutions using Microsoft technologies, which was proved by the highest customer satisfaction rate. Based on the survey that was conducted by Microsoft, 100% of the interviewed customers of Altoros are satisfied with the service and are ready to recommend the company to their partners. 87% of respondents reported that they are ready to work with us again.
In addition, such customers of Altoros as ePocket Solutions AS, Watch & Trade ltd., Io Genetic AS, IT4you AS, and Locus Logistics AS provided positive feedback and confirmed great quality of the projects delivered by the company.

Customer success story: Handyman is used by 3 out of 4 electricians in Norway
Extensive expertise of the employees is one of the key requirements to a gold partnership applicant. The engineers at Altoros have proved their skills by successfully passing a number of Microsoft exams, including Microsoft Certified Technology Specialist (MCTS), Microsoft Certified Professional Developer (MCPD), Microsoft Certified Applications Developer (MCAD), Microsoft Certified Solutions Developer (MCSD), and etc.
"The new status also shows our customers our commitment to producing quality." —Renat Khasanshyn, CEO, Altoros
A year ago, Altoros was recognized as a Microsoft Silver Midmarket Solution Provider. That's been our next step after obtaining a Microsoft Certified Partner Status in 2008.
How we do that
To understand what we do for our customers, let's have a look at one of the projects we're proud of.
On July 10–14, 2011, 15,000 IT specialists from 130+ countries came to Los Angeles to attend the Microsoft Worldwide Partner Conference (WPC). The participants discussed the latest technologies and solutions introduced by Microsoft, including its cloud offerings, SharePoint 2010, Windows 7, Windows Phone, etc.

One of our customers, a contractor of Microsoft, turned to Altoros to develop a portal that would help to promote the conference in social networks and unite the participants into a strong community.
The team utilized SharePoint 2010 Publishing Portal with custom web tools to develop a user-friendly interface with the layout typical of all Microsoft Office applications. So, the journalists, content managers, and PR specialists could add, edit, and post different types of content, as if they work with a default Microsoft document. Additionally, our team ensured a highly protected authentication process, allowing users to safely log into the portal with their social media accounts and local domain credentials.
The SharePoint development team at Altoros worked overtime during the conference to conduct live support and provide stable functioning of the highly loaded system. The portal demonstrated excellent performance when a huge number of users, partners, and community members worldwide were logging into the system simultaneously.
Want to develop something similar? Contact us for details.
Further reading
---
The post was written by Alena Vasilenko and Alex Khizhniak