For Two Days Experts in NoSQL and Cloud Dived into the World of Big Data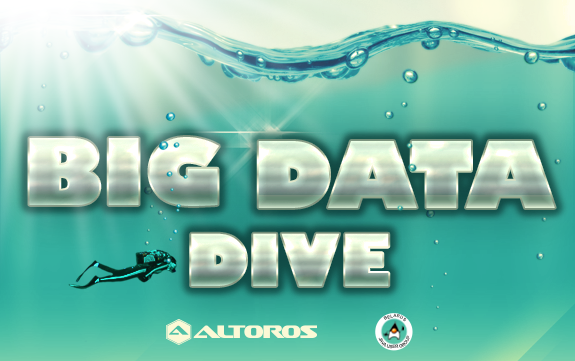 During a two-day meeting, the attendees discussed infrastructure-related topics, as well as enjoyed the presentations on data processing and analysis.
Brief summary of the event
During September 19–20, another meeting of Belarus Java User Group was held in Minsk. This time, big data developers, architects, and analysts attended Big Data Dive to discuss how to deal with data intensive projects. The main goal of the event was to let professionals exchange ideas and share experience in a relaxed networking manner. The first day was dedicated to infrastructure-related topics, while the second one included presentations on data processing and analysis. Short 10-minute sessions and fascinating networking activities came in turns.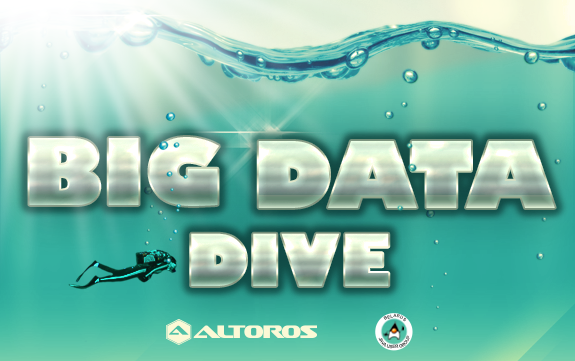 During two days, the participants enjoyed the following sessions:
"Processing big data with Windows Azure" by Aleksey Bokov, Microsoft Russia
"High-performance computing cloud point of view" by Aleksey Ragozin, Deutsche Bank
"Eucalyptus history and main features" by Sergey Yaroshko and Aleksey Makarevich, Altoros
"Big JVM and garbage collection" by Aleksey Ragozin, Deutsche Bank
"Data processing with Amazon Elastic MapReduce, Amazon AWS use cases" by Sergey Sverchkov, Altoros
"Fast Hadoop cluster deployment with RightScale" by Vitaly Sedelnik, Altoros
"What is data science?" by Andrey Palees, Altoros
"Automatic selection of trading strategies" by Sofia Teut, NILITIS
Big Data Dive became a good opportunity for all attendees to learn from experience of other experts who work daily on high-load projects. Organized by Belarus Java User Group and Altoros, the event was supported by the Microsoft Windows Azure cloud platform. Attended by approximately 50 people, it was also streamed online at the community website.
Further reading
---
The post was written by Alena Vasilenko and edited by Alex Khizhniak.