Upcoming Events
Events List Navigation
November 2017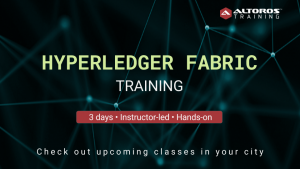 This 3-day advanced technical course is designed for building commercial-grade blockchain applications on top of Fabric 1.0 and delivering working blockchain solutions. Learn Fabric 1.0 architecture, write smart contracts and deploy them in a complete blockchain application.
Find out more »
November 2017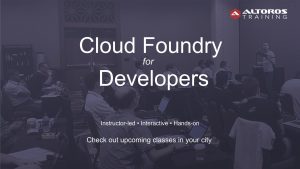 This three-day course is designed for application developers who are looking for experience in running their cloud-native apps on Cloud Foundry
Find out more »
November 2017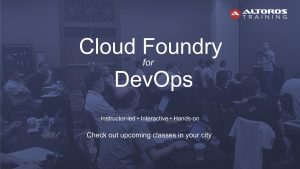 The course provides DevOps engineers with a deeper dive into deployment, configuration, and management of Cloud Foundry installations.
Find out more »
+ Export Listed Events