Future-proof Your Business with Platform as a Service Using Cloud Foundry
Are you an IaaS provider trying to stay competitive against rivals, such as Heroku, EngineYard, and Windows Azure?
Are you an enterprise with the goal of building your own PaaS to accelerate development cycles, remove operational bottlenecks, and improve developer productivity while keeping full control of all the projects and resources?
Are you a software vendor looking to bring your software product directly into the hands of enterprise IT developers?
Focused PaaS enablement solutions from a Silver member of the Cloud Foundry Foundation
Serving technology leaders, such as eBay, RightScale, Joyent, Couchbase, and others, Altoros has access to top-notch industry knowledge in Cloud Foundry and related technologies that can help you to build self-service public PaaS offerings, implement private PaaS solutions, and/or integrate software products with Cloud Foundry, one of the fastest growing and most widely supported open-source PaaS.
Building enterprise-level systems since 2001
With a portfolio of 500+ successful projects, Altoros provides hands-on experience in Cloud Foundry, NoSQL/NewSQL databases, Hadoop, and private/hybrid clouds.
Our R&D engineers performed multiple benchmarks of NoSQL and Hadoop distributions; some of these benchmark studies were published by CIO.com, NetworkWorld, ComputerWorld, TechWorld, and other industry magazines.
"In the development of CloudPaaS, NephoScale chose to partner with Altoros, a leading Cloud Foundry systems integrator and consulting firm. NephoScale's CloudPaaS will be one of the industry's first fully managed, 24/7 supported, SLA-backed private PaaS offerings based on Cloud Foundry 2.0."
Bruce Templeton, CEO of NephoScale

"Altoros helped Elim Biopharm explore the benefits of Amazon Web Services to automate analysis of DNA sequencing data and design a disaster recovery plan."
Yilin Zhang, CEO of Elim Biopharmaceuticals, Inc.

Want to discuss how to gain a competitive advantage with PaaS?
Talk to our expert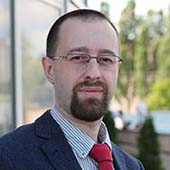 Kirill Grigorchuk
Cloud Foundry Solutions Coordinator
engineering@altoros.com
+1 (650) 265-2266
Headquarters
830 Stewart Dr., Suite 119
Sunnyvale, CA 94085